Sponsored Review
Recalling back the last time i went for my facial session, i actually couldn;t remember when was it as it's been so long ! Was glad when i got to know about this and special thanks to EHA for being the Official Skin Sponsor of Darren Bloggie! WOOHOO~ now i can have fabulous skin haha!
So to kick start with, i went for the Oxy Oasis Therapy last week and i enjoy myself at the session!
A selfie right before we begin the session 😉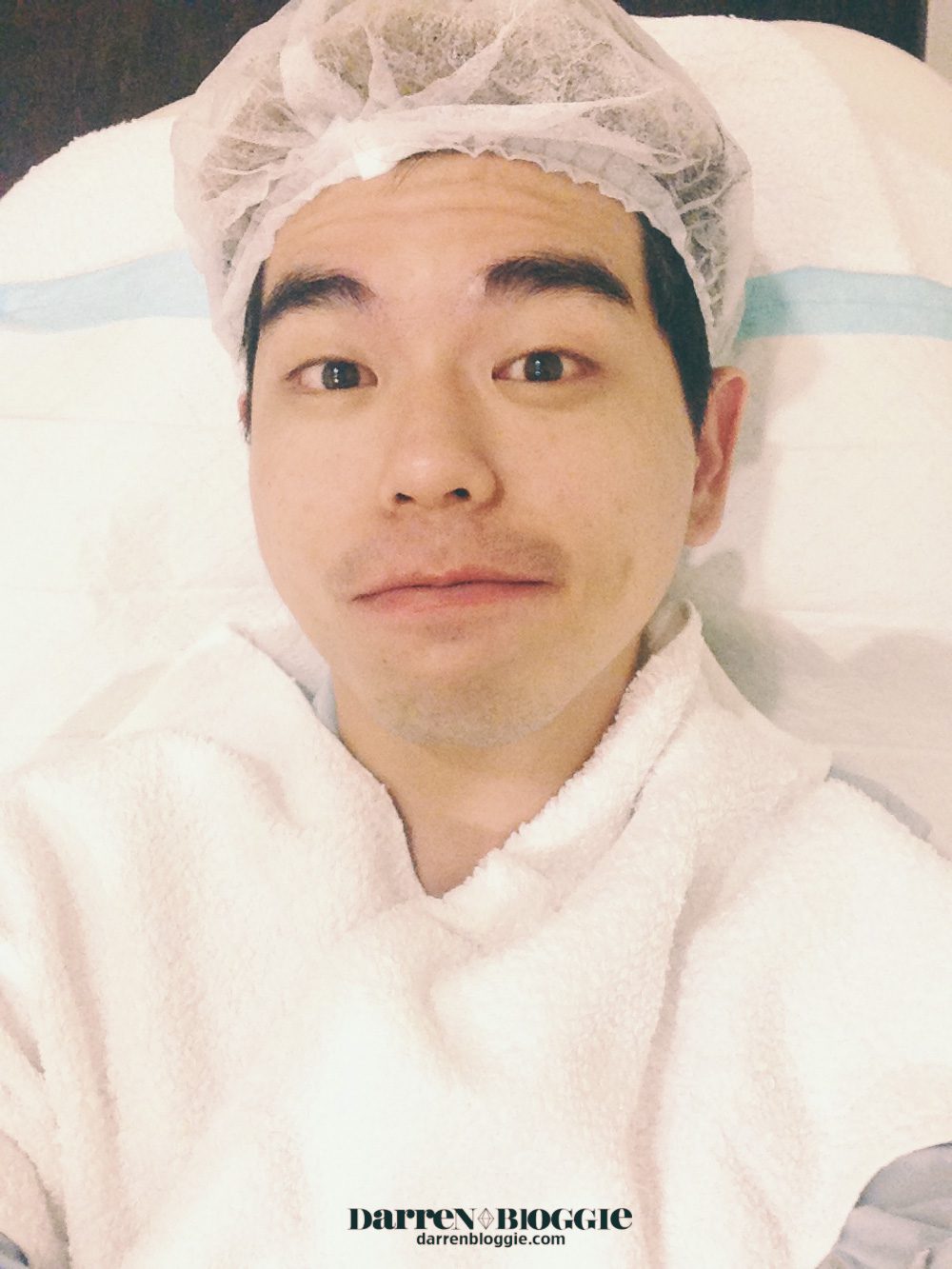 This treatment is suitable for all skin type with the aid of Oxygen, which explains the name of the therapy, as a great skin rejuvenator to help keep the skin healthy, hydrated, tone and glowing! yes.. in need of that!
Check out the DEAD skin i have on my face~ tsk tsk…
It is designed to improve the skin's immunity by regenerating cell metabolism and penetrating  into the deeper layers of the skin to stimulate the formation of new cells for a youthful glow.
So here's the machine that's gonna do help reduces fine lines, firms up my skin and refines the pores and revitalizes skin instantly to give me a luminous healthy complexion! WEE~~~
and they will "spray" it all over your face which initially give you that ticklish feeling 😛
And true enough my skin felt so hydrated right after the session! 😀
Wanna try this yourself? Here's a special promotion for you readers!
Simply quote "DarrenBloggie" when you book your appointment and you get to enjoy the 150mins Oxy Oasia Therapy at $184 (orignal price $368) only! Now that's a good deal right?
For more information, do LIKE EHA facebook page to keep yourself updated with the ongoing promotion and happenings.
*
EHA Clinic is located at
1 Scotts Road, #15-01 Shaw Centre, 228208 Singapore.
The nearest MRT station is Orchard.
Tel. (+65) 6235 3325
Email. info@eha.com.sg 
Our operating hours are:
Monday to Friday  – 11 a.m. to 9 p.m.
Saturday -10 a.m. to 8 p.m.
Closed on Sundays and public holidays
EHA Consultation fees are as follows: SGD 25 – 50 (the fee is dependent upon the duration of the consultation)
Please call (+65) 6235 3325 in advance to schedule your appointment.