Advertorial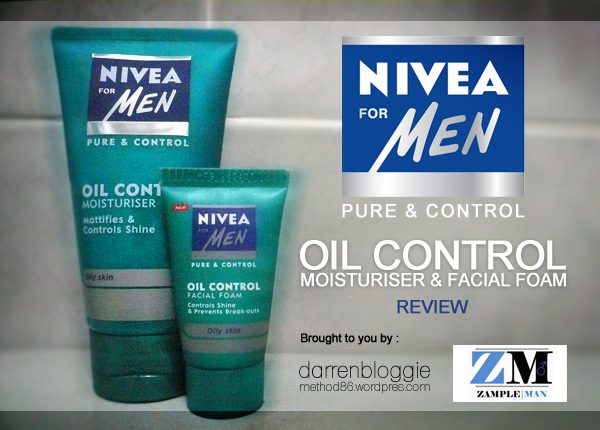 Received a set of NIVEA FOR MEN OIL CONTROL RANGE products from NIVEA and Zampleman on christmas eve, thanks for the gift!
As my face and more likely to get oily easily, therefore OIL control range of facial products is what i look for when i purchase my facial products.
After using the NIVEA FOR MEN OIL CONTROL FACIAL FOAM, my skin tends to get less oily, as it deeply cleanses my face with squeaky clean sensation and it works against skin impurities and prevents me from having breakouts. Great! 😀
Applying on the NIVEA FOR MEN OIL CONTROL MOISTURISER after my wash, which helps to protects my skin against UVA/UVB rays and everyday environmentral aggression. Imaging all the dirt that we come into contact with everyday, especially while waiting for the traffic and buses.. The moisturiser also restore skin's natural moisture balance with vitamin E and actively regulates skin's oil production with its ultra light gel-creme formula which my skin can absorb very quickly 🙂
NIVEA FOR MEN OIL CONTROL RANGE
For clean, clear and shine-free, healthy looking skin
NIVEA FOR MEN OIL CONTROL RANGE FACIAL PRODUCTS availabe at all leading pharmacy and supermarkets.