CITIZEN L watches reflect the brand concept "Beauty is Beauty," which communicates the belief that beautiful things emanate from a beautiful mind. CITIZEN has created honest luxury with the CITIZEN L brand and the spirit behind the launch of a new style of luxury watch ―"Ambiluna". A combination of craftsmanship with timeless, elegantly simple and modern design, this luxury watch collection embraces the concepts of sustainability and sharing traditional skills and techniques with a new generation of powerful women.
Crafted by a 350-year-old Kyoto textile manufacturer "HOSOO" that weaves Nishijin textile for traditional Japanese clothing, Kimonos. The nuance and delicate sheen of the material complements the case design and the strap's spiritual elegance appears to almost melt in the light symbolising minimalistic beauty.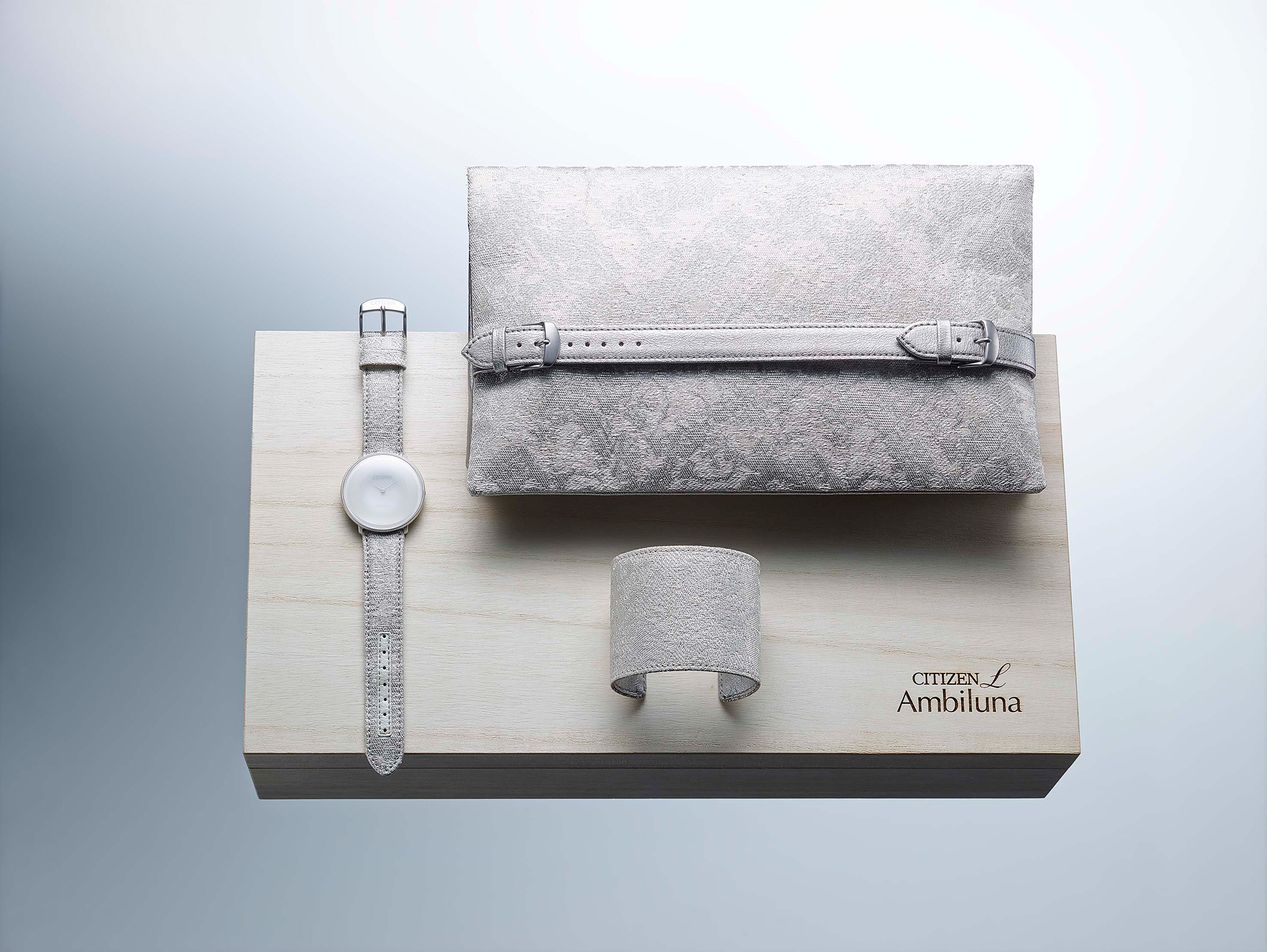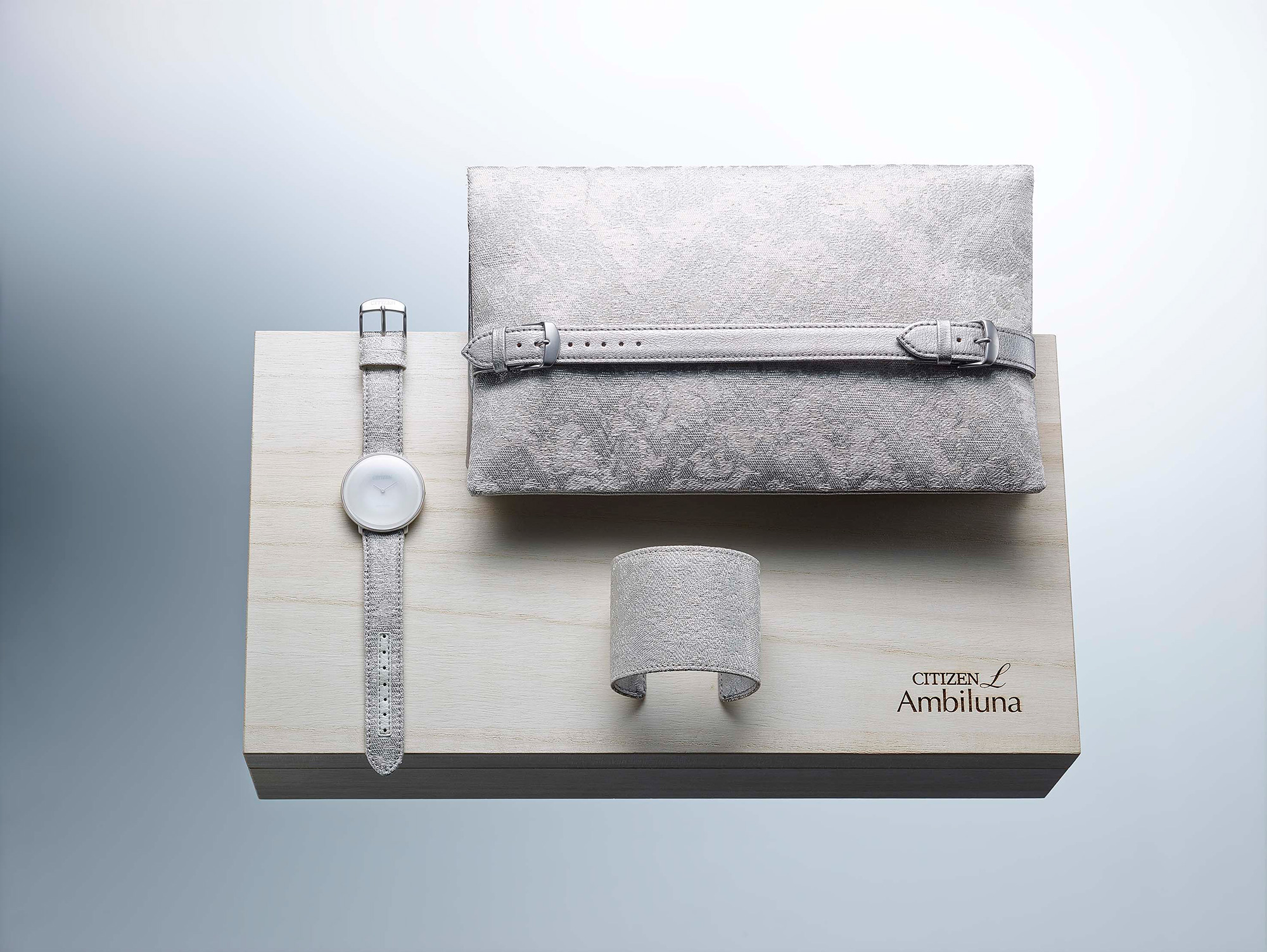 The Moon-glazed sapphire crystal used on the Limited edition CITIZEN L watches enriches the light reflected on its surface and brings out various tones and brightness. The case is constructed from Super TitaniumTM*2, which use CITIZEN's proprietary surface hardening technology resulting in a watch that is five times harder than stainless steel.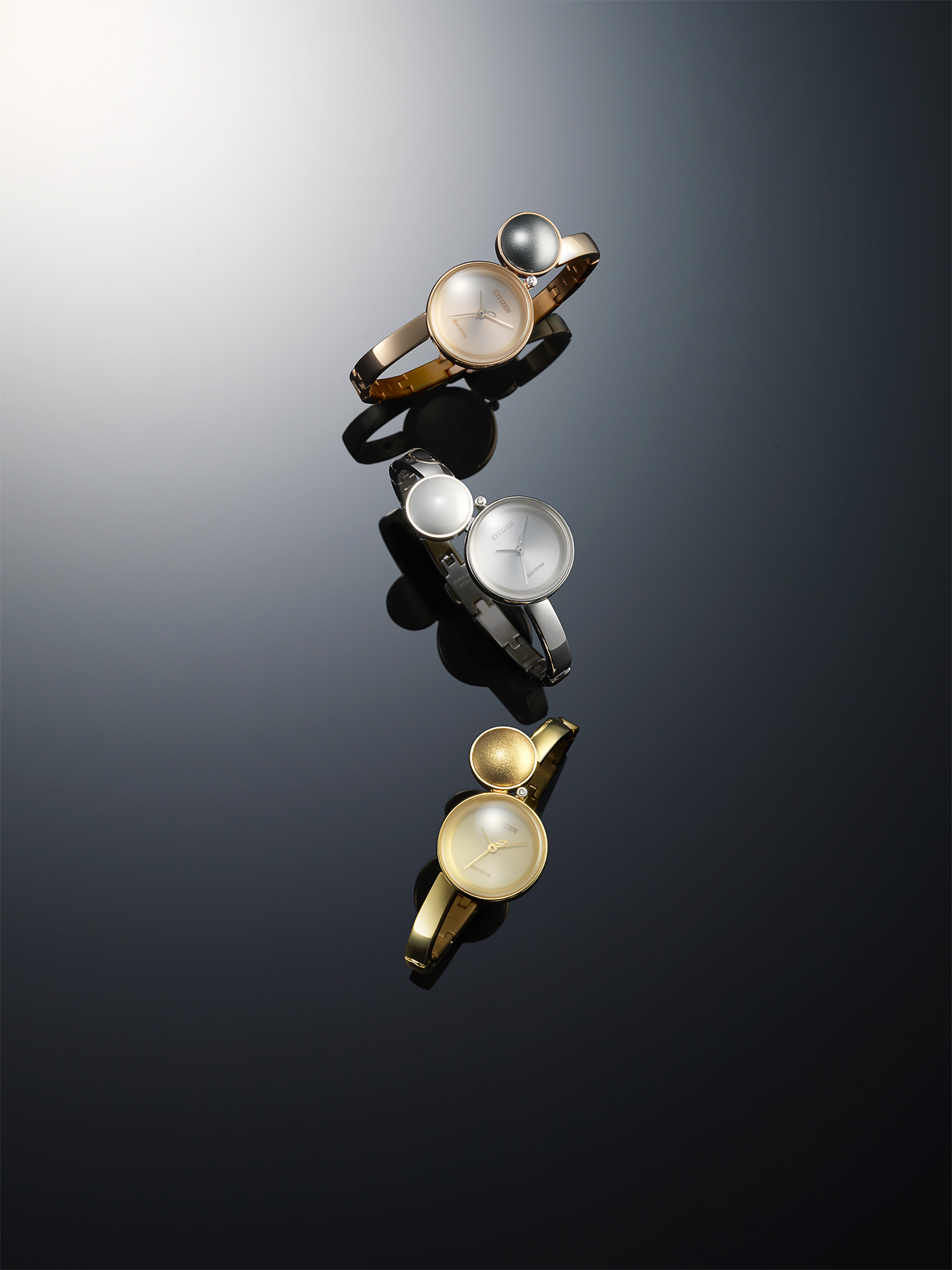 In addition to the Limited Edition strap model the Citizen L Ambiluna collection includes a unqiue bangle bracelet model with a diamond drop positioned between the case and the Urushi drop which adds a sense of strength to the design, while also serving as an indicator for 12 o'clock.
Available in stores at Citizen Flagship Store (Marina Bay Sands), Citizen Kiosk (Westgate) and Citizen Kiosk (VivoCity)