Sponsored Advertorial
After a day of tired and stressful work in the office, what would you look forward to? Heading back home and relax yourself right? How about taking a herbal bath or having some herbal tea to relax yourself and have a good night sleep after that? Or how about having a message to loosen up those aching and stiff shoulders after sitting in front of your desk in the office with some herbal massaging oil?
That's what i would look forward to and Kneipp is here to make your wish come true!
Introducing you this whole range of products from Kneipp! 😀
The Herbal Bath and Body Series.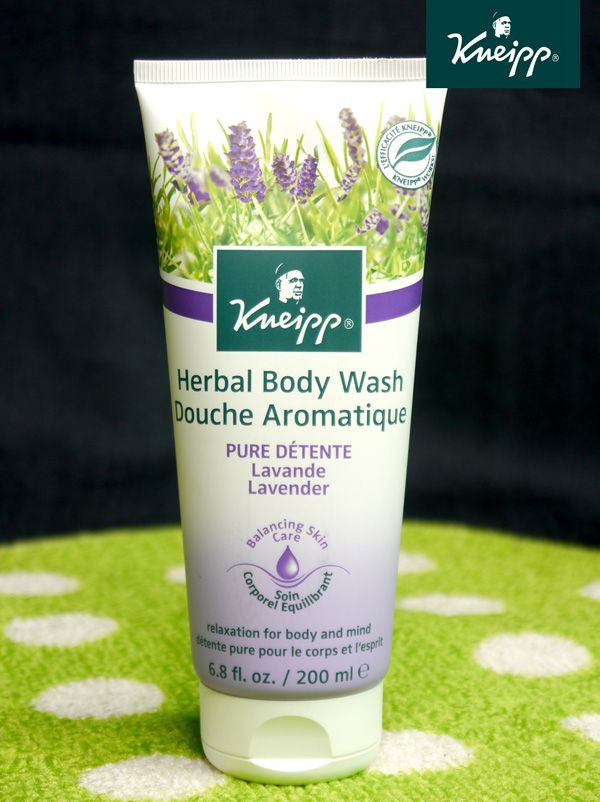 Kneipp Lavender Herbal Body Wash
This balancing body wash, gently cleanses with natural essential oils leaving your skin healthy, supple and delicately scented. Relives stress and helps balance and relax both your body and mind.
SGD 18.90 ML 200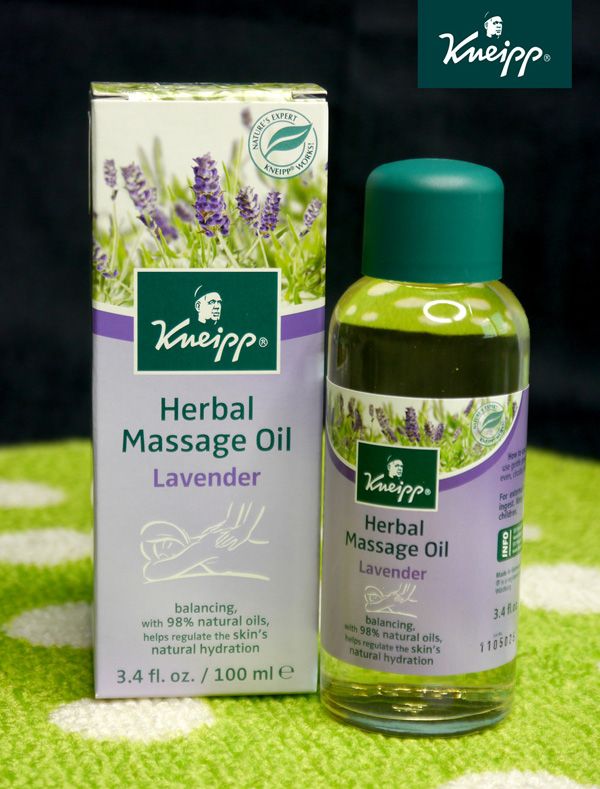 Kneipp Lavender Herbal Massage Oil
A combination of intensely pampering plant oils and carefully selected natural lavender essential oils, this light massage oil spreads easily and absorbs slowly to ensure you enjoy the maximum benefits of a relaxing massage. The high amounts of emollient jojoba oil and sweet almond oil helps to regulate the skin's natural hydration levels.
SGD 28.90 ML 100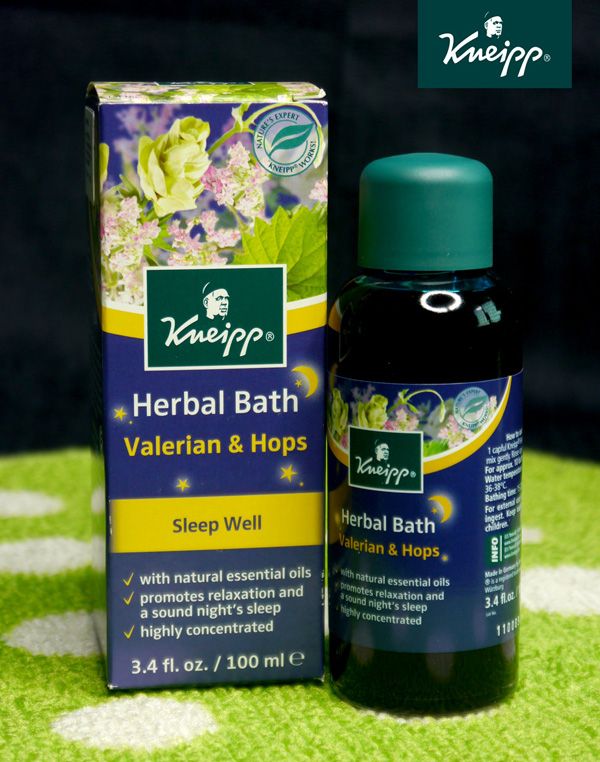 Kneipp Herbal Bath Valerian and Hops
The calming essential oils of Valerian and Hops promotes relaxation and a sound nights sleep. Perfect for those suffering from mild insomnia and stress. These gentle plant and herb based formulations help to restore and maintain well-being naturally.
The benefits of warm baths have been recognized throughout the ages. Kneipp's herbal bath additives are formulated with beneficial levels of high quality plant essential oils, each specifically chosen to enhance body and mind. If you don't have a bathtub in your home, steep your arms up to your elbows and soak your feet in warm water with a few drops of Valerian and Hops essence to enjoy the relaxing power of these botanicals.
SGD 24.90 ML 100
– – – – – – – – – – – – – – – – – – – – – – – – – – – – – – – – – – – – – – – – – – – – – – – – – – – –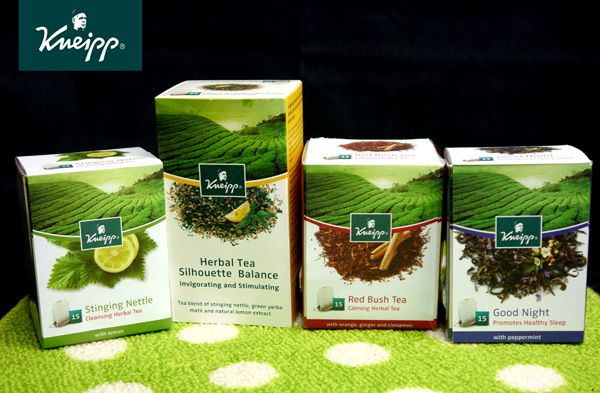 Other than the Bath and Body series, there also the Herbal Tea Series which is one of my favourite! 😀 Kneipp Herbal  Teas are naturally caffeine-free and contains no artificial coloring, aromas or flavouring!
I'm sure you can find one that suits you the best from these herbal tea below !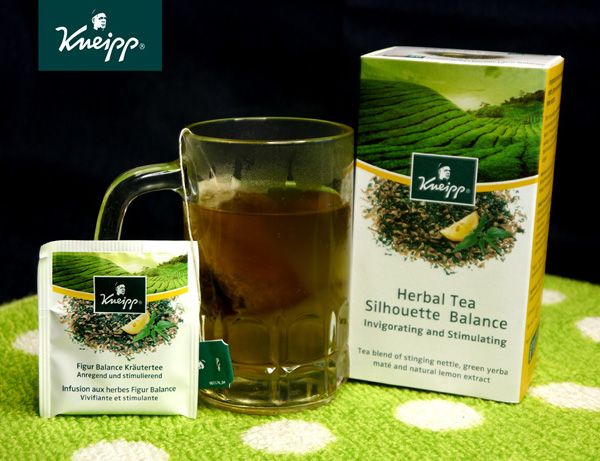 Kneipp Silhouette Balance Tea
An invigorating herbal tea with stinging nettle, green yerba maté and natural lemon extract.
Trust in the stimulating power of nature and try out our lovely lemon scented herbal
tea "Silhouette Balance". This tea contributes to your beauty and well-being in a positive
way. Enjoy the aromatic blend of exclusive herbs and feel all around beautiful and good
SGD 12.90 Contents: 40 g (20 x 2 g tea bags)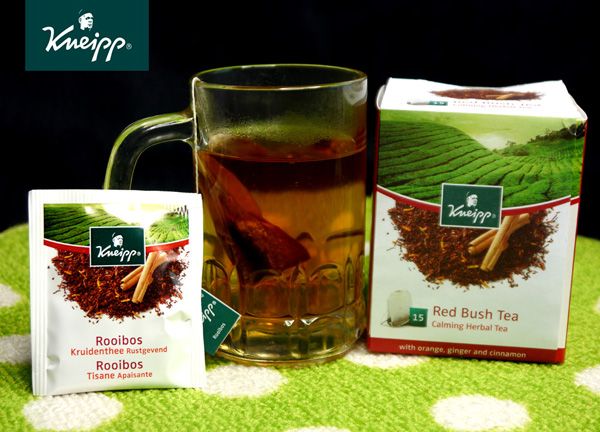 Kneipp Roolbush Tea
Rooibos (Calming Herbal Tea) – with orange, ginger and cinnamon Kneipp® Rooibos tea owes its characteristic flavour and red- brown colour to the South African sun. Rooibos is naturally calming and is rich in antioxidants. This delicious rooibos tea with a hint of cinnamon, ginger and orange is warming and calming.
Ingredients: Rooibos 79%, ginger root 7%, cardamom 6%,
cinnamon bark 5%, natural flavouring (orange) 3%.
SGD 9.60. 30 g (15 x 2 g tea bags)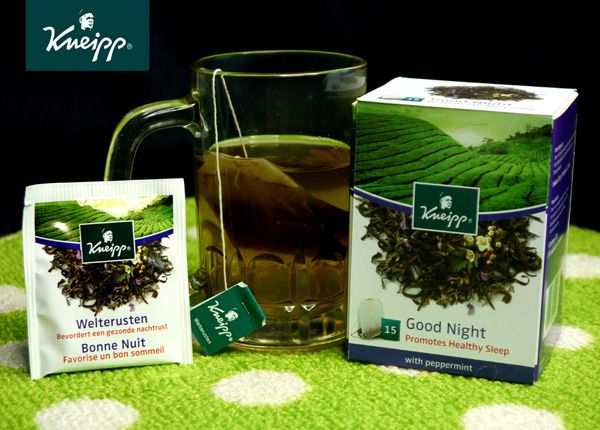 Kneipp's Good Night Tea
It helps promote deep sleep with ingredients like Valerian, camomile and lavender known for their soothing and restful properties. This pleasant tasting tea, taken 30 minutes before bed, helps soothe body and mind in preparation for bedtime. Its great for people suffering from Insomnia and stress as it helps them unwind naturally.
 With 27.5% of valerian root, known for its calming properties, this tea will help you fall asleep easily and get a good night's rest.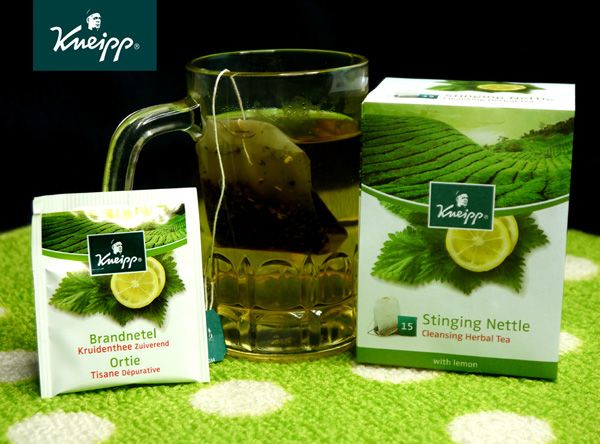 Stinging Nettle (Cleansing Herbal Tea) – with lemon
Fresh stinging nettles are well known for their sting, but when made into a tea they do not
have this effect. Kneipp® Stinging Nettle Herbal Tea has cleansing properties and promotes general health. The added lemon gives the tea a refreshing flavour.
Ingredients: Stinging nettles 71%, lemon grass 15%, lemon peel 10%, natural flavouring
(lemon) 4%.
SGD 9.60 Contents: 30 g (15 x 2 g tea bags)
– – – – – – – – – – – – – – – – – – – – – – – – – – – – – – – – – – – – – – – – – – – – – – – – – – – –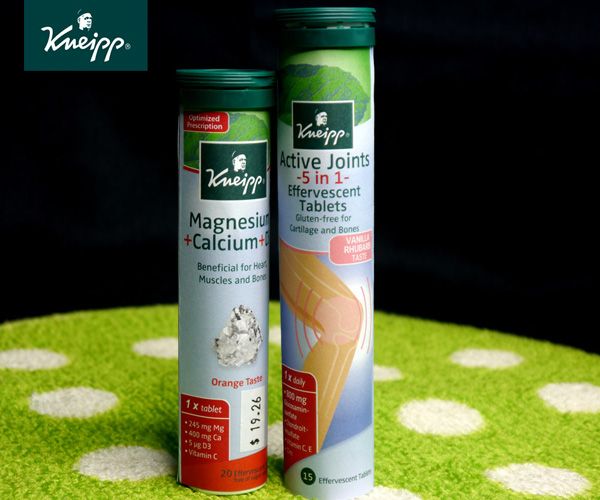 Food supplements like the Effervescent Tablets are also one of their well-liked products as well.
Kneipp Active Joint's 5-in-1 Effervescent Tablets
Healthy, mobile joints and cartilage are crucial for quality of life, no matter what your age.
Glucosaminsulfate and chondoitinsulfate are natural components of articular cartilage and
connective tissue. Vitamin C is essential for building collagen, while Zinc plays an important role in bone build-up while Vitamin E helps protect cells. This pleasant tasting supplement should be dissolved in ice water for maximum enjoyment,
SGD 22.90 15 tbls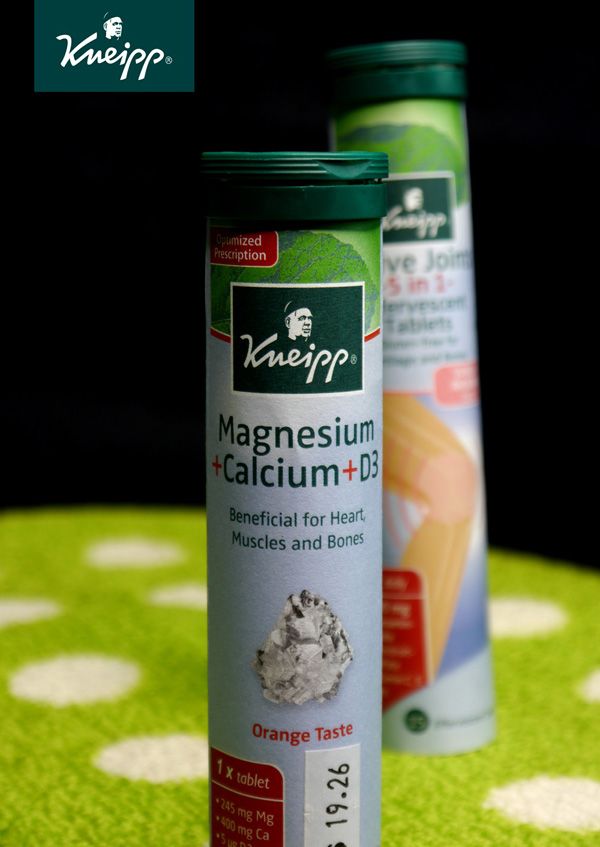 Kneipp Magnesium + Calcium + D3 Effervescent Tablets
Magnesium + Calcium + D3 Beneficial for heart, muscles and bones
Calcium is essential for keeping bones healthy. Kneipp® Magnesium + Calcium + D3, made from natural mineral and combined with Vitamin D3 and calcium, provides body with essential nutrients in times of physical and mental stress.
SGD 14.90 20 tbls
– – – – – – – – – – – – – – – – – – – – – – – – – – – – – – – – – – – – – – – – – – – – – – – – – – – –
After reading about the wide range of products that Kneipp has to offer, are you tempted to try anyone of them?
Kneipp are really generous as they not only want you to try just one of them, but THE WHOLE set of products which i've featured above in this blog entry!
YES YOU HEARD ME RIGHT!!!
A total of 3 SETS of the items you see below to be given away!
Here's how to win :
1) Like the Facebook page of Kneipp 
2) Like Darren Bloggie facebook page or follow me on twitter.
3) Leave down a comment below together with your fb name so i can contact you.
And you stand a chance to win a set of these products! 😀
Other than giving away 3 Sets of these products, Kneipp had prepared a total of 10 consolation prizes worth $20 each for you readers too! WHY SO NICE ONE!!!!
So do take part! chances of winning very high de!!!
* Terms & Conditons : 
Contest start from 26th June 2012 and ends on  1st July 2012 at 11:59pm.
Winners will be announced on Darren Bloggie and Darren Bloggie Facebook Page.
Winners are to share photos/reviews of the products upon receiving them and if possible tag Kneipp in it.
Winners are to collect their prizes at Paragon Guardian on Tuesday to Sunday from 12 – 9pm (4-5pm lunch break)
– – – – – – – – – – – – – – – – – – – – – – – – – – – – – – – – – – – – – – – – – – – – – – – – – – – –
Kneipp Products are available at:
Unity Healthcare:

2 Jurong East Central 1 #B1-05 Jcube Mall
252 North Bridge Road #B1-44L Raffles City Shopping Centre
LINK BRIDGE 62 Collyer Quay #02-01 to 04 OUE Link
Guardian Health & Beauty:

290 Orchard Road # B1-20/24 Paragon
101 Thomson Road #B1 United Square
930 Yishun Ave 2  # B1-01/02 Northpoint Shopping Centre Singapore 769098
2 Jurong East Street 21 #01-57 IMM Building Singapore 609601