Well known for its aromatic products in Bangkok, Karmakamet has also opened up a little cafe in Sukhumvit, just right behind the Emporium Shopping Mall, serving a menu of European and Asian dishes, as well as lifestyle products such as fragrances and homeware.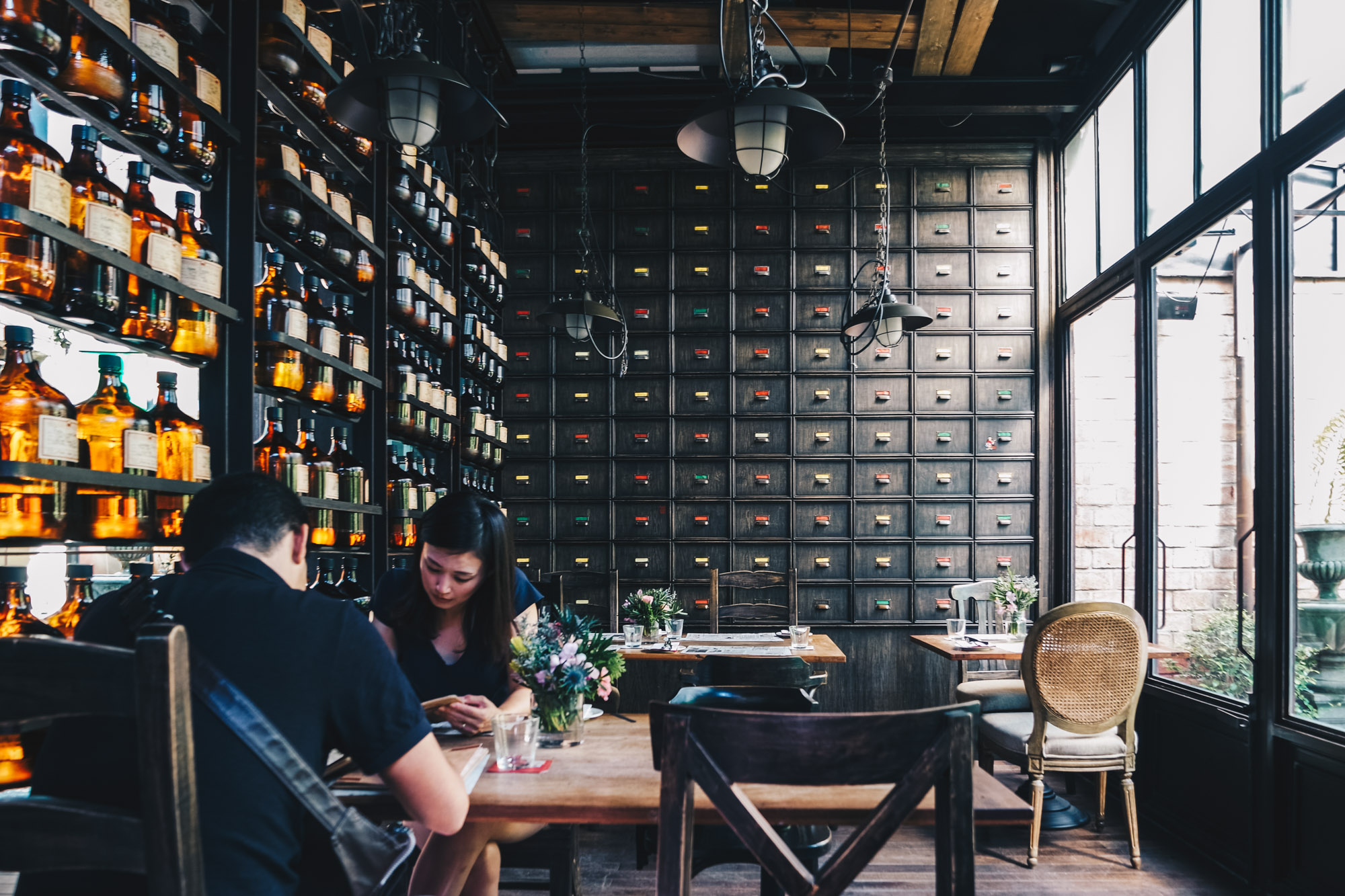 Designed by the team behind Casa Lapin, the venue features old-school medicine cupboard with little drawers on the wall, which was used to display the range of products from Karmakamet. A lot of attention and details was put into the decor of the place. Potpourri sacks hanging on the ceiling, essential oils displayed in the medicine cupboards, handwritten letters, printed newspaper as lining on tables, the charming vibe is definitely worth a visit.
Knowing that it's not easy to get yourself a seat based on the reviews we read online, we decided to try out luck without making any prior reservation and we're seated really quick! It might be due to the time of visit as it was in the late afternoon. As we had our lunch prior to our visit here, we didn't get to try the brunch menu of breakfast foods such as french toast, crab eggs benedict and frittata. However, we managed to try out the desserts and coffee.
One of the most instagram-able dessert is the Strawberry In The Clouds, a deconstructed strawberry shortcake where a huge rainbow candyfloss covers a cup filled with strawberries, butter biscuits, strawberry ice cream and walnut crumble.
With the ambience as the main highlight of Karmakamet Diner, other than enjoying the food here, it provides a great setting for a casual photo shoot too! We loved the vibes it gives and the relaxing and inviting atmosphere here too.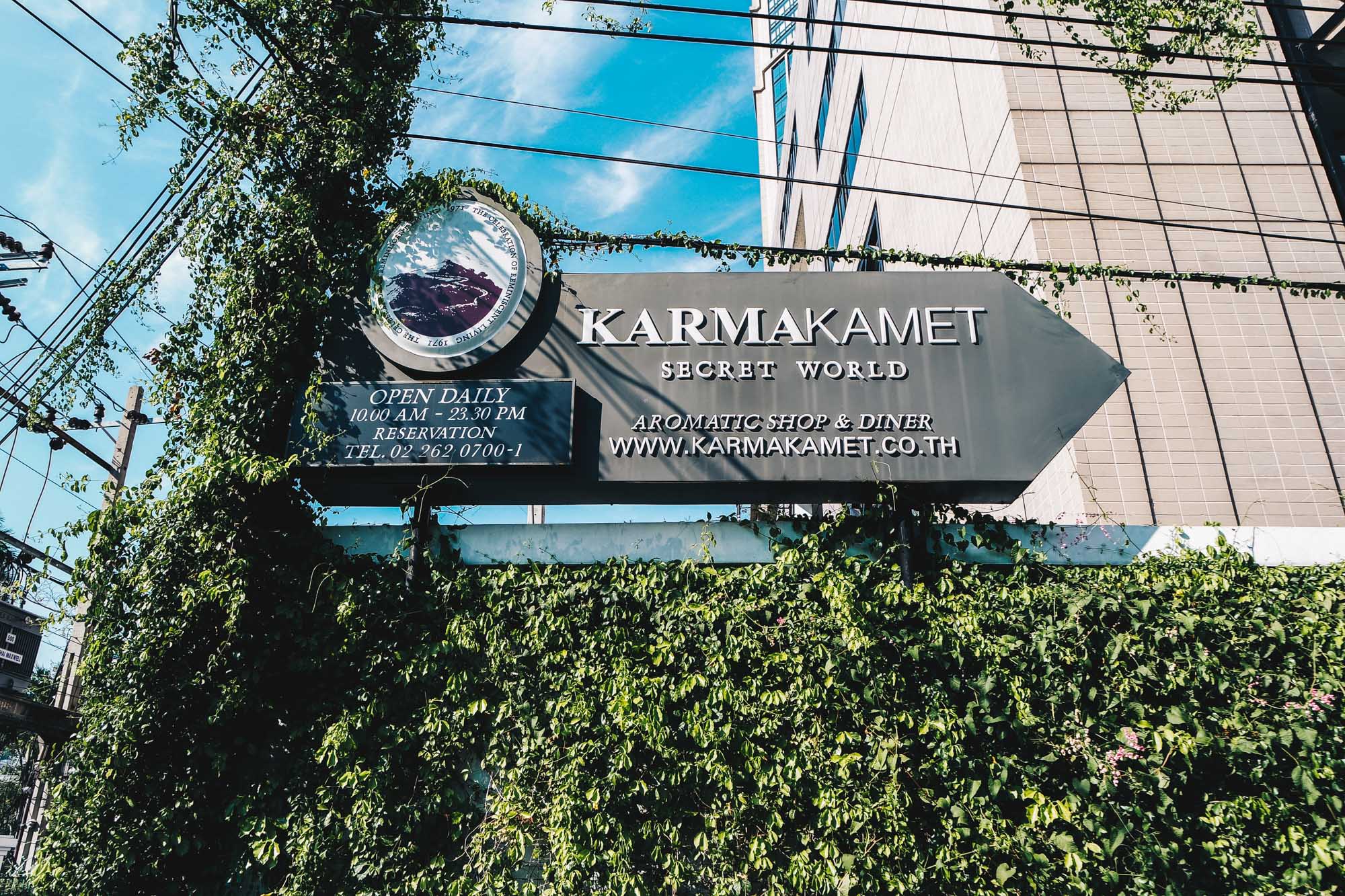 KarmaKamet Diner Bangkok
Opening Hours: 09:00 – 23:00 Daily
30/1 Sukhumvit Soi 24 Bangkok Tel: +66 (0)2 262 0700 1
BTS: Phrom Phong