Food Review
Remembering my first time trying the food at mouth restaurant was during my company cny lunch this year and it did gave me quite a memorable experience lolx. Read the entry and you will know.
Recently, they added a new range of delicacies into their menu and im glad i was invited for a food tasting session! 😉
Instead of having those usual har gao (Prawn dumplings), i was served with a variety of dumplings in 6 different flavours! Each color representing an unique flavour of its own : Squid Ink, Spinach, Sweet Potato, Pumpkin, Carrot and Original flavors. 🙂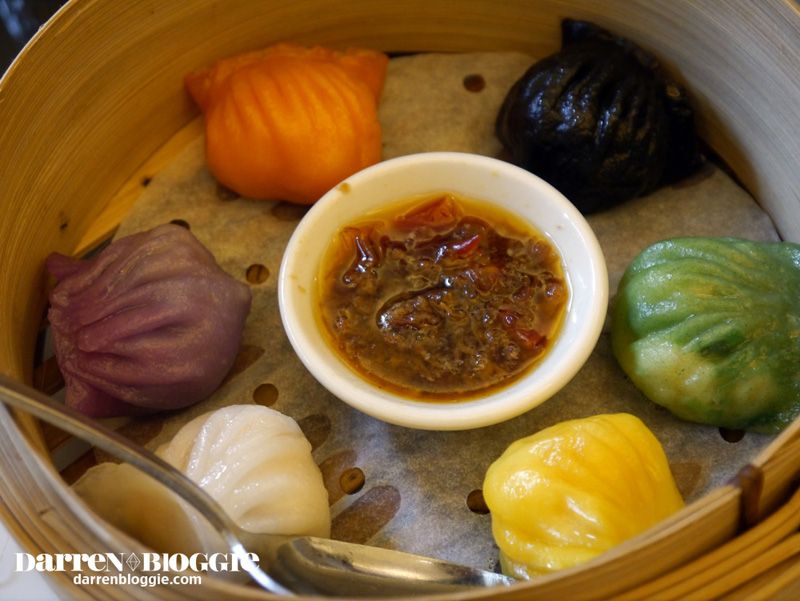 Oh! before i proceed, most of the new addition are made of Squid INK! which explains why they look black in color. So what's so special about squid ink? Squid ink is a safe ingredient that can add flavor to the food without using the unhealthy substances found in chemical additives. New studies also reveal that foods containing black squid ink helps to fight cancer and tumor cells by preventing the growth of new blood vessels which causes tumor and cancer cells to grow!
Now that's one good ingredient to have! ;D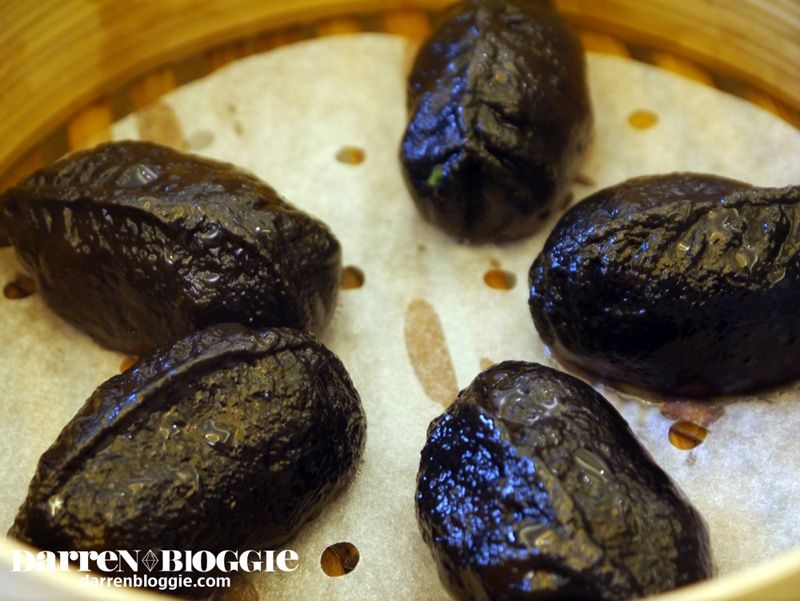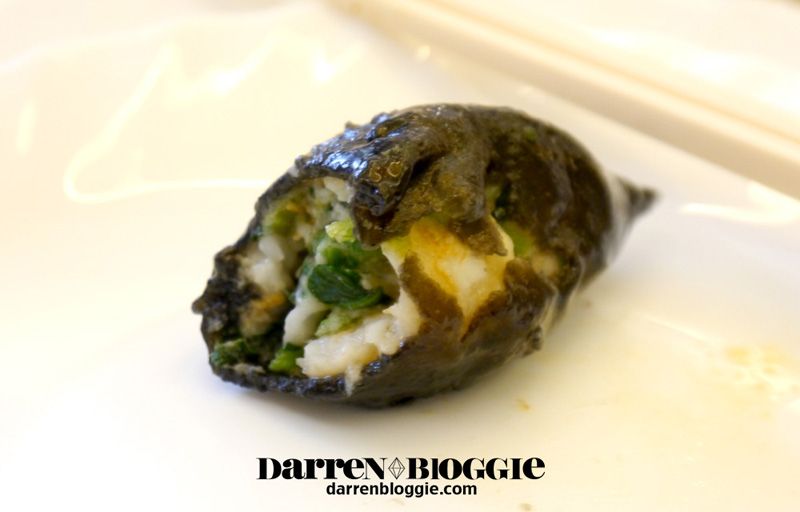 These Char Siew Pau are soooo fluffy and im loving it soo much! 😀 it taste really good! and i think it's even better than those normal white one lo!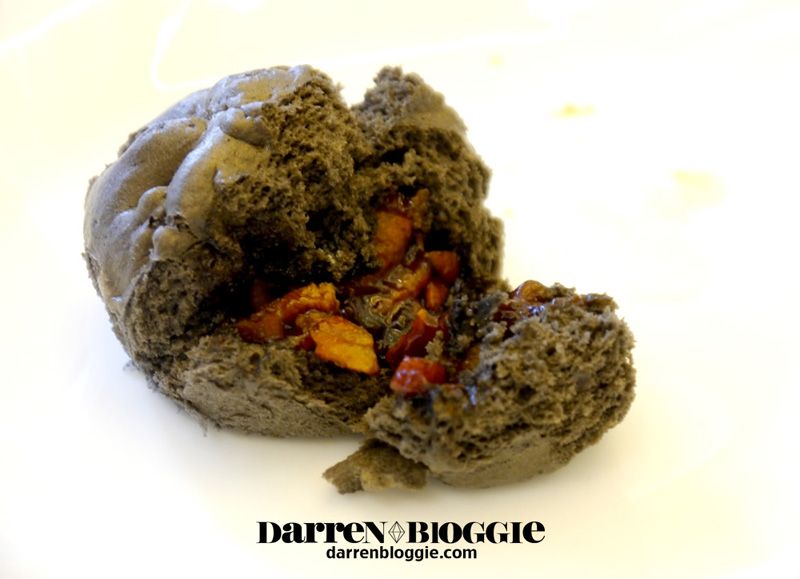 Check out these soup specialties which i think most of us will like it! the white portion below is actually steamed egg white and top with different soup base like lobster bisque, spinach and squid ink seafood! 😀
Squid ink chee cheong fan anyone! Another of my favourite dish! Squid ink helps to enhance the texture of the chee cheong fan, making it taste smoother and with the special sauces like peanut paste, sweet sauce and sesame, topped with meat floss… mixed it up and i tell you, the taste is soooo damn good!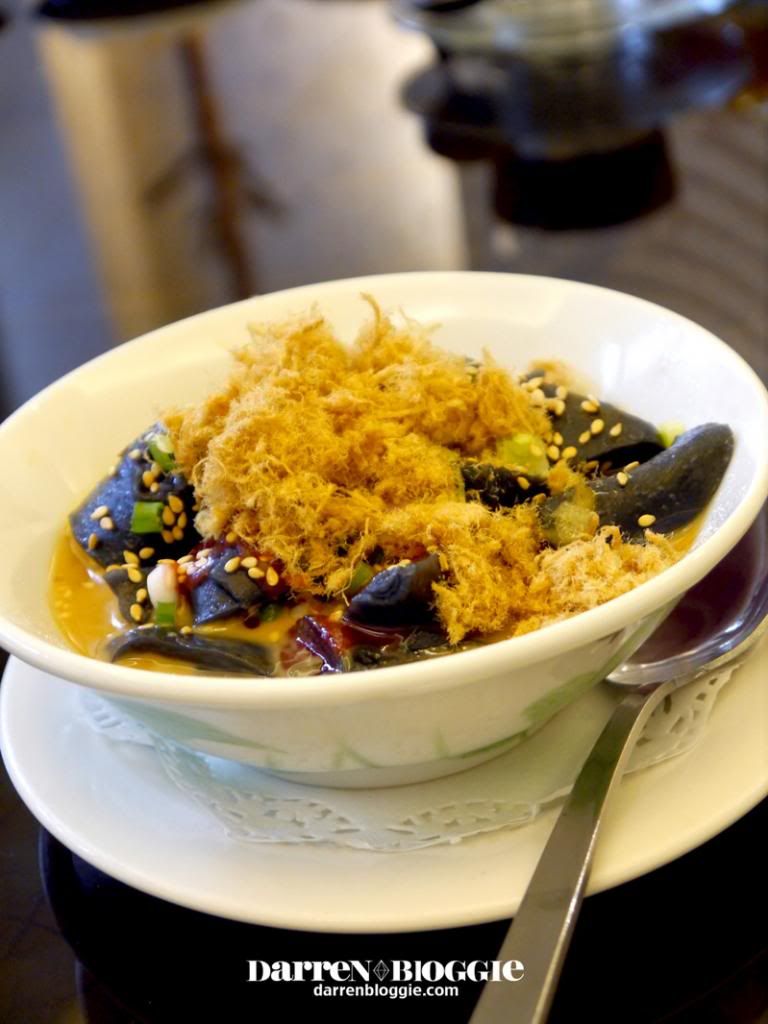 Sashimi style? These prawns are not any normal prawns you see or buy from the market. They come from the Red Sea and dipped them into the soya sauce with wasabi, it taste really good! Even me, whom isn't a very sashimi person, quite enjoy this dish too!
The presentation of the food in Mouth restaurant are all very nicely done. They never fail to surprise me with what i'm gonna eat next. Example like this dish, It's actually a carrot cake. Can't tell? hahaha~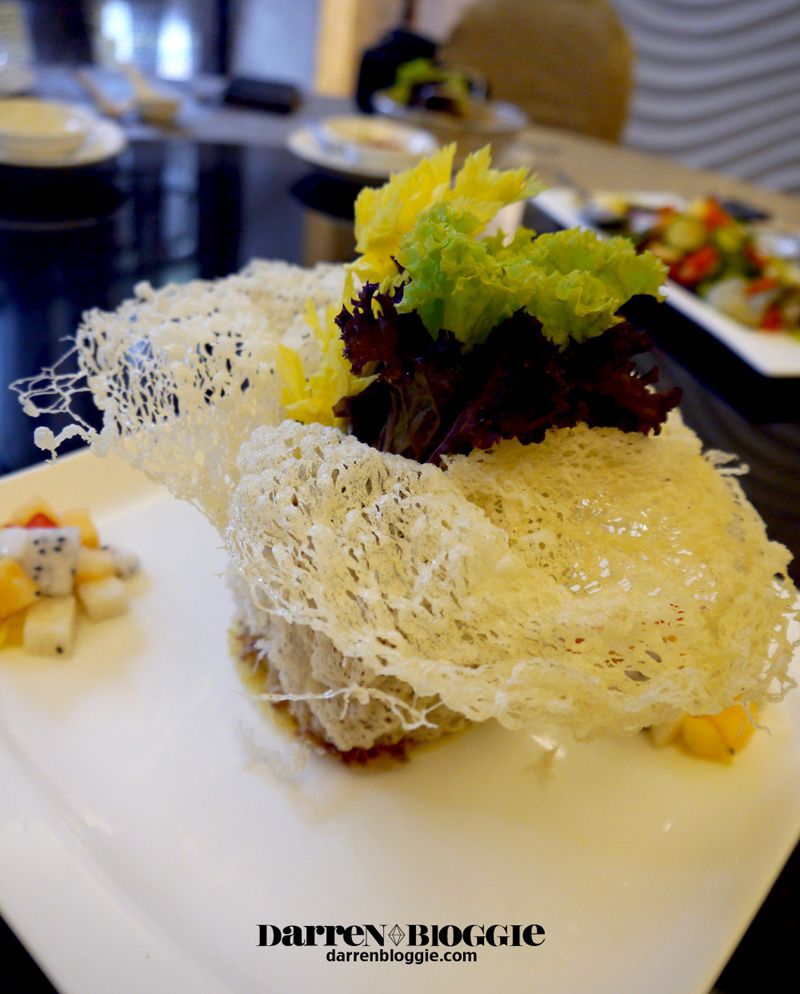 After you sliced it up, topped with ROJAK sauce and put it into your mouth. Enjoy the unique taste of the carrot cake and the rojak sauce with bits of la cheong and minced meat.. Its GOOD~!!!
There's also another version whereby the rojak sauce was mixed evenly with the carrot cake and personally i love this as i the carrot cake are evenly coated with the sauces. 🙂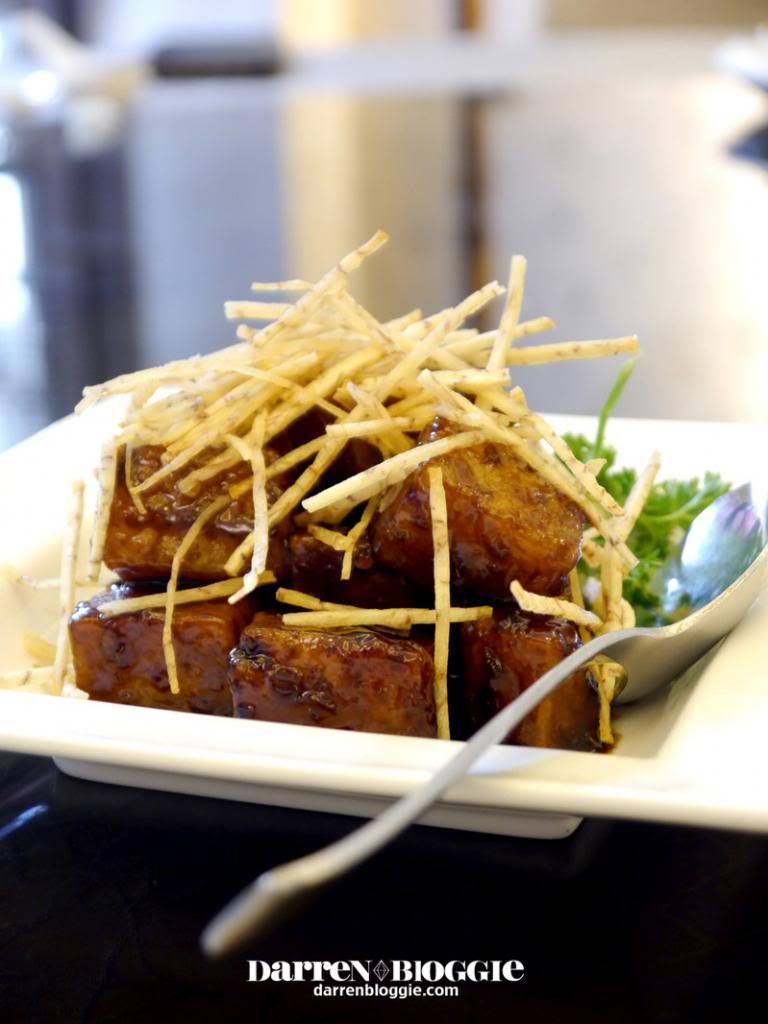 The Red Sea Desert Prawns, deep fried and coasted with Japanese Mayo and Salted egg yolk. LOVE!!!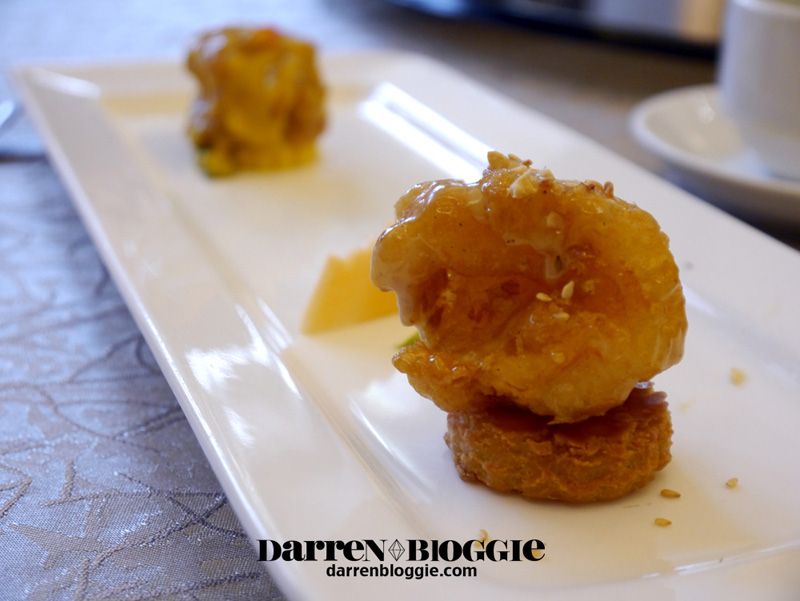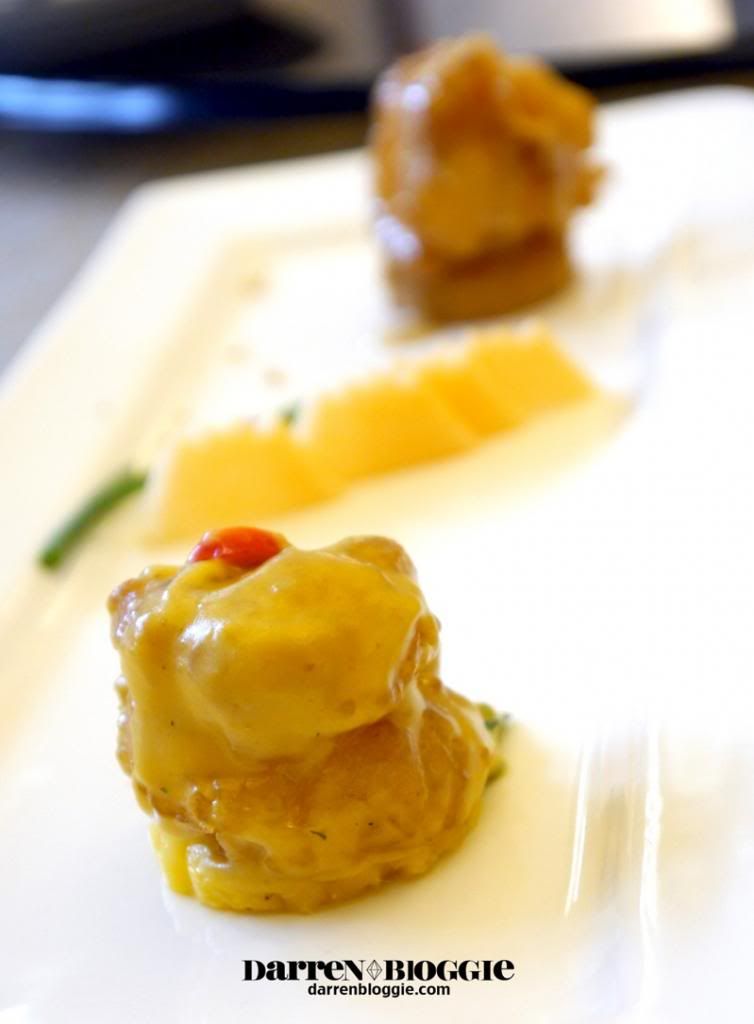 And look at this! it's actually a fish! or should i call it a piece of art leh? It's really fresh and if you are intending to order this dish, do be prepared to wait for at least 10 mins or more as they need more time to prepare this 🙂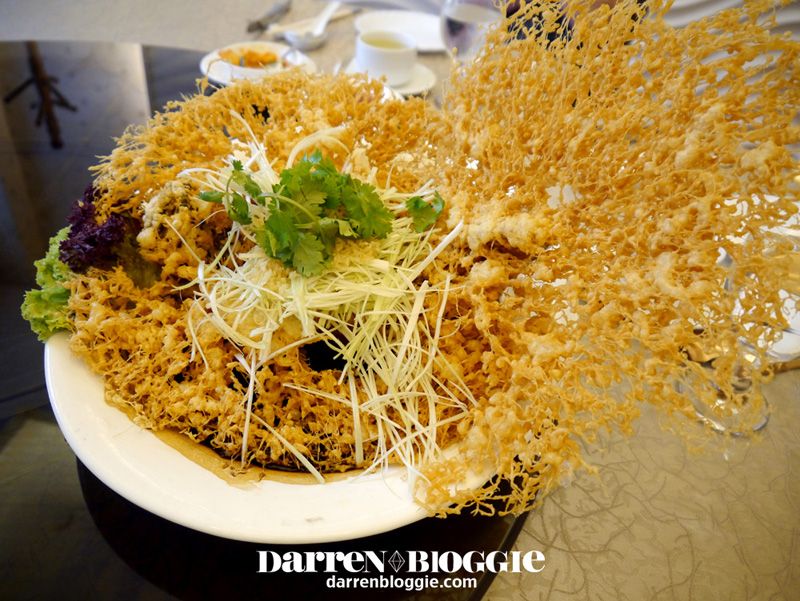 Aww~ feeling SOO full after all these dishes, BUT i reserved some space for dessert! 😀 a variety of 2 for you to choose from, Japanese Sweet Potato Paste with sago seed or avocado topped with vanilla ice cream~ both taste really good!!!!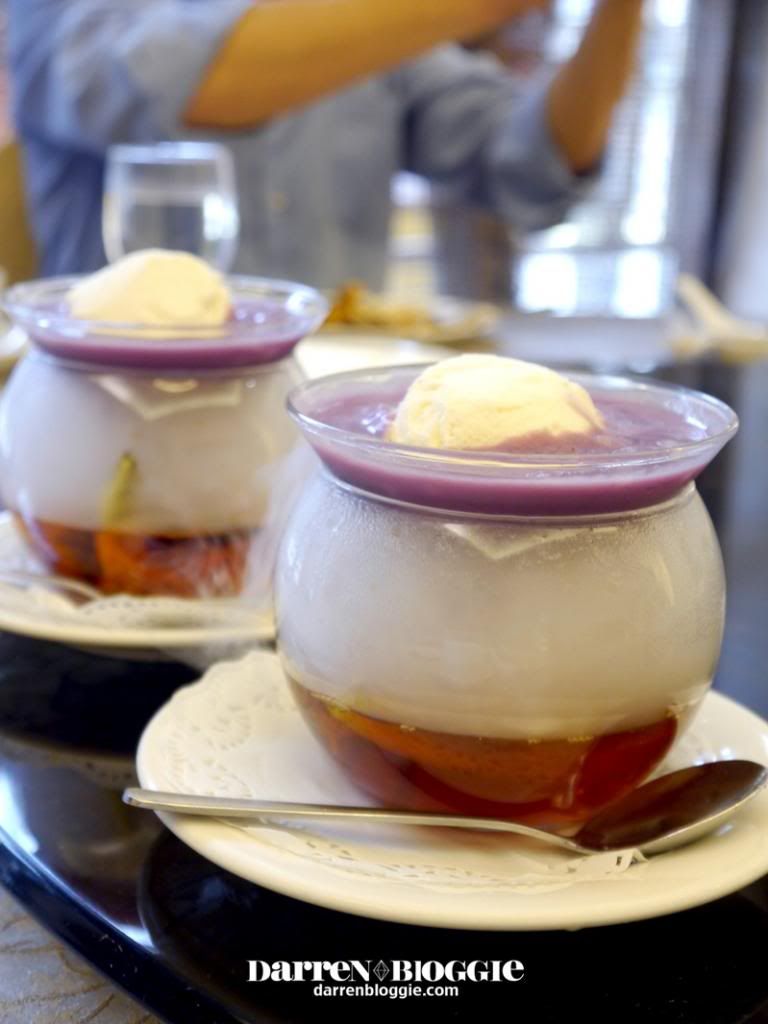 Head on down to Mouth Restaurant today and try these out yourself! 😀
Mouth Restaurant
Address: China Square Central #01-61, 18 Cross St.
Tel: +65 6438 5798
*ps : a new outlet opening soon in plaza singapura and you will be able to try some of these dishes over there as well!