Nestled along the scenic Singapore River and helmed by Head Chef, Mirko Vinci, Grissini at the Grand Copthorne Waterfront Hotel has unveiled a refreshed menu. The dedicated culinary team has put together a thoughtfully crafted menu which features the all-time favourites with a twist and new creations prepared in the josper grill-oven that are set to please the most discerning of palates.
We started our meal with the Sour Cream Panna Cotta, Oscietra Caviar, Chives, which is a dainty creation that offers a burst of flavours in a single bite.
Next, we have the Tuna Tartare ($24), a new favourite from the refreshed à la carte menu that Chef Mirko draws inspirations from his travels. The Tuna Tartare is one Instagram-worthy dish that features cubes of fresh tuna resting on rich, buttery avocado. The bread croutons act as a garnish which adds a crunch to the dish.
Moving on to our mains, we had the Black Ink Tonnarelli ($38). The pasta is done al dente in tangy tomato sauce with lemon zest and cherry tomato and complemented with succulent wild Mediterranean langoustine and prawns.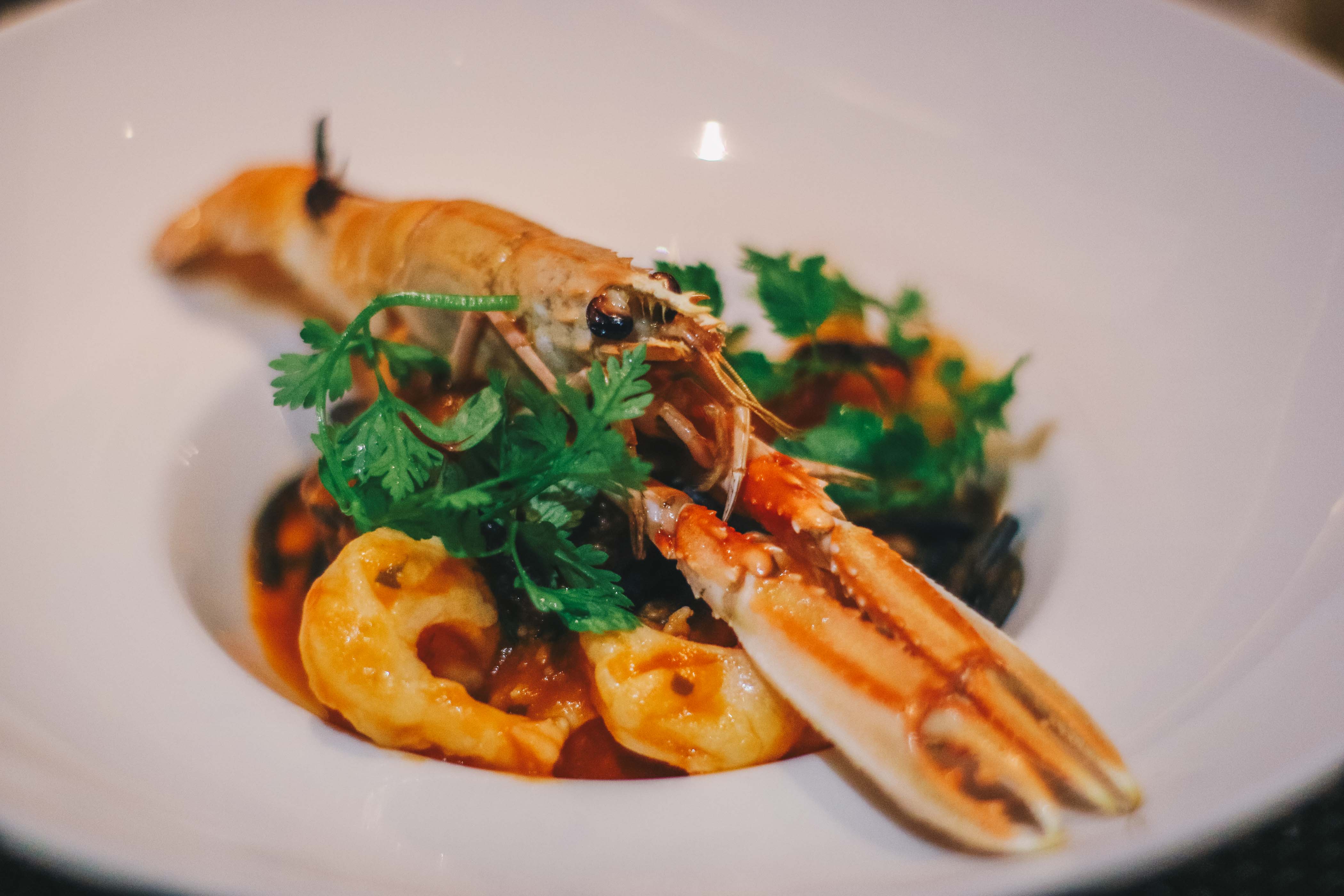 If you are not into pasta, you can go for the Sea Bream Fillet ($38), prepared in the unique josper grilloven that gives the dish an aromatic char-grilled flavour. Served with sauteed seasonal vegetables that add a healthy balance to the dish. However, we felt the fish was a little bland and was expecting something more flavourful.
We ended our meal with the Chocolate Bonet dessert, which is a off-menu by Chef Mirako. You may try your luck to request this when you are dining here. Alternatively, you can also go for the Sea Salt and Coffee Cake ($15) for your dessert fix.
There are also interesting cocktails such as Yum Cha ($20) and The Devil's Blend ($20) worth giving it a try too!
This was an invited tasting, though all opinions expressed are our own.
GRISSINI
Lobby, Grand Copthorne Waterfront Hotel, 392 Havelock Rd,
Singapore 169663
Lunch: 12pm to 2.30pm (Mondays to Sundays)
Dinner: 6.30pm to 10.30pm (Mondays to Sundays)
For reservations, please call 6233 1100, email dining.gcw@millenniumhotels.com or visit www.Grissini.sg