Fun-filled activities await you at Gardens by the Bay Children's Festival this June School Holiday! From 15 to 30 June, Disney and Pixar's Toy Story characters are set to take the spotlight at the annual Children's Festival by Gardens by the Bay.
Visitors can look forward to a Disney and Pixar's Toy Story-inspired edition of Garden Rhapsody, a thrice-nightly light and music show by Gardens by the Bay. The show will bring visitors on an adventure filled with whimsical joy and friendships told through the medley of music from Disney and Pixar's Toy Story movies. Get ready to fly to infinity and beyond with the beloved characters as they appear on fluffy clouds amongst the Supertrees. This adorable trilogy of music, light artistry and projection media will delight and surprise visitors.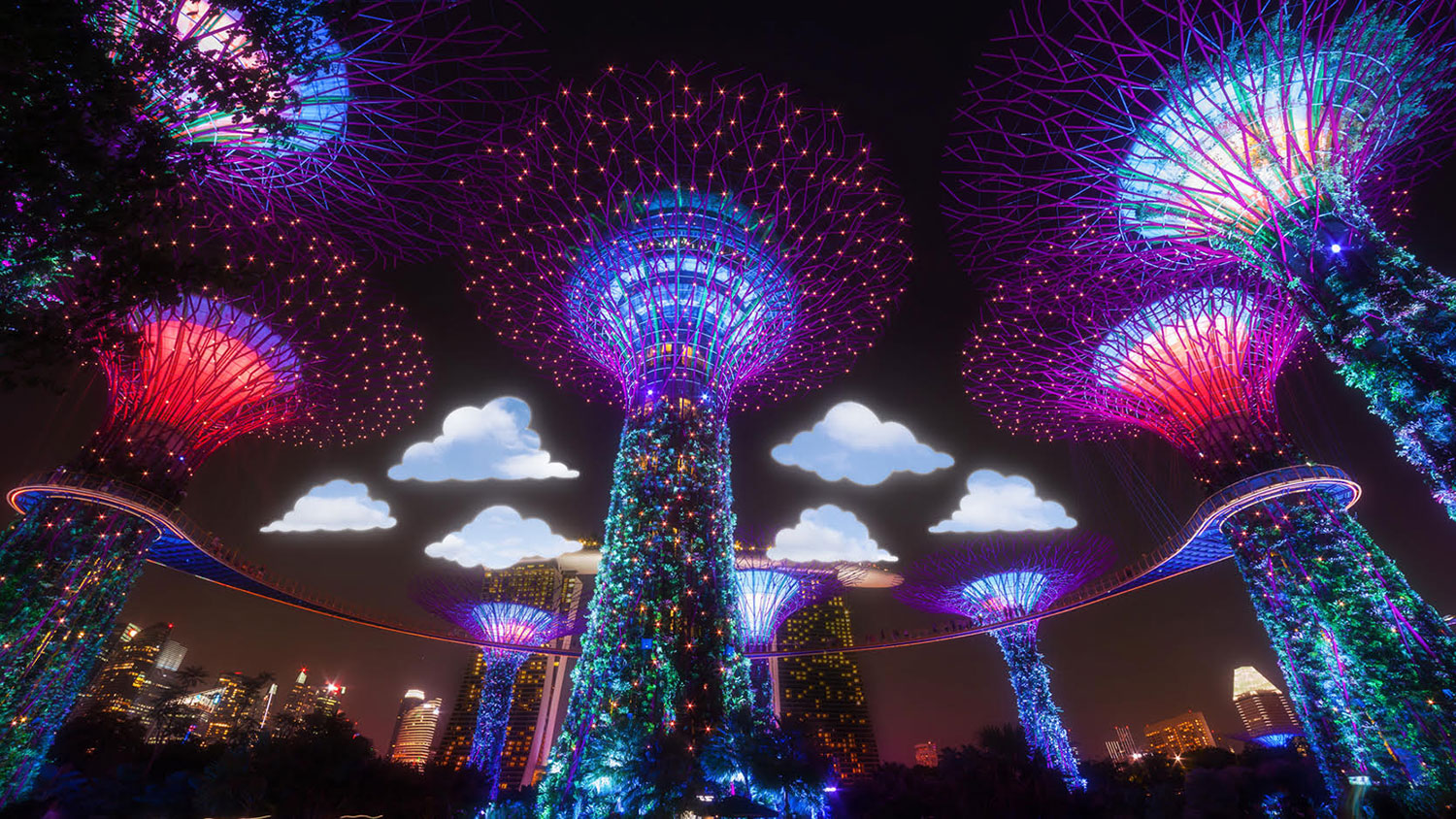 Children's Festival 2019 also marks the very first visit of a Pixar Animation Studios artist to Singapore. Specially for the opening weekend on 15 and 16 June, Mara MacMahon, who is the character designer and character modeller lead on Toy Story 4, will teach visitors of all ages how to draw their favourite Toy Story characters through a series of three drawing workshops. (P.s. This workshop is fully subscribed!)
In celebration of the release of Disney and Pixar's Toy Story 4 in Singapore on 20 June 2019, anchoring the Children's Festival is a series of activities that encourages teamwork while forging new friendships, as inspired by Buzz, Woody and the gang. Some highlights include Star Adventurer and Bo Peep's Adventure, where kids get to help the characters in a series of rescue missions; and the Disney and Pixar's Toy Story 4 themed Marble Run Track.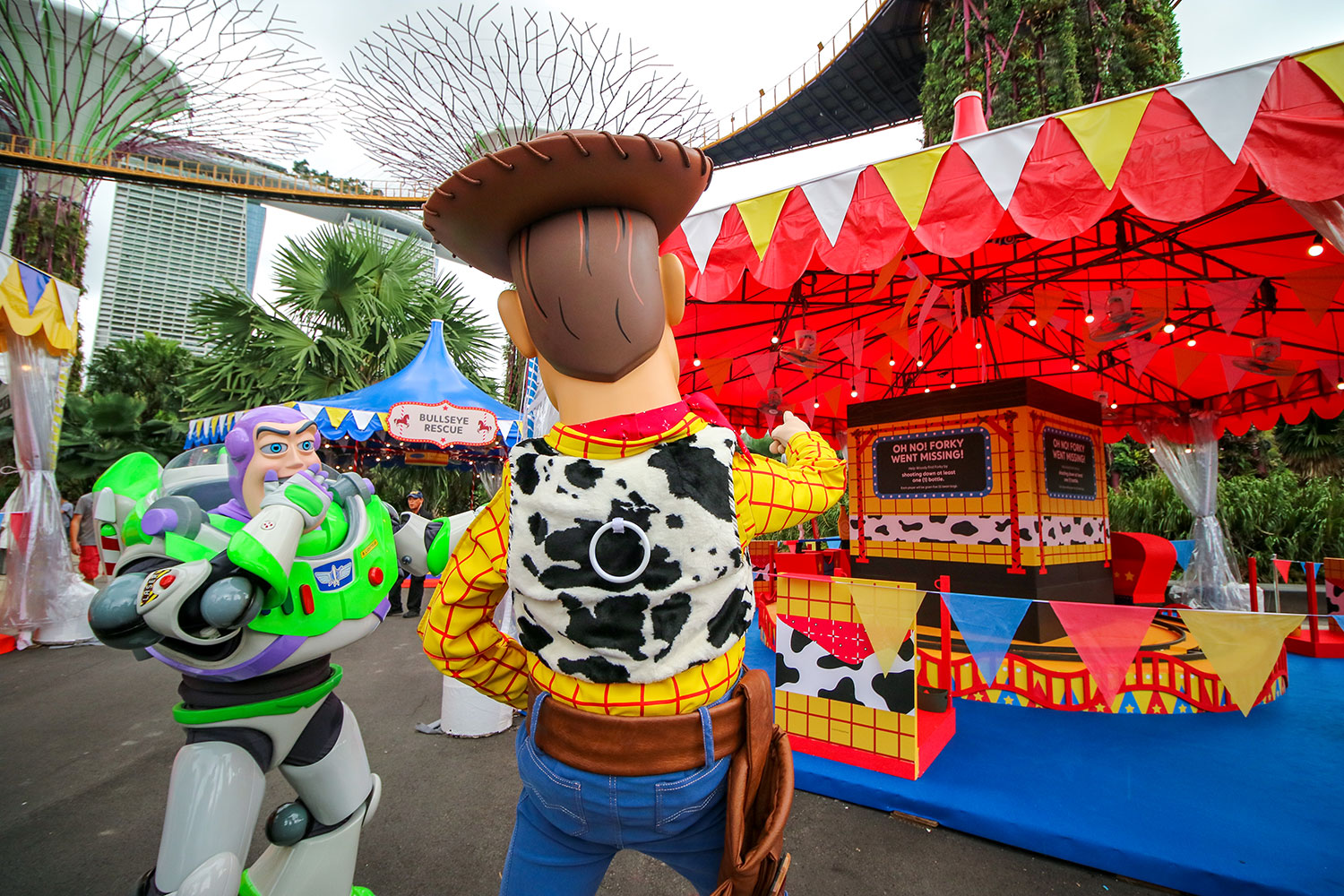 As part of the STB-Disney collaboration, Disney and Pixar's Toy Story 4 Bobble Head figures will be exclusively available at the Children's Festival. Festival-goers can purchase the figures from a giant capsule-dispensing machine, available in two different character designs featuring Buzz Lightyear or Woody.
In addition, visitors can also get up-close with Buzz Lightyear and Sheriff Woody at special meet-and-greet sessions on 15 and 16 June at various timings throughout the day!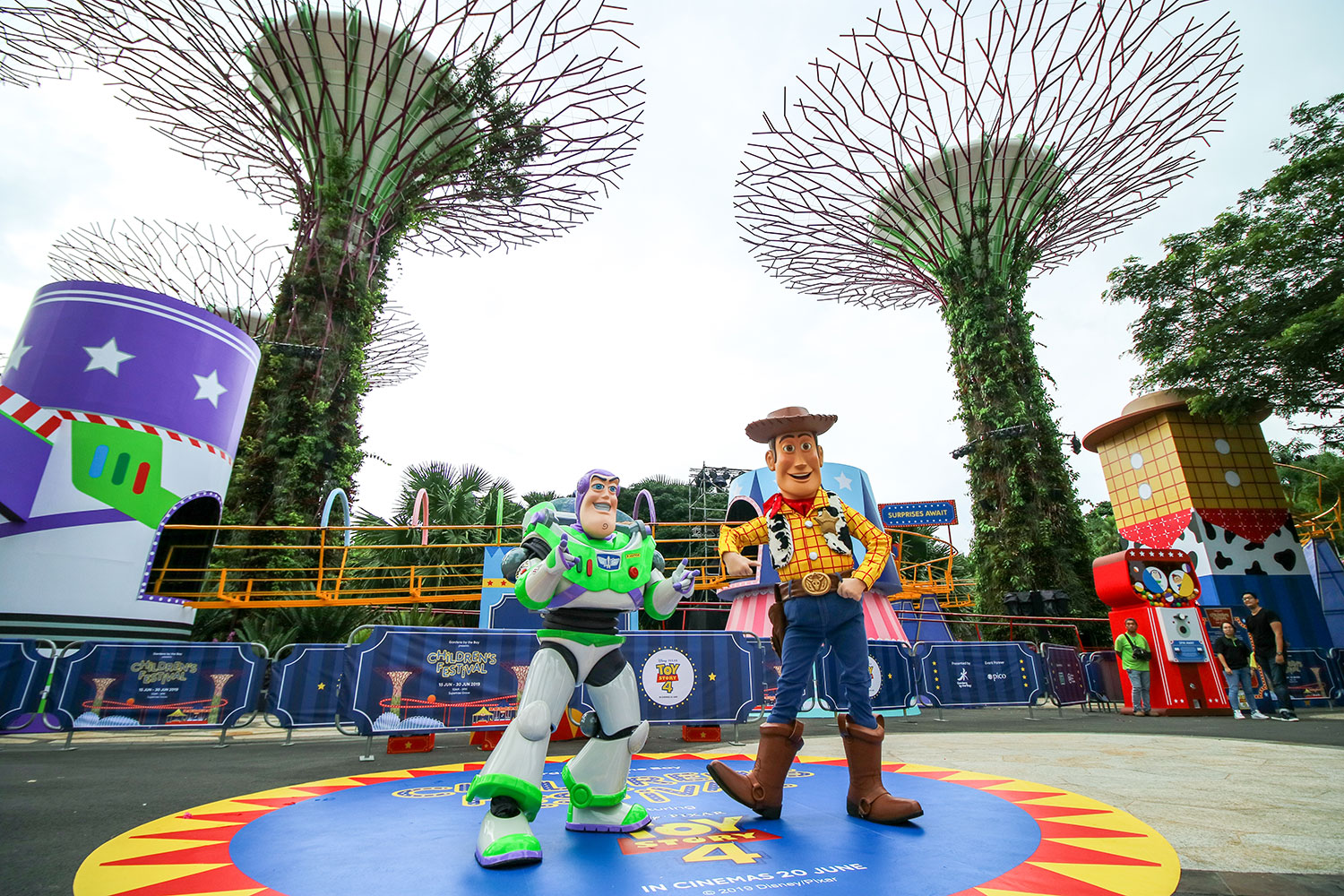 Fun activities for the whole family
Families can also take part in the arts and craft, enrichment, and parent-child workshops, meant to spark the creativity of a child, develop and refine their motor skills, encourage self-expression and facilitate family bonding. A variety of stage programmes rounds up the slew of entertainment available.
Children's Festival 2019 kicks off Toy Donation Drive
In the same spirit of friendship and sharing, a toy donation drive by Children's Festival 2019 will kick off on 15 June 2019. Festival-goers are encouraged to support this cause by bringing soft toys, play sets, board games, or even sports products such as basketball and skateboards to the collection point on-site. At the end of the Festival, the toys collected will be gifted to children under the care of the Salvation Army, TOUCH Community Services (TOUCH Child Care) and Food from the Heart.
The Festival is part of the three-year collaboration between Singapore Tourism Board (STB) and The Walt Disney Company Southeast Asia (Disney) to provide unique and fun experiences at Singapore's attractions and precincts, themed around Disney's popular stories and characters.

Children's Festival featuring Disney & Pixar's Toy Story 4
15 – 30 June 2019
10:00am – 9:00 pm
Supertree Grove, Gardens by the Bay
Admission is Free.
For more information about the Festival, visit www.gardensbythebay.com.sg/childrensfestival.