With Mother's Day just around the corner, it's time to start making plans and getting a gift to reward your mum for all the hardwork that she've put in, for the love and care that she've showered you all these years. Here we have a gift, dining and activity guide which will be useful for you to celebrate this special day with her!
It's Mums' turn to have fun at Sentosa!
It's mums' turn to have fun this May as Sentosa – The State of Fun celebrates Mother's Day with a slew of exclusive treats and activities dedicated to the special lady in our lives!
Apart from playing and dining for free* at Sentosa's various attractions, hotels, and dining establishments, mums will also have Singapore's Largest Mural of Scrolls dedicated to them in this month. Measuring some 6.0-metre x 1.8-metre, the special wall located at Beach Plaza will allow guests to pen their love and tributes for their mothers on a special scroll in the lead up to Mother's Day, with each handwritten scroll contributing to the record-setting attempt.
There's more! Mums can also look out for other free and special treats while on the island, including roving masseuses for relaxation, bouquets to delight and even caricaturists to bring on smiles.
For more exciting promotions and programmes for mothers in May, visit www.sentosa.com.sg/funformums or call 1800-SENTOSA (7368672).
Gifting Guide
Brighten up her Day with Valore LED Spotlight
For the Tech Mum, make a statement while lighting up her work desk or bedside table with the Valore Adjustable LED Spotlight Table Lamp with touch-sensitive dimmer control which allows her to easily manage the brightness. It also comes with a dual USB port for charging two devices simultaneously.
Valore Adjustable LED Spotlight Table Lamp, $69.90 (25% off for ValueClub members) Available on http://www.valore.sg/Valore/
Listen to her Heart with Valore Wireless Speaker
Take her listening experience to the next level with the compact and lightweight Valore Ball Shaped Wireless Speaker in full stereo surround sound with concealed left and right 2W speakers which can be expanded from the main body.
Valore Ball Shaped Wireless Speaker,$69.90 (25% off for ValueClub members) Available on http://www.valore.sg/Valore/

For the Domestic Goddess Mum
Many of our mothers are masters of the kitchen. They can whip up a fluffy, fragrant, pandan cake with such panache in just minutes. This Mother's Day, help expand Mum's list of recipes and bond further with her. Bosch is giving both you and your mum the opportunity to learn some culinary secrets by offering a complimentary cooking class with a top-notch chef, when you buy her the pink Bosch MUM5 CreationLine Kitchen Machine (MUM58K20). You'll even get two free mixing bowls thrown into the mix.
Usual Price: $999 / Special Price: $899

For the Business Maven Mum
No wardrobe of the modern businesswoman is complete without outfits that can slay every boardroom in her path. The Bosch Sensixx'x Steam Iron (TDI9020GB) and its I-Temp Advanced feature provides the perfect combination of temperature and steam for all ironable fabrics, from silk blouses and chiffon tops to blazers and dresses. With this gift, your mumpreneur will certainly be empowered to dress for the kill each day.
Usual Price: $289 / Special Price: $249
For the Multi-Tasking Warrior Mum
Being a mother means having a million things to do at once – and the list only grows longer every day. Millennial mums epitomise the busy working professional, juggling domestic and work duties every day. Multi-tasking is not only a way of life – it's been honed to a fine art. But this doesn't mean that mothers won't appreciate gadgets that'll make life a little easier. Meet the Bosch MultiTalent Food Processor (MCM68861GB): a kitchen war machine with more than 50 functions for chopping, rasping, slicing and juice extraction all packed into one appliance. With this all-in-one helper in the kitchen, mothers will be able to get more done, more quickly – leaving more time to check more tasks off the to-do list.
Usual Price: $499 / Special Price: $449

For the Pet Mum
Human mums are not the only ones with problems. Anyone with a pet knows that the struggles of being a pawrent are very real. And as crazy as they are about their fur babies, not even the craziest pet mum is a fan of fur on the floor. Show some love to someone who's a pet mum and give her the gift of fur-free rooms with the all-new Bosch Athlet Zoo'o Handstick Vacuum Cleaner (BCH6ZOOO) launched this month. Cordless, flexible and lightweight, it's designed to clean up the peskiest of furs without running the risk of having pets (or humans) trip over extension cords. And if you're a pet mum who's reading this, why wait? Treat yourself!
Usual Price: $799 / Special Price: $699
Dedicating your Time for her with BOVET Château de Môtiers 40 – a World Premier
To complement its 195th anniversary, BOVET is demonstrating just how much potential for innovation still remains, in complete respect of the tradition and rules of their art. This choice attests to the unremitting desire of Pascal Raffy, owner of BOVET 1822 and DIMIER 1738, to perpetuate and reinforce the watchmaking arts.
The innovation in question is illuminating. It involves combining the traditional technique of miniature painting with the layered application of luminescent material.
Dining Guide
SEAFOOD SPLENDOUR AT AZUR, CROWNE PLAZA® CHANGI AIRPORT
Azur's popular seafood buffet returns (1 – 15 May 2017) with a scrumptious spread of fresh seafood on ice, sashimi, international delights and local favourites such as the New Zealand Green-lipped Mussesl, Korean Clams, as well as the ever popular Chilli Crabs served with mini mantou and Sambal Stingray.
Moms who dine in between 12 to 14 May can also receive special Mother's Day gifts including a relaxing Tea Elixir pillow mist, a box of Fine Lavender Herbal Tea and a delicious whole cake freshly baked by the Pastry Chef. On Mother's Day (14 May 2017), Moms who dine in during Brunch will enjoy a complimentary 20 minutes head or shoulder massage at Essence Vale Spa, located on Level 3 of Crowne Plaza Changi Airport.

Prices starts from $55++ for lunch and $75++ for dinner on 13 and 14 May.
To make a reservation, please call 6823 5354 or email azur.cpca@ihg.com. Visit ChangiAirport.CrownePlaza.com for information.
A Pampering Treat this Mother's Day at Pan Pacific Singapore
This Mother's Day, express your love to your mum by pampering her with a gastronomic spread at Pan Pacific Singapore. Edge presents a lavish dinner buffet and Sunday Brunch, while Hai Tien Lo will play host to Mum with a heart-warming meal of oriental delicacies from 8 to 14 May 2017.
Spend quality time and indulge with a fresh selection of greens, Truffle Somen, Bijin Soup and Lobster and Abalone Pot Pie at EDGE on 13 and 14 May. All mothers will receive a stalk of Carnation flower when dining at Edge during dinner on 13 and 14 May 2017 and Sunday Champagne Brunch on 14 May 2017. Mums who dine at Edge during Mother's Day weekend dinner buffet will receive a complimentary glass of Laurent-Perrier Champagne as well.
Prices ranging from $98 for dinner buffet and $208 for Sunday's Champagne Brunch.
Honour the most important woman in your life with an indulgent oriental treat at Hai Tien Lo
(海天楼) with two specially crafted set menus by Executive Chef Lai Tong Ping ( 黎东平 ) to commemorate this special occasion with two seven-course set menus, highlighting traditional and contemporary Cantonese culinary creations such as Braised Classic Whole Abalone and Sea Cucumber, Deep-fried Sea Perch with Fragrant Wine in Fermented Bean Curd Sauce and Stewed Vermicelli with Lobster in Chef's Signature Homemade X.O. Chilli Sauce.All Mums will receive a complimentary longevity bun and during Dim Sum Brunch and each guest will enjoy a complimentary dish of Pan-fried King Prawn with Chef's special sauce.Prices start from $118 per dinner for a Mother's Day Deluxe Set.
For dining reservations and enquiries, please call +65 6826 8240 or email celebrate.sin@panpacific.com
Looking for something extra special? Check out this luxury collection of Mother's Day flowers, featuring exquisite blooms like roses, orchids, and lisianthus. No matter how you choose to say "thank you" this Mother's Day, everything is here.
Mother's Day Lunch at Artemis
For the first time ever, Artemis, helmed by Executive Chef Fernando Arevalo, will be open on a Sunday (14th May), from 11.30am to 2.30pm, and is offering a specially-crafted Mother's Day a-la-carte lunch menu. Artemis invites diners to treat the most special woman in their lives to an elegant, spring indulgence, alongside fun activities for their little loved ones.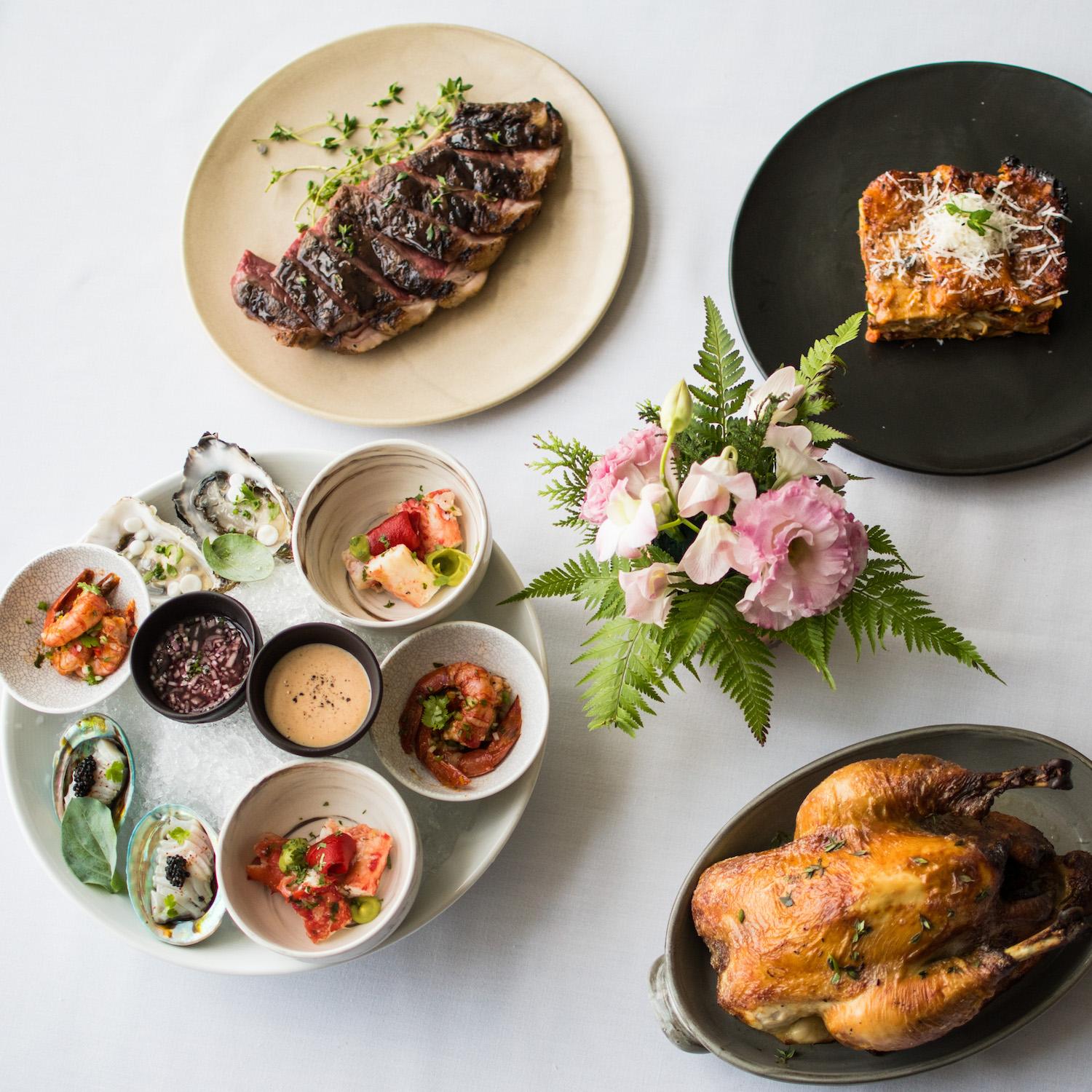 Within Artemis' elegant Spring seasonal menu, Chef Arevalo offers sharing platters perfect for kids and family bonding fun alike. These include Adriana's Lasagna (Prosciutto, Chorizo, Parmesan, Mozzarella, Napoletana Sauce – $52), the Fadi Whole Organic Chicken (Thigh – Chicken Mousse, Heirloom Cauliflower, Saba Marsala Reduction, Prosciutto Chips; Breast – Mashed Potatoes, Grilled Chasselas & Muscat Grapes – $78), and the Australian Bone-In Wagyu Striploin (800 Grams Chargrilled, Sauce Bordelaise – $168).
For more information and/or reservations, please call +65 6635 8677 or email enquiries@artemisgrill.com.sg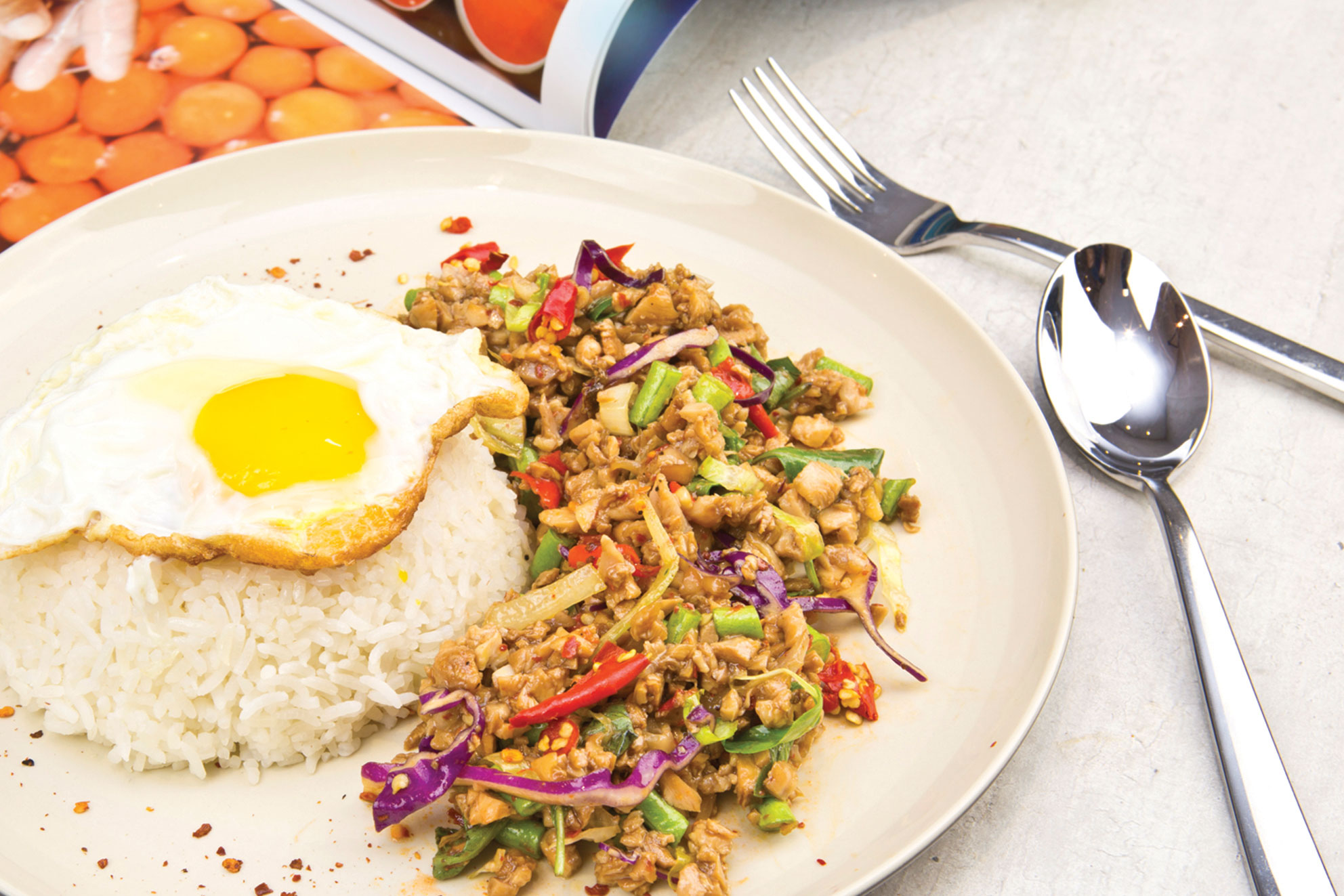 Mother's Day is coming up on 14 May and on this special day dedicated to mothers, Quayside Isle @ Sentosa Cove is pleased to celebrate and thank all moms out there with the following promotions! There's no better way to appreciate your mother by bringing her to a restaurant , by the marina waterfront where she can relax,enjoy the view and have a wonderful meal with her family.
Gin Khao Bistro
From 8 – 14 May 2017, all Moms will get one FREE Main Dish.
T&Cs: Promotion is valid for minimum two pax, inclusive of the mother for dine-in. Limited to one redemption per table. The main dish would either be a rice or noodle dish.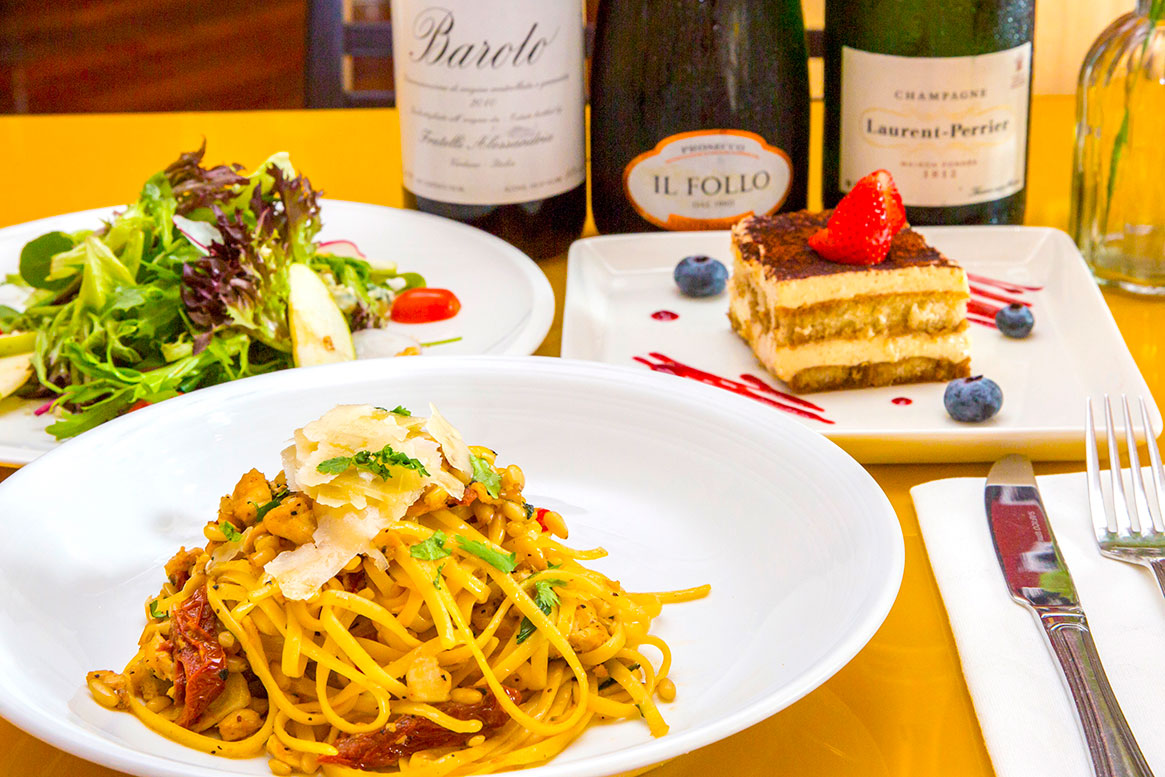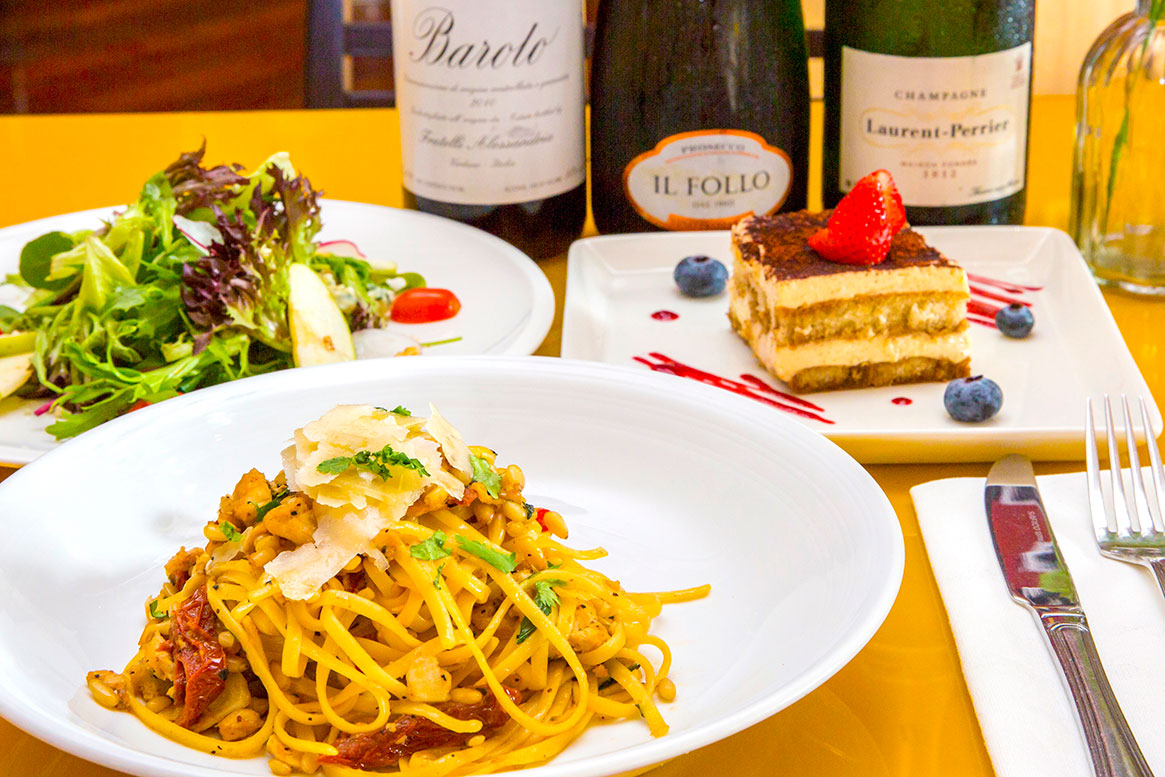 Two Chefs Bar
From 13 – 14 May 2017, Complimentary tiramisu for all mothers with a minimum spend of $100. They can enjoy a glass of prosecco at $10 only!
T&Cs: Only mothers are entitled to the promotion. More details can be found in the poster as attached.
Images: You may download them over here. Credit: Two Chefs Bar at Quayside Isle @ Sentosa Cove.
Pamper the queen in your life with indulgence gourmet treats at Conrad Centennial Singapore this Mother's Day. Be it a sumptuous buffet at Oscar's, cosy high tea at the Lobby Lounge or a family affair of dim sum at Golden Peony, mothers are in for a treat on May 13 and 14, 2017.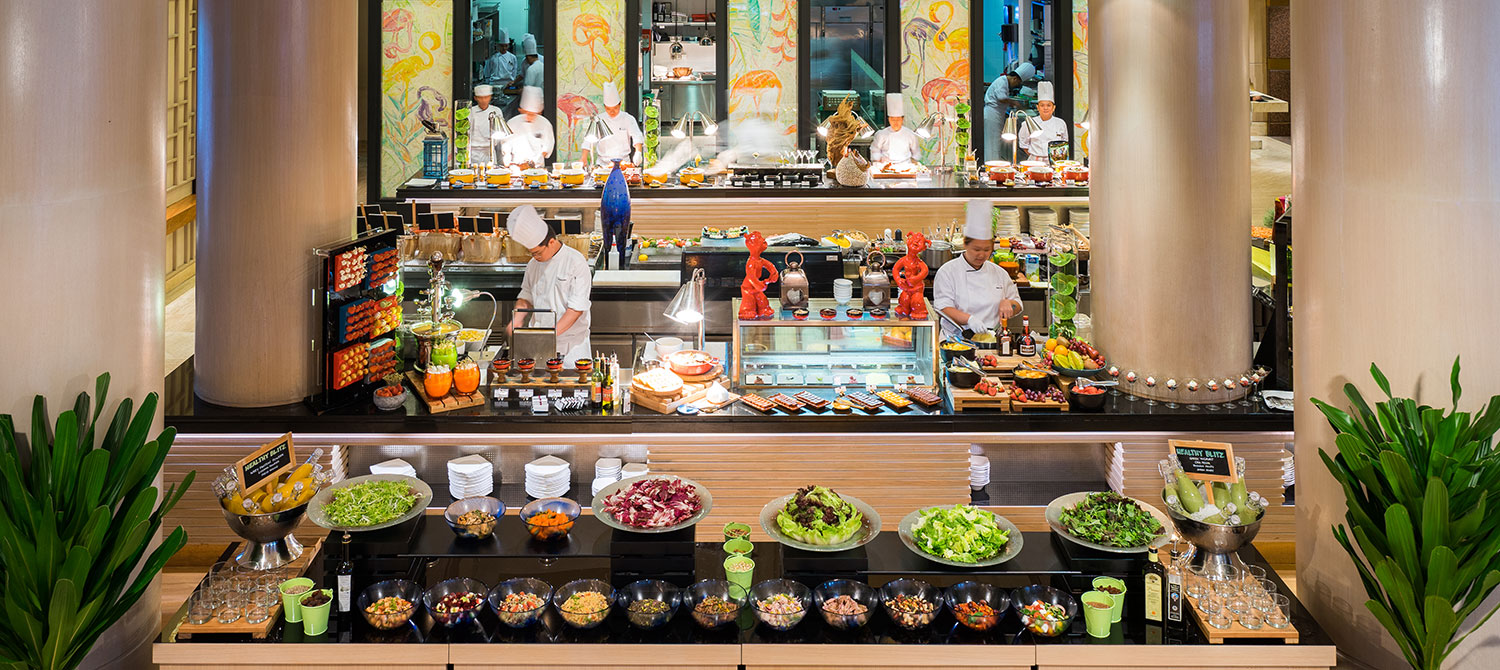 Oscar's Mother's Day Buffet with Dessert House
Highlights of the Saturday Dinner and Sunday Brunch includes an outdoor BBQ station serving lobsters and prime cuts of beef hot-off-the-grill, an Organic egg station where chefs prepare poached organic eggs on English muffins topped with lemon-myrtle salmon, foie gras parcels, pancetta, pulled braised brisket and mullet Bottarga; a 'live' pasta station featuring freshly made pasta with rocket-basil pesto, Sicilian pesto, pork Amatriciana, and Maremmana sauces; and a variety of roasts including Filipino-style roast suckling pig, roast London duck, salmon coubiliac (Russian salmon pie) with lemon cream cognac sauce and more. End off on a sweet note at the Dessert House where guests will be treated to 'live' macaroons-making station featuring Executive Pastry Chef Florent Castagnos' unique local flavour creation of gula Melaka chendol, Gateau Basque, amongst the many other decadent delights.
Dinner on Saturday, May 13, 2017, 6pm to 10pm
Brunch on Sunday, May 14, 2017, 12.30pm to 3.30pm
Oscar's
Conrad Centennial Singapore
Prices from $98++ for Dinner on Saturday, May 13, 2017 and $128++ for Brunch on Sunday, May 14, 2017
For reservations, visit www.connoisseur.sg/mothers-day-buffet-at-oscars
Lobby Lounge Mother's Day High Tea with Dessert House
Over at the cosy Lobby Lounge, Mothers are treated to a weekend of High Tea highlights include freshly sliced San Daniele ham; an array of cheese selection; seafood on ice including oyster, prawns, and mussels; Chimichurri crusted leg of lamb at the carving station; and an assortment of local delights such as kueh pie tee, steamed dim sum, and wok-fried cereal prawns. In addition, guests to the High Tea will also have access to the Dessert House featuring live macaroons-making station featuring Executive Pastry Chef Florent Castagnos' unique local flavour creation of gula Melaka Chendol, Gateau Basque, amongst the many other decadent delights.
Saturday, 13 May, 2017 & Sunday, 14 May, 2017
First seating – 2pm to 4pm
Second seating – 430pm to 6.30pm
Lobby Lounge
Conrad Centennial Singapore
Prices from $52++ with free-flow of iced-tea, Ronnefeldt tea and coffee
For reservations, visit www.connoisseur.sg/mothers-day-high-tea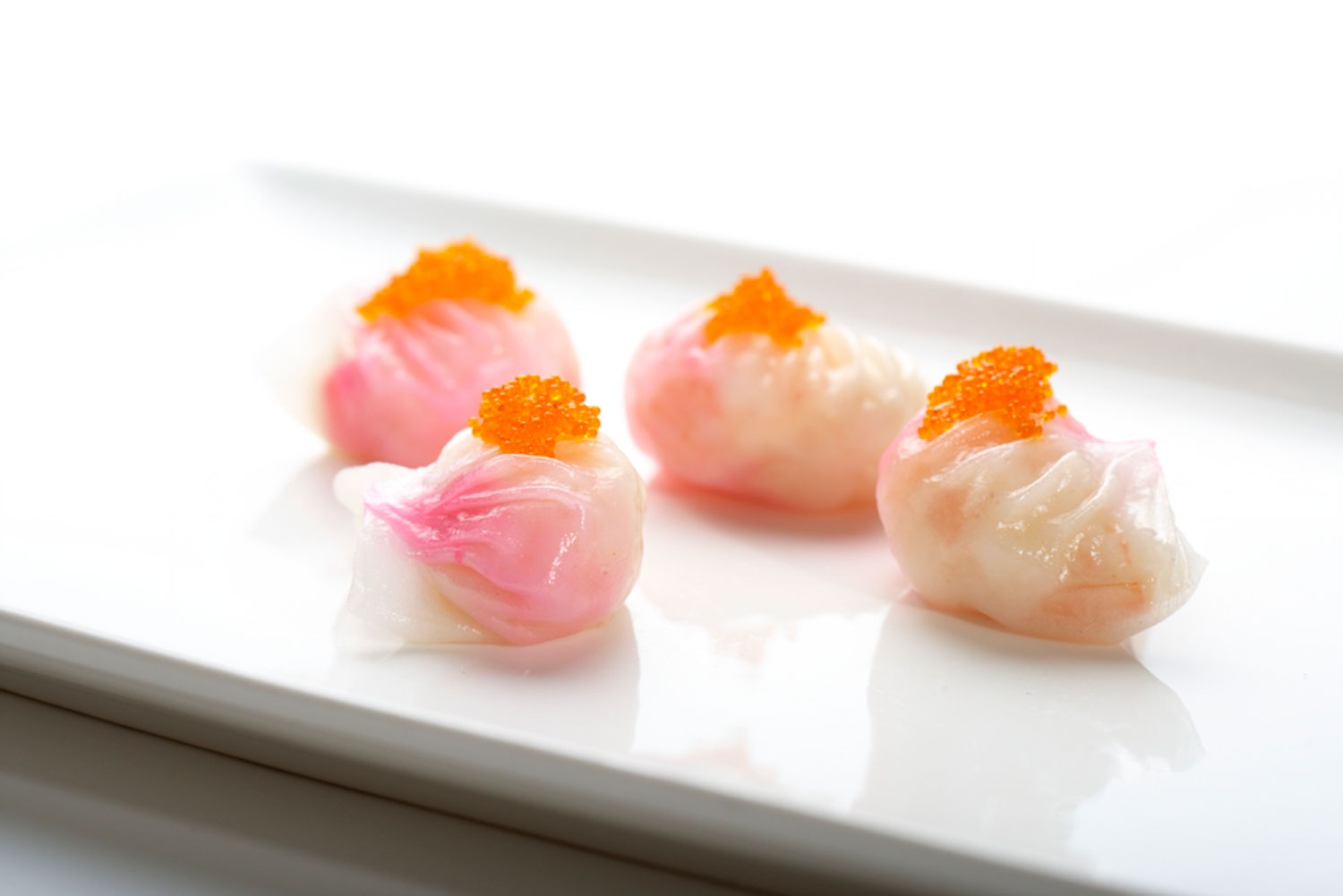 Golden Peony Mother's Day Dim Sum Experience
Renowned for impeccable contemporary Cantonese cuisine, treat mom to a refined dim sum lunch at Golden Peony this Mother's Day. On top a selection of handcrafted delicate dim sum such as steamed chicken siew mai topped with fish roe, baked bo luo bao, crispy sea perch with avocado roll or pan-fried homemade carrot cake; double-boiled soups, speciality items such as braised 'dong po' pork belly or sautéed beef cubes with black pepper sauce; guests will also be treated to free-flow of Cantonese roast meats such as London duck, suckling pig, char siew and crispy pork. This is indeed a treat for the whole family.
Saturday, 13 May, 2017 and Sunday, 14 May, 2017
First seating – from 11am
Second seating – from 1pm
(1.5 hours per seating)
Golden Peony
Conrad Centennial Singapore
Prices: $98++ for adults and $49++ for child 6 to 12 years old.
For reservations, visit www.connoisseur.sg/mothers-day-dim-sum
Mother's Day Treats at One Raffles Place
One Raffles Place shopping mall celebrates Mother's Day with "To Mum With Love", featuring an abundance of gifts, treats and services for mum this May! From delightful flowers and pampering massages to pretty apparel and sweet treats, One Raffles Place is a one-stop destination to give mummies the love they deserve.
Foodie Mums
Enjoy one free main dish at Gin Khao which serve thai-licious cuisine, or enjoy a cup of Gong Cha drinks with complimentary herbal or pudding jelly topping. Lastly, end your meal with the Blueberry Surprise created by TheJellyHearts and receive free heart-shaped spoons with every purchase.
Fashionista Mums
Dazzle with chic earrings from Angel Republic worth $59.90 with any purchase of $100 spent, or surprise your mum with a charming exclusive jewelry box from Pandora (Free with any purchase of $300)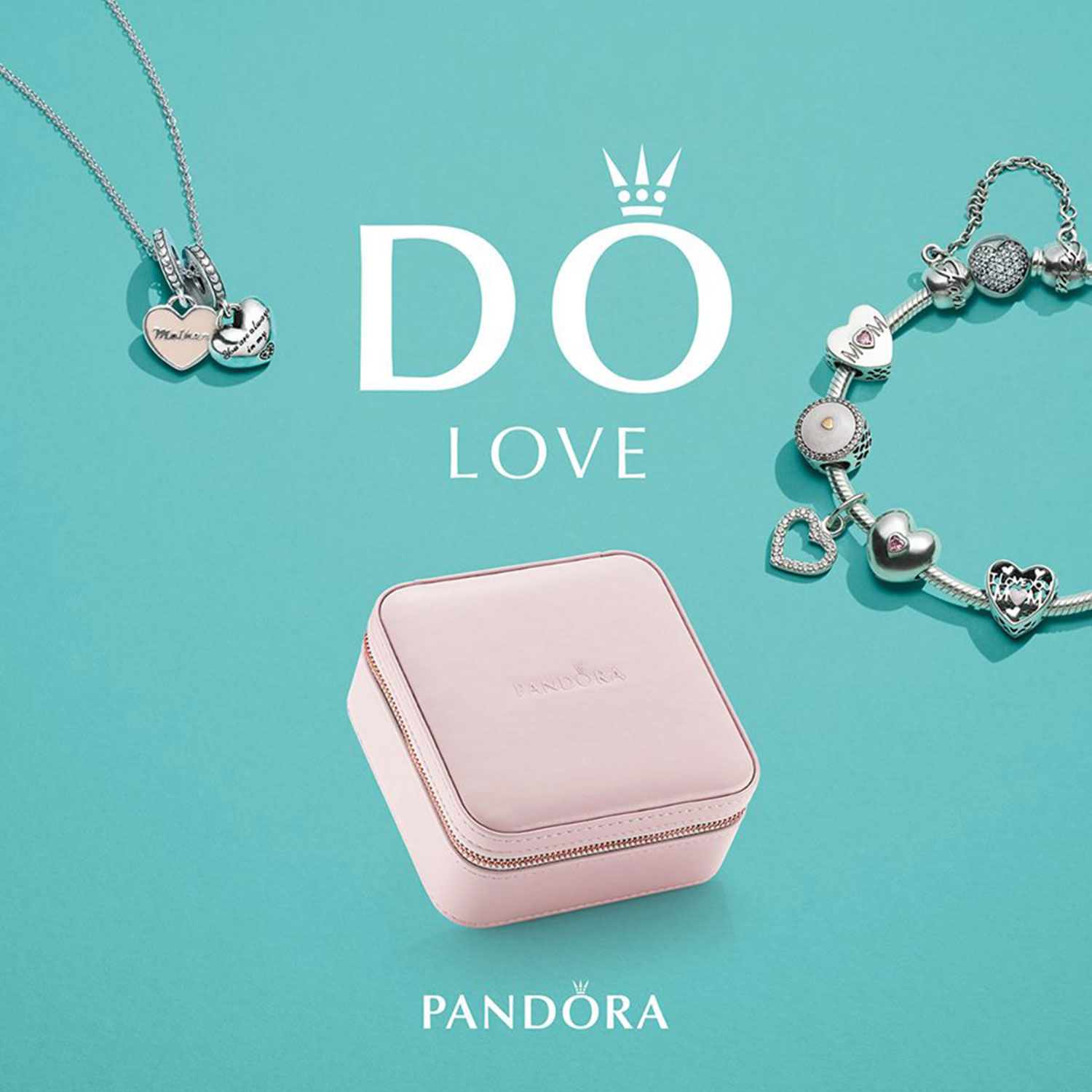 Beauty Queen Mums
Pamper your mum with a relaxing, comfortable massage session at Amber Beila from $48 and receive a free skin care travel kit or eye treatment package too! For mums who are often carrying their children and babies for hours each day, a consultation and adjustment at Chiropractic First SG is definitely the right gift for her, at only $75 (U.P $175)
Bouquet of Love
Receive a complimentary six-stalk bouquet (U.P $50) for mum from Blissfulthots on a giveaway conducted on their Facebook page.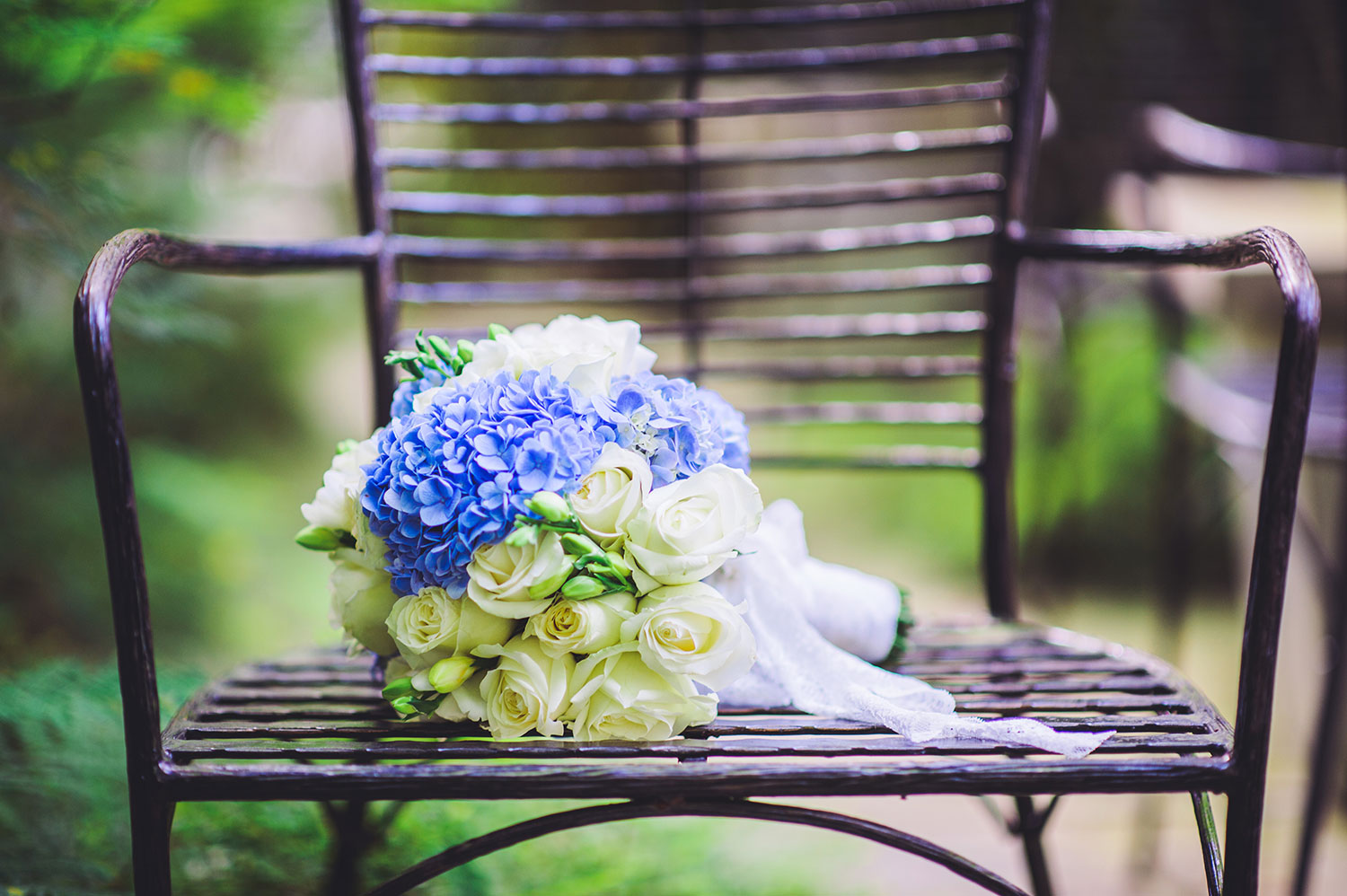 One Raffles Place Shopping Mall