Singapore – Mama you know I love you and while celebrating Mother's day is a yearly celebration, appreciation should be a daily affair. We found the Festa Della Mamma Prosecco Brunch at The Cliff to be a perfect little getaway to a Bali like experience for that special lady in your life for mother's day.
We could not say no to free-flowing prosecco or top up $88++ for free-flowing champagne (hey why not!?) Here are the highlights of the stellar Italian dishes exclusively curated by Chef Jeremy Barragan. Remember to come with an empty stomach because it will be a capacity battle between the alcohol and food for space.
Seafood
Mermaid Oysters with Caviar Lime Mignonette – The super fresh Oysters were plump and went really well with the acid from the lime Mignonette. The icy Platte opener with the champagne went perfectly.
Charred Baby Squid & Pickled Chilli Butter – Crispy delightful and creamy all in on one. The squid was tender and well seasoned
Antipasti
Asparagus Alla Veneta – A very well balanced dish with nutty asparagus, salty high-quality salty Prosciutto Ham with a creamy egg to bring it all together. Perfect brunch food!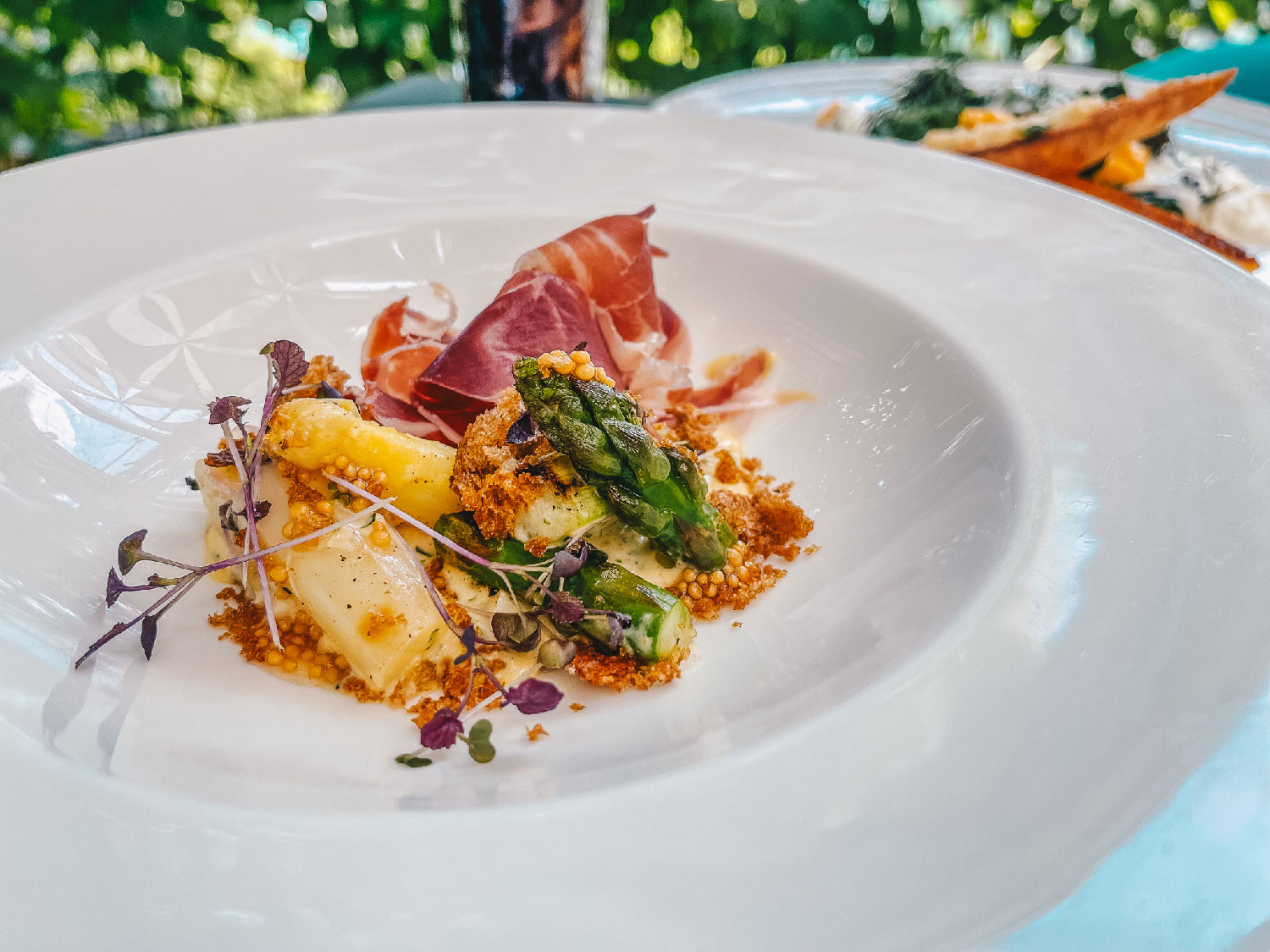 The Soft Scrambled egg & Caviar – Another brunch favourite of ours, at first glance we were a little taken aback by the amount drill, wondering if the herb would overpower however it was bright and brought a good balance to the thick and heavy creme fraiche sauce and the high-quality caviar. My advice is to taste everything slowly, the complementary elements on the plate made good sense altogether.
Secondi
Hanger Steak Crostone – The hanger steak, rich and full with a hearty, beefy flavour, similar to that of a ribeye, but without the price tag. Compliments to the chef on making it really moist, juicy and well seasoned.
Branzino Al Cartoccio – A whole baked fish with Mixed Mushrooms, English Peas & Herb butter. First of all the fish was cooked perfectly. Each bite was moist, clean and the herb butter sauce was not overpowering. The second most surprising thing is that the chef has almost totally deboned the midsection of the fish. We were really appreciative that we did not have to pick out small bones.
Contorni
Spring Panzanella- Spring Vegetables, Mozzarella di bufala, cucumber, sunflower seeds, torn croutons & Buttermilk-herb dressing
Carciofi Alla Guida – The fried artichoke was a little too salty for our liking but it went alright with the fish which had a more neutral taste.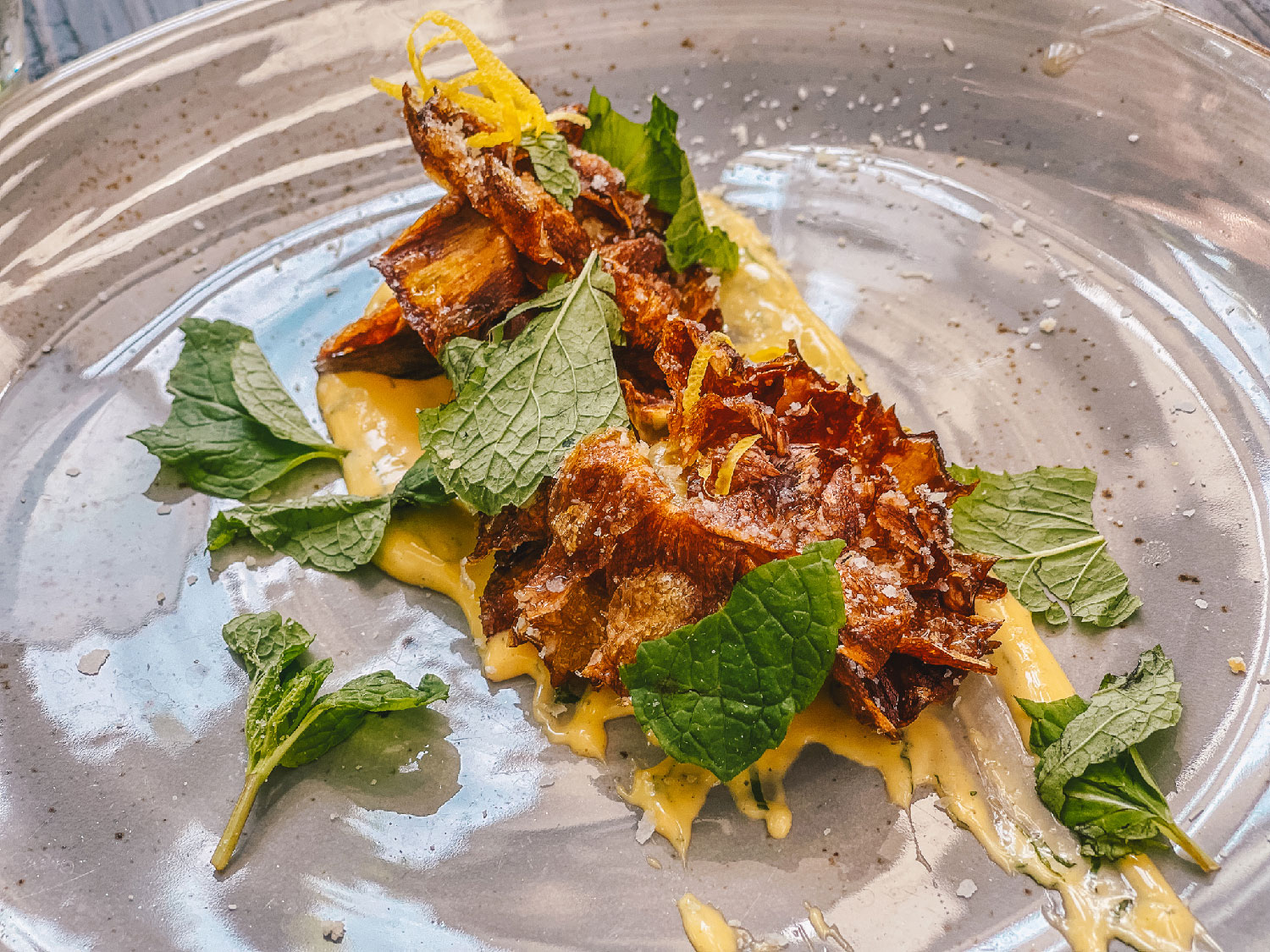 Desert
Passion Fruit and Raspberry mousse, Grand Marnier macerated raspberry
Pro Tip! – In collaboration with ONLY Aesthetics https://onlyaesthetics.sg/, Sofitel Sentosa encourages every Mom to let loose and pamper themselves with a little self-care. The first 10 reservations per brunch will receive a complimentary ONLYSKIN Apothecary Series worth $200. Come in your best Bad Moms outfit and stand a chance to win a complimentary ONLISCULPT treatment worth $1000 from ONLY Group. Don't fret if you did not win anything, all Mothers will receive an exclusive discount to the ONLY Aesthetics https://onlyaesthetics.sg/ many treatments. A little self-love goes a long way, and we know that Moms definitely deserve it!
Alternatively, make reservations at Kwee zeen for the Mamma Mia! Mega Brunch Buffet, every reservation will receive two (2) tickets to the private unveiling of Infiniti Jewels flagship store – located in the heart of Orchard Road, Paragon; as well as a $50 Sofitel SPA voucher and a limited collector's edition catalogue. Each Mother will also take home a pair of crystal champagne flutes worth $300. A multi-sensory exhibition with cocktails & gems awaits with an opportunity to learn the fine art of gem appreciation in separate sessions safely conducted by the specialised team at Infiniti Jewels. Talk about good value!
Offer
Location
Date
Price
Mamma Mia Mega Brunch
Kwee Zeen
Sunday | 09 May 2021 from 12pm onwards
$158++ per adult | $80++ per child

Top up options available. $88++ for free-flowing champagne | $108++ for free-flowing rose

Mother dines free with every family of four (4)

Festa Della Mamma Saturday Prosecco Brunch
The Cliff
Alternate Saturdays in May (1, 15 and 29 May 2021) | 12pm to 2.30pm
Early Bird discount: Book two (2) weeks in advance
$120+ + per diner inclusive of free-flowing prosecco (U.P. S133+ +)
$85++ per diner inclusive of a complimentary boozy drink for Mom
Top up $48++ for free-flow prosecco, wine, beer (2 hours)
Daily High Tea
LeBar
Daily in April | 1 pm to Spm
$68+ + for two with free-flowing Nespresso Coffee OR TWG Tea
Top up options available. $24++ for two glasses of Rose | $88++ for a bottle of champagne
Retreat to Sanctuary Spa Edition
Sofitel
Applicable for stays in May
From 5488++ per night for two
Inclusive of 1-hour Massage, Breakfast and Signature Dinner for two
2 Bukit Manis Rd, Sentosa, 099891
https://www.sofitel-singapore-sentosa.com/