Collect all 12 of these finger puppet collectibles with Golden Village's Toy Story 4 exclusive combo!
Golden Village is stepping up their game with exclusive collectibles' and this time, it would be for Toy Story 4 that'd be in cinemas from June 20 onwards!
There are three combos and each combo comes with regular drink, 1 finger puppet and large popcorn, nachos or hotdog respectively. It is available at all GV cinemas from 13 June onwards and retails at $13.50 and $14.50 respectively ($1 off for members)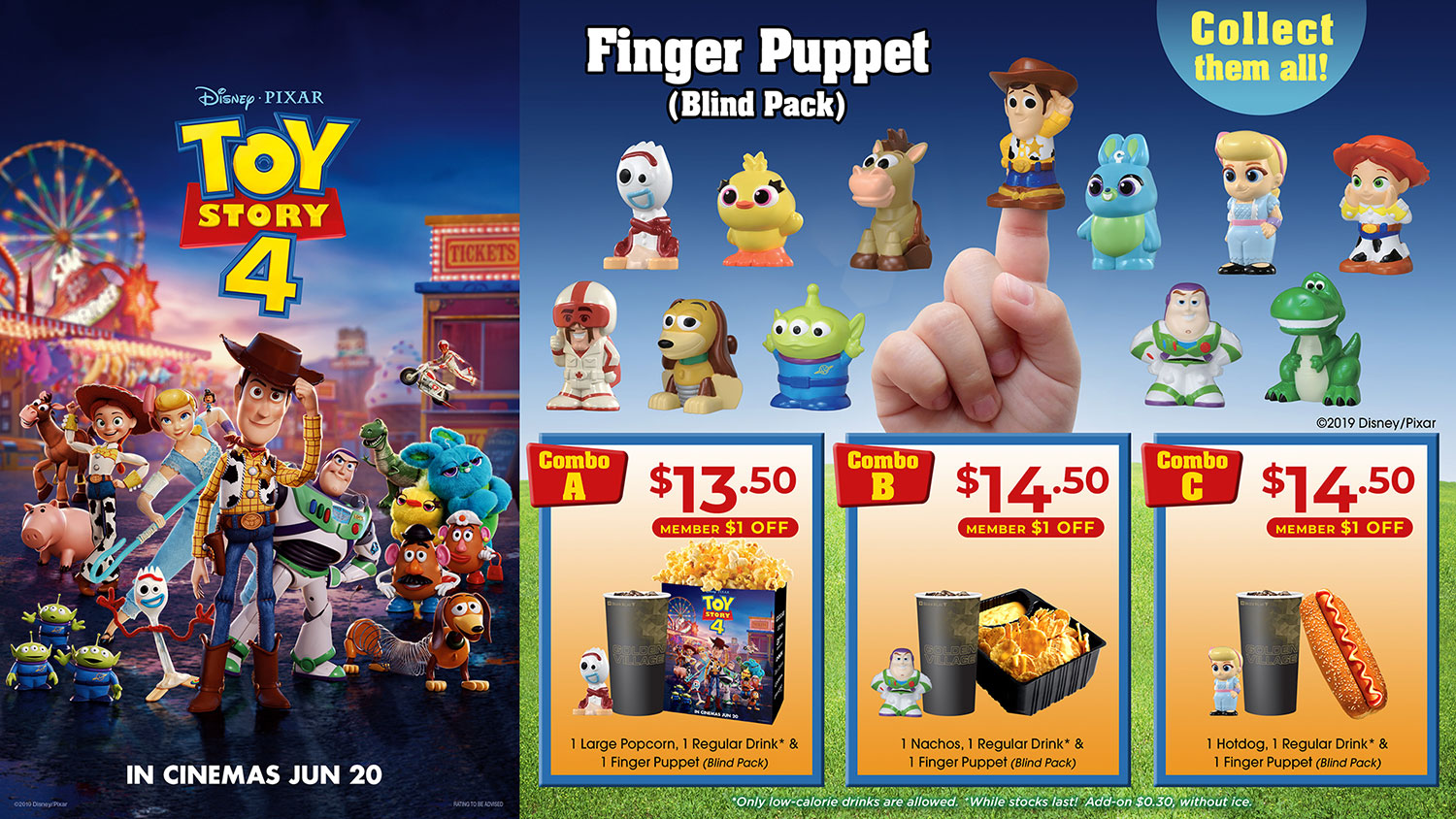 Also not forgetting to swing by the Children's Festival featuring Disney & Pixar's Toy Story 4 at Gardens by the Bay before or after the movie!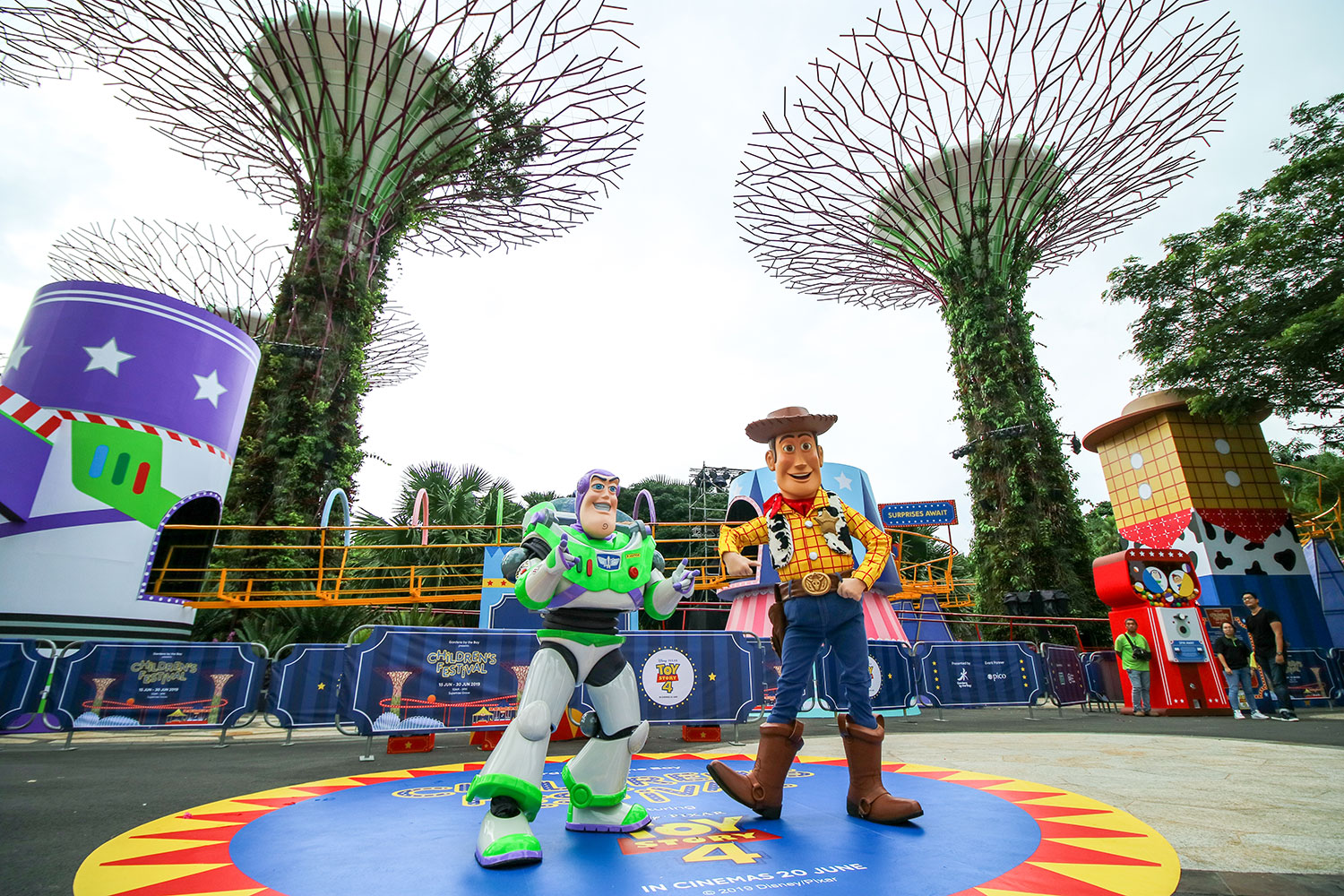 Toy Story 4 opens in cinema on 20 June 2019.