Since our last visit to Club Meatball, a new management team and chef have taken the helm. Heading the kitchen is Chef Mei 28, born and bred in the east coast of New York city, of Vietnamese and Malaysian descent. She moved to Singapore a year ago, lured by her dream of working in Asia. Her specialty is in Pan-Asian cuisine and she hopes to serve "food that makes people happy".
We got to try some of her happy dishes and we were belly happy with some of the results.
Beer Bites
We started with Ginger Pork Ball Lettuce Cups ($14++) the starter was a good introduction to what was to come. The pork balls had a good Asian flavor of familiar ginger and spices.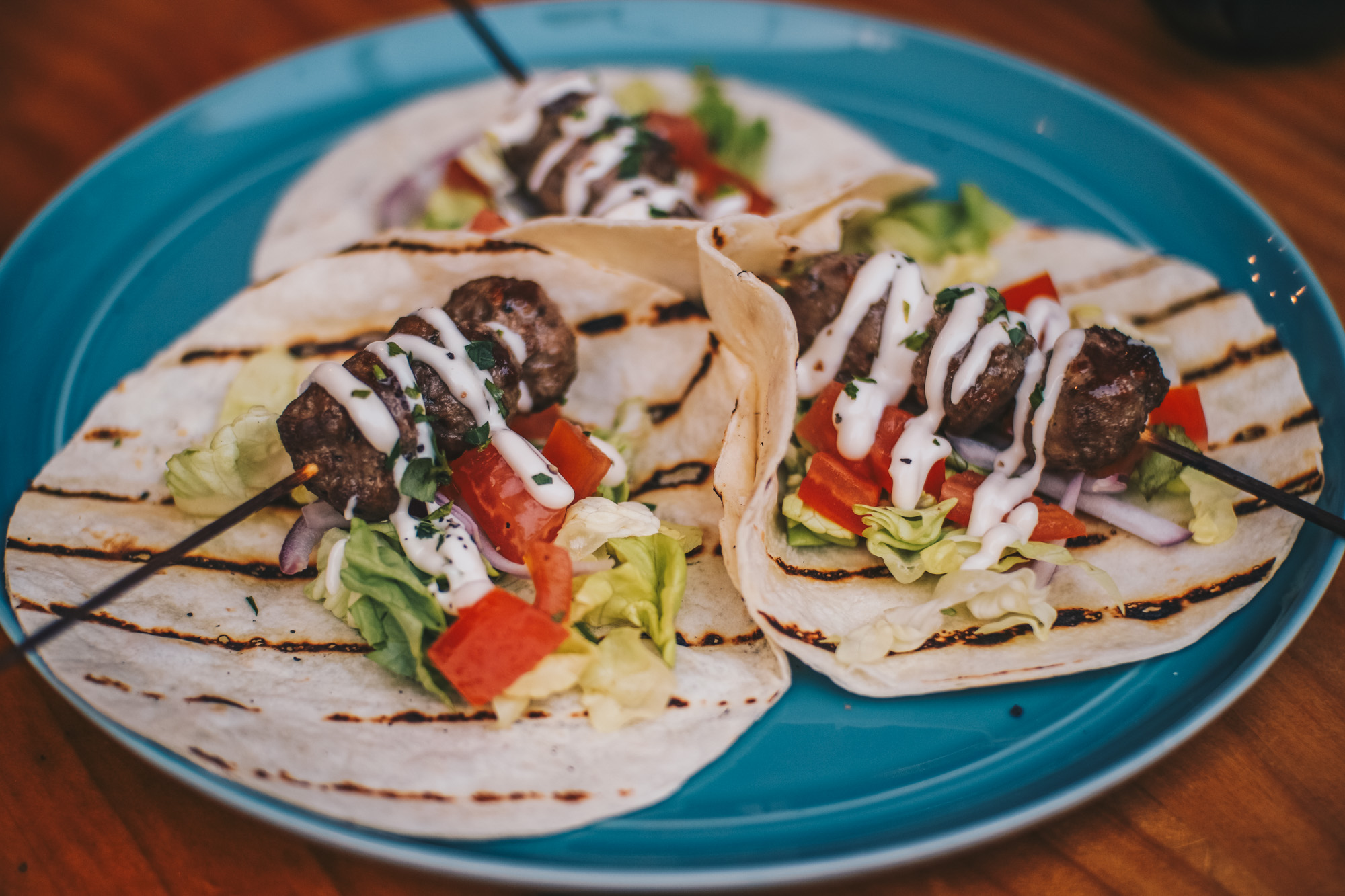 The Greek Warp($13.5++) are also good choices for sharing with the well-seasoned lamb. However, we felt that the portions of meat were a little small.
We continued with a Cup of Chili($10++), a house made American chilly filled with beef, beans and hearty tomato. The classic dish was well executed and was really satisfying. You might want to pair the chili with the Mac and Cheese balls($12++) which we felt looked visually appetizing however lacked in the cheese and flavor department.
The Club Meatball Pizza ($22++) was a really well-executed pizza. The salami, ham, beef and bacon were all on point. The tomato sauce was rich and tangy, we thought that there were a few kinds of cheese but the mozzarella proved to be more than sufficient. I usually don't like BBQ sauce on pizza but the sauce here wasn't too sweet.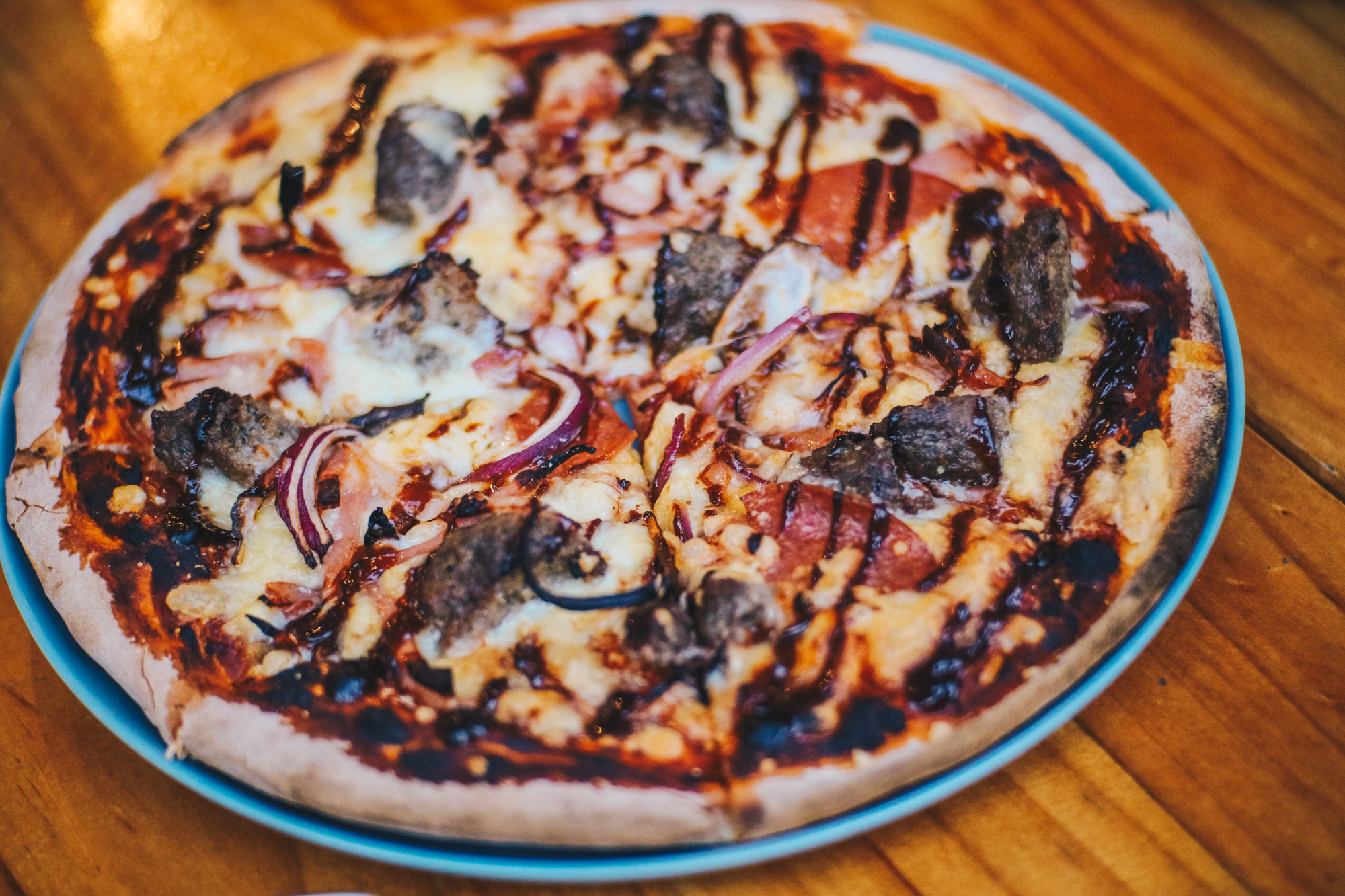 Mains
The to-die-for Shepherd's Pie ($18++) is made with mini lamb balls, cheesy mash, carrots and peas. The mash was fluffy and balanced in flavor with the burst of flavour from the mini lamb balls which is a good change from the usual minced beef. This is definitely One of our favorites of the night.
Beer Braised Beef Short Ribs($28) were slow-cooked in Miguel dark lager which gave it a deep layer of flavour. The moist and fall off the bone beef was cooked to perfection and you can taste the care devoted to the dish. I personally would have liked some vegetables and less mash to go with the dish.
The baller platter -Garlic Thyme Chicken($30++) was a plate of 12 balls with mash, you can choose different sauce such as the garlic alio, tomato, pesto, creamy mushroom or the red wine onion gravy. We were initially worried that the chicken balls would turn out dry but we were pleasantly surprised!  The chicken was packed full for flavor and was really moist and tender. We could not help but go for a few more helpings. Other options of meat just in case you want to change it up includes classic beef, ginger pork, cumin spiced lamb, panko-crusted fish and tofu.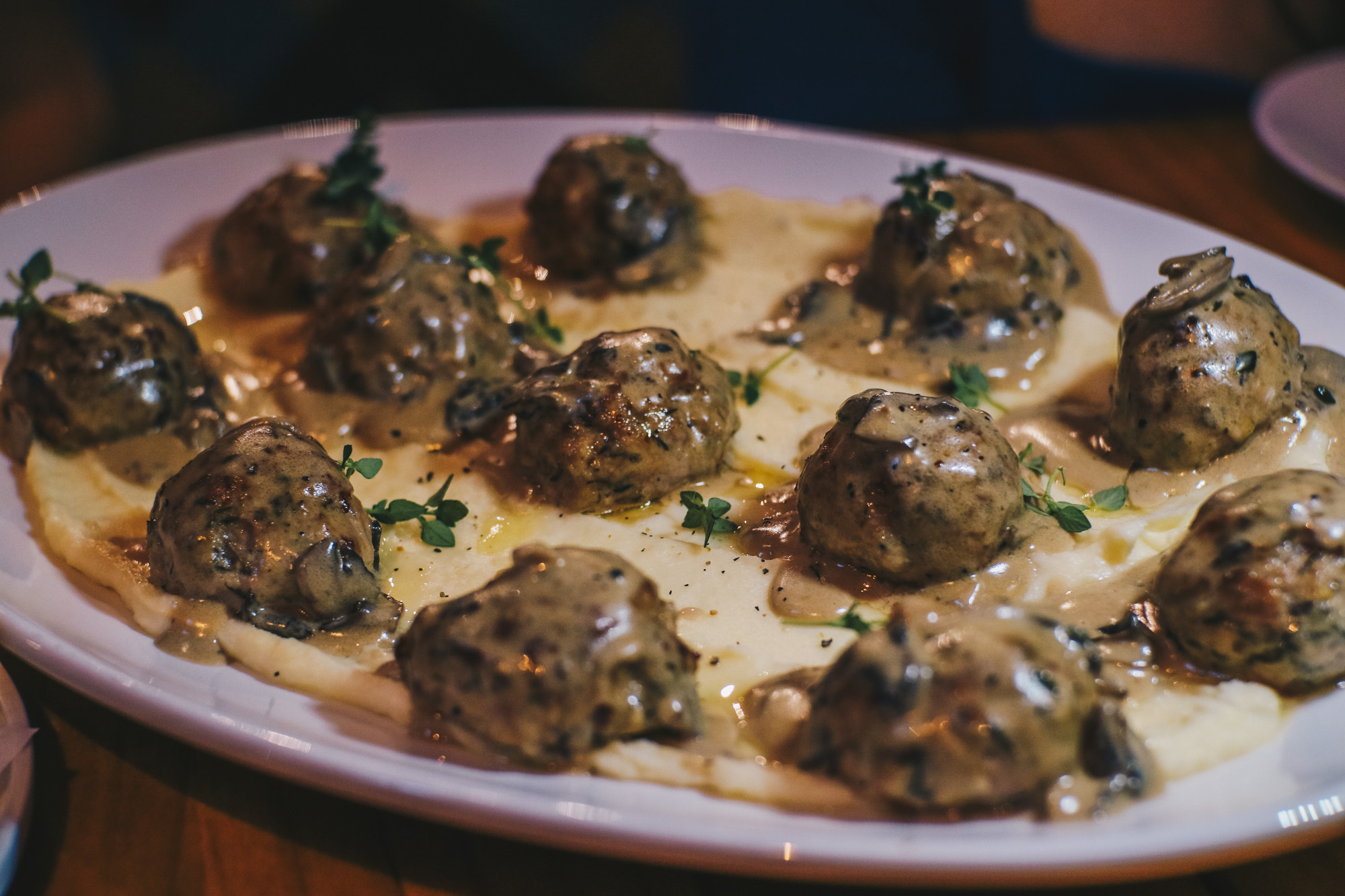 Great drink deals at Club Meatballs are hard to beat and a mainstay at Club Meatballs. The wine cellar at Club Meatballs is an intimate space perfect for cozy catch-ups or small corporate meetings. With wall to wall bottles of wine ranging from $29 – $259, there is a wine to suit every occasion. On Wednesday ladies night, 1 for 1 refreshing Aperol Spritz go down easy at $15. Additionally, groups of 4 ladies enjoy a complimentary bottle of champagne to help kickstart their evening. Throughout the week, jugs of Pimms and Aperol go for $45, perfect especially for a slow Sunday brunch tipple. Happy Hour on weekdays are from noon to 2pm and 4 to 8pm and Friday all night from 4pm. Bottled beers start from $9++ and buckets from $40++.
Overall, Club Meatballs is an innovative hospitality venture combining co-working space with hospitality experiences. Comfort foods are on point and worth a visit if you are looking for a place for drinks and a hearty meal.
Club Meatballs
20 Cross Street
#01-05/06 China Court
Singapore 048422
Tel: +65 6222 8660
Opening hours:
Mondays to Fridays: 8am to midnight
Weekends: 10am to 10pm
www.clubmeatballs.com
www.facebook.com/clubmeatballssg
This was an invited tasting, though all opinions expressed are our own.