Discover the decadence, grandeur and romance of an authentic, vintage circus when Base Entertainment Asia brings CIRCUS 1903 – The Golden Age of Circus to The Mastercard Theatre at Marina Bay Sands in April this year!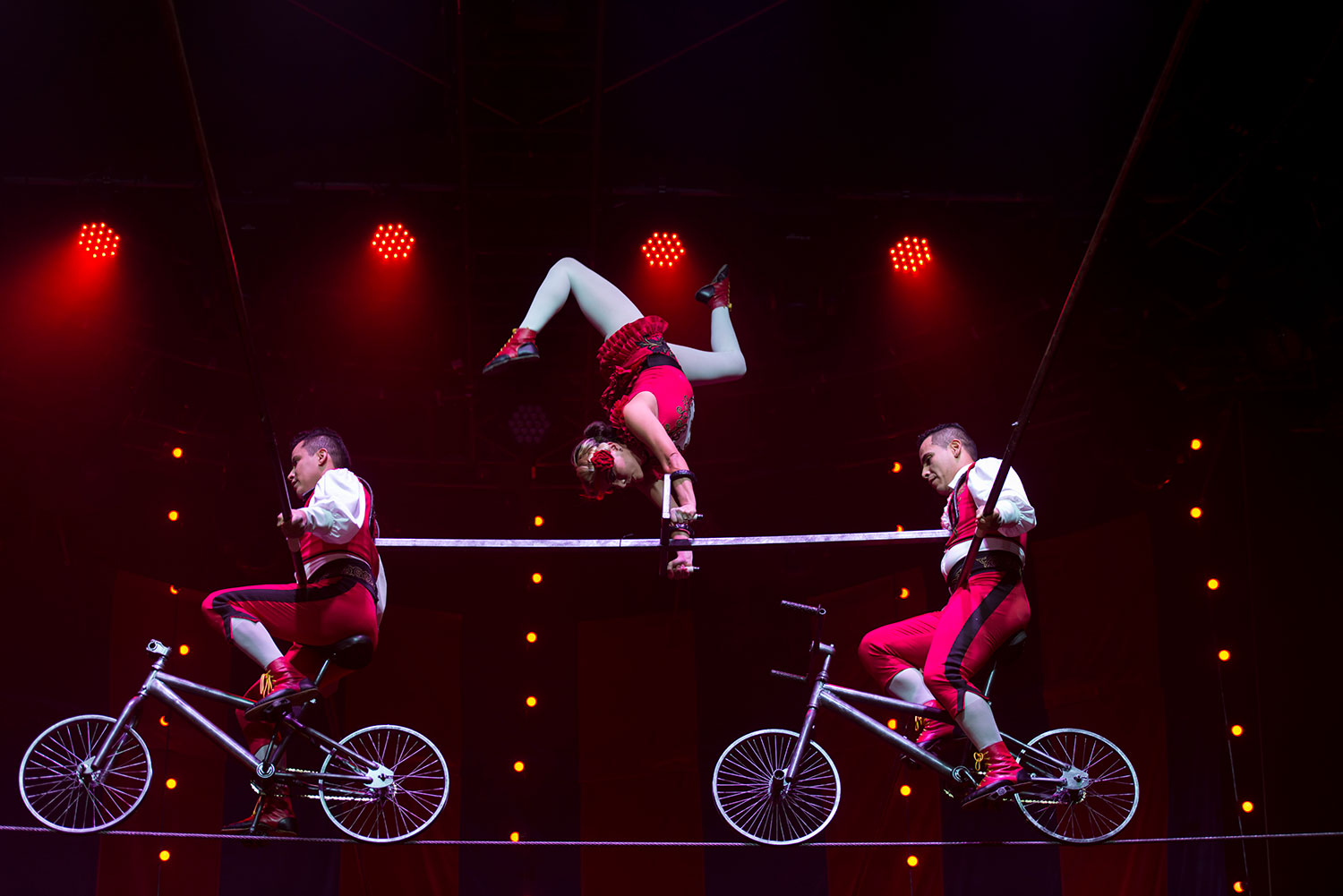 Exquisitely crafted by the producers of the biggest selling magic show in the world, The Illusionists, and award-winning puppeteers of War Horse, CIRCUS 1903 will transport audiences to the bygone era when circus was immersed in death-defying high-wire acts, bicycle wheel of death, knife-throwers and more. While the acts contain all the thrills and daredevil entertainment one would expect from a circus, CIRCUS 1903 offers an exciting new twist.
To recreate the grand days of the circus that will keep the audience on the edge of their seats, scenic artist Todd Ivins has designed an extraordinary and decadent circus tent. Act 1 is set in front of the circus with trucks, props and rigging. Whilst Act 2 features the tent, flagpoles and rigging being raised into the roof of the theatre.
From flagpoles and rigging being raised into the roof of the theatre, exotic elephants, contortionists, acrobats, stilt-walkers and to other circus folk performing circus acts from history, CIRCUS 1903 is a unique and captivating circus extravaganza that is perfect for audiences of all ages.
The Golden Age of Circus – CIRCUS 1903
From 18 April 2018
Mastercard Theatre at Marina Bay Sands
Tickets from $65 and is available on www.MarinaBaySands.com/ticketing or www.sistic.com.sg