SINGAPORE – Visitors to Gardens by the Bay's first floral display of the year can look forward to seeing a myriad of vibrant dahlias from Europe as part of the Gardens' annual Chinese New Year floral display Dahlia Dreams (大丽花之梦) in Flower Dome. Dahlia Dreams from now until Feb 26.
Dahlia Dreams will feature close to 40 dahlia varieties from Europe, nurtured to bloom from tubers by the Gardens' horticulturists, throughout the duration of the floral display, including large, dinnerplate dahlias of up to 25cm in diameter.
These will be displayed alongside other popular Chinese New Year blooms such as azaleas, celosias, chrysanthemums, cymbidiums, guzmanias, marigolds, mandarin oranges, oncidiums, peach blossoms, and pussy willows.
With 百兔 (băi tù) or a hundred rabbits being a homonym of 白兔 (bái tù) or white rabbit, various incarnations of 100 bunnies – including cute figurines, rabbit-shaped lanterns and a 1.5m artistic sculpture made of driftwood – also frolic among the more than 2,000 colourful flowering plants to usher in the Year of the Rabbit.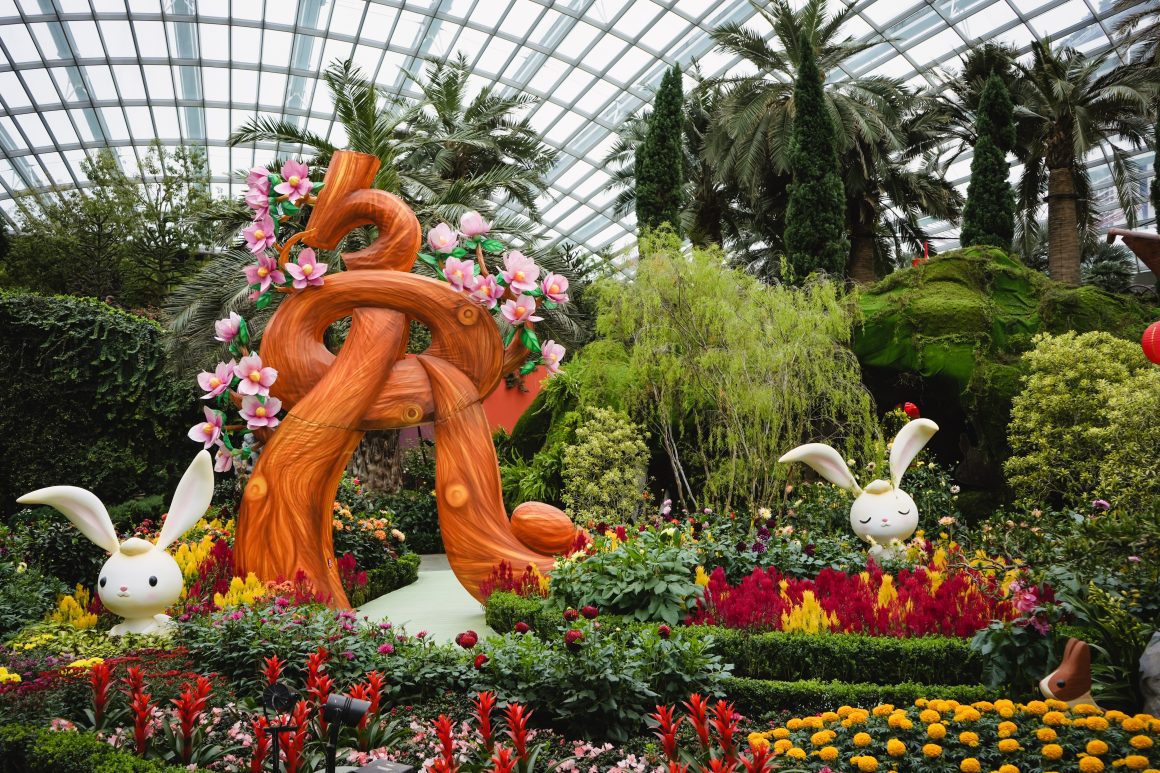 The centrepiece of the floral display is a 6m tall River Hongbao lantern set of a majestic magnolia tree in the shape of the word 兔, or rabbit in Chinese. Part of a scene that re-imagines the Chinese idiom 狡兔三窟, which translates to the wily rabbit has three burrows, Gardens by the Bay's horticulturists are leveraging on this idiom to convey how it takes creativity and innovation to overcome challenges and succeed, to create a better tomorrow.
An interpretation of the renowned Aesop's fable The Hare and the Tortoise also plays out across various scenes in the floral display and in the spirit of togetherness, the two animals work together to win the race. Well-known aspects of Chinese culture, including paper-cutting, lion dance, Chinese New Year goodies and spring couplets, are also integrated throughout the floral display.
In addition to Dahlia Dreams, there will be a special Spring Blossoms (春暖花开) edition of the Garden Rhapsody light and sound show at Supertree Grove, where the lights of the Supertrees dance to well-loved Chinese New Year tunes from Jan 20 to Jan 29 at 7.45pm and 8.45pm. Visitors can also look forward to a new series of Chinese New Year-themed Get Crafty! workshops in Flower Dome, featuring card painting and keychain making.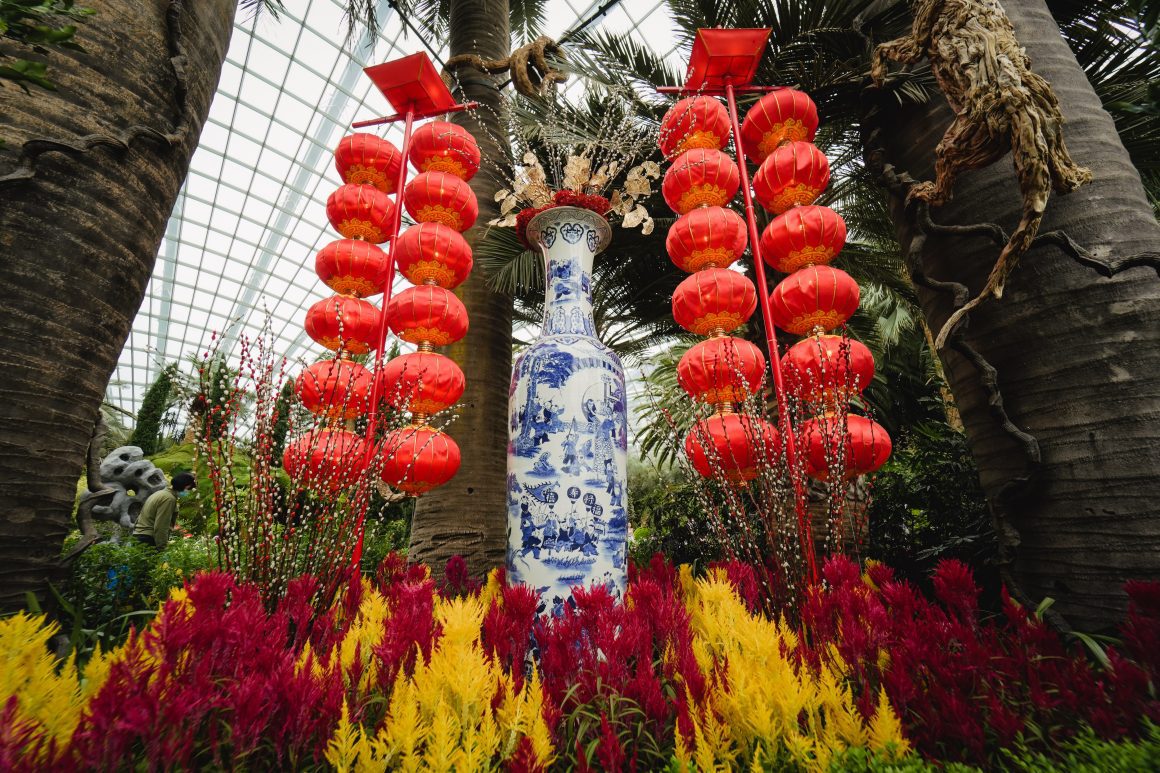 River Hongbao 2023 will also be returning to Gardens by the Bay from Jan 20 to Jan 28. As part of the celebrations, visitors can look forward to 30 giant lantern sets spread out across Supertree Grove and The Meadow, alongside amusement rides, carnival games and nightly performances. Visitors to River Hongbao 2023 can also look forward to the well-loved River Hongbao Food Street, which will be returning for the first time since the pandemic.
Dahlia Dreams
Now till 26 Feb 2023
9:00am – 9:00pm
Flower Dome, Gardens by the Bay
www.gardensbythebay.com.sg/dahlia