If your mission is to impress then Caffé B is the place to visit. Since our last visit to Caffé B, the talented resident mixologist Michael has concocted three new cocktails in a delightful marriage of yesteryear and the modern era.
Caffé B is fast establishing itself as one of the most eclectic watering spots in Singapore. Armed with good food and an ambiance to match. Let's take a look at the new offerings
The Vintage Negroni($22++)
An Italian classic, the Caffé B team have perfected the blend of three simple, yet complex measures of Gin, Vermouth and Campari. A fusion of home-made sours, truly delicious and addictive, makes this one concoction not to be missed. The most interesting element for us was the bittersweet taste mix that is not common in cocktails. Be warned that this cocktail is potent and not for those who cannot hold their liquor well.
The Craftman's 1823 Pimm's Cup($38++)
Caffé B interpretation of the iconic gin cocktail is just as delicious as it is potent. With the notes of fragrant herbs, gin-based liqueur and dry gin as the base. The cocktail features a mixer made from English cucumber, fresh strawberries, juicy orange and refreshing mint. The cocktail reminded us of a flower arrangement in a bottle and is visually very attractive.
Classic Margarita($25++)
Margarita is a staple at most cocktail places, Caffé B's edition comes with oak barrel aged Los Azulejos Tequila, Anejo as the base tequila, a lavish stream of Bartender Series spiced Gin and a dash of artisanal Mancino Ross Amaranto Vermouth and Orange & Grapes Bitters
We also got to try out some of the new bar bits dishes such as the Cured Fresh Salmo On Crackers($12++) the cured salmon was bright and fresh with the salted lemon caramelized onion mousse. The buckwheat crackles were crispy and provided good texture to compliment the salmon. Another good choice would be the King crab Corquett($12++) the creamy interior of the corquett had a good amount of the fresh king crab.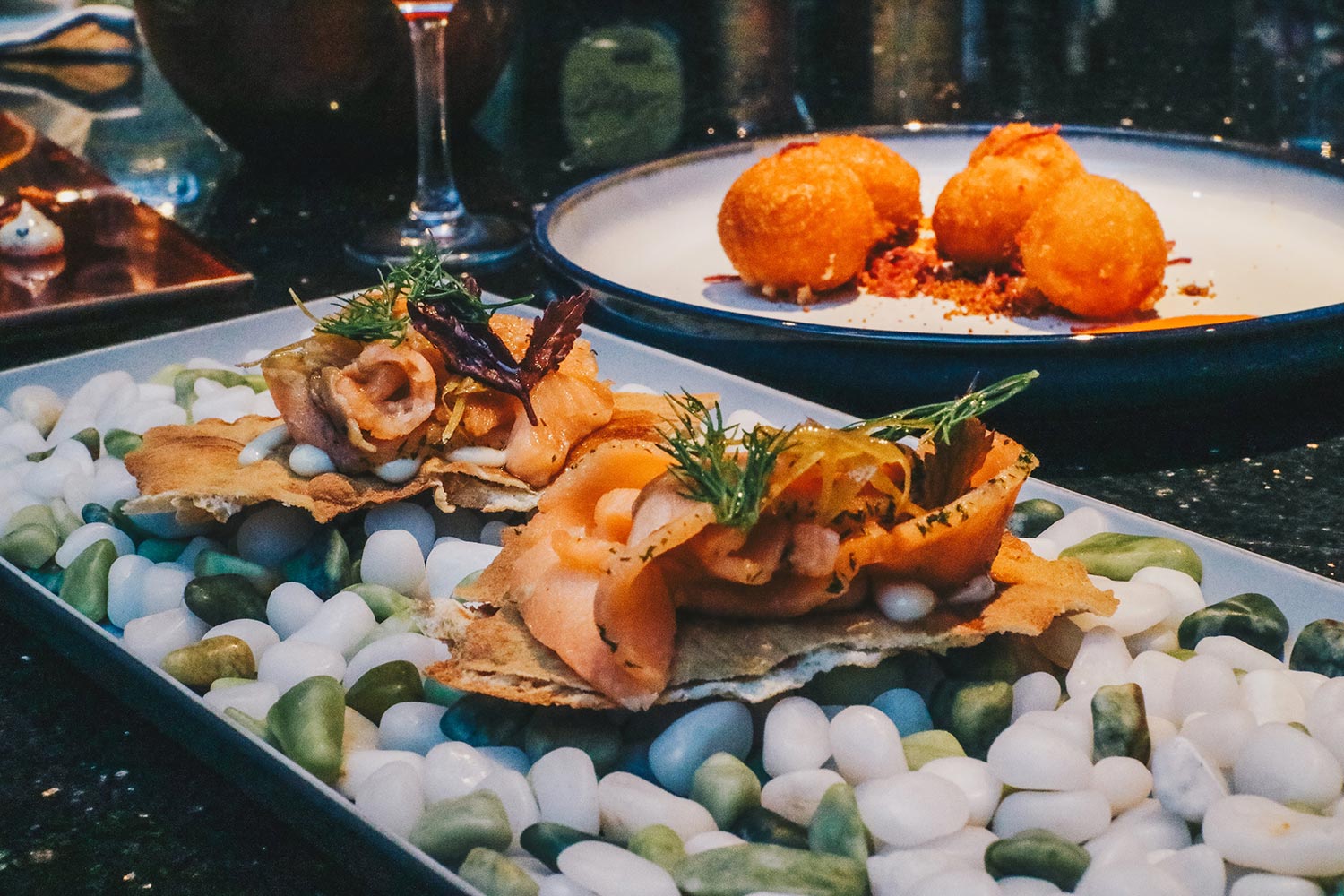 The Beef Tenderloin Maxim($15++) was extremely tender, I suspect from the escargot butter. The beef had good flavor. We would also recommend the fluffy Truffle fries($9++) with the crispy exterior.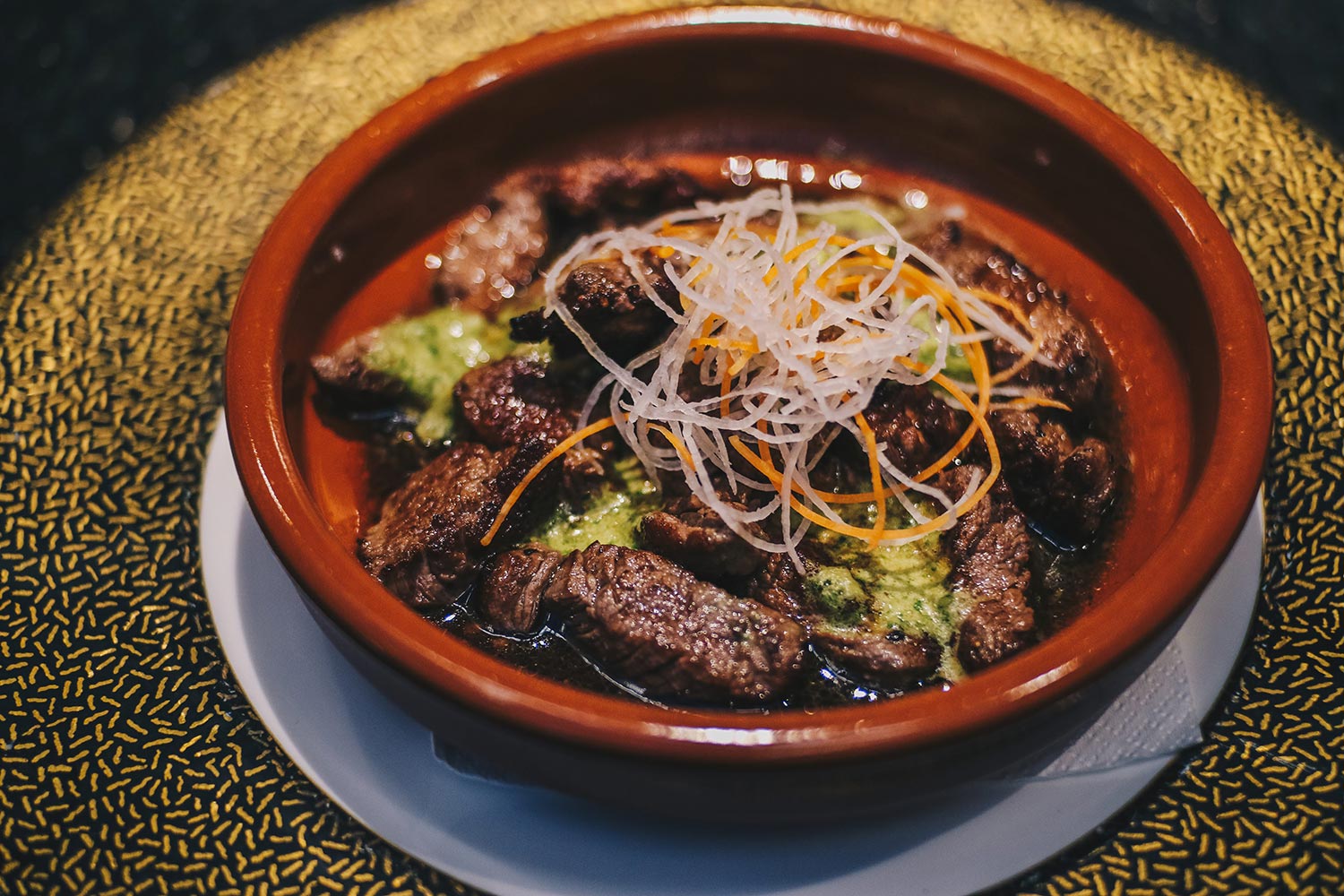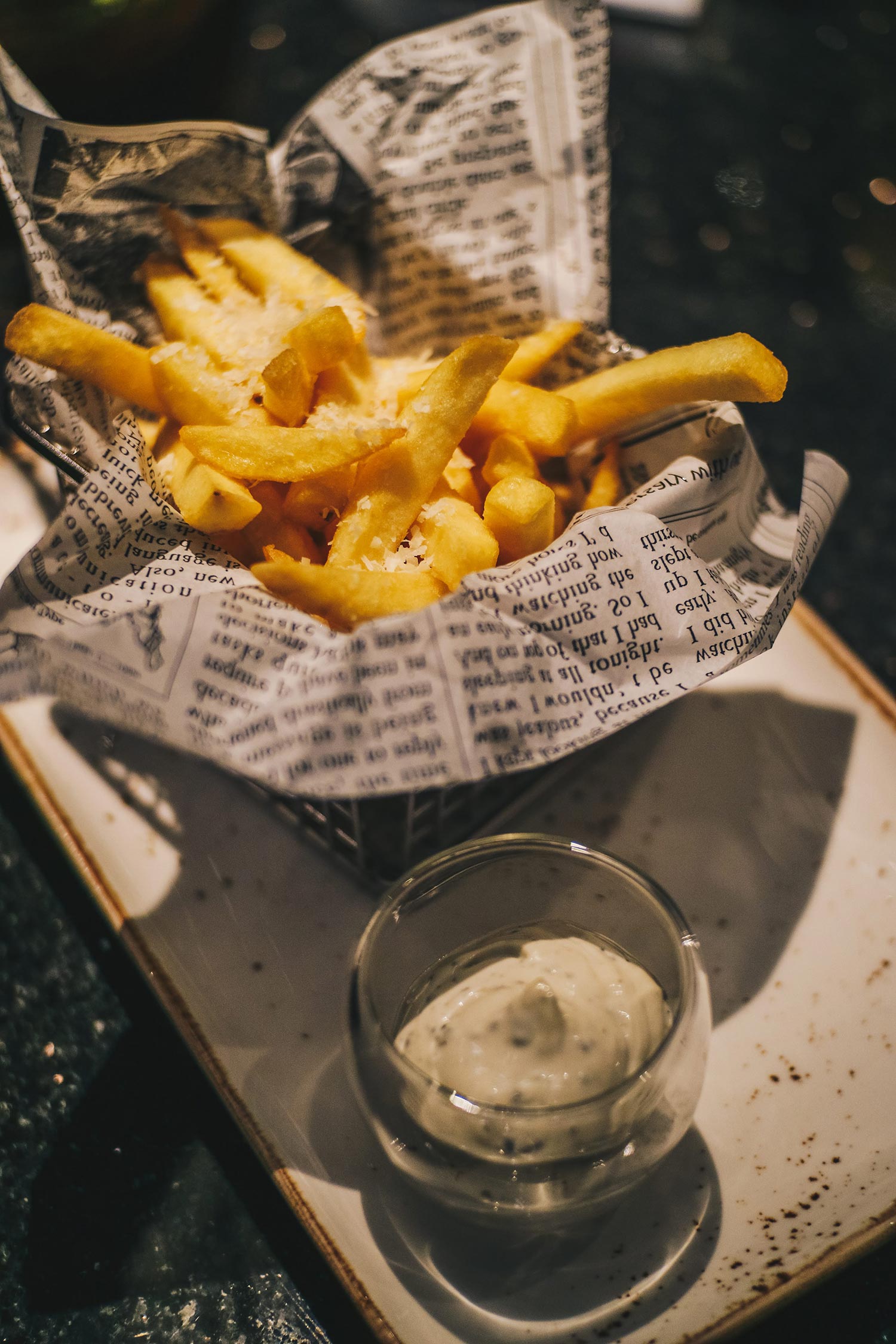 Caffé B
64 Club St, Singapore 069438
Monday to Saturday:
2:00pm – 12:00am
Sunday: Closed
Tel: +65 8218 7751
Email: michael@caffeb.com.sg
This was an invited tasting, though all opinions expressed are our own.