Have you ever heard of King's Bread? The King's bread tradition dates back to 300 years ago and is synonymous with the festive seasons. Taking on a Southern French recipe in revealing a dexterous creation, and the use of fine ingredients with great mastery, the ambrosial King's Bread is handmade to perfection and dressed with a crown.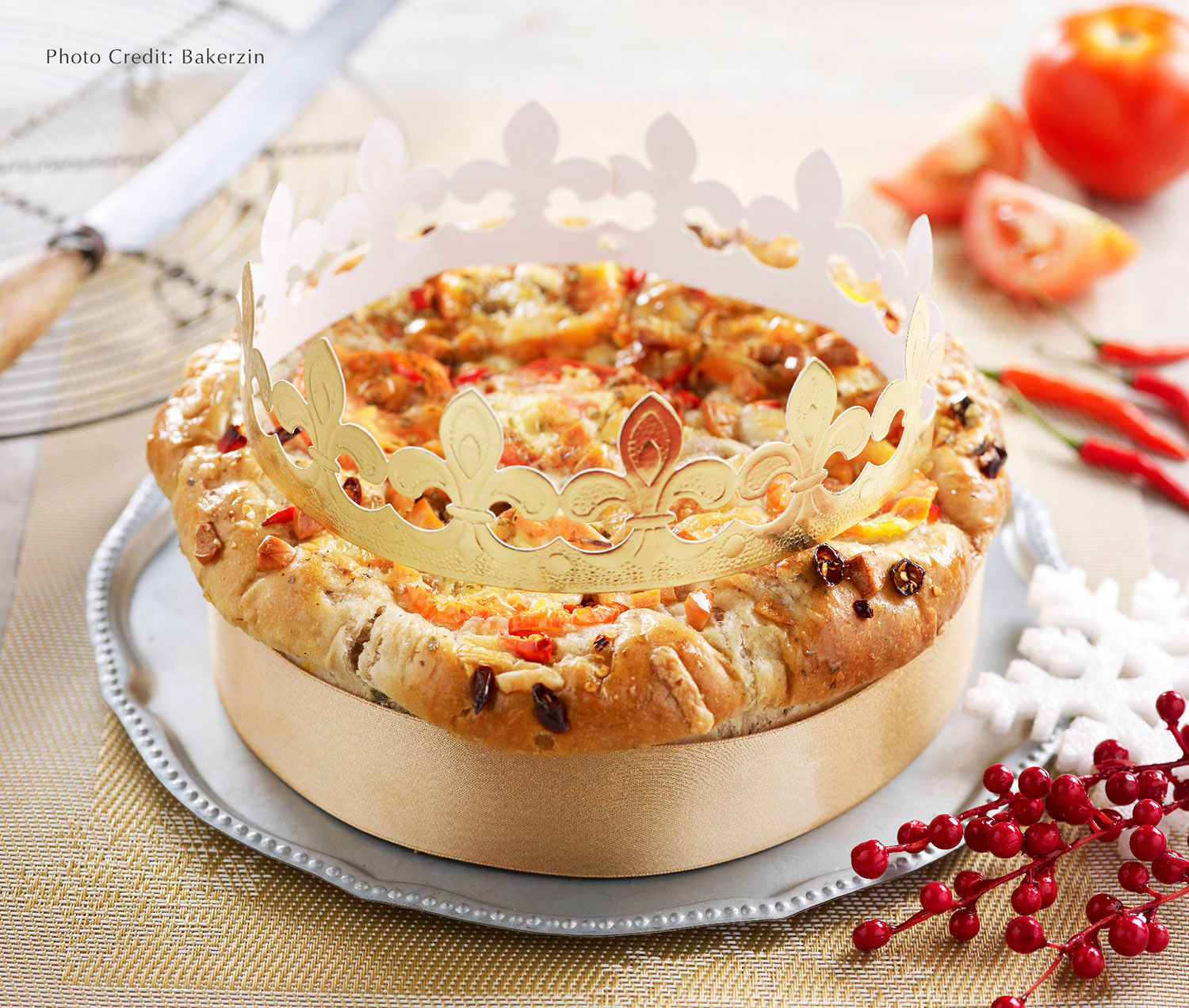 Well known for its artisan bread and desserts, Bakerzin has launched its own Asian remix of the King's Bread this festive season! We got to try the Savoury King's Bread Sausage and Cheese (Chilli Spice), a healthy blend of ancient grains with a soft smooth texture, glistened with tomatoes, chicken sausages, cheddar cheese cubes and chilli padi. The spiciness from the chilli padi caught us by surprise. It's not only fluffy and flavourful, it's addictive too! The whole King's Bread was completely wiped out in a few minutes.
No Christmas is perfect without this classic! Baked in curated temperature to flawlessness, the fresh ingredients used in this bread is a heavenly combination that even the King can't resist! Filled with crunchy golden nuggets of walnuts making each bite taken through the soft fluffy bread makes you wonder if this bread was baked in heaven. Best paired with a warm cup of Latte for optimum taste.
Everyone can be a king for the day with two flavours of King's Bread to choose from; Savoury King's Bread Sausage and Cheese (Chilli Spice) or Sweet King's Bread with Crunchy Nuts.
There are also other festive takeaways from Bakerzin not to be missed!
For the Sweet Tooth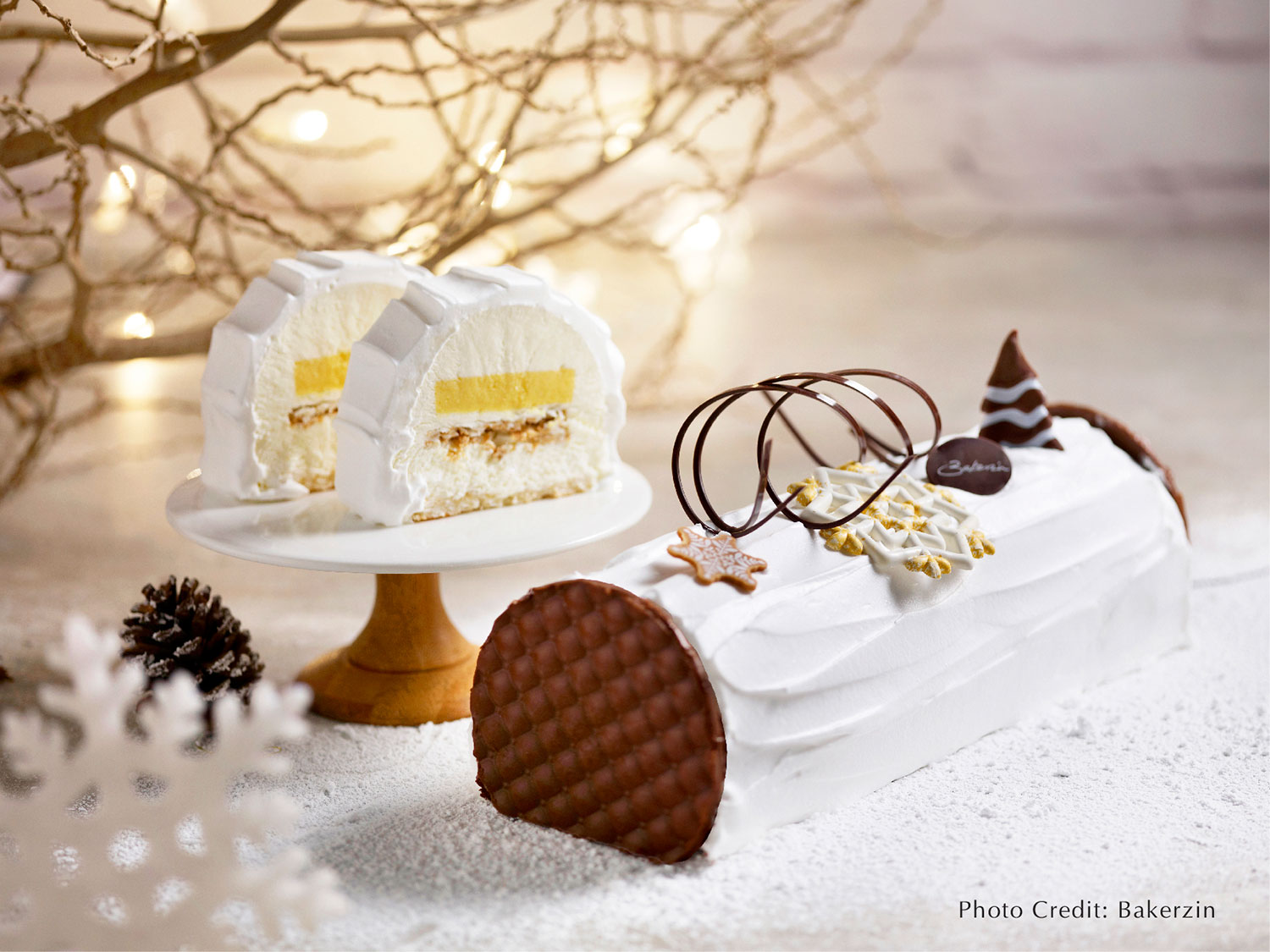 The Coconut Passion Yule Log, encased with a generous amount of desiccated coconut bits, and tangy sweet passion cream that will bring you to cloud nine in an instant. Each element is distinct yet it melts harmoniously in your mouth.
For the Chocolate Lovers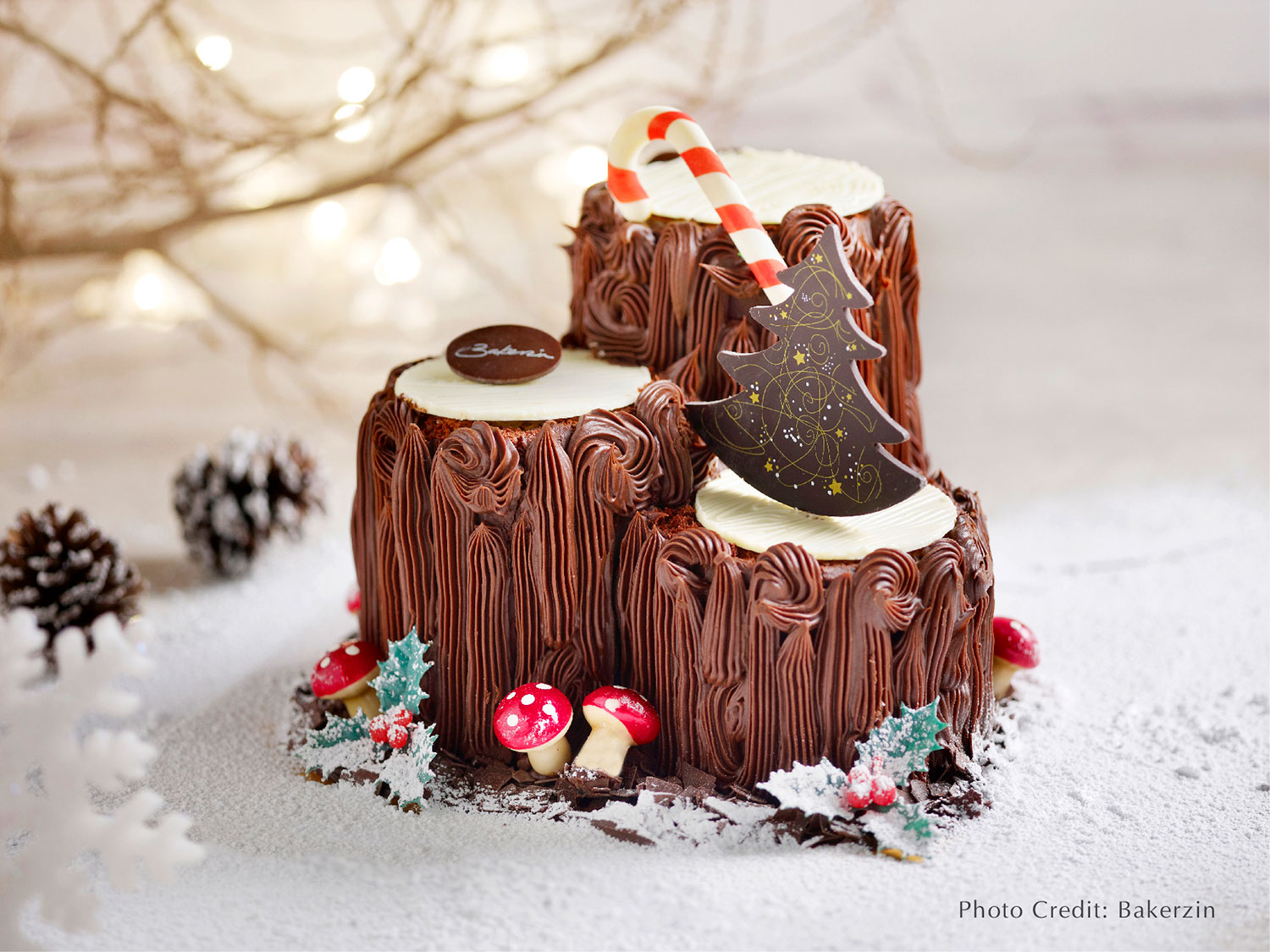 Couldn't decide which logcake flavours to pick? The Triplette Chocolat Cake Log is the best option for you as this is the ultimate pure chocolate treat with three classic flavours that will blow your mind; decadent chocolate, pure cream cheese, and caramel!
For the Little Ones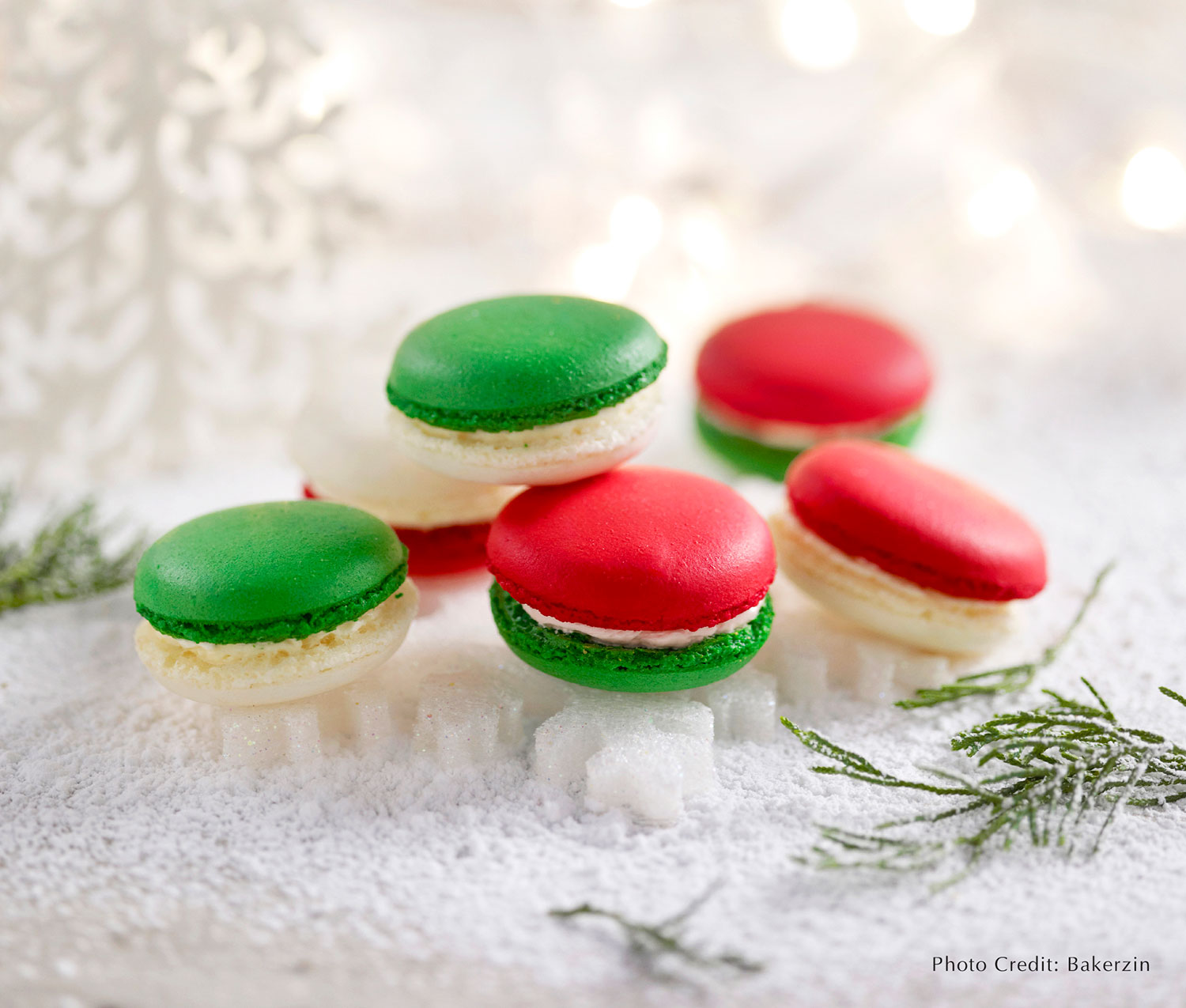 Having won the 'Best Macarons in Singapore' in 2014, Bakerzin brings back what it does best, Festive Macarons, this year! With Christmasy flavours from Lemon, Chocolate Cinnamon to Salted Caramel, these cute and colourful ones will delight anyone! Comes in three festive flavours, no Christmas feast is complete without these "Santa Buttons", your definite jewels in the crown this year!
For the Meat Lover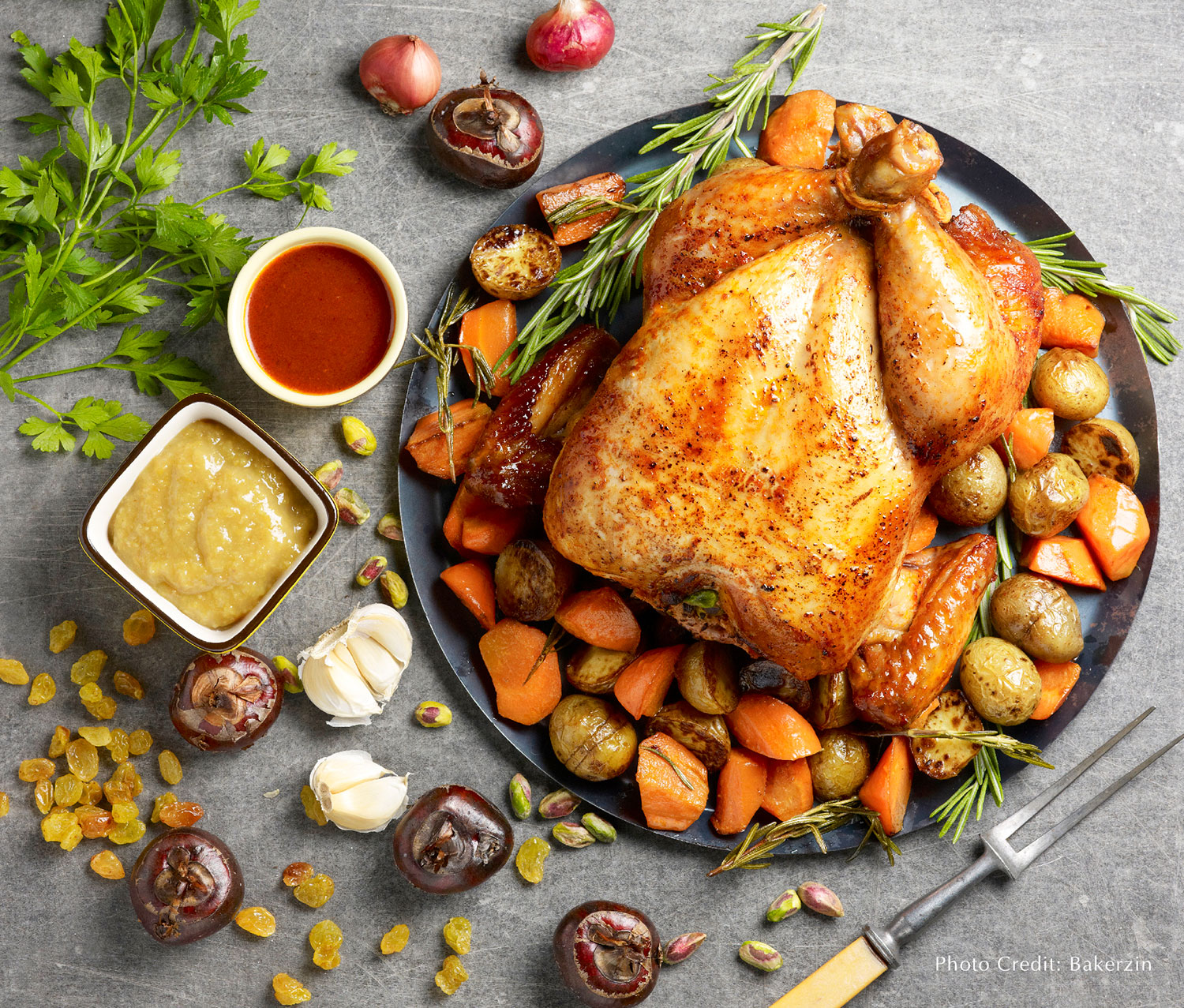 Marinated overnight and roasted to perfect tenderness under controlled temperature, the Gochujang (Korean hot chilli paste) Capon is the Asian remix of a western traditional must-have. The stuffing in the capon is perfected with minced chicken, herbs and spices, together with the flavour-packed essence from within, this dish makes an excellent choice
as a centrepiece this Christmas. The succulent capon is infused with a taste of sweetness from the stuffing and is baked to a crisp golden brown. Served with Gochujang Sauce and Raisin Sauce.
Ready to dig in with Bakerzin for a gastronomic experience now? Place your orders online or from Bakerzin outlets today! DBS/POSB Cardholders can enjoy 15%* off your purchase from 16 Nov 2017 – 1 Jan 2018!