Starting 1 June until 25 July 2016, Aspiring Musicians are Invited to Submit Original Songs to projectaloftstar.mtvasia.com for a Chance to Win US$10,000!
Starwood Hotels & Resorts' cutting-edge Aloft® brand today announced the launch of Asia Pacific's third Project Aloft Star, amplified by MTV. Building on the success over the past two years, the music talent discovery competition returns bigger and bolder – expanding the competition to Taiwan and South Korea. Amplified by the collaboration with global youth brand MTV and Aloft, the competition will identify and support the hottest emerging music acts throughout nine markets China, Hong Kong, India, Macau, Malaysia, Singapore, South Korea, Taiwan and Thailand. Last year, the competition drew more than 350 entries and over half a million public votes.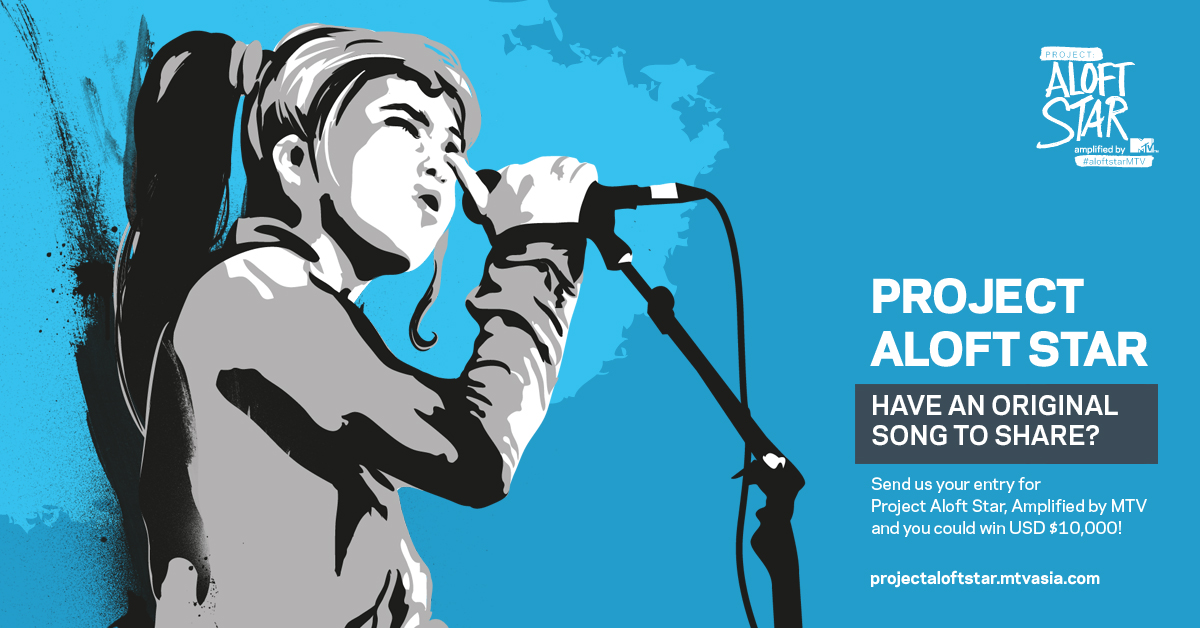 Submissions
Covering major markets throughout Asia Pacific, the four contest clusters include Greater China (China, Hong Kong, Macau and Taiwan), Southeast Asia (Malaysia, Singapore and Thailand), India, and South Korea.
Starting 1 June through 25 July, bands, artists and songwriters are invited to showcase their talents for the chance to snag the coveted title of Project Aloft Star winner in Asia Pacific. This year, participants may submit their original songs – either through YouTube video links or SoundCloud audio links to the website at projectaloftstar.mtvasia.com.
Between September to October, shortlisted finalists will perform at the finals in front of a live audience and a panel of judges from MTV, Aloft, and the music entertainment industry. One winner from each contest cluster will walk away with US$10,000, as well as the chance to be featured on MTV platforms in Asia.
Public Voting Contest
From 29 July to 22 August, the public can vote for their favourite videos from curated entries on projectaloftstar.mtvasia.com. Voting fans in each cluster will stand the chance to win US$1,000. Voting is open worldwide and the top 5 entries per cluster will be determined by a combination of public votes and a panel of MTV judges.