Sponsored Review
HAHA~! my title for this entry sounds like some variety show sponsored by CP. but it's true la, though not a show, but i was given a few items from CP to review on!
Was kinda lazy to head out for lunch on one of the afternoon and luckily, there's CP in my fridge! so i decided to have SHRIMP WONTON IN TOMYUM SOUP for lunch! 😀
so this is what to expect when u opened it up 🙂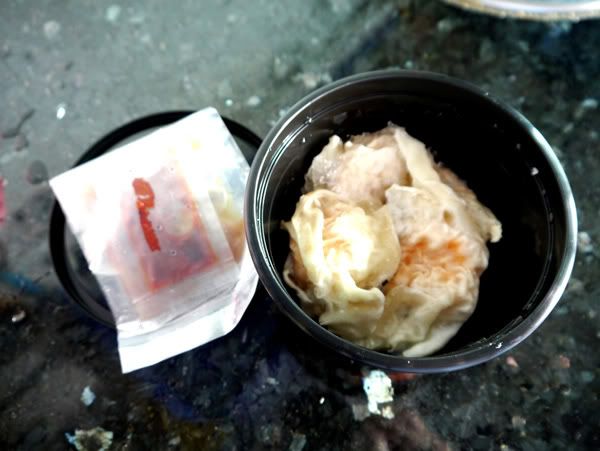 2 packets of sauces and 5 shrimp wontons in it.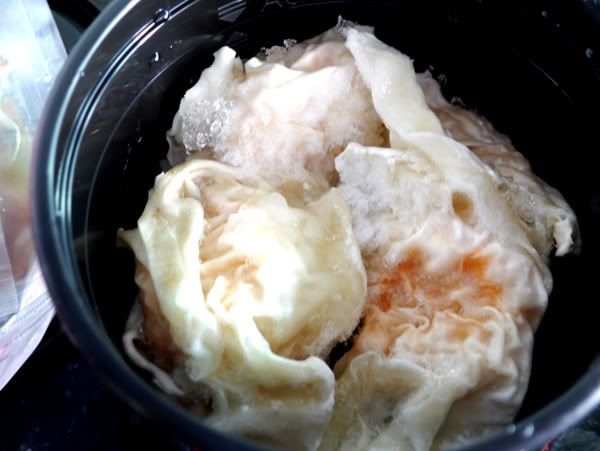 so very simple, all u need to do is to add in the sauces from the 2 packets provided…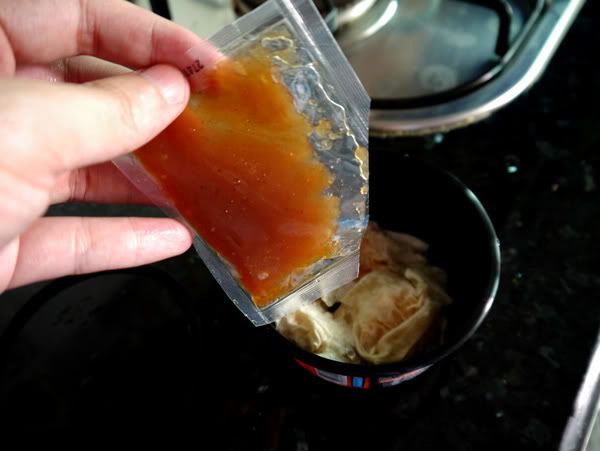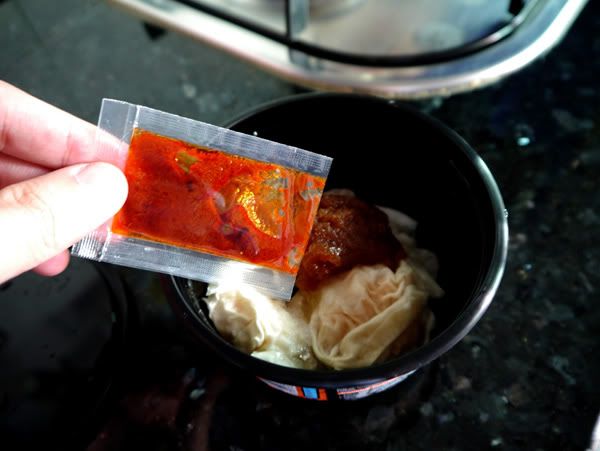 and add boiling water to the level indicated in the bowl…
Cover it up with the cover lid and after approx 10 mins later, here u have your pipping hot Shrimp Wonton in Tom Yum Soup! 😀
hmmm… smells really GOOD!!! 😀 😀 😀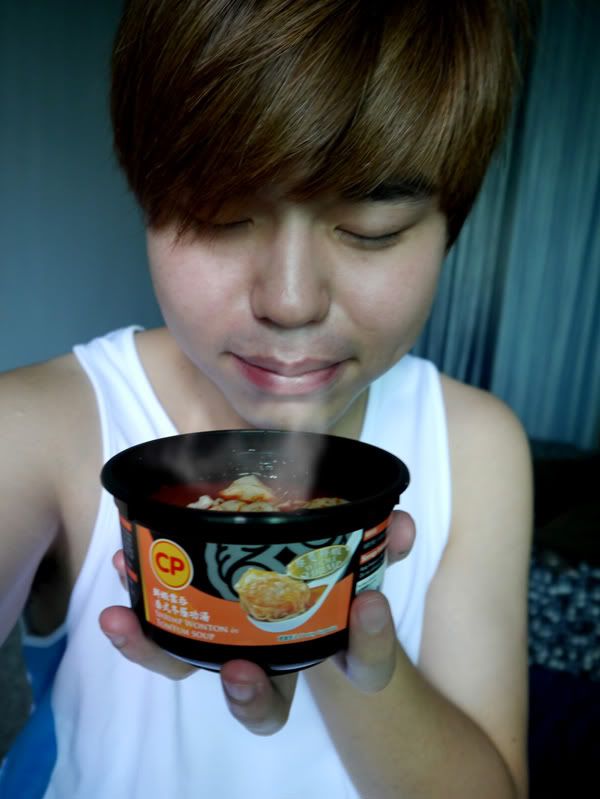 Not sure if you can see the shrimp in the wonton anot, but it's really HUGE !!! very nice~~
the soup was spicy enough and it taste exactly the same as those tom yum soup u drink out there. not diluted at all!
Having a craving for tom yum soup? why not get a CP SHRIMP WONTON IN TOM YUM SOUP today? available at all supermarket. 😉
*ps : if u have a microwave, just place the whole bowl into the microwave and heat it up, it'll be even better i guess as i do not have a microwave so what i can do is the cooking cup noodle style ;P