Sponsored Review
Have you read about my previous entry on the Pilot FriXion Ballpoint Pen? They've improved it and im here to introduce to you their new range of pens, the Pilot FriXion Clicker, making writing and erasing even more enjoyable effortless and swift!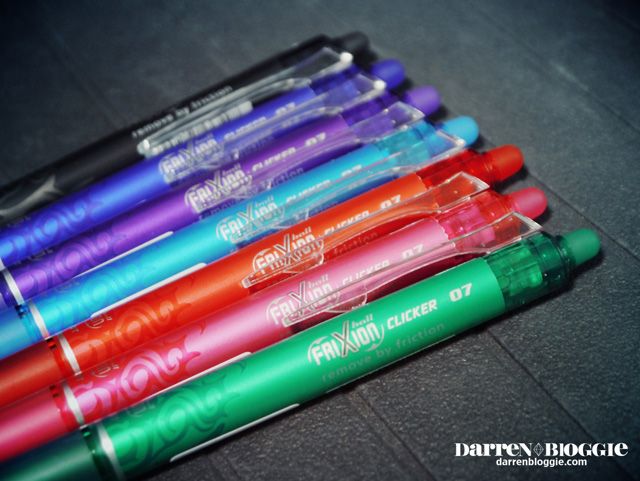 So what is the difference between the previous Pilot FriXion Point and the Pilot FriXion Clicker?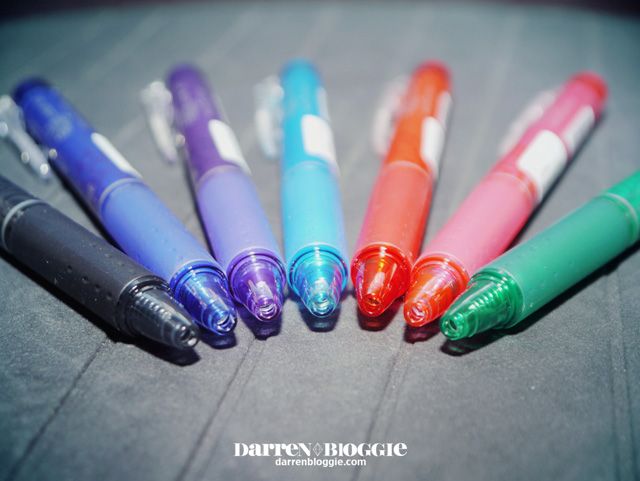 The previous generation came with pen caps and to save the hassle of removing and capping back the pen caps, the brand new Pilot FriXion Clicker makes everything much more convenient with a clicker! Now, all you need to do is just click, write, erase and rewrite instantly!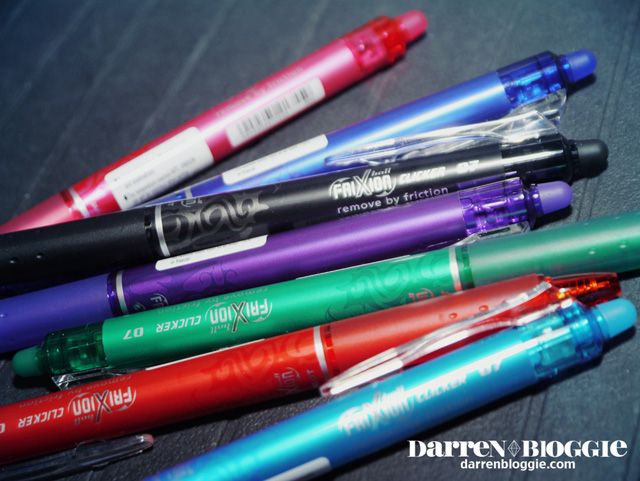 Since they are from the same family, they shares the same unique ground-breaking thermo-sensitive ink whereby it allows writing to be done and erased cleanly by friction with the same pen! All you have to do is to use the durable rubber stub at the end of the pen to erase mistakes! 😀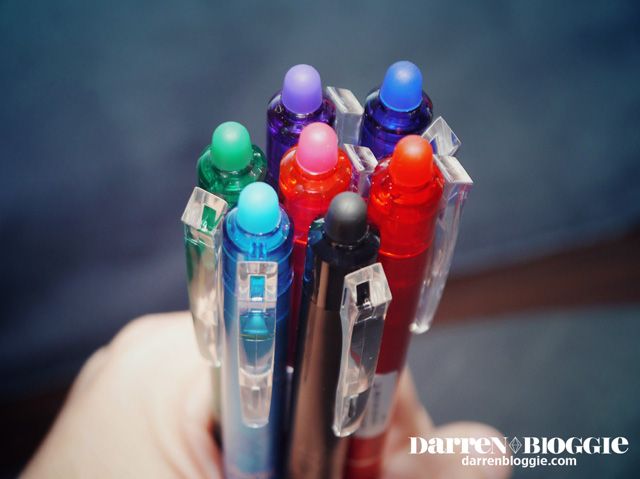 The Pilot FriXion Clicker comes in seven vibrant hues – black, red, dark blue, light blue, green, violet and pink – and is available at all major bookstores. It retails at S$2.80 (before GST).
Hmm with such cool pens on hand, maybe i should unleash my creativity and doodle something with the pens? and here's what i've drawn! 😉
[youtube http://www.youtube.com/watch?v=LGjfhob06Y8&w=853&h=480]
able to tell what it is anot? It's a Ferris Wheel just in case you can't tell. though i know i didn't draw very well as it was a last min idea to doodle something, so yea.. 😛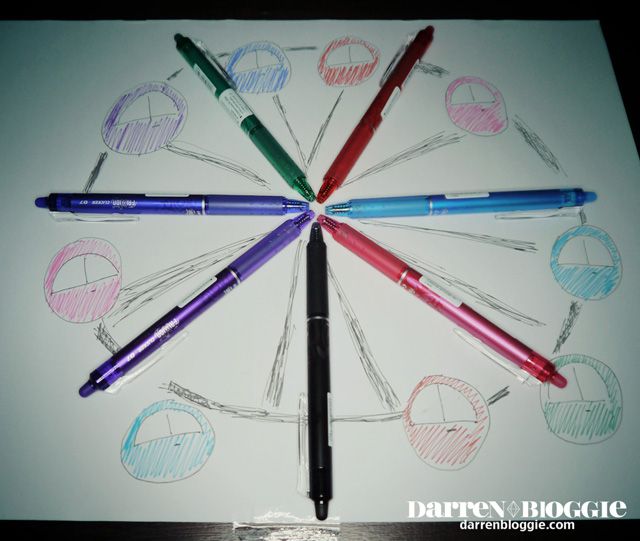 CLICK, WRITE, ERASE & REWRITE WITH THE NEW PILOT FRIXION CLICKER
Now go grab your Pilot FriXion Clicker today from all major bookstores ba! 😀