I LOVE HOLIDAYS! who doesn't right? Unless you are the odd one out. I'm sure everyone loves going on a holiday and i'm sure it will be even better if i tell you that you get to go for free right?!
If you are looking for a faster way to more holidays, Standard Charted Tigerair Platinum Credit Card will be the most suitable card for you!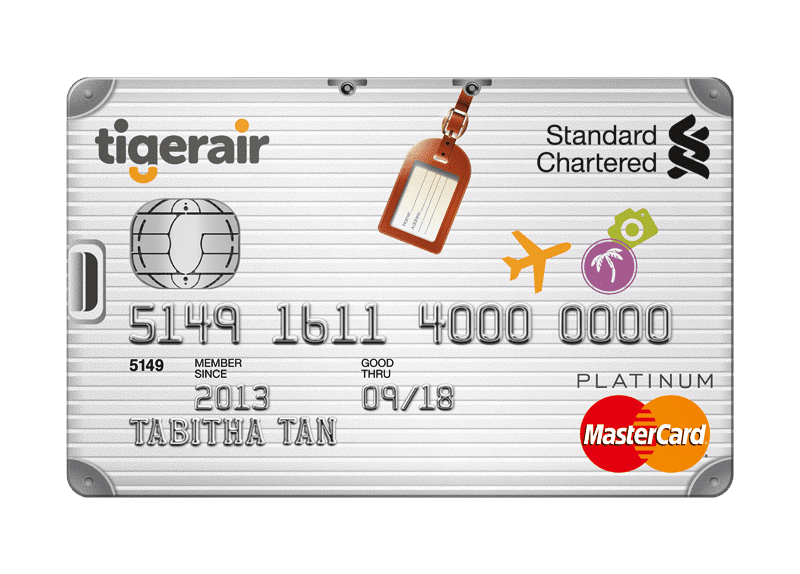 You know why? because…
You get REWARDED FIRST and SPEND LATER!
When you sign up now, you will receive 1 one-way tickets *LIMITED TIME ONLY* and upon spending $5,000 with your Standard Charted Tigerair Platinum Credit Card within the next 12 months, you will received another 1 one-way ticket from tigerair!
*ps: Do you know that with other bank's credit cards, you have to spend 3X more to received 1 one-way flight? hmm now time to reconsider 😉
Other than received free 1 one-way ticket, you get to enjoy a complimentary suite of exclusive Tigerair perks when you travel! CONFIRMED GURANTEED CHOPPED!
And now, introducing you the 11 Tigerair destinations that you can to choose from!
Kuala Lumpur / Jakarta / Phuket / Bangkok / Hat Yai / Krabi / Penang / Surabaya / Medan / Pekanbaru / Ho Chi Minh
Special thanks to Standard Chartered & Tigerair, we got to go on a super VIP and luxurious experience at the launch event held at Shaw, nex 🙂
We were treated to free flow of food, snacks and drinks while we watch our movie comfortably in the extendable chair. Seriously i've never watch a movie like this before and i quite like it leh~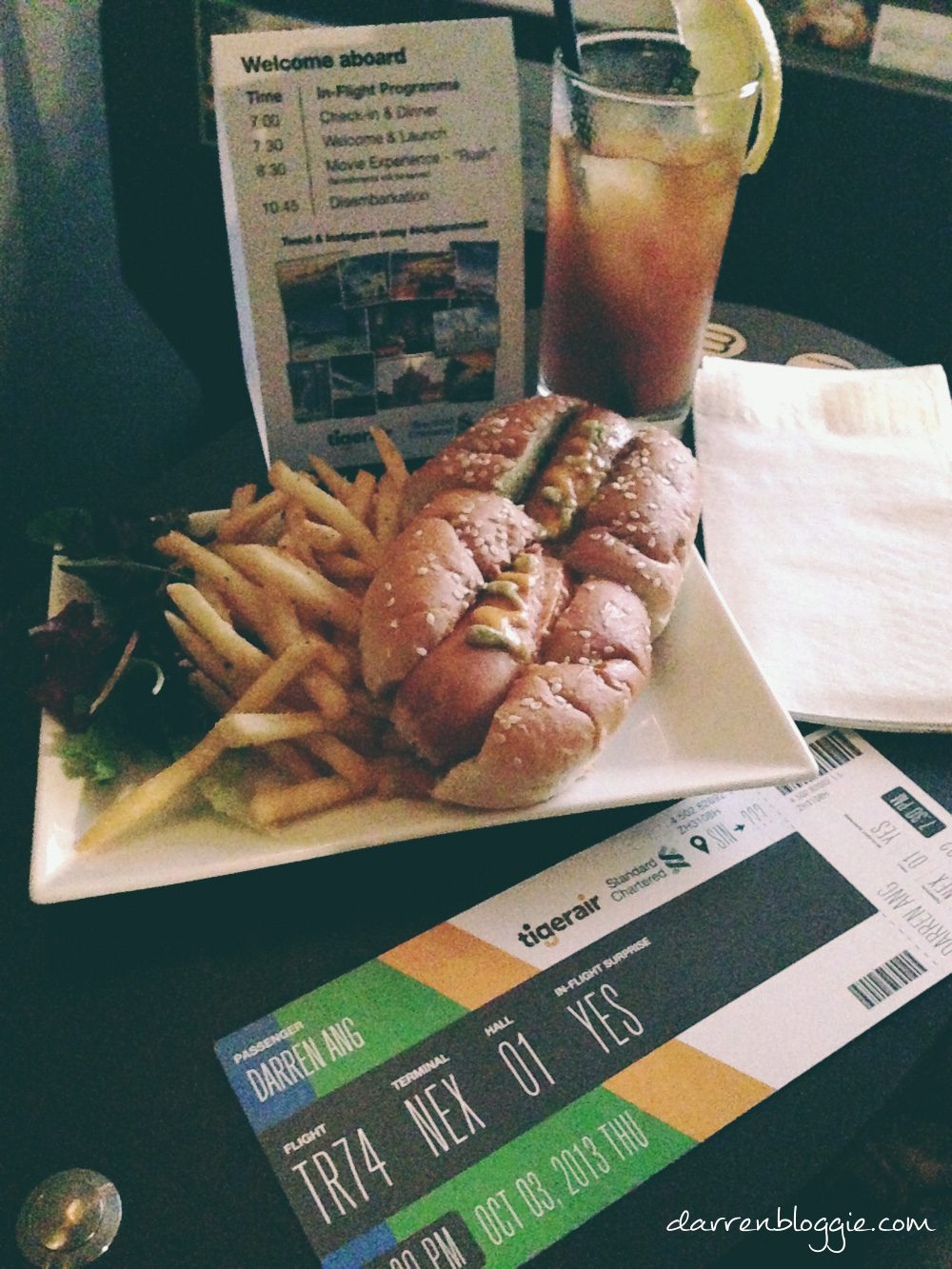 OH~ and the surprise we got from the event was a trip to one of the destination with Standard Chartered Tigerair Platinum Credit Card!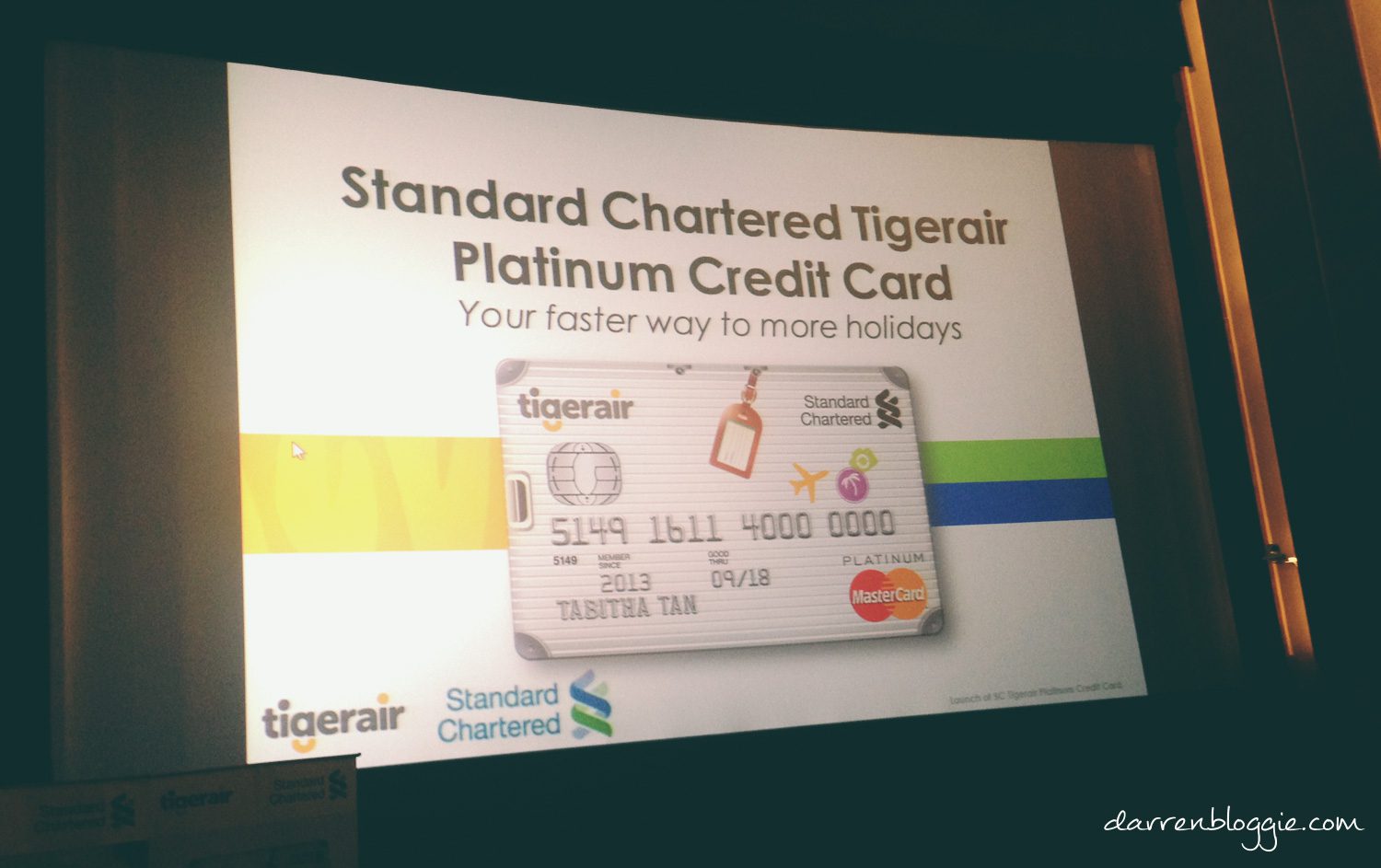 and guess where am i heading to?
HAT YAI!
okay, i'm not sure of where this place is as I've never been there before and from a little research i did, i got to know that Hat Yai is the largest city in southern Thailand. OH~ sawadeekrup! It is renowned for its outstanding seafood, which is served in various styles thanks to its diverse population of Chinese, Malays, and Thais! OHH YUMM YUMM~ There's also a multitude of makets, both local and international in style, which means… SHOPPING TIME! hopefully i can get something there hahaha~
Now i'm starting to look forward to my trip there! Or if you have any must go, must see, must eat, must try, must experience, must buy, must……. feel free to share with me! that will help with my itinerary planning 😉
So with the Standard Chartered Tigerair Platinum Credit Card, you will be bound to have lots of surprises! Imaging charging your mobile phones, utilities bills, pay for your makan session, shopping etc to this card, you can easily hit $5,000 in 12 months time! You might not even noticed that you have a holiday ticket awaiting for you to redeem!
Okay~ enough said! Don't feel sad or envy me for being able to travel around, as you can do so with this card too! and to make you feel abit better, how about a giveaway for YOU?!
SIMPLE! Just Follow me and Tweet me (@method86) in the following format and tell me 1 card benefits from the Standard Chartered Tigerair Platinum Credit Card and why you like it, with the hashtag #sctigeraircard, and you stand to win….
ONE NESCAFÉ® Dolce Gusto® Circolo Automatic beverage system!! yea yea~~
Example : @method86 I can get free baggage upgrades with no additional cost with Standard Chartered Tigerair Platinum Credit Card! #sctigeraircard

Contest end 24th October 2013.
Hope you will be the lucky one! 🙂
*
Okay~ now i'm going to plan for my trip and i can't jet off soon !