Inspired by the glistening nightlife, Xin Cuisine Chinese Restaurant, Holiday Inn Singapore Atrium's award-winning restaurant, concocted two new Snowskin Mooncake this year specially for the palettes of millennials and food connoisseurs. Taking center-stage is the White Lotus Seed Paste with Singapore Sling Praline Snowskin Mooncake. Taste the refreshing burst of flavour, sweet and fruity, in your mouth with every bite. Rich, yet gentle on the system so you can steal bites of it at work to keep the adrenaline going. Did someone say no alcohol during office hours?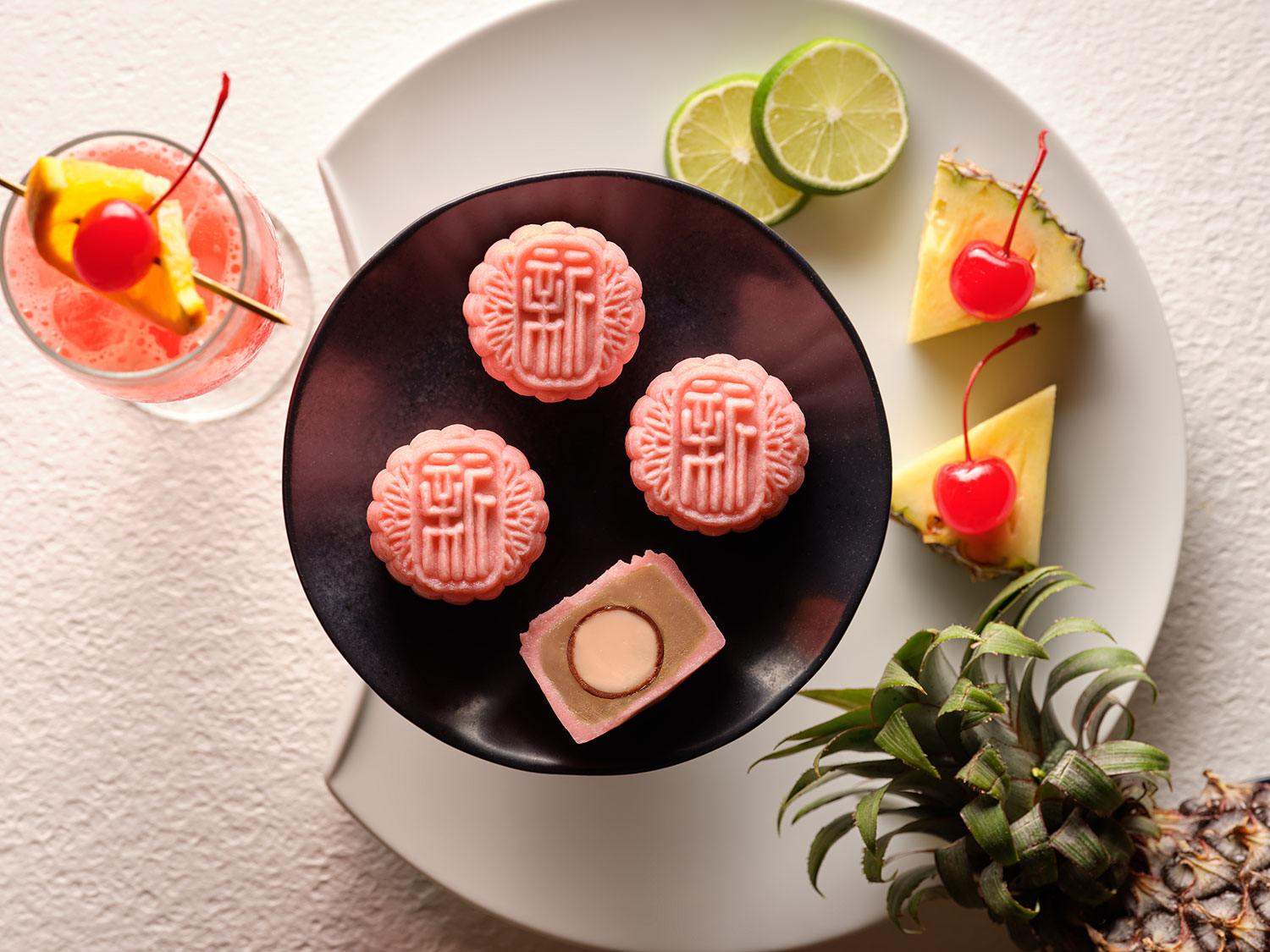 After an evening of social networking, calm your simulated senses with Xin Cuisine's therapeutic White Lotus Seed Paste with Rosemary Honey Praline Snowskin Mooncake. Rosemary is known for its health benefits; it helps to improve concentration, digestion, alleviate muscle pain, prevents brain aging and even promotes hair growth. Reap its benefits while savouring its distinctive aromatic flavour enhanced with the addition of honey, giving that lemon-mint pine scent a sweet lingering aftertaste. Best paired with White Peony Tea that's light on the palette, a white tea selection that is available for purchase at Xin Cuisine Chinese Restaurant.
In a spin to tradition this year, consumers can choose between our mystical MOON box or a series of CLASSIC boxes to suit your preferences for various occasions. The harvesting of the moon in September evokes togetherness with loved ones near and afar. It symbolizes reunion. Hence, the inspiration behind our long rectangular MOON box that is custom-made to make a perfect gift for your reunion functions. An evolution of the mood from crescent to half-moon to full moon is observed and that's how the Chinese characters on the box came about – 月在新故乡. It's simple yet sophisticated, and also makes a great keepsake; recycle it as a storage box for watches or staples such as noodles (la mien). Maximise its functionality!
Xin Cuisine's mooncakes are available for pre-order via singaporeatrium.holidayinn.com/eshop from 1 July 2019. It can also be bought from the hotel lobby from 12 August 2019 and 8 other locations island-wide. Collection for pre-orders commences 12 August 2019 at Holiday Inn Singapore Atrium's hotel lobby.