Sponsored Advertorial
Special thanks to EHA for the invitation, i got to try out their latest facial products and went on a Hydrating Facial session, which i needed one badly!!!
This intense hydrating facial is designed to provide dehydrated and parched skin with an intensive boost of hydration, so as to give you a dewy well moisturised skin! 😀 Perfect for those with dry, dehydrated, STRESSED or tired complexions.
Getting ready for my facial session! 🙂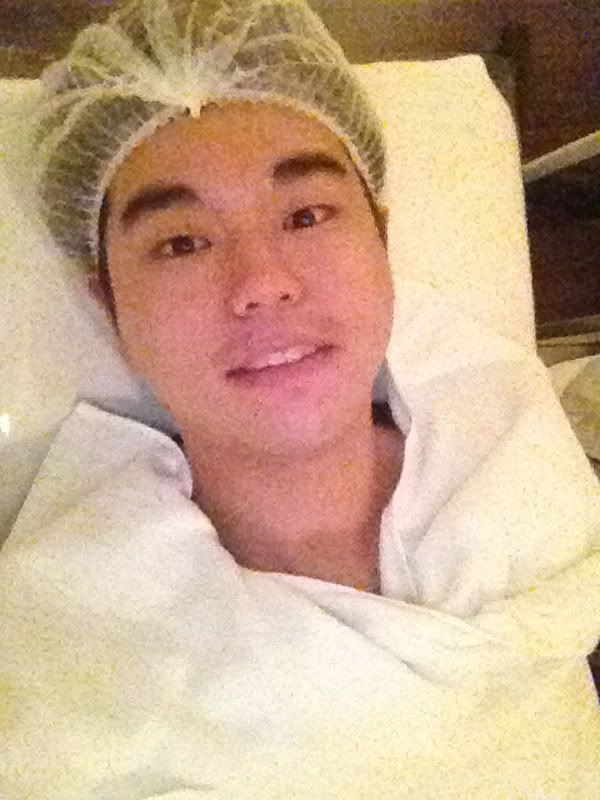 The intensive hydrating facial will last for ard 75 mins whereby a you get to enjoy a rejuvenating facial massage and a nourishing facial masque saturate your skin with moisture while you enjoy a relaxing massage by their trained therapists! YES! massage!!!
For ladies, you can choose to use the complimentary mineral make-up available at the skincare right after your facial.. just in case u needa head off somewhere for more shopping or meet your loved ones for dinner 😛 There are disposable applicators, so no worry on that 😉
Here's what to expect from the Intensive Hydrating Facial session :
Makeup removal
Cleansing
Gentle exfoliation using EHA Gentle Exfoliating Gel
Cool steam (10 minutes) – Cool steam is less harsh on skin and perfect for those with
sensitive or delicate skin.
Eyebrow trimming and shaping
Scrub
Light extraction
Toner
Hydrating gel masque
Relaxing face and shoulder massage
Treatment and eye mask
Toner
Final step would be to apply eye gel, moisturizer and sunblock
Other than the intensive hydrating facial session, i was given their latest range of skincare products to try out!
EHA Gentle Exfoliating Gel 50 ML SGD 68.00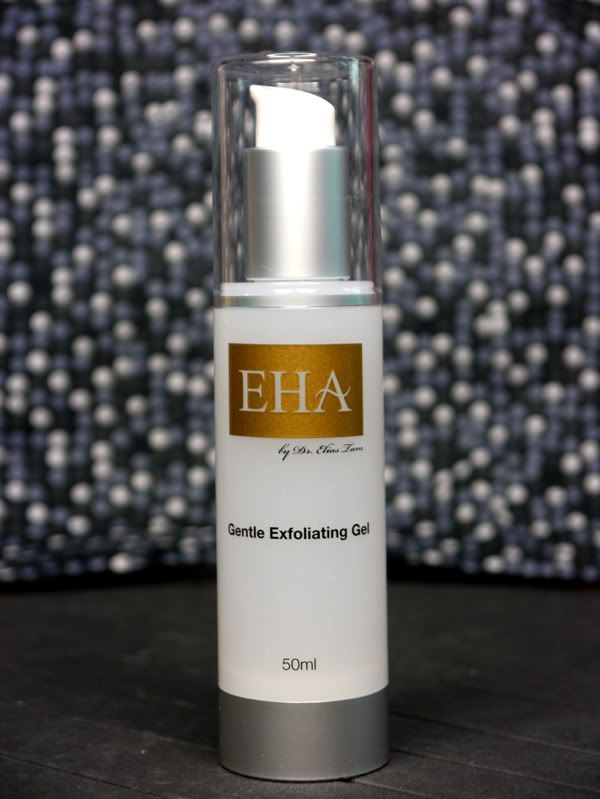 Gentle exfoliation and deep cleansing for all skin types, including sensitive and
delicate skin.
Reduce pigmentation and skin discolouration while maximising your skin's ability to absorb the beneficial nutrients of your skin care and prepare skin for treatment by stripping away old keratin, gently and effectively.
Unlike traditional scrubs, this exfoliating gel is so gentle it can be used even on sensitive skin, but still packs a punch, removing old keratin and keeping skin fresh and clean. With ingredients like Evening Primrose oil for its anti-oxidant and whitening properties, Algae
extract for its moisturising and whitening properties and Glycerin for its hydrating properties, skin looks brighter and cleaner without any greasy after-feel.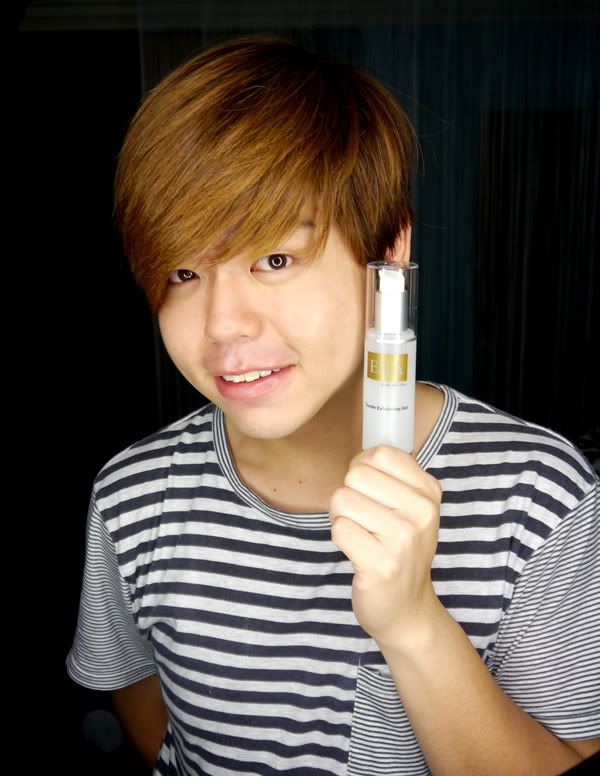 Directions for use:
Use on freshly washed and dried skin. Apply the gel on your face and leave to stand for 10 seconds before massaging it in gently using your finger tips in circular motions. In a short while, keratin (dead skin) will show itself as white clumps, when this happens, rinse your face with tepid water and apply a toner and moisturiser as per normal.
Can you see the keratin on my hand?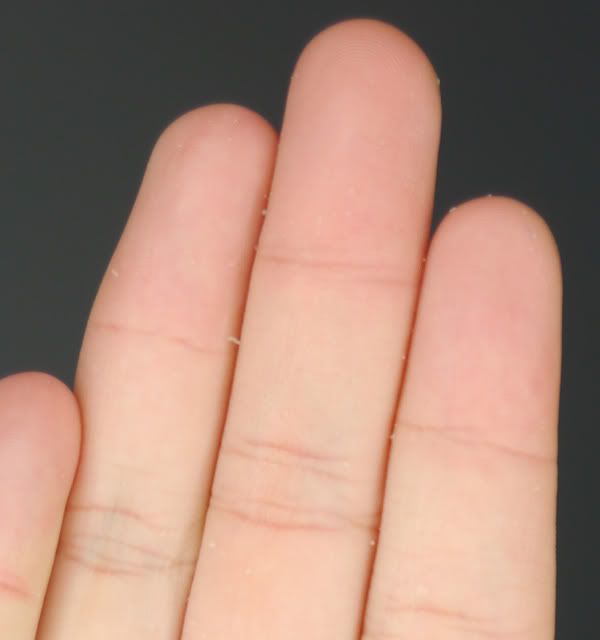 This product should be used, twice or three times a week and is suitable even for sensitive skin.
*
EHA Moisturising Gel 50 ML SGD 88.00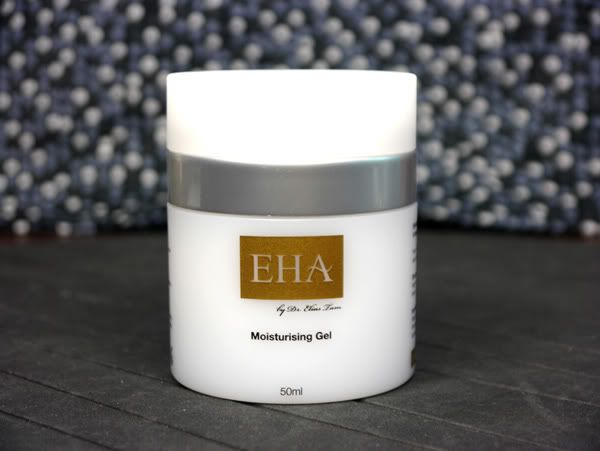 A deeply hydrating but lightweight gel-lotion moisturiser to protect and nourish
skin.
Free of artificial activators and dehydrating alcohol this non greasy gel-based-lotion forms a protective barrier that locks in moisture and nutrients so your skin stays hydrated for longer. Non greasy and suitable even on oily skin, it can be used in place of a primer, so foundation applies smoother and lasts longer.
With Evening Primrose extract known for its anti oxidant and whitening properties, seaweed extract for its moisturising and whitening properties, plant collagen and protein for its deep hydrating and anti-ageing properties, silicon for its ability to form a barrier and
keep skin hydrated and protected from oxidation and Titanium Dioxide for its sun protection properties this water-based gel type moisturiser hydrates without leaving a greasy or shiny residue. Works perfectly under makeup and can even be used in place of a primer.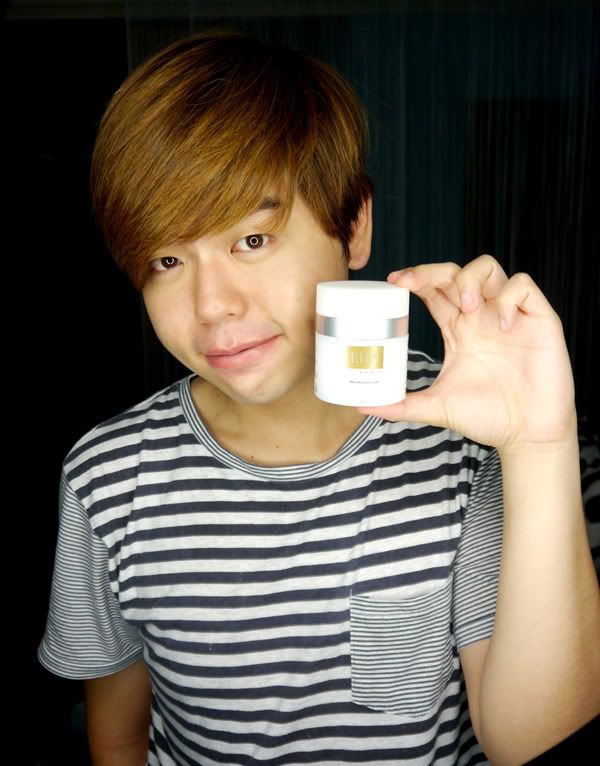 Directions for use:
Warm the lotion in the palm of your hands and press gently onto clean, dry face and neck.
Recommended for use under foundation or pressed powder for a smoother finish. Suitable for day and night and all skin types.
*
EHA Whitening Eye Cream 15 ML SGD 108.00
Easily absorbed and fast acting, this gentle eye cream keeps your delicate eye area
hydrated and wrinkles and fine lines less visible. This product is safe for use even
on sensitive skin.
This gentle but fast acting eye cream helps revive and hydrate tired eyes, reducing the appearance of wrinkles. Quickly absorbed, the eye cream is non greasy and easy to use. With active ingredients like Olea Europaea (olive) fruit oil known for its healing properties, algae extract for its hydrating properties, Ubiquinone to balance the PH level, Hydrolyzed Collagen for its moisturising and anti-wrinkle properties and Morus Alba Root extract for its
whitening properties, this gentle and light weight eye cream helps keep the delicate eyearea hydrated.
Directions for use:
Apply a small amount of eye cream after your regular cleansing and moisturising routine using the applicator, end with gentle patting motions around your eye contour and under eye area. You will notice an almost immediate plumping of the under-eye skin as lines and wrinkles reduce in appearance. This product should be used both day and night for maximum effectiveness.
NOW, IT'S TIME FOR YOU READERS TO GET EXCITED!!!!
because i'm giving away TWO FREE INTENSIVE HYDRATING FACIAL SESSION (worth $150 each) and A set of EHA SKINCARE PRODUCTS (worth $264) for 3 LUCKY READERS!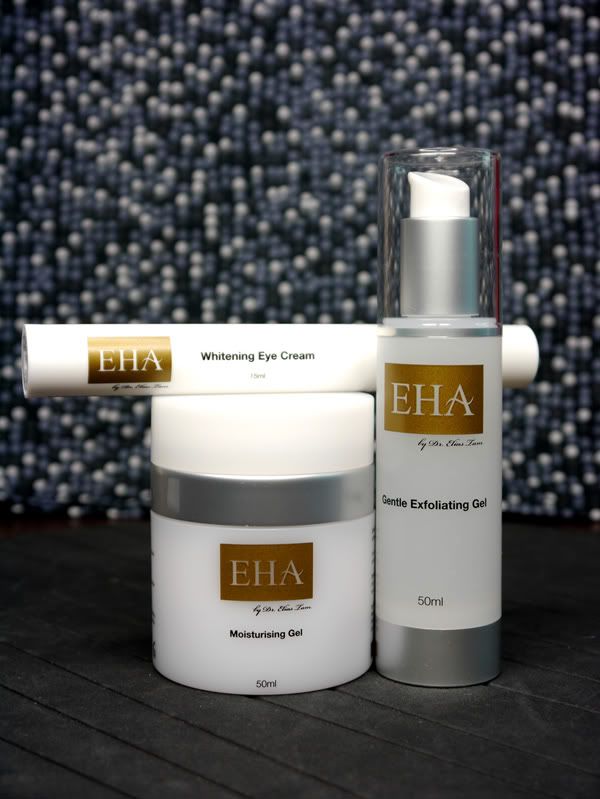 okay! feeling excited already right?! so here's how to win, SIMPLE STEPS :
LIKE Darren Bloggie Facebook page OR Follow me on my twitter.
Leave down a comment in this entry, telling me how badly you wanna try this facial session or the products and i will pick 3 lucky winners from there!
The three lucky winners will need to leave a comment review on EHA "Look Good Feel Great" facebook page after their facial session and using the products 😉
Contest ends on 6th March 2012 (Tuesday) at 11.59PM.
IF, i mean IF lah~ you sway sway didn't win the free facial sessions or the products right, no worry as there's SPECIAL DISCOUNT FOR YOU!!!
YES! for Darren Bloggie's Reader, you get to enjoy 70% off for your first trial facial session with EHA (for facials whose list price is above $120 only). Usually they only offer 50% for the first trial. SO YOU GUYS zhuan dao ok! haha~
example if you are going for the hydrating facial which cost $150, for you first time there, you get 70% off, which means you pay only $45 !!!
In order to get this offer, simply QUOTE : "DARREN BLOGGIE PROMOTION" when you make your appointment with them.
HAPPY ANOT?! got so many good lobangs for you all! also in away to thank you readers for the support as well la ~ 🙂
Most importanly, THANKS TO EHA for being SO NICE!
CALL 6235 3325 now and make your appointment today!
AND remember to leave a comment to win the free facial and skincare products yeah!
EHA Skincare, 260 Orchard Road, #05-05 The Heeren,
Singapore 238855.