The Year of the Ox is just around the corner, and the malls of Frasers Property are celebrating the season of new beginnings through a campaign titled "Blossom into Spring", which will run from 22 January to 11 February. Revel in good fortune and prosperity this season with an extensive line-up of shopping rewards, handicraft workshops, contests and lucky draws, and exciting holiday treats!
As shoppers prepare for the familiar traditions and rituals of Chinese New Year, the malls of Frasers Property* will be offering a handsome slew of redemptions and rewards. From 22 January, spend a minimum of $68 to receive two sets of red packets, thoughtfully decorated with floral motifs to wish loved ones and friends a year of joy, good fortune and hope. Shoppers who spend $128 at participating malls will also receive a festive carrier bag, perfect for their red packets and mandarin oranges!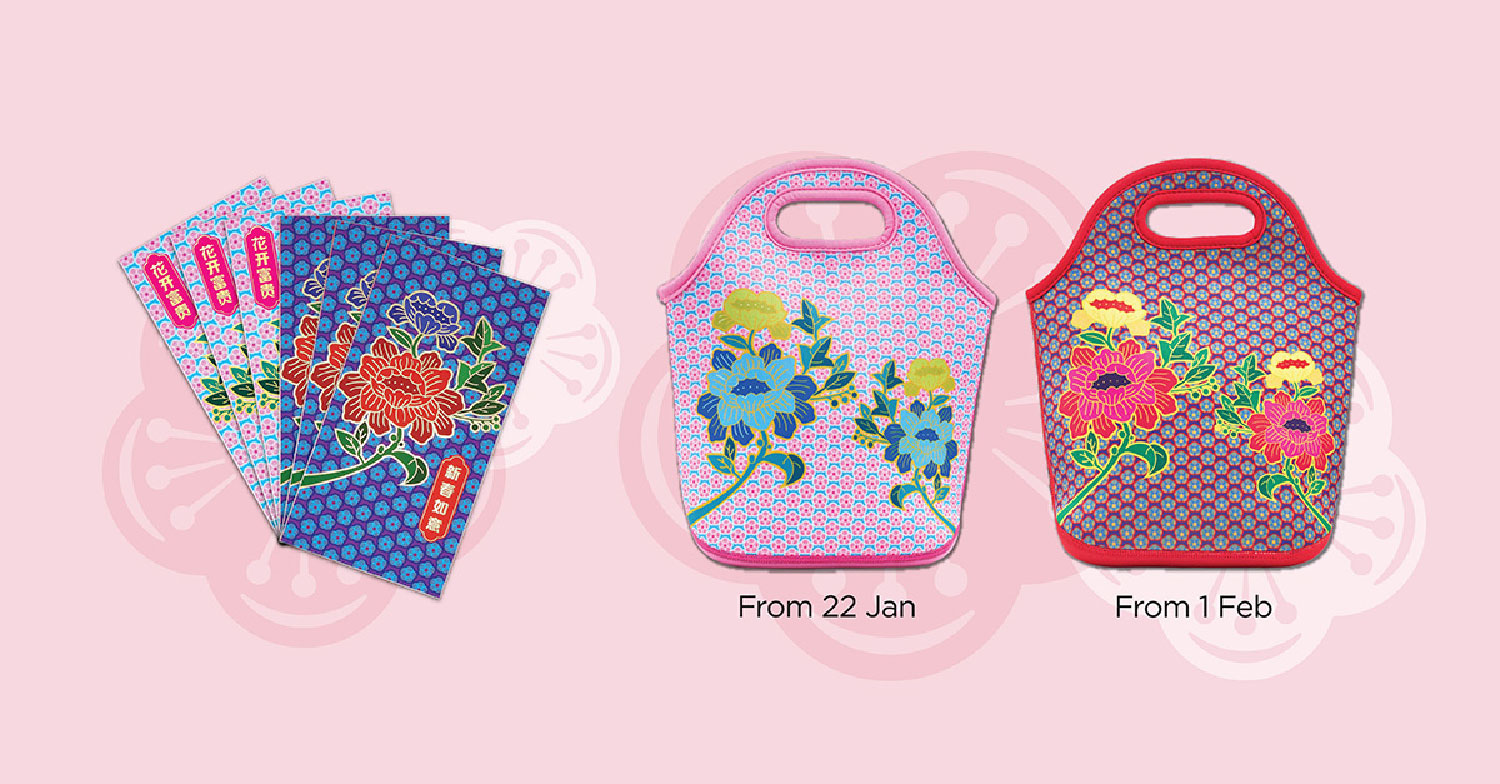 As the old Chinese saying goes, "When flowers bloom, prosperity follows." Across participating malls of Frasers Property,3 shoppers can look forward to lucky draw spins and mall activities to usher in good luck and fortune! From 22 January to 11 February, shoppers can have a go at a lucky draw with a minimum spend of $68, and stand a chance to win a share of $18,000 worth of Digital Gift Cards.
To add some fun and games into your Chinese New Year shopping, bring your children along to these malls to "Spot The Ox of Fortune". Spot and count the total number of Oxen of Fortune at the participating malls and stand a chance at winning $888 worth of Digital Gift Cards, so start counting right away!
New year shopping with the all-new Frasers eStore
Prepare for your Chinese New Year gatherings with the new Frasers eStore now on the Frasers Experience ("FRx") App, for hassle-free shopping and an all-new curated experience. From 22 January, download the FRx App and sign up as a member to receive a $5 Digital Gift Card, with a minimum spend of $30. In addition, shoppers who spend a minimum of $128 at Frasers eStore, and at participating stores across the malls of Frasers Property*, will receive a $10 Digital Gift Card.
Whether you're picking up new household items, shopping for new clothes, or stocking up on gathering essentials for Chinese New Year, look forward to a more convenient and rewards-packed omnichannel experience, both online and offline, to fulfil your festive shopping needs.
Exclusively for Citi Credit Cardmembers, charge $88 / $128 (or $188 for supermarket transactions) to your Citi Credit Card over three same-day, same mall transactions and receive an additional $10 Digital Gift Card.
To enjoy these rewards, all shoppers need to do is to scan their FRx member QR code when they spend at participating stores. For information on the full list of activities and rewards for shoppers at the malls of Frasers Property, visit www.FrasersExperience.com.