Returning for the second year, Sentosa GrillFest 2018 is a one kilometer long food street that stretches across the Siloso Beach, offering a mind-blowing range of dining options. With 27 stalls participating this year, you will definitely be spoilt for choice. Here we have a list of food, not to be missed at the Sentosa GrillFest to help kickstart your gastronomic journey!
1) Lobster Hokkien Mee
Specially created by the Chef at Good Old Days, this Lobster Hokkien Mee is a must try at the Sentosa Grillfest. The lobster was tender and flavourful. The noodles were soft and soaked up all the juices and the chilly had a good bite.
2) Char Kway Teow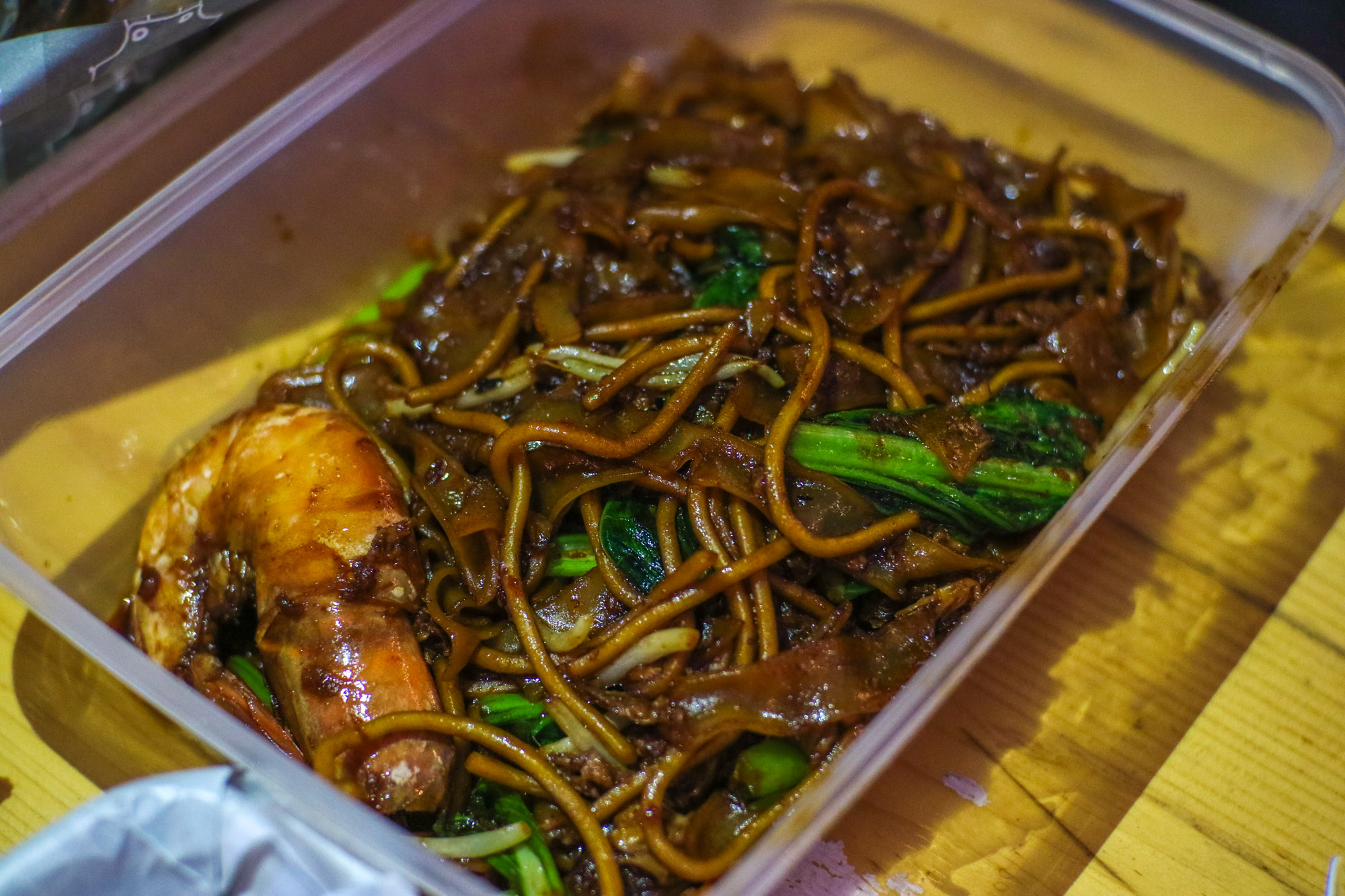 This rendition of the classic hawker center dish really had "wok hei" and the chef has thrown in large prawns to accompany for this seafood version. Our thoughts were that is was better than most hawker versions but we were hoping for a bit of "lap cheong" or chinese waxed sausages.
3) Traditional Naan Platter with Dhal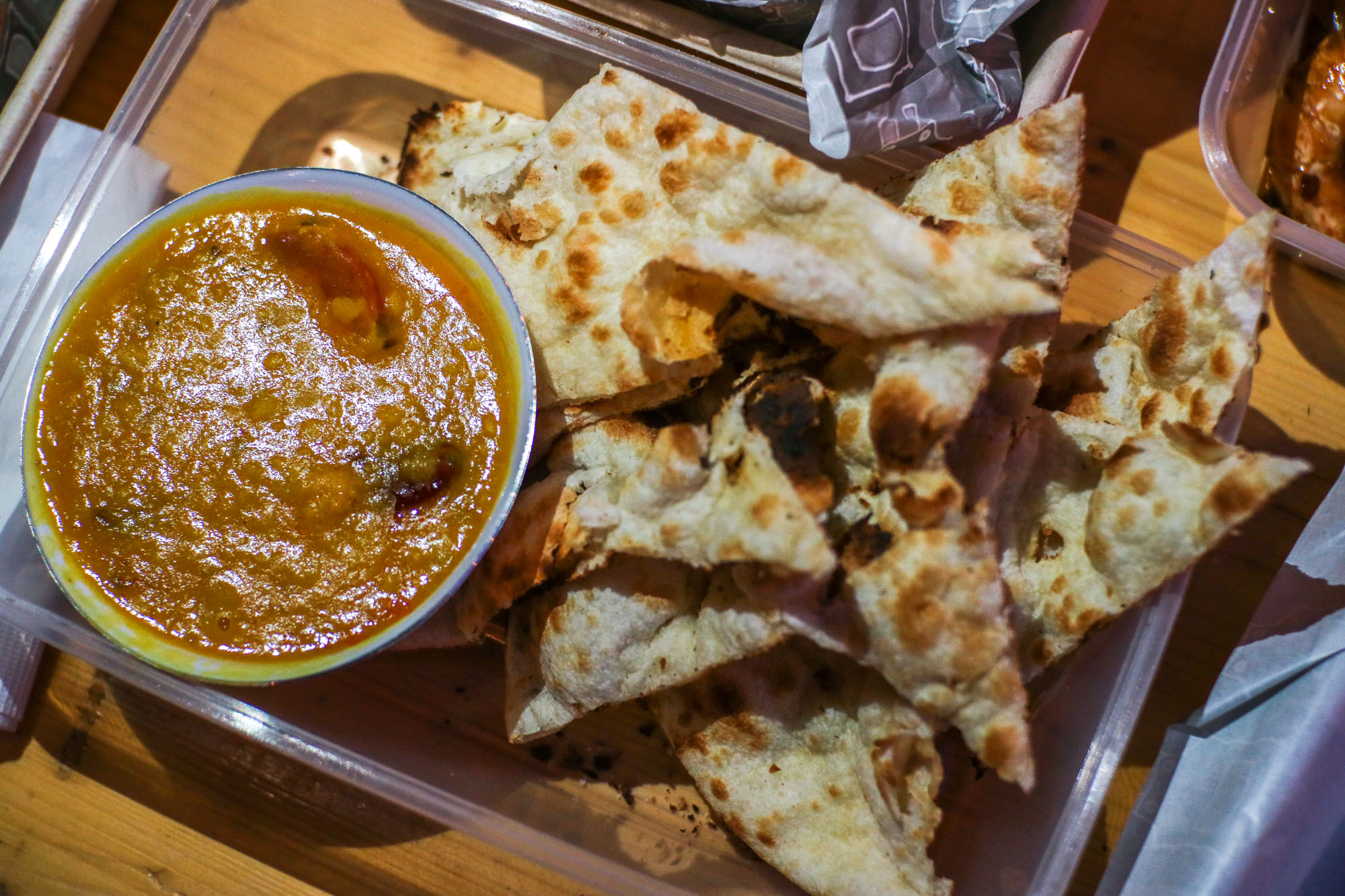 The Dhal and Naan here are authentically made with a tandoor oven and is great for sharing among friends.
4) Half Shell Scallop with Mentaiko Gratin
The scallop with mentaiko gratin is a crowd pleaser from last year and made a come back this year. The creamy mentaiko is rich and compliments the toasty scallops well.
5) Truffle Jamon Iberico Thin Pizza
Pizzas are one of the best beach food and the Truffle Jamon Iberico Thin Pizza is another great dish for sharing. The truffle smell was pronounced and the salty Iberico pork was a delight.
6) Coffee Glazed Angus Beef Brisket in Steamed Pocket Bun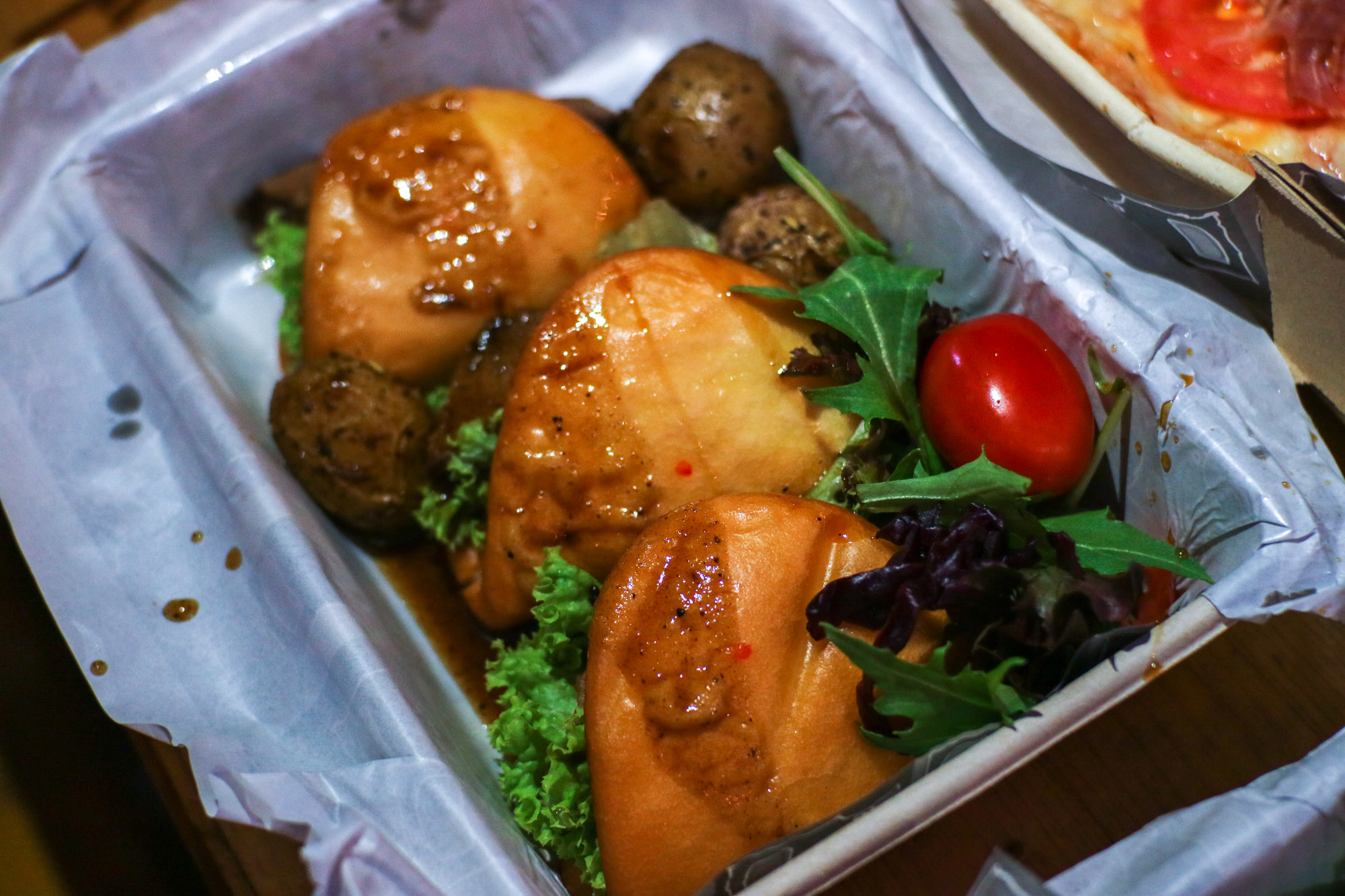 The "Ang moh" version of "kong ba bao" or braised meat bun. Was an interesting twist to a classic dish. The beef was rather tender and the coffee sauce added a slightly bitter, savory profile.
7) Wicked Calamansi with Sour Plum with Gin & Fresh Coconut
With the tropical heat, one must stay hydrated. Try the Wicked Calamansi with Sour Plum with Gin ! this sourish cocktail was easy to drink and totally refreshing, perfect for cutting through the heavy meats or fried food. The coconut was fresh and had a mellow taste, however we failed to get the coconut out with a plastic spoon.
Other than the wide selections of food to satisfy your tummy, there are local acts performance and Instagram-worthy spots too! Hang out with your friends and family over the weekends in July at the Sentosa GrillFest 2018.
Sentosa GrillFest 2018
13-15, 20-22 & 27-29 July 2018
Every Friday, Saturday and Sunday
6:00pm – 11:00pm
Siloso Beach
Free Admission
This was an invited tasting, though all opinions expressed are our own.