Tong Heng Delicacies, a Singapore heritage brand and pioneer in traditional pastries since 1935, charts a new milestone with the official launch of their first souvenir collection on 29 November 2019. Famed for their signature diamond‑shaped egg tarts and mouth‑watering assortment of handmade pastries, the new collection of heritage cookies is developed for a longer shelf life even without preservatives, making them ideal for gifting, especially for visitors looking to bring home the wholesome flavours of Tong Heng to share with their loved ones.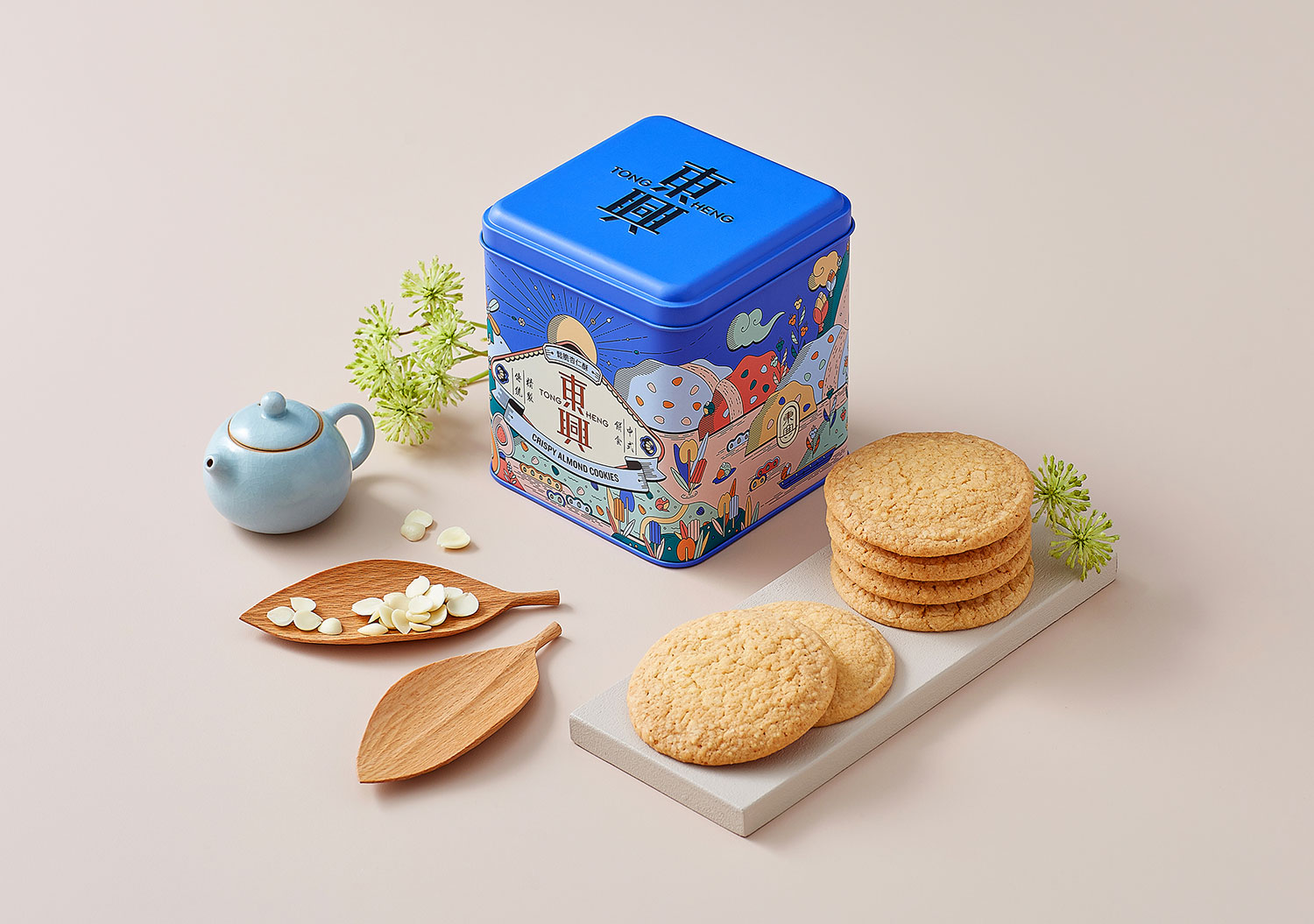 Called "The Fabulous Land of Tong Heng", the name evokes images of a vividly imagined landscape where stories and traditions behind each recipe are brought to life. This fantasy world has been beautifully interpreted by branding and design agency &Larry into a series of colourfully illustrated souvenir tins. The Pink Tin contains Hearty Walnut Cookies, Yellow Tin contains Golden Egg Cookies and Purple Tin contains Crispy Almond Cookies.
A well-loved homegrown brand known as one of the leading egg tart confectioners in Singapore, Tong Heng's traditional Cantonese pastries are in a league of their own: they are handmade from scratch every day with passion and uncompromising standards, so as to deliver consistent and unparalleled freshness, flavour and crumble-in-your-mouth texture. Tong Heng pastries are the perfect comfort food and a tasty treat any time of the day to bring moments of joy. In fact, customers are advised not to keep or transport the pastries over long periods of time so that the freshness is not compromised.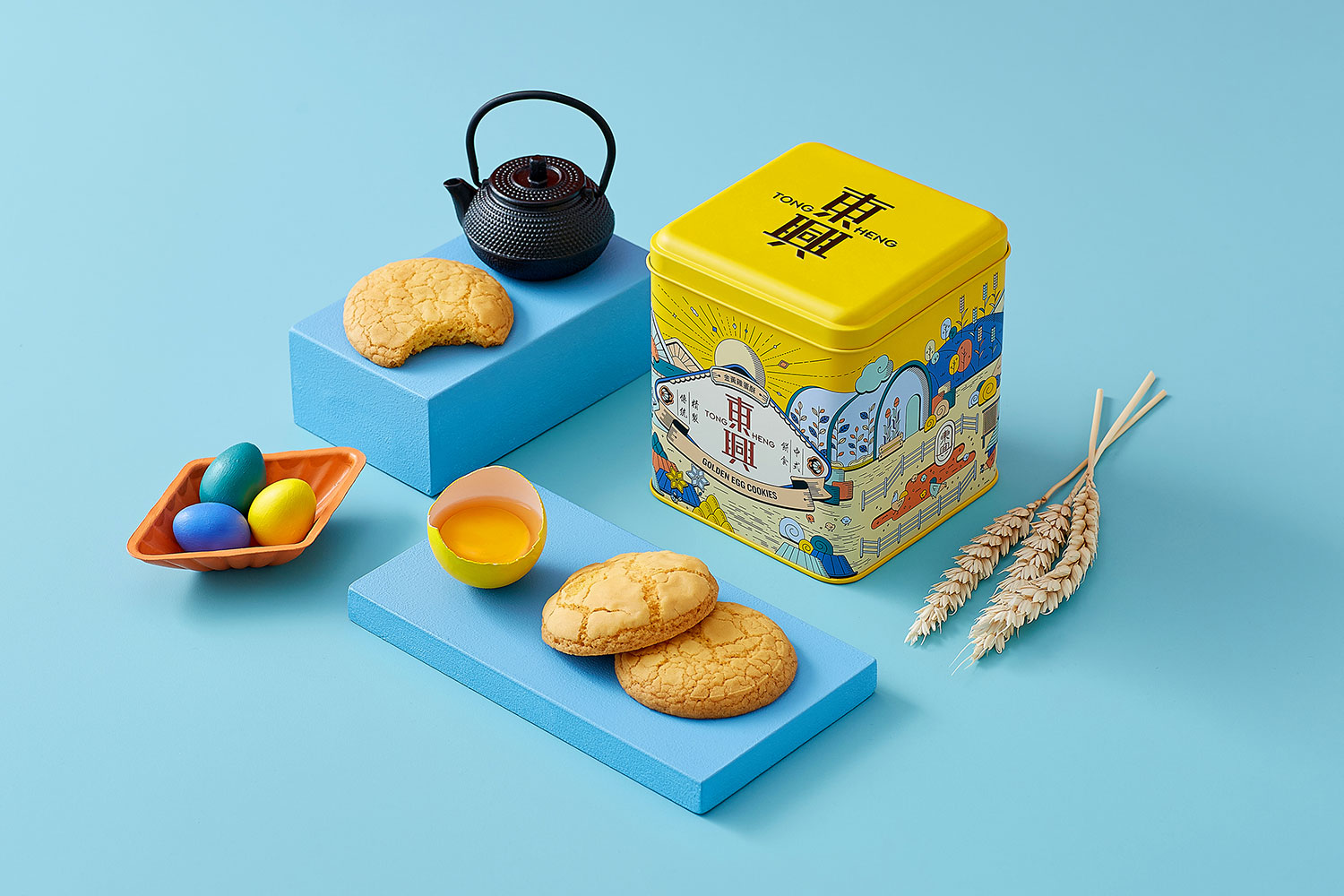 "Fans of Tong Heng, especially tourists, have been requesting for pastries that can survive longer journeys so that they can bring home and share the flavours that brought them so much joy. As we set our sights on our 85th anniversary in 2020, I am delighted to be able to grant their wish with our first heritage cookie souvenir collection! For discerning gifters who favour presents with meaning and significance, our heritage cookie collection will certainly impress with its stories and traditions," enthused Ms. Fong Choy Wah, Director of Tong Heng Delicacies Pte Ltd.
Customers are recommended to purchase a set of three different tins ($41.70), which comes packaged in a special Tong Heng printed cloth wrap (印花包袱布). Each tin can be customised using the included mini sticker sheet-cum-brochure. Alternatively, each tin ($13.90) and the printed cloth wrap ($8.90) may be purchased separately.
These beautiful souvenier tins are available from 29 November 2019: Flagship store at 285 South Bridge Rd and from 6 Dec 2019 at the Satellite store located at Jurong Point Basement 1.
For more information, visit http://www.facebook.com/tongheng.sg/