P.S : I Love You Campaign
Before i proceed, do you know that there's this video of holly jean caught on bed with ang moh circulating around?
This "sex tape" was released on 26 November on local forums and websites intentionally. In the video, Holly Jean was captured saying the phrase  "P.S. I Love You". So any idea what does P.S. I Love You means?
It's a message that extends to the youths themselves , their sexual partners and friends…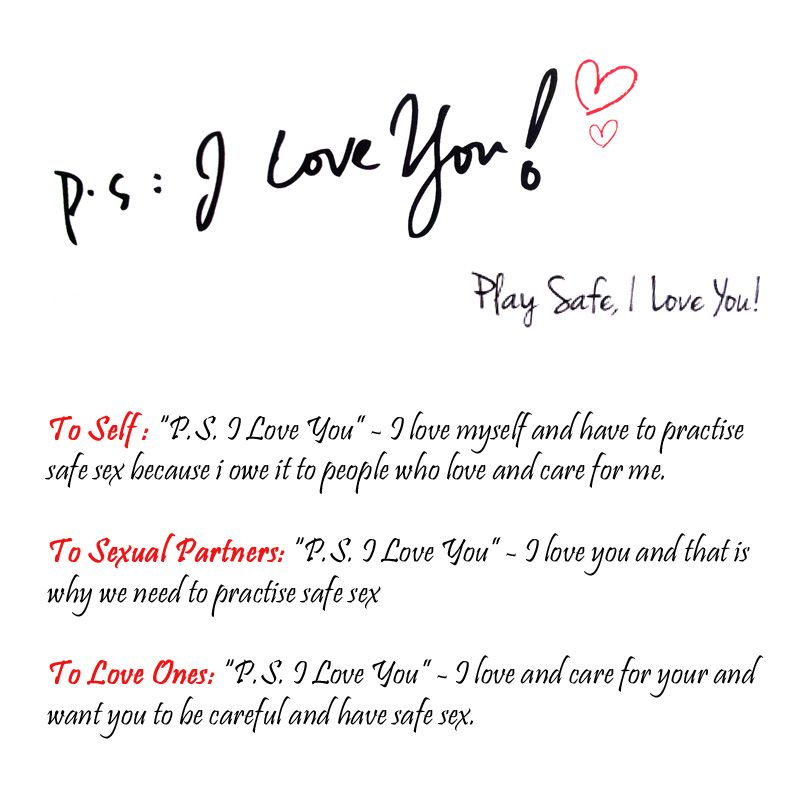 So as most youths spend most of their time online, therefore Durex created this video and leaked it online so as to reach out to the youths and deliver the message of safe sex more efficiently. Now you know that it's not a real video of holly jean caught on bed with an ang moh le hor~ haha~
But seriously, do you really practice safe sex? In the annual Durex Sexual Wellbeing Global Survey, it shows that Singaporean youths who were still studying, were 20 times less likely than global youths to use condoms during their first sexual experience! That is really one SHOCKING figure!!
I know most pple do not prefer to use a condom during sex as they "find" that they enjoy more and can perform better without using a condom. BUT! do you know that people whom used a condom at first sex are 2.4 times more likely to be satisfied with their overall sex life?
With these shocking findings, Durex Singapore is launching a campaign targeted at youths, to create awareness and encourage safe sexual behaviour, especially at first sex. This campaign is know as "P.S. I Love You"
The "P.S. I Love You" campaign, which stands for "Play Safe, I Love You" is targeted at Singaporean youths aged between 18-25 years old. The idea of this campaign was to trend the code "P.S. I Love You" as an easy reminder for youths to practice safe sex, in a much less embarrassing and direct way to talk about this topic.
As part of this campaign, Durex organised a "Safe Sex Tape" Video Making Competition whereby participants were required to film and submit a video not more than 5 mins to educate youths on the importance of safe sex, at the same time incorporating the phrase "P.S. I Love You" in it.
Together with another few more bloggers, we were given the privilege to Preview these videos last friday in a cosy room located somewhere in chinatown area. 😛 Will blog about it on my second entry for this campaign. 🙂
Meanwhile, visit www.facebook.com/durexsingapore to view the videos from the top 8 finalists and show ur support by voting for your favourite ones!
Till my next entry, remember