SINGAPORE – Housed in a charming conserved colonial building previously occupied by the British Army, The Barracks Hotel, located within idyllic Sentosa, invites guests to retreat into tranquillity and explore Singapore's storied past with its newly launched Heritage Safari.
Offering two thematic trails – Colonial Architecture Tour and Cultural Gems – with five different itineraries, the Heritage Safari provides a tailored destination experience for a memorable escape in the Barracks Jeep. This follows the launch of the Colonial Charm tour in 2021, which has been well-loved among locals and tourists for the fascinating facets of Singapore's history that one would unearth during the trip down memory lane. Whether you are into history and culture, local fare and tradition, or simply looking to unwind and bond with your family and friends over an adventure, the Heritage Safari is crafted with care and stamped with The Barracks Hotel's hallmark of thoughtful luxury, leaving you floating in nostalgia with an exquisite experience to tell beyond the heritage hideaway.
A Tailored Experience Fit for the British Colonial
To welcome guests for their stay and adventure, each guest will be offered a personalised safari shirt, complete with customisable name mono, buttons, thread colour and barracks embroidery by Joe's Tailoring – a family-owned, bespoke tailoring house. This personalised fitting experience will take place at Joe's Tailor x The Barracks Hotel Private Room, located within Joe's Tailoring.
Designed to encapsulate the hotel's old-world charm, the Joe's Tailor x The Barracks Hotel Private Room will make guests feel as though they are on the hotel premises. From the Barracks scent that greets one as they walk through the door to the interior fitted with antique suitcases and safari shirts, and the drinks menu where guests can choose from prosecco or The Barracks Hotel's signature tea blend, 1904, to sip and savour while getting fitted, the Barracks Hotel experience comes to life through every stage of the sartorial journey.
Colonial Architecture Tour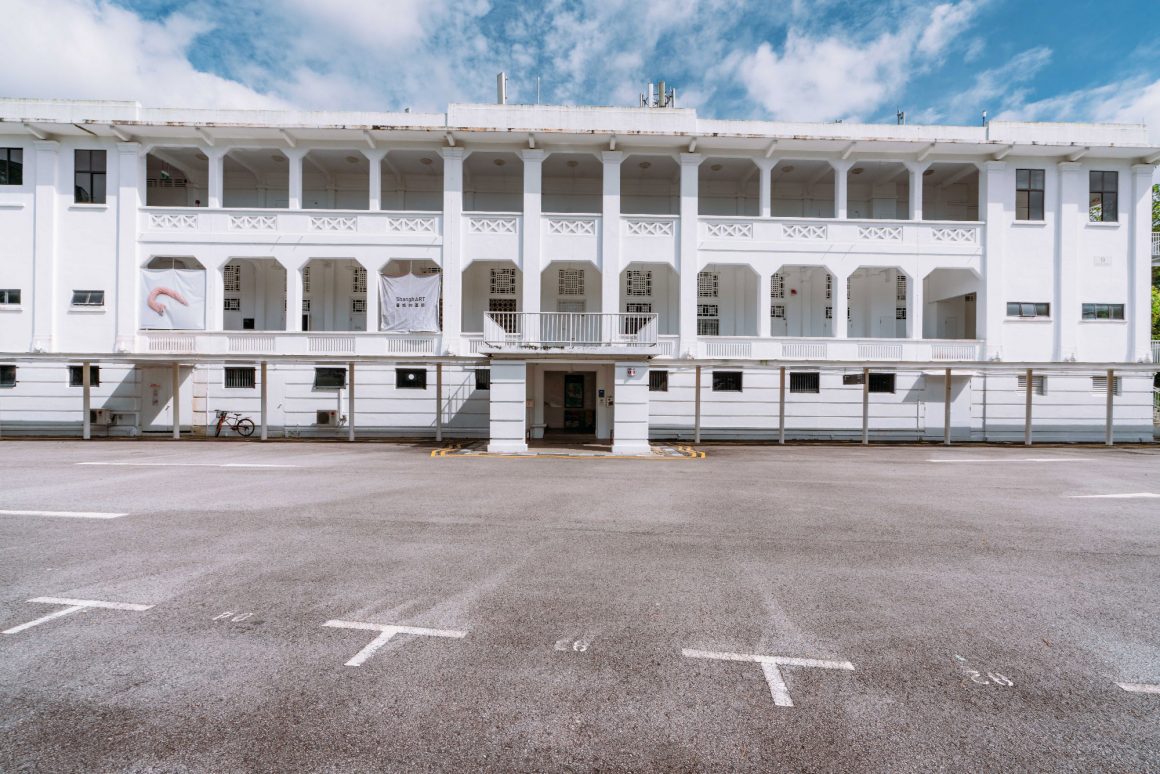 Take a trip down memory lane in the Barracks Jeep and explore the colonial black-and-white buildings that were once home to the British armed forces in the 1800s. The fully guided tour will take guests to a few key spots including Fort Siloso, Mount Imbiah, Seletar Estate, Gillman Barracks, and Dempsey Hill where they will learn more about the evolution of this area over the years – from a nutmeg plantation to military barracks, and to the retail and dining destination it is today. Exploring these historical sites in a jeep, which was the main mode of transport for British soldiers back in the day, makes for a truly memorable experience. Round off a day of discovery with a gastronomic three-course dining experience at Tamarind Hill, a renowned Thai restaurant housed in a restored colonial manor at Labrador Nature Reserve.
Cultural Gems
This theme, offering four different itineraries, traces Singapore's multicultural heritage through the city's ethnic enclaves – guests can choose from one of the four walking tours in Chinatown, Kampong Glam, Katong or Tiong Bahru.
Led by Tour East, the Chinatown tour includes a private Chinese tea appreciation workshop with food pairing at Tea Chapter, while the Kampong Glam tour offers guests the opportunity to create their own batik masterpiece using traditional and modern tools. Foodies would enjoy exploring the Joo Chiat and Katong district, peppered with culinary surprises – witness the art of popiah skin making and try your hands at assembling your own popiah. Be sure to save some stomach space as the walking tour culminates with a visit to a Peranakan chef's house, where guests will get to indulge in an array of authentic Peranakan delicacies, and learn some of her secret recipes.
For those keen on picking up basic photography skills, opt for the Tiong Bahru tour, led by a professional photographer who will share tips on how to capture great angles while taking guests around the picturesque neighbourhood to explore its rich history.
Available from 25 April 2022, the Heritage Safari room package is priced at $2988 nett for a 2-nights stay in a Premier Room and $3588 nett for a 2-nights stay in a Suite. Both room packages include:
Choice of Heritage Safari itinerary with meal included
Transfer experience in the Barracks Jeep
Personalised fitting experience at Joe's Tailor x The Barracks Hotel Private Room.
Personalised safari shirt complete with customisable name mono and barracks embroidery
Arrival gift of chocolate truffles and prosecco
Daily breakfast at The Living Room; evening canape; and The Barracks signature cocktails
Packages are available for booking via https://www.thebarrackshotel.com.sg/deals