Marina Bay Singapore Countdown 2013 Official Blogger
If this is the first year you are attending the Marina Bay Singapore Countdown 2013 and is kinda unsure of what to expect and to do, here's a survival guide that i've prepared which might be of good use for you! 😀
Firstly, the most important thing is Transport. Be it driving there or taking the public transport, here's some things that you need to take note of…
Road Closure
Extreme left lane of Raffles Avenue (between Temasek Avenue and Esplanade Drive)
Extreme left lane of Fullerton Road in the direction of Collyer Quay
Extreme left lane of Collyer Quay in the direction of Shenton Way (between Fullerton Road and Marina Boulevard)

31st December 2012 from 6 p.m. to 2 a.m. the following day

4. Extreme left lane of Marina Boulevard in the direction of Bayfront Avenue (between Raffles Quay and Bayfront Avenue)

31st December 2012 from 9 p.m. to 2 a.m. the following day

Marina Boulevard
Marina View Link
Marina View
Marina Way

31st December 2012 from 10 p.m. to 1 a.m. the following day

9. Raffles Avenue (between Temasek Avenue and Esplanade Drive)

31st December 2012
from 11.30 p.m. to 1.30 a.m. the following day

13. Bayfront Avenue (between Raffles Avenue and the entrance of Marina Bay Sands Hotel)

14. The carriageway of Temasek Avenue in the direction of Temasek Boulevard (between Raffles Avenue and Raffles Boulevard)

17. Extreme left lane of Finlayson Green

31st December 2012
from 11.30 p.m. to 1.30 a.m. the following day
Click here for the full details on the traffic advisory.
*
How to get there?
Public are advised to take the train and alight at these stations to access marina bay.
Raffles Place
City Hall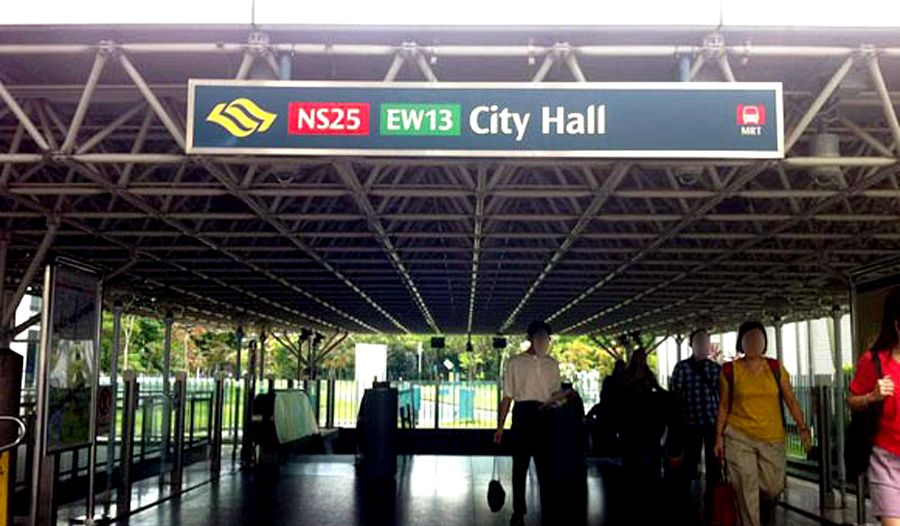 Esplanade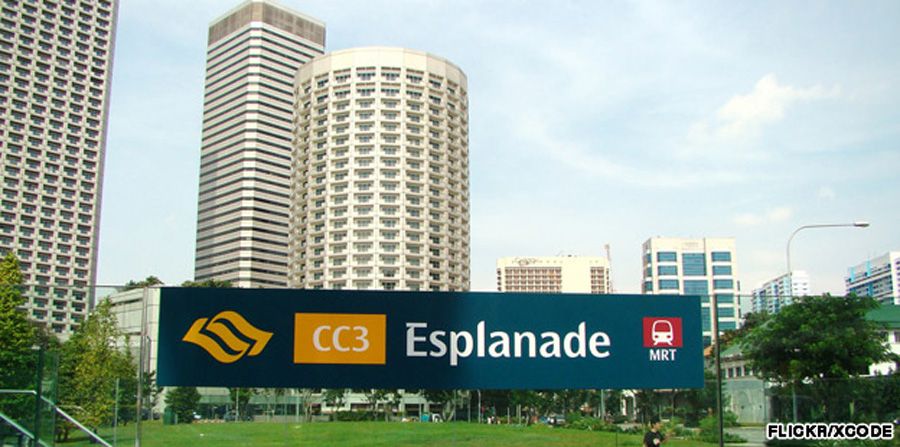 Promenade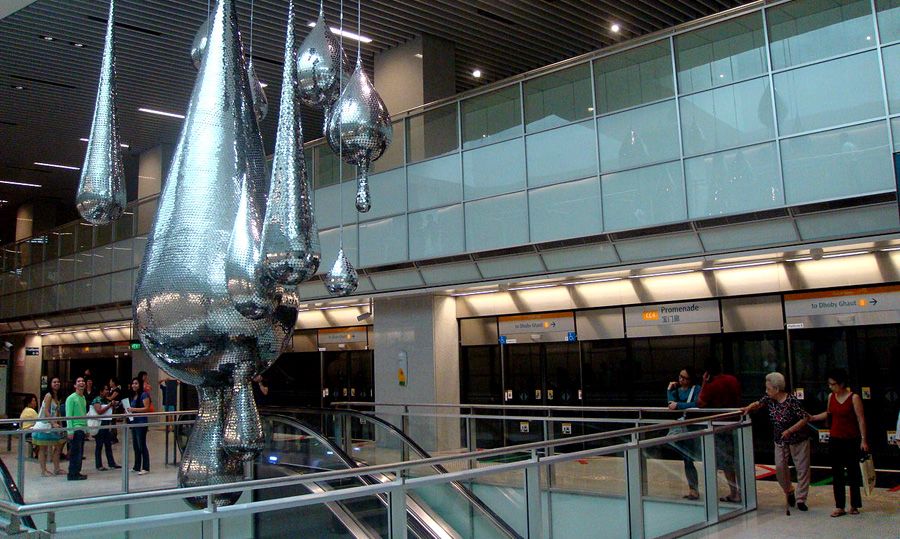 Bayfront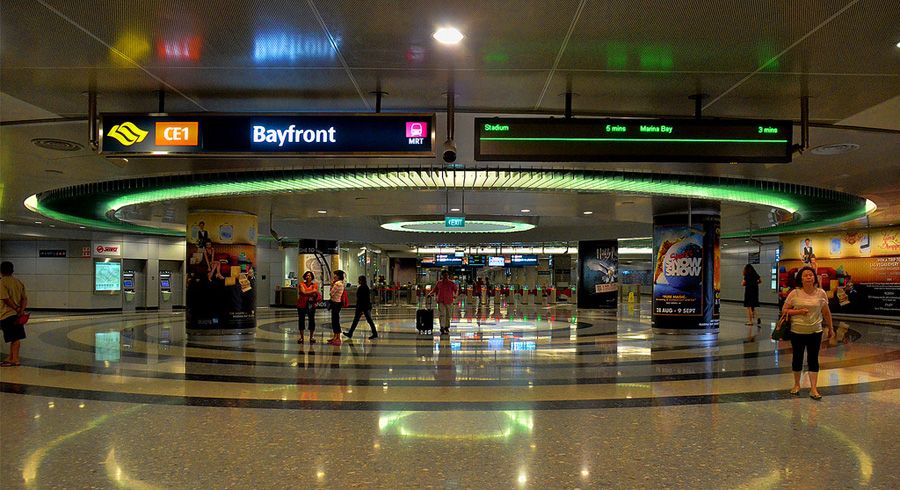 *
Where To Go?
What i would suggest is to leave home earlier so as to avoid the crowd nearer to the evening. You can head to these shopping malls around marina bay to shop and have your early dinner there 😉
Raffles City
Marina Square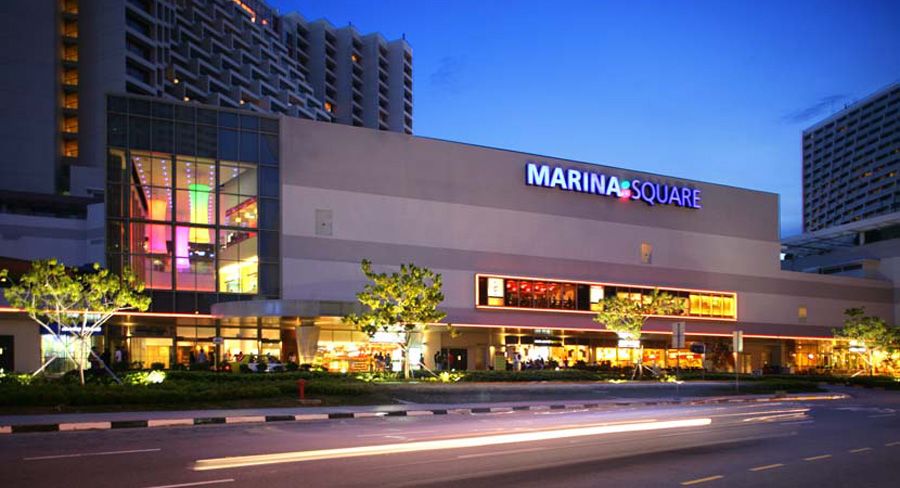 Suntec City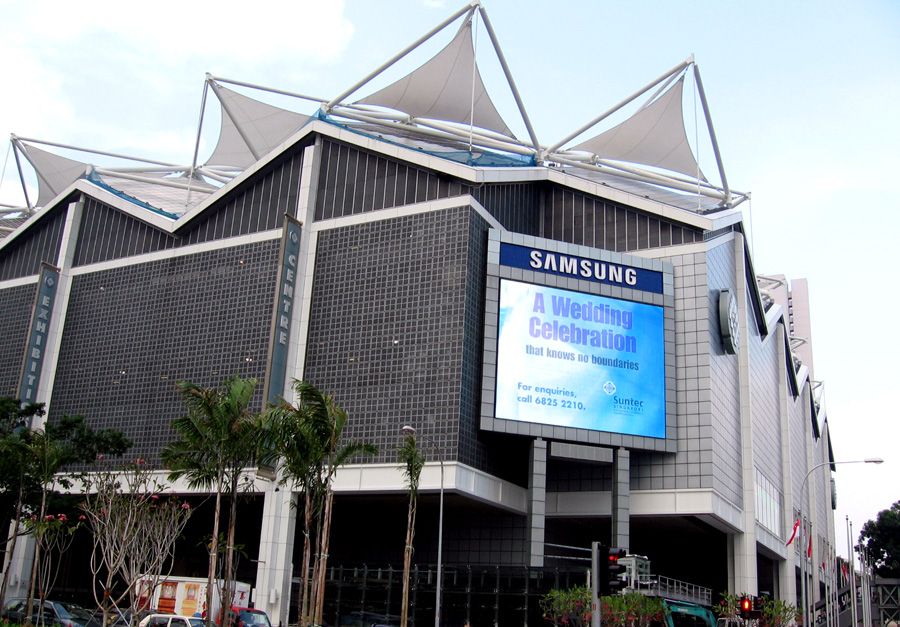 Marina Bay Link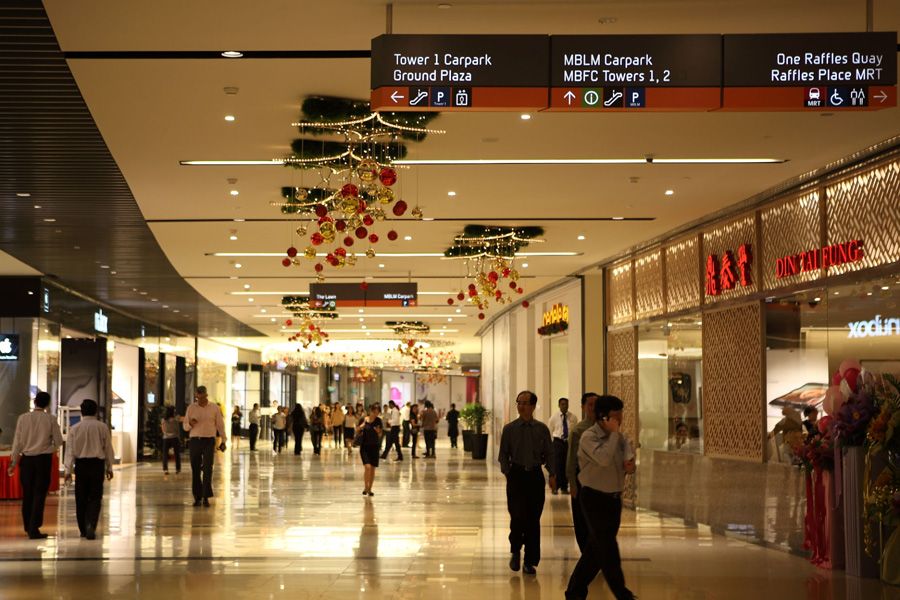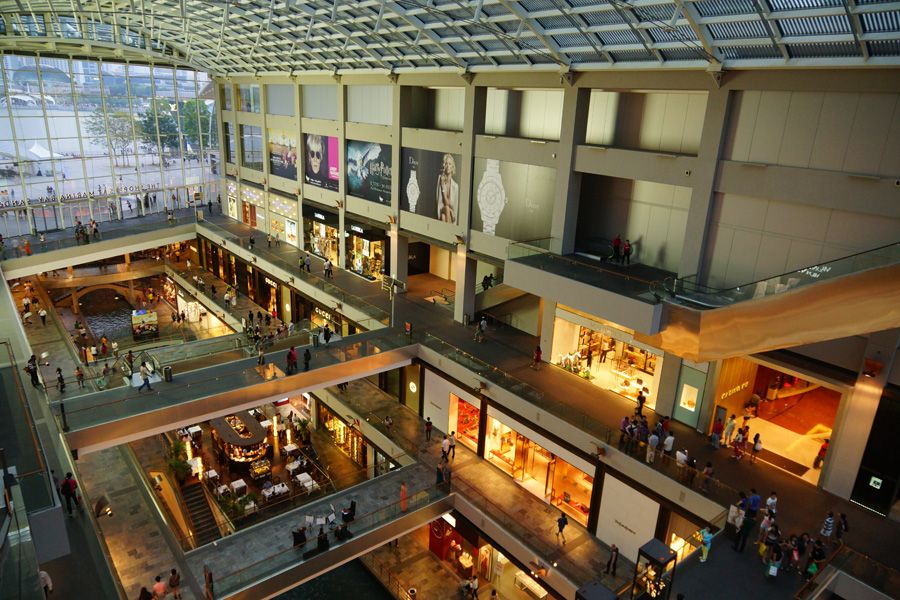 *
What To Bring?
As the weather is kinda unpredictable, what i suggest is to bring an umbrella or poncho with you, best if you can get those foldable umbrella so you can keep in in your bag. Try not to bring too much valuable items with you and stay vigilant at all times 😉
Bring a bottle of water with you, a picnic mat and some snacks to keep you going throughout the night. 😉 There's also booths selling drinks and food along marina bay as well, so you don't have to worry about going hungry 😛
*
What To Expect?
There's alot of activities ongoing from early evening till late night to keep you entertain! 😀
ESPLANADE PRESENTS: CELEBRATE DECEMBER
Esplanade Concourse/ Outdoor Theatre
14-31 Dec 2012, Various timings, Free admissionJoin in the festive cheer as Esplanade brings you and your loved ones a touch of joy through uplifting musical performances and activities that entertain and inspire. For more information, please visit www.esplanade.com
RHYTHMS BY THE BAY
Marina bay Waterfront Promenade
31 Dec 2012, Mon, 5pm – 7pm, Free admissionRhythms by the Bay is a series of free performances and concerts taking place on the last Saturday of every month at the
Marina Bay waterfront Promenade
. In conjunction with the
Marina Bay Singapore Countdown
, the December edition of Rhythms by the Bay had been specially scheduled on 31 Dec 2012, Monday, instead to add on to the many other exciting activities happening at Marina Bay on New Year Eve. This community engagement and outreach initiative by the Urban Redevelopment Authority is intended to create a more vibrant Marina Bay as well as to serve as a showcase for performing talents in Singapore.
DOWNTOWN BITES by MARINA BAY LINK MALL
Marina Bay Waterfront Promenade
31 Dec 2012, Mon, 5pm–2amCome on down to Marina Bay Link Mall to enjoy spectacular views of the fireworks as we count down to 2013 at Marina Bay!Fill your midnight hunger pangs and quench your thirst at the 'Downtown Bites @ MBLM' – Four Seasons Gourmet Market, Fruit Frolic, Munch, Salad Stop!, Starbucks, The Coffee Bean and Tea Leaf, The Rotisserie.
"HAPPY 3+65!" A NYE COUNTDOWN PARTY 2012
The Promotory@Marina Bay
31 Dec 2012, Mon, 10pm – 1am, Free admissionWelcome 2013 with Republic of Pop! This music event that is all "Made in Singapore" aims to celebrate the success of local music artistes who have achieved recognition in 2012. Be enthralled by the melodius performances by Singapore's emerging talents such as Vanessa Faith, Cheryl Wee, Shimona Kee, Siti Zahidah and more!
"Skydancing by GOFLYKITE" at NYE Countdown Party 2012
The Promontory@Marina Bay
31 Dec 2012, Mon, 10pm – 1am, Free admissionGoFlyKite marries the principles of remote-controlled planes with the feather-light materials of kites and LED lights to produce a uniquely Singaporean invention. Watch in awe as these revolutionary kites soar over the Marina Bay waterfront, creating colourful configurations and bringing with them, your aspirations for 2013!
MEDIACORP CHANNEL 5 PRESENTS CELEBRATE 2013
The Float @ Marina Bay
31 Dec 2012, Mon, 7.30pm–3amUsher in the New Year with Celebrate 2013! The year's biggest countdown party revs it up with regional acts like Korean hip hop act M.I.B, and Malaysia's multi-talented diva Sheila Majid. Together with the international cast of award-winning musical Jersey Boys, Singaporean-Korean K-pop girl group SKarf, and a star-studded lineup of homegrown talents. This includes regional sensation Taufik Batisah, John Klass and his band The Professionals, and young artistes such as rapper ShiGGa Shay, indie band The Sam Willows, pop/hip-hop duo Trick, and contemporary rock band Brandon Lee. They'll be sharing their talent on The Float @ Marina Bay. Celebrate 2013 will wow audiences with spectacular and exciting musical performances to ring in the New Year.At the stroke of midnight, the skies ignite as the magnificent fireworks display lights up Marina Bay! Then boogie, strut or do gangnam style into the early hours of the New Year with DJs Foxxxy and Inquisitive as they spin up a storm on the dance floor right on The Float @ Marina Bay. With 8 hours of non-stop partying, it'll definitely be a night to remember!Tickets are priced at S$25 and are available at
www.sistic.com.sg
20% Discount for Group Purchase (5 or more tickets)
10 % Discount for Student and NSF
50% Discount for children 12 years and below and Senior CitizensFor more details, check out
xinmsn.com/celebrate2013
Lastly, Fireworks!! Here's a the vantage points suggested by marina bay to view the spectacular fireworks tonight!
Lastly, if you are not in a hurry to head back home, you can probably chill for awhile along marina bay right after the countdown so as to avoid the congested crowd at the various train stations. (from my past experience). Here's the transporation details after the countdown.
North East Line (NEL)
The last train in the direction of HarbourFront will depart
Punggol Station at 1.45am
Serangoon Station at 1.56am
Dhoby Ghaut Station at 2.09am
Outram Park Station at 2.14am
The last train towards Punggol will depart
HarbourFront Station at 2.16am
Outram Park Station at 2.19am
Dhoby Ghaut Station at 2.25am
Serangoon Station at 2.37am.
The last East-,North- and West-bound trains will depart City Hall Interchange at 2.15am on Jan 1, 2013. Train services between Expo and Changi Airport stations will remain unchanged.
BUS SERVICES
Six Nite Owl services will be extended to operate until 4.00am instead of 2.00am.
*
Be A Gracious Citizen & Keep the Environment Free from Litters!
Yes! this is very important!!! please clear whatever rubbish you have with you and throw them into the rubbish bin which can be easily found. Keep the environment clean and do your part as a gracious citizen yeah! 🙂
*
Are You Ready to Welcome 2013?
So come on down to the Marina Bay tonight and JOIN me (will be at the promontory) and the other bloggers as we Countdown to a Awesome 2013! 😀
Follow me on twitter, facebook and instagram for more updates as well!
Read more about journey as a Marina Bay Singapore Countdown 2013 Official Blogger here!