As 2018 comes to a close, it's time to prepare our little ones for the new school year. These stylish tech gadgets will help you motivate the kids to stay fit, do their chores, and stay connected to you. As a bonus, they come with games your children will love – once they finish their homework!
The Stylish Fitness Tracker Watch: Garmin vívofit® jr. 2
Play like a princess, or be like a hero: The choice is yours! Garmin's vívofit® jr. 2, a swim-friendly kids activity tracker now comes in four new colours, with Disney-themed bands for boys and girls alike. Check out the new Spider-Man vívofit® jr. 2 in Red or Black if your kids love the web-slinging superhero, or the Princess versions in Pink and Purple, featuring Belle, Jasmine and more.
The vívofit® jr. 2 helps kids stay fit the fun way, letting them earn rewards for active minutes and even chores completed. They can unlock Disney adventure games and icons, and parents can monitor kids' progress and set tasks for kids on the parent-controlled app.
Key Features
Customisable colour screen and user-replaceable battery that lasts 1+ year; no recharging needed
Helps parent access chore management and reward tools on the parent-controlled app
Tracks steps, sleep and 60 minutes of daily recommended activity
Reminder alerts and task timer keeps kids on top of chores such as homework, practice time and brushing teeth
Motivates kids to achieve active minute goals that unlock adventures, games and icons featuring Marvel's Spider-Man, or Disney Princesses Ariel, Belle, Jasmine, Mulan and Rapunzel
Price: $149 / More Info
Cheerful, Cute and "Childproof": The Nokia 8110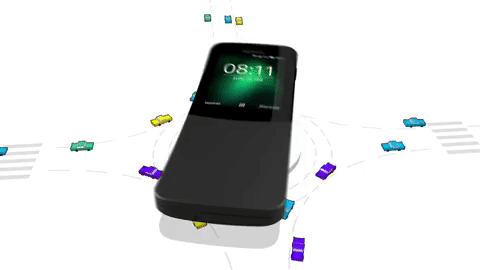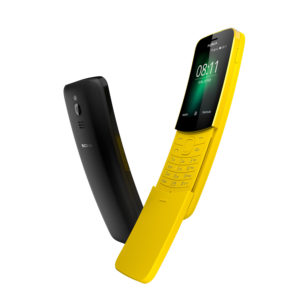 Did you own the classic Nokia 8110 slider phone, most commonly known as the 'banana phone' from The Matrix? Have your kids relive the fun with the new Nokia 8110 with 4G, which is perfect for voice calls and SMSes. The essential Nokia phone for children, the Nokia 8110 also has Google Maps access to help your little one find his or her way around, YouTube for entertainment, as well as Google Assistant and Twitter.
The Nokia 8110 has an easy-to-use interface for kids, who can also use the slider to answer and end calls. Like other Nokia phones, it's super durable and reliable, as well as affordable, making it a great first phone for kids.
Key Features
Powerful battery life – The Qualcomm® 205 mobile platform is optimised to bring performance without compromising on battery life, bringing up to 25 days of standby time from a single charge.
Durable polycarbonate shell
2 MP camera with LED flash
2.4" curved display
Android apps: Google Maps, YouTube, Google Assistant, Twitter
Fun games for kids: Snake, Gems, Castle of Magic, Danger Dash
Available in Yellow and Black
Price: $109 with GST