Starbucks introduced two new food items, the ImpossibleTM Pasta Salad Bowl and ImpossibleTM Pie, to its core menu in Singapore, following the launch of the market's first plant-based menu item in July. The new Impossible Pasta Salad Bowl and Impossible Pie will be available at all Starbucks stores island-wide and through delivery.
The new dishes in Singapore join a growing number of plant-based menu items offered to Starbucks customers around the world. As customer demand for plant-based choices increases, Starbucks remains committed to expanding plant-based food and beverage offerings, as an environmentally friendly menu contributes to Starbucks global aspiration to be a resource-positive company.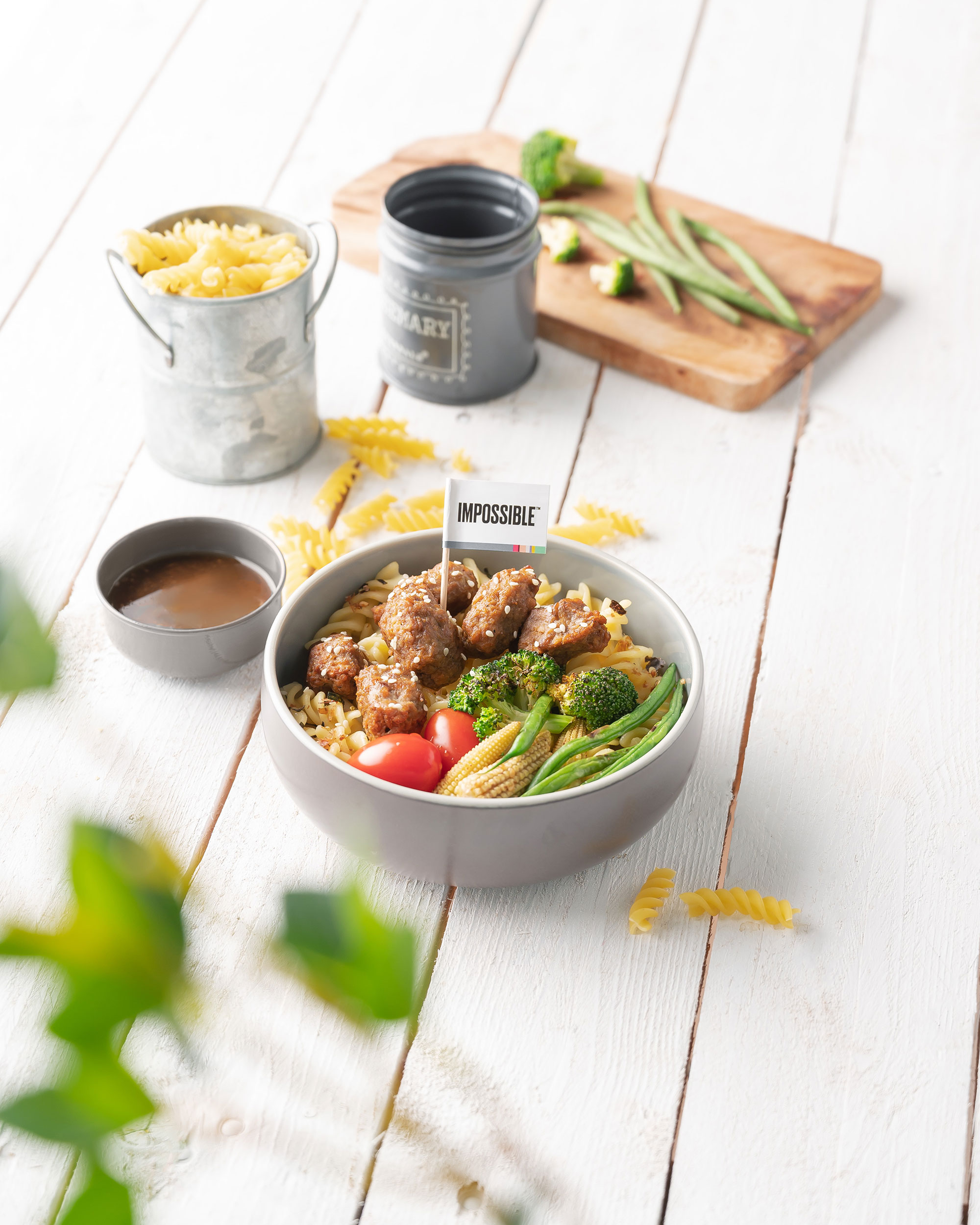 "We know our customers are increasingly interested in plant-based food and beverage choices, and we're excited to bring these innovative new additions to our menu," said Patrick Kwok, general manager, Starbucks Singapore. "These delicious dishes join a range of food choices available at Starbucks in Singapore, and pair wonderfully with our handcrafted beverages. In addition to our two plant-based core food items, we are looking forward to expanding our beverage menu with plant-based options in the coming months as well."
"We're thrilled that these new dishes made with our delicious ImpossibleTM Burger are now available as part of Starbucks' core menu in Singapore. Impossible Foods is on a mission to make the global food system sustainable and having these dishes widely available to customers across the island, and all year-round, takes us another step closer to achieving this," said Nick Halla, SVP of International at Impossible Foods.
The new menu is available at all Starbucks stores across Singapore, and for delivery through Deliveroo, Foodpanda, and GrabFood.