SINGAPORE – Visitors to ArtScience Museum will soon be able to take a captivating multi-sensory journey through the ecosystem of a vast forest in its upcoming virtual reality installation, We Live in an Ocean of Air. This first-of-its-kind experience in Singapore will be housed within the Museum's permanent VR Gallery.
We Live in an Ocean of Air is by Marshmallow Laser Feast (MLF), one of the world's leading experiential art collectives. As pioneers in immersive experiences, their latest project transports visitors across the globe to Sequoia National Park, California – a forest filled with giant sequoia trees.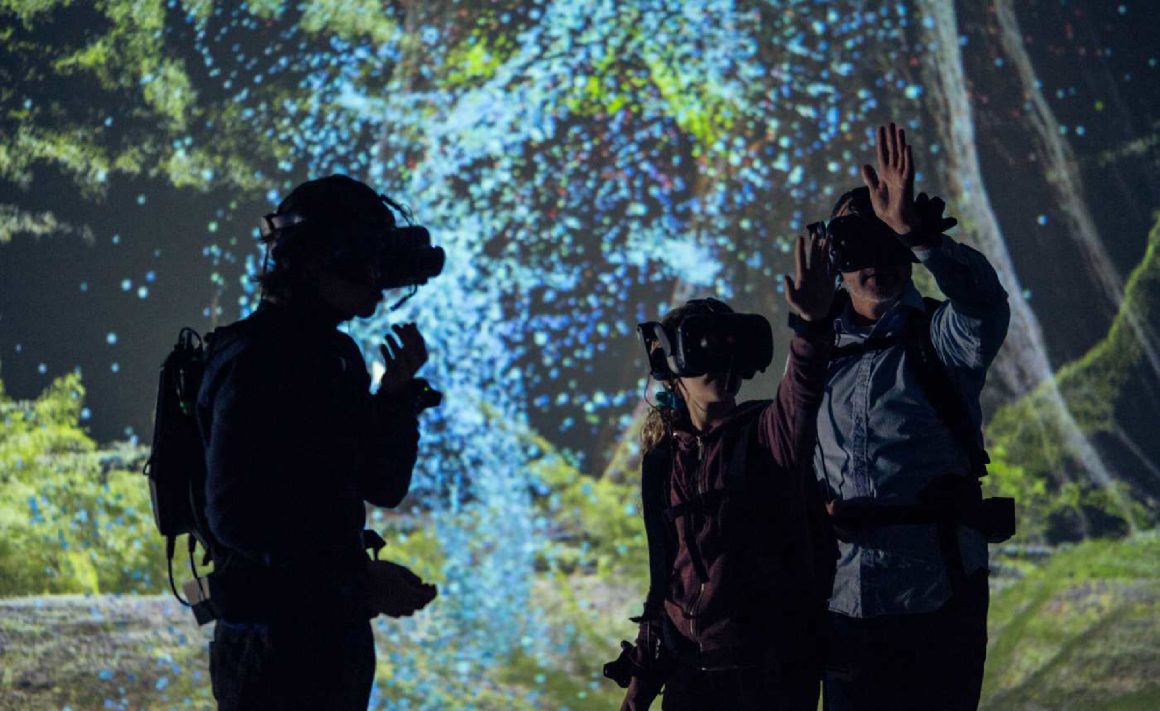 We Live in an Ocean of Air is a 12-minute-long immersive experience where visitors are invited to follow their breath through the forest, discovering the inner life of a giant sequoia tree. In this stunning multi-sensory experience, state-of-the-art technology including breath sensors and heart rate monitors, visualise the human cardiovascular system as a pulsing red glow and transcribe visitors' breath as a cascade of particles. The resulting artwork is an extraordinary, yet meditative, encounter that illuminates the invisible, yet fundamental, connection between humans and the natural world.
Prior to its Asian debut in Singapore, We Live in an Ocean of Air premiered in 2018 at The Saatchi Gallery in London for a sold-out run, which was extended twice due to popular demand.
Located on Level 4 of ArtScience Museum, We Live in an Ocean of Air also launches alongside a new cinema space as part of a holistic offering that will extend visitors' experience across different mediums. The opening film programme titled We Tread in a Garden of Spells has been specially curated to complement the installation, with a wide variety of works exploring the theme of environmentalism through cinematic magic-realism. Tickets are now available for booking at https://www.marinabaysands.com/museum/events/garden-of-spells.html.
We Live in an Ocean of Air
28 May 2022 to 2 October 2022
ArtScience Museum
| | | |
| --- | --- | --- |
| | Standard Ticket (SGD) | Singapore Resident (SGD) |
| Adult | $19 | $16 |
| Concession | $14 | $12 |
For more information on VR Gallery: We Live in Ocean of Air, visit https://www.marinabaysands.com/museum/exhibitions/we-live-in-an-ocean-of-air.html