Every feel like going for a slow comfortable lunch without overstuffing your stomach? A semi-buffet just might be the answer. Starting 2 April 2018, Sky22 at Courtyard by Marriott Singapore Novena introduces a new semi-buffet lunch and dinner offering to hit the spot.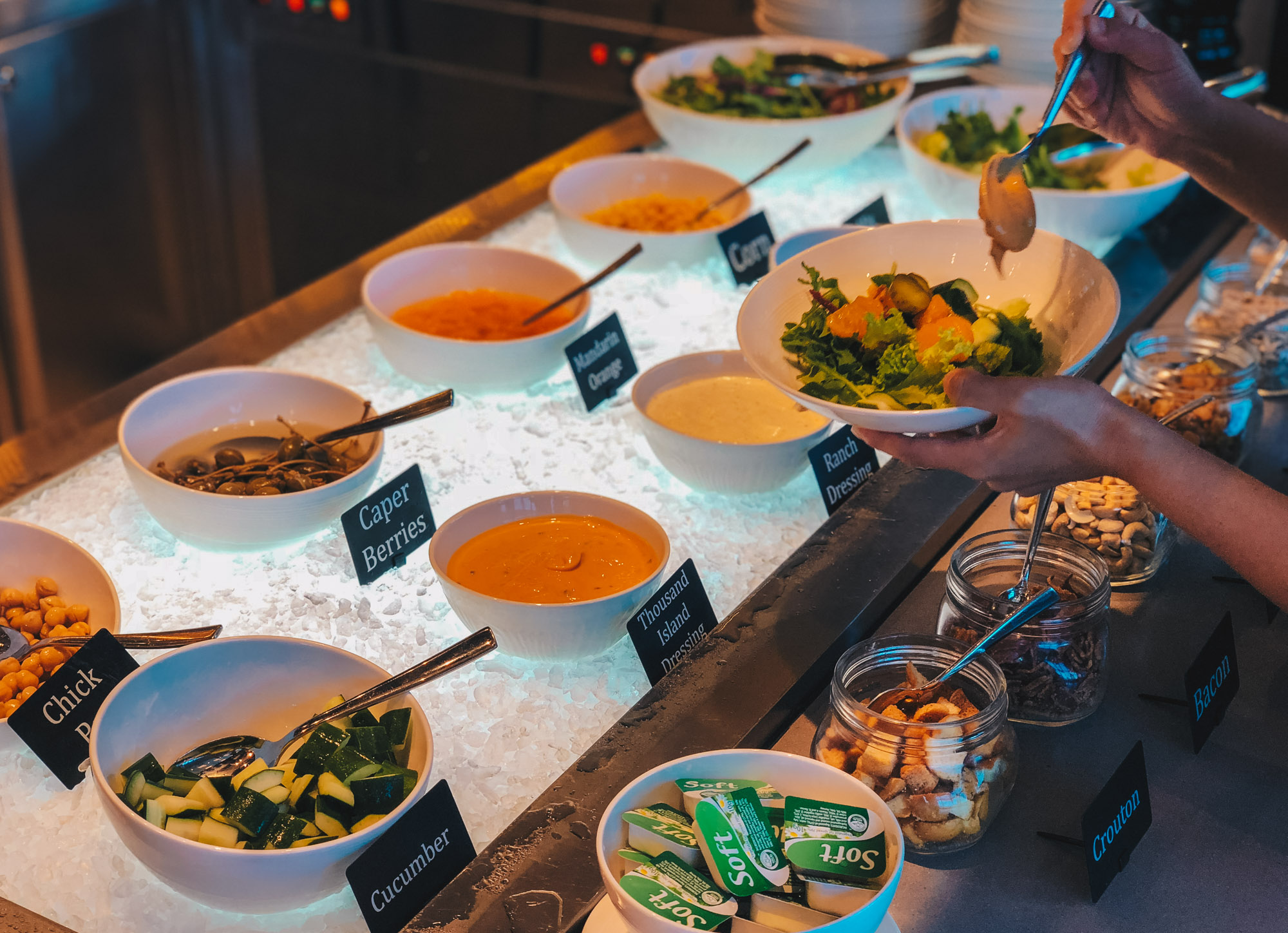 Lunch and dinner semi-buffet come with unlimited servings of salad, soup, freshly baked loaves of bread, and desserts. All you have to do is to order one of the many main dishes that are changed on a rotating basis
We started lunch with the Coq Au Vin, Sky22's rendition of this French classic was pretty ok. The chicken was tender, juicy and with a subtle wine aroma. The pumpkin on top was well-cooked to achieve the perfect texture – not too tough or too mushy. I personally did not like the taste of the chicken but Darren thought that it was alright.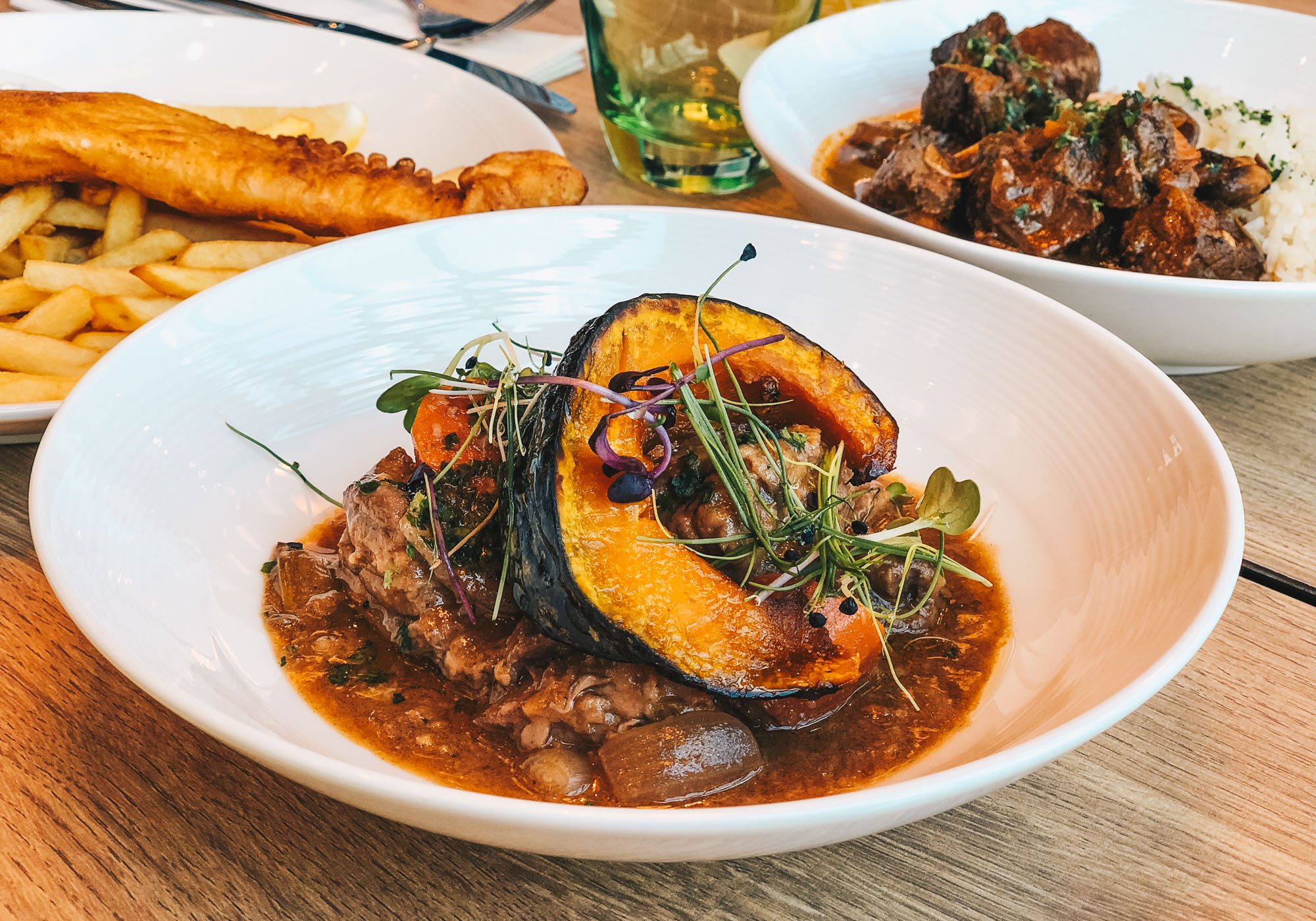 The Char Siew Barbeque Ribs with salted egg yolk fries was a creative dish. We loved the deep roasted flavour from the Char siew and it was interesting to eat it in the style of the American fall off the bone rib style. The fries were sadly a little soggy and the salted egg yolk sauce could not save them.
The fish and chips were tasty however similar the pork rib dish, the fries were a little soggy and could use more crunch. The in-house made tartar sauce was heavenly and compliment the fish very well.
We moved on the Beef Casserole – the red wine brasised beef with rice that is enriched with herbs like bay leaves and rosemary. The braised beef was soft and tender. Each mouth of beef has a deep flavour from the sauce, a hearty dish that paired with fluffy rice pilaf.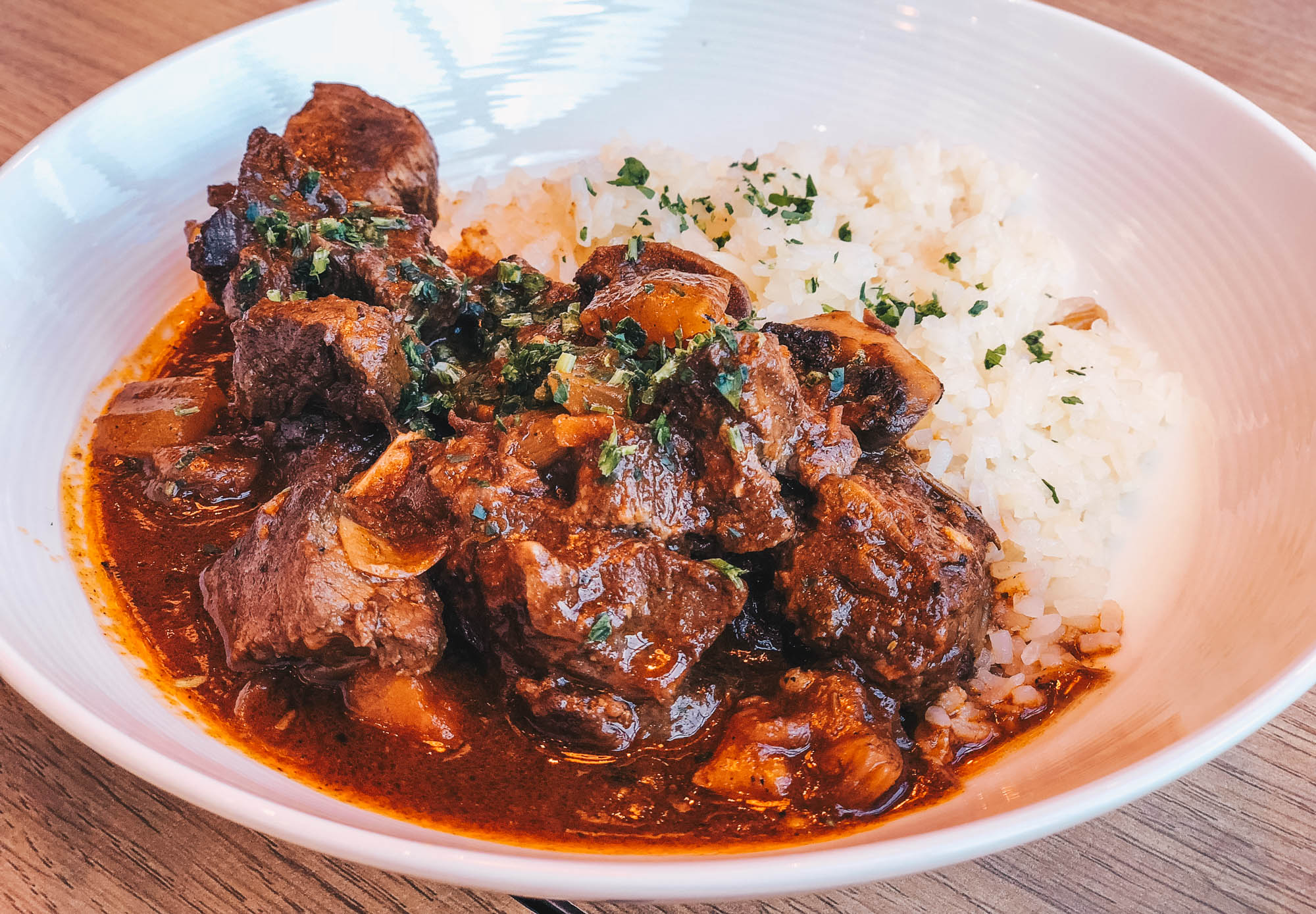 Vegan friends can look forward to the Vegetable Tortilla, roasted vegetable in a warm tortilla wrap topped with guacamole. The roasted vegetables were sweet and well seasoned. This was one of my favourate dishes simple and tasty, great for a light lunch.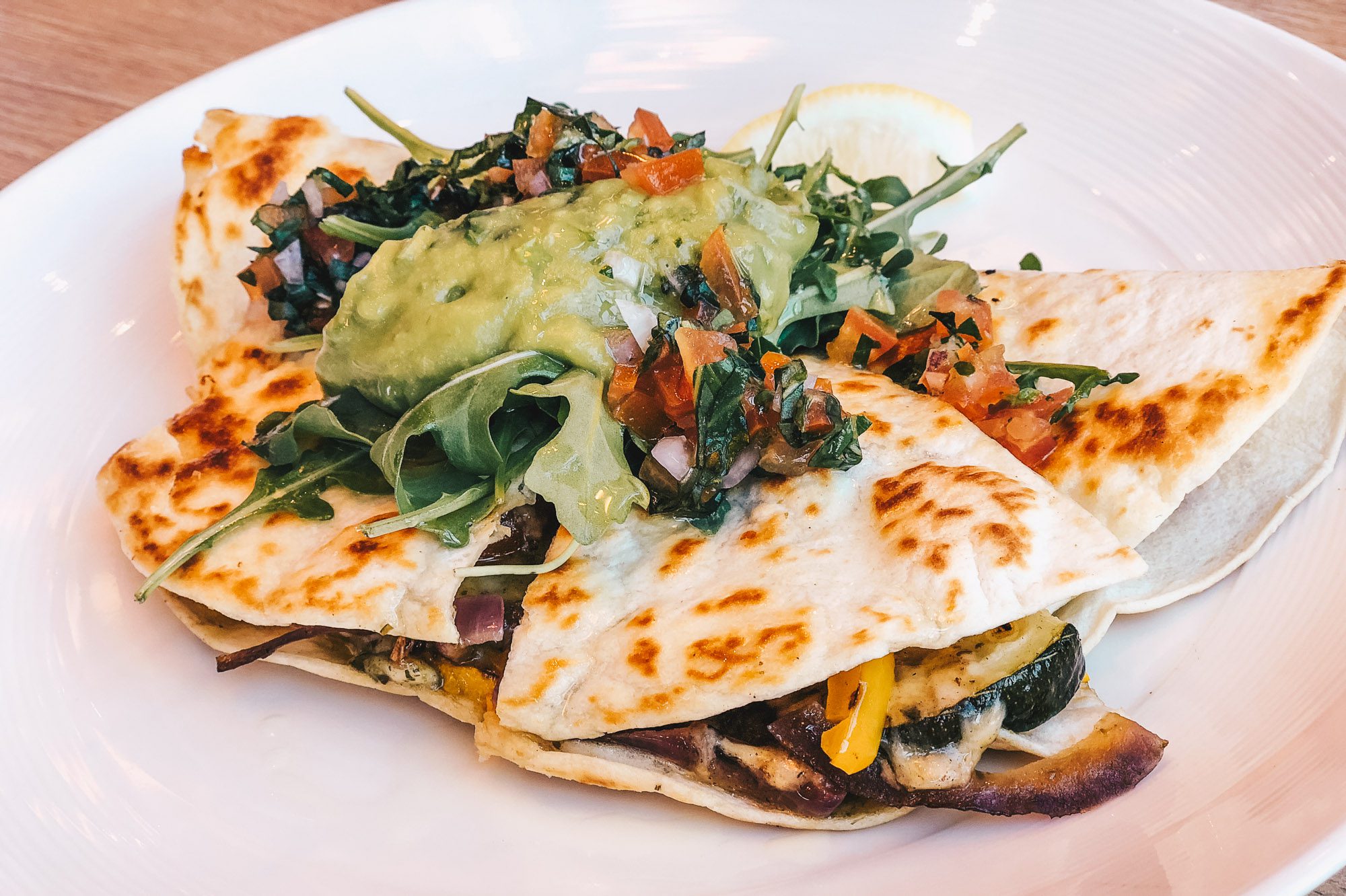 For something more traditional go for the Nonya Assam Laksa Lemak. The hot, sour and pungent
gravy coats each strand of noodle evenly and comes with a dollop of heh ko/prawn paste. Fans of the dish will be happy to know that the chief here is actually from Penang and authentic flavours shine in this dish.
End off your meal with an assortment of desserts such as Bread and Butter Pudding, Apple Crumble, Crème Brulee and Pear Strudel. and fruits. We would recommend the mango lychee shooters which were light and not overly sweet.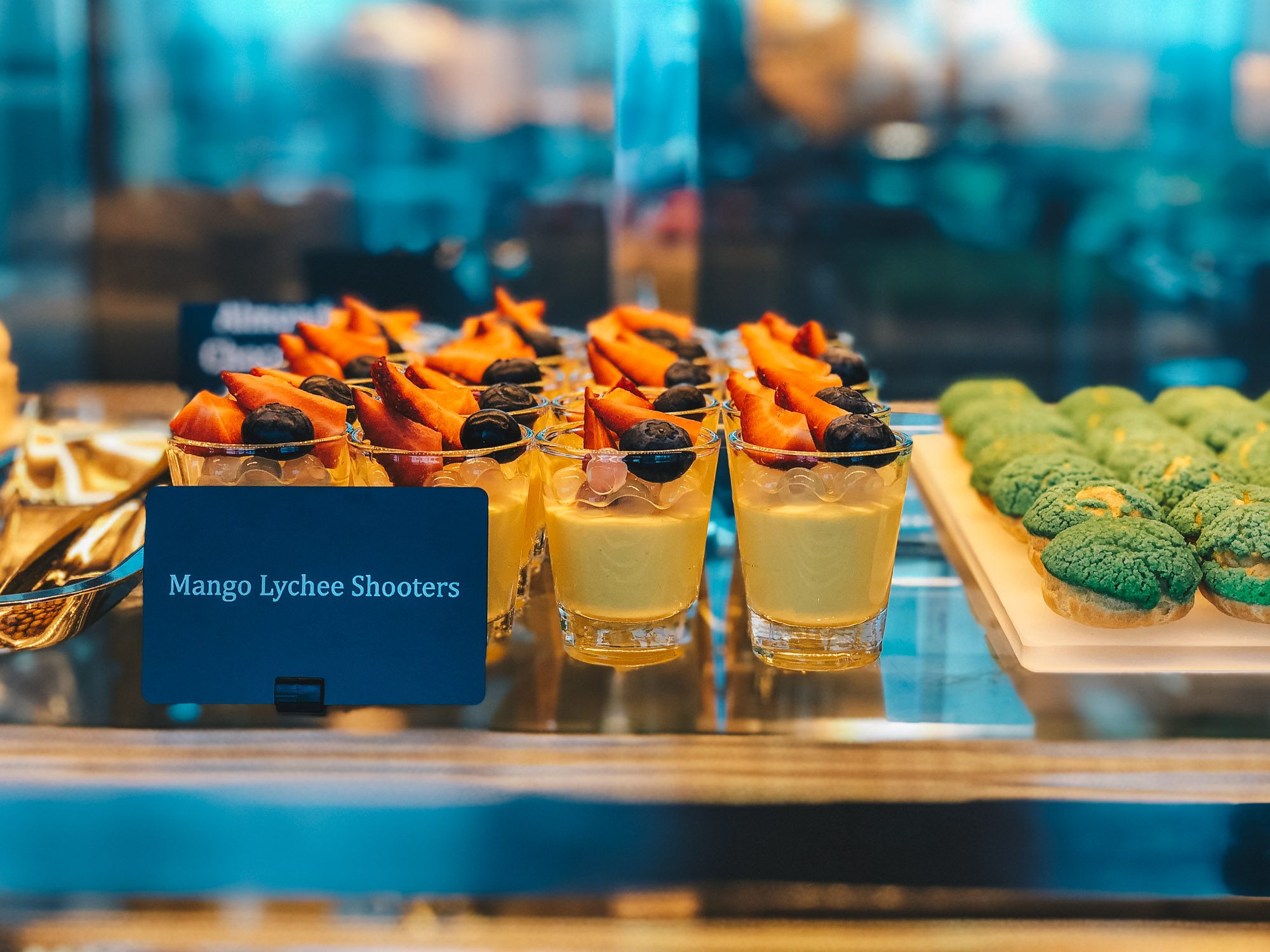 The semi-buffet is available for lunch from Monday to Friday, 12pm to 2:30pm at $22++ per person, and dinner from Sunday to Thursday, 6pm to 10pm at $30++ per person. Which is really good value for money!
Sky22
Courtyard Singapore Novena
99 Irrawaddy Road, Novena,
Singapore 329568
http://www.marriott.com/hotels/hotel-information/restaurant/sincy-courtyard-singapore-novena/
This was an invited tasting, though all opinions expressed are our own.