Singapore Airlines unveiled its highly-anticipated new cabin products which will be fitted to its Airbus A380 fleet, starting from next month on the first of five new A380 aircraft. Retrofit work will also take place on 14 existing aircraft too.
The new Singapore Airlines A380 will be configured with 471 seats in four classes, featuring six Singapore Airlines Suites and 78 Business Class seats on the upper deck, as well as 44 Premium Economy Class seats and 343 Economy Class seats on the main deck.
Singapore Airlines Suites
A total of six suites are tucked spaciously within the front cabin of the upper deck where you can experience a sense of exclusivity and intimate privacy aboard the A380.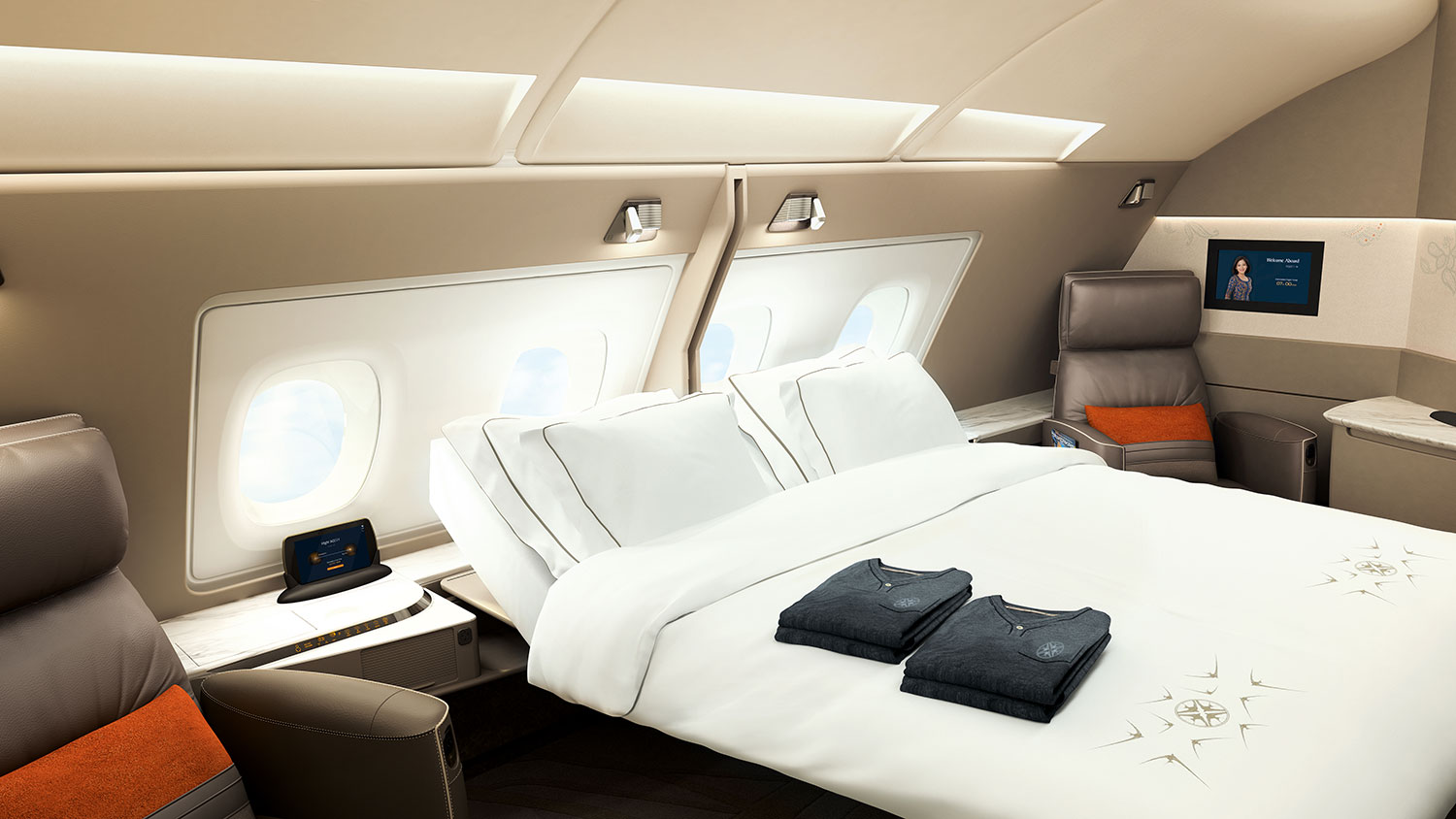 Each suite is furnished with a separate full-flat bed with adjustable recline and plush leather chair, enabling customers to lounge comfortably in the chair or rest in bed without the need to convert the bed from a sitting position. Couples traveling together can convert the beds in the first two Suites of each aisle into a double bed too. Each suite also has a 32-inch full HD monitor, a full-sized personal wardrobe, customised handbag stowage compartment, amenity box and a feature wall with mood lighting.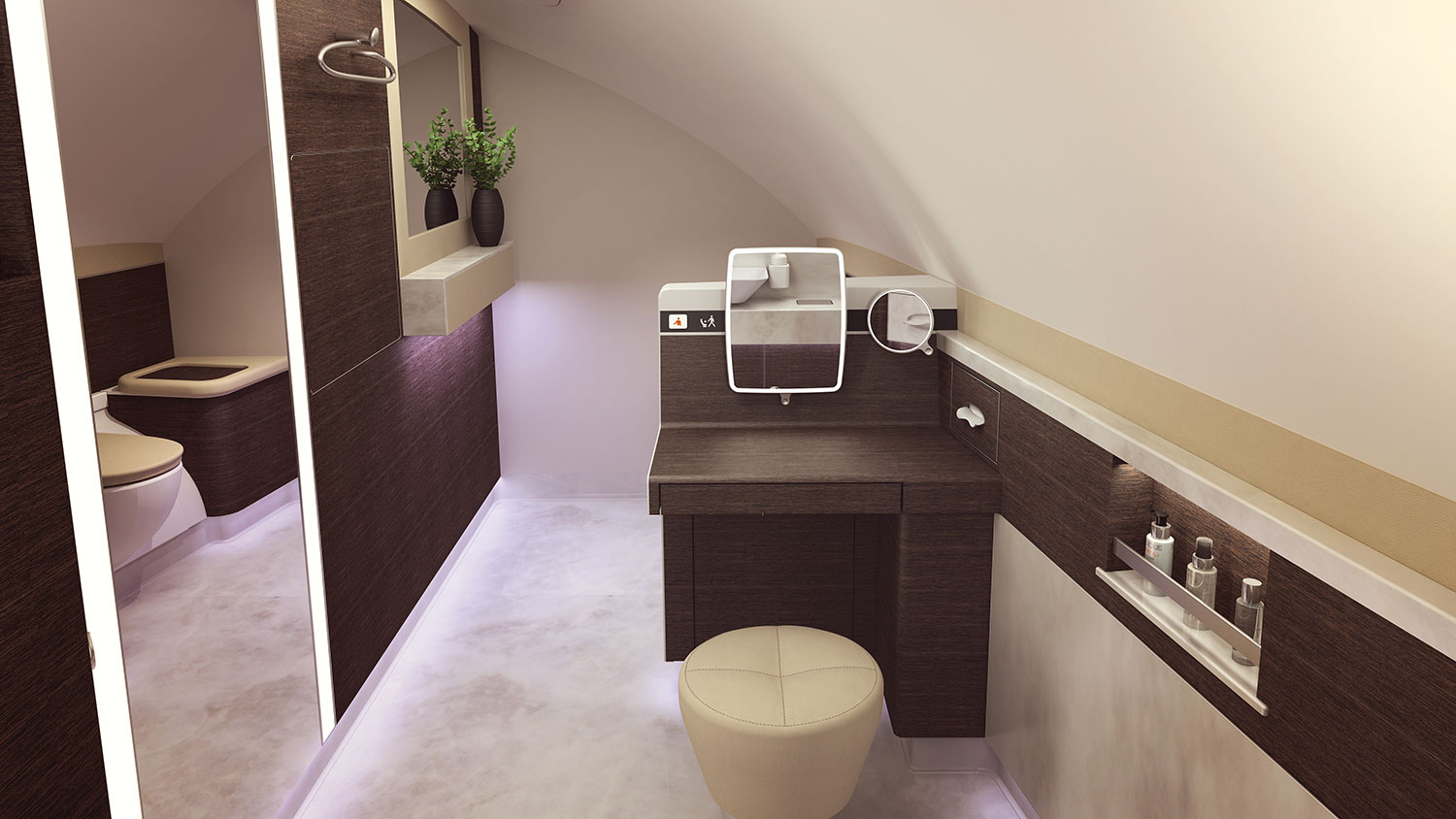 The exclusivity of the Suites cabin is further accentuated by its two stylishly-furnished lavatories, one of which has a sit-down vanity counter.
Business Class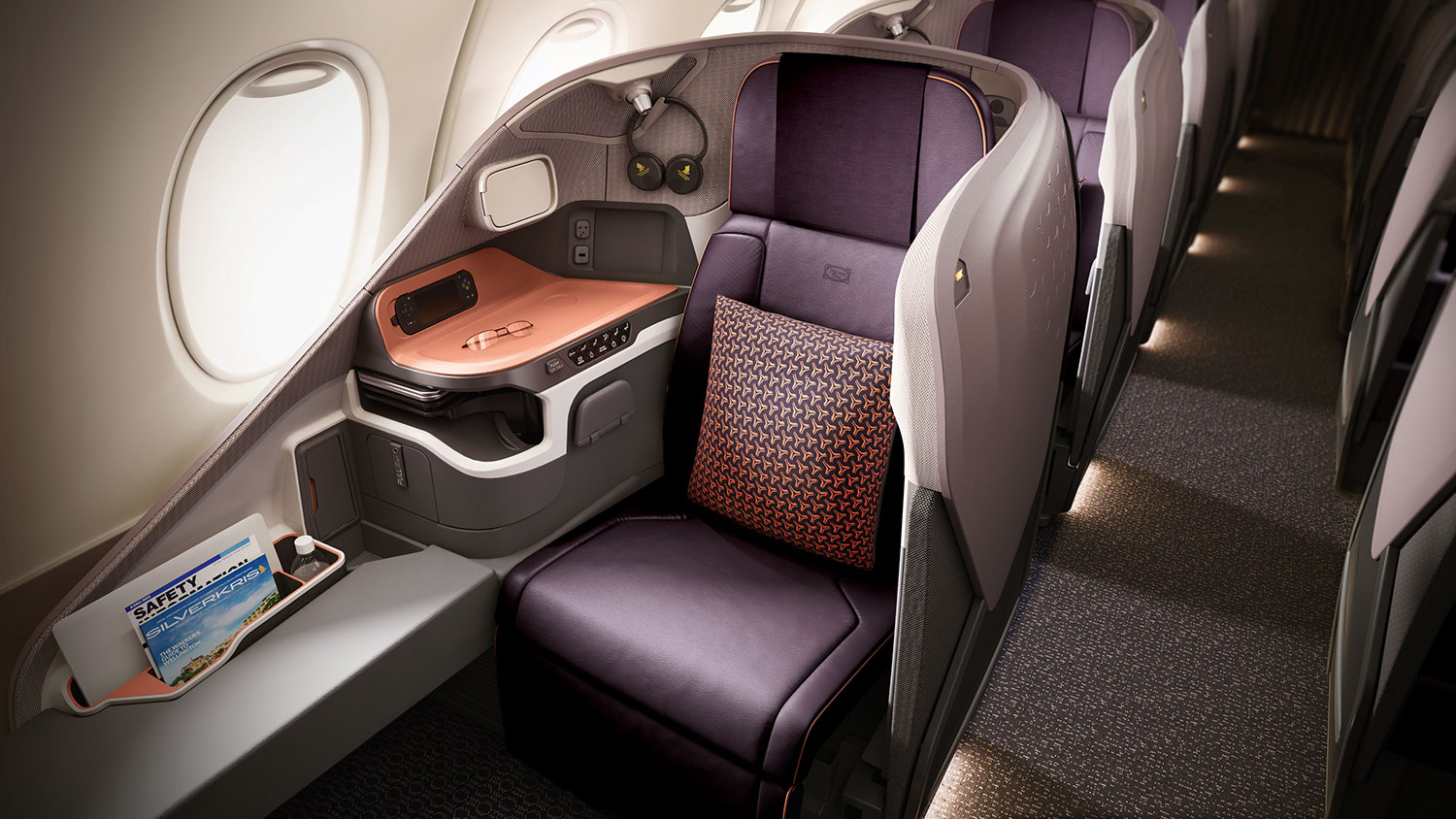 The interior of the Business Class cabin showcases a modern yet organic colour scheme featuring a selection of soothing and classy leather and fabrics. Measuring 25 inches in width, the Business Class seat, which has two side wings for better back support, reclines directly into a comfortable full-flat bed. You may also stretch out fully in a 'sun-deck' position to watch movies on the 18-inch HD touch-screen monitor too.
The first flight that features this new product will be:
SQ221 Singapore to Sydney, 18th December 2017
SQ232 Sydney to Singapore, 19th December 2017
More information on the new cabin products can be found at A380.singaporeair.com.