SINGAPORE – Scoot, the low-cost arm of Singapore Airlines, welcomed the entry into service of its new single-aisle Airbus A321neo aircraft, as it made its inaugural flight from Singapore to Bangkok as TR610.
TR610 departed Singapore at 1524hrs on 28 June 2021 and is scheduled to arrive in Bangkok at 1655hrs the same day, all times local. The return flight TR611 is scheduled to depart Bangkok at 1740hrs on 28 June 2021 and arrive in Singapore at 2100hrs the same day, all times local.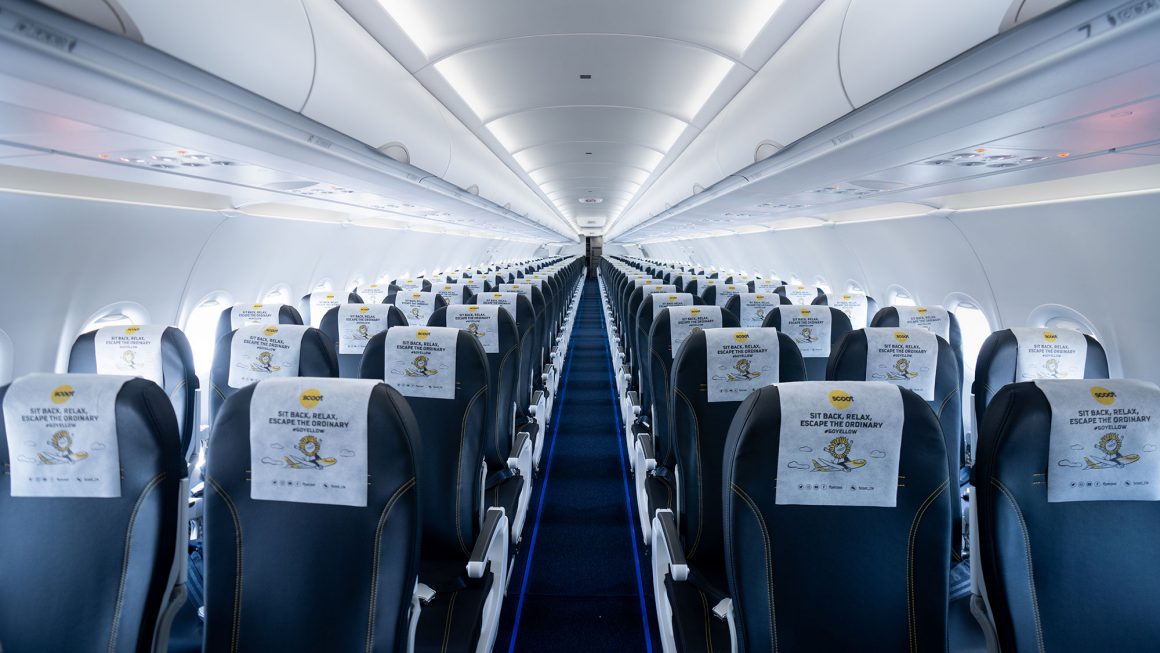 Subsequently, in August, Scoot will deploy the A321neo on its Singapore-Cebu and Singapore-Ho Chi Minh City routes. Scoot's A321neo aircraft features 236 seats in a single-class, 3-3 configuration.
With a larger passenger capacity of 236 seats, 50 more than the A320neo, and more fuel-efficient engines, the single-class A321neo will allow Scoot to improve its operating economics and unit costs. It will also enable Scoot to optimise its fleet utilisation to better match capacity to demand.
The new A321neo aircraft also underscore Scoot's commitment to offering customers a more comfortable and improved travel experience, through features such as premium black leather seats, amply-sized overhead compartment bins, ambient lighting technologies that reduce jetlag, improved air quality, and reduced noise emissions.
To date, Scoot has taken delivery of three A321neo aircraft, leased from BOC Aviation, out of a firm order of 16. Of the 16, six are an upsize from Scoot's original A320neo orders and ten are leased. Since the start of the previous financial year 2020/2021, five A320ceo aircraft had left Scoot's operating fleet as part of an ongoing fleet renewal plan.
Scoot now has 29 single-aisle aircraft in its operating fleet – 21 A320ceo, five A320neo, and three A321neo, with 28 A320neo and 13 A321neo remaining on order. These are in addition to 20 widebody Boeing 787 aircraft in its fleet, with seven remaining on order. The average age of Scoot's fleet is now five years and 10 months.