SHINee FANS out there! Here's Your Chance to WIN Tickets to SHINee WORLD 2011!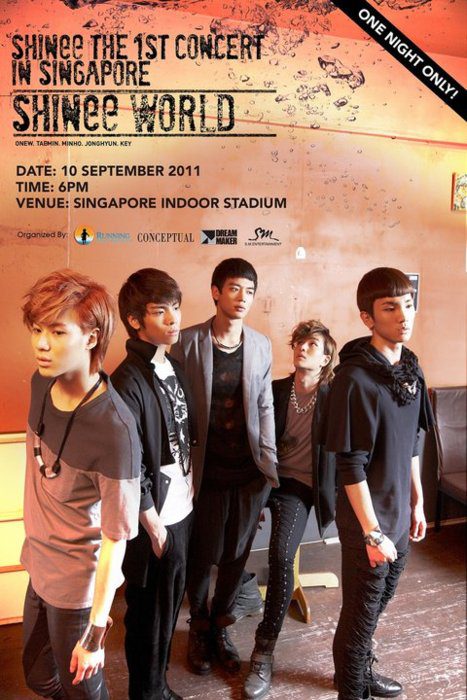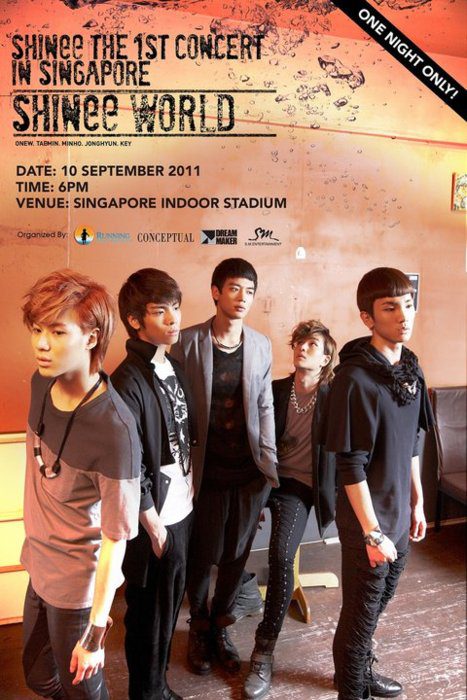 F&N Sparkling Drinks is proud to be the OFFICIAL DRINK for SHINee's 1st Singapore Concert and they've lined up Contest and giveaways for all the SHINee fans out there!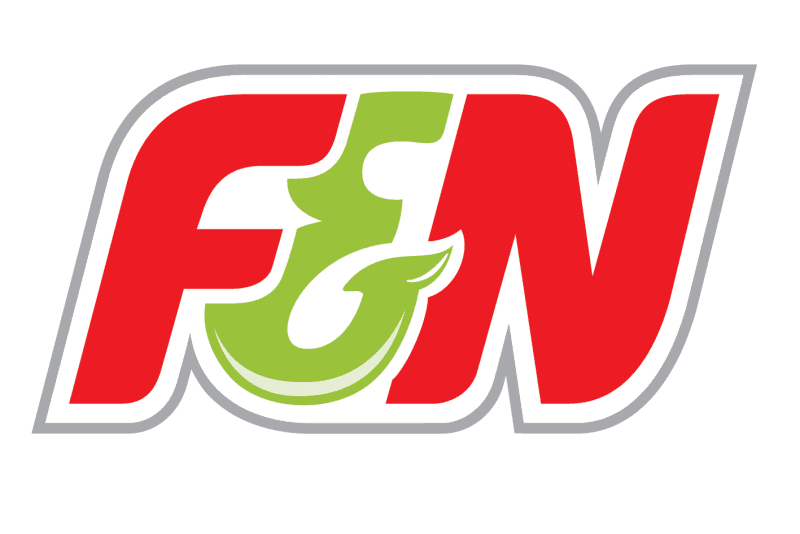 When Korean super stars SHINee hold their own concert in Singapore for the first time this September, F&N Sparkling Drinks wants to make sure that the boy band's members Jonghyun, Minho, Taemin, Onew and Key feel very welcomed. From on-the-grounds, to the stores and even in the virtual world, Official Drink F&N Sparkling Drinks will be rolling out a series of fun activities to Spread the Cheer and to mark SHINee's first concert in Singapore!
OKOK, enough, just tell us how to win tickets for SHINee World 2011 Singapore!!!
The first way to win your tickets is to take a video of youself, together with your friends, performing SHINee's music!
Click here for more details!
Need some inspiration? Here's one which shows the BEST example!!!
[youtube http://youtu.be/S_zHMzZx0bM]
and just in case if you need some tutorial videos, here's a few 😉 SEE! i'm so nice right?! lolx~
[youtube http://youtu.be/ovztfpWPo5M]
[youtube http://youtu.be/39v3qjdiaYw]
and i bet you will be really excited if you get to win as the winners will not only get to walk away with 4 tickets to SHINee 1st Singapore Concert and other fantastic prizes, your winning video will also be played on the concert too! which means SHINee will get to see it together with the 8000 fans packed in the singapore indoor stadium!
IF you are too shy to dance in front of the screen, no worries, you will still get to stand a chance to win tickets to the concert too!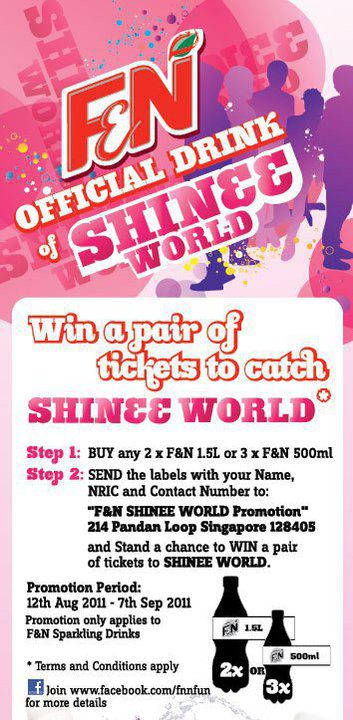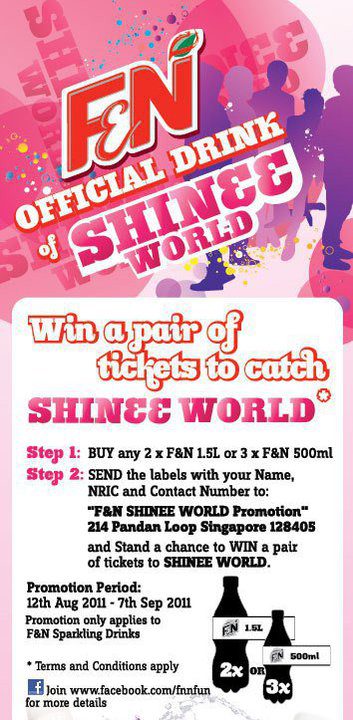 So, you loved to TWEET? here's another TWEET & WIN contest for you to take part!
Tweet and Win!
Mobile and quick to adopt new technologies, youth love to gather on Twitter to converse and to exchange information. Now F&N Sparkling Drinks is giving ShaWols another topic to talk about: F&N Sparkling Drinks will be giving away the group's hot new EP – Juliette!
Even though the limited edition EP is only available in Korea and Japan, F&N Sparkling Drinks will be giving it away to three lucky ShaWols who tweet, "@FnNFun I'm a ShaWol! http://on.fb.me/FNNSHINEE #Shinee"!
Furthermore, each friend tagged will add one extra bonus chance to win. Eg. "@FnNFun @Friend1 @Friend2 I'm a ShaWol! http://on.fb.me/FNNSHINEE #Shinee" gets him 3 chances in the lucky draw! Fans must also follow www.twitter.com/FnNFun and share the short URL "http://on.fb.me/FNNSHINEE #Shinee" to qualify. Contest runs from now till September 14, 2011.
With this sluice of exciting activities and giveaways planned by F&N Sparkling Drinks, SHINee will definitely feel a warm welcome filled with buzz when they hold their first concert in Singapore! Help us show them how much Singapore loves them!
For more information and details, visit www.facebook.com/FnNFun and www.fnn.com.sg.