SATS Ltd. (SATS), Asia's leading provider of Gateway Services and Food Solutions, announced the launch of Ready To Travel, a mobile travel concierge.
Ready To Travel is an important step by SATS into the digital future of ground handling and is in line with SATS vision to feed and connect Asia with quality, safe food and seamless connectivity. The app is targeted at the fast growing millennial traveller segment in Asia.
With Ready To Travel, SATS can support the traveller from pre-trip to on-trip, providing seamless digital connectivity with its existing physical ground handling touchpoints. Through this platform, SATS can connect its partners and own suite of services such as lounges to provide Next-Generation ground handling services to passengers of its airline customers.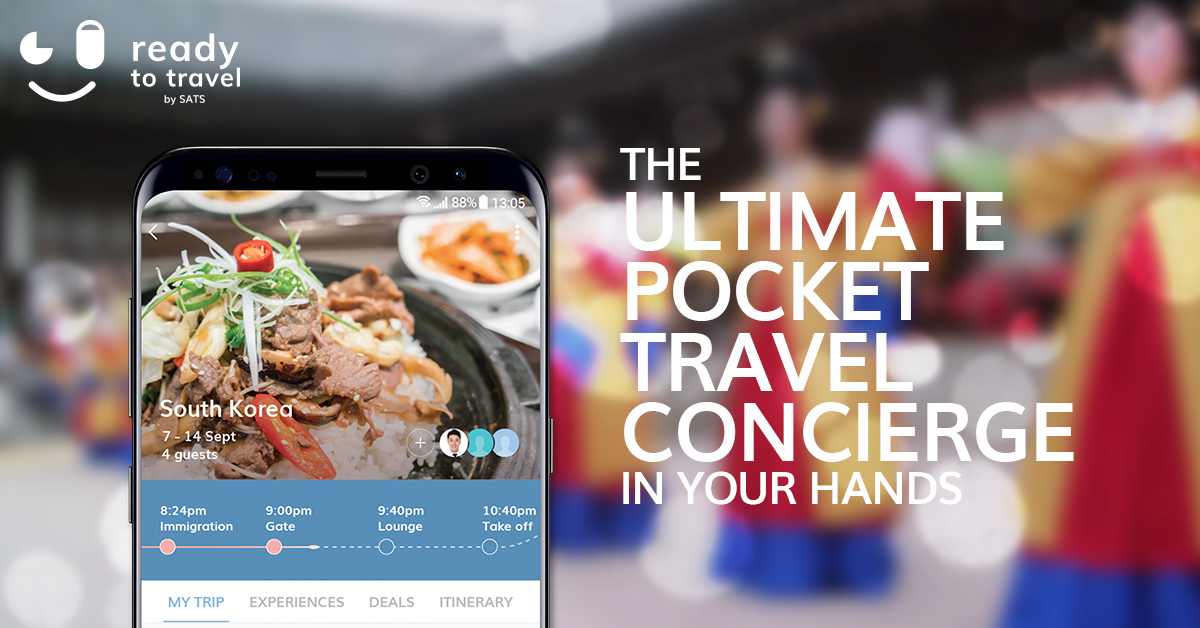 Some of the features include:
Receive Notifications on the go
As users move in their journey timeline from pre-trip to near-trip to on-trip, they will be prompted with vital travel information such as time to the airport, travel check-in time, boarding gate time, passport renewal, and visa applications.
Singaporeans can now also eRegister with Ministry of Foreign Affairs (MFA) of Singapore using Ready To Travel. The app also pushes travel notices and advisories to Singaporean travellers that are specific to their countries of destination.
Getting through the Airport with Real-time Point-to-point Airport Advisory
A unique feature of the app is the ability to navigate your way through the airport with real-time point-to-point directional information. Instead of a static map, users will be guided through the airport in real-time. At launch, users will be able to use this feature in four airports – Singapore Changi Airport, Bangkok Suvarnabhumi Airport, Tokyo Narita Airport and Hong Kong Chek Lap Kok Airport. SATS will add more airports in the coming
months.
Stay Connected
Catering to the need for millennial travellers to stay connected, Ready To Travel offers the added convenience of allowing users to purchase pocket WiFi services and have it delivered to their homes before their trips. With WiFi connectivity extending to 50 countries, users will be sure to stay connected throughout their travels.
The app will be available for download on Apple App Store and Google Play.