Sam's Chowder House was an accidental find during my weekend road trip in SFO. The restaurant serves ocean fresh seafood, reminiscent of a New England style seafood house and is situated next to a beautiful beach where you can view gorgeous sunsets.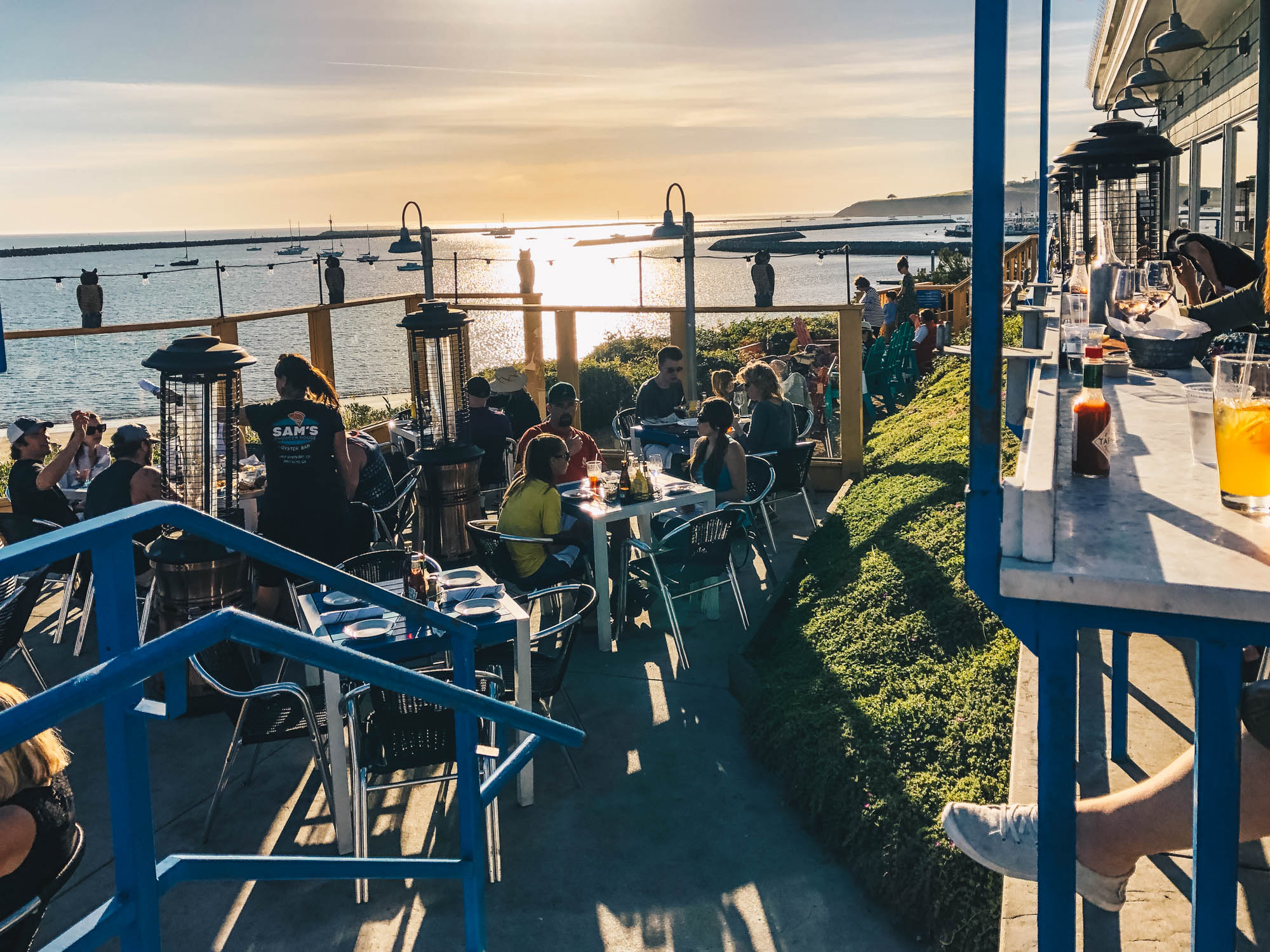 The place was crowded when we arrive but little did I know that it was voted "Best Seafood in the Bay Area" by the 2017 San Francisco Bay Area A-List, and named "Top Three Outdoor Dining Spots in the Bay Area" by San Francisco Magazine, Sam's serves lobster, crab, fish and chips, fried calamari, fresh oysters and clams from the raw bar, and many fresh fish dishes such as salmon and halibut.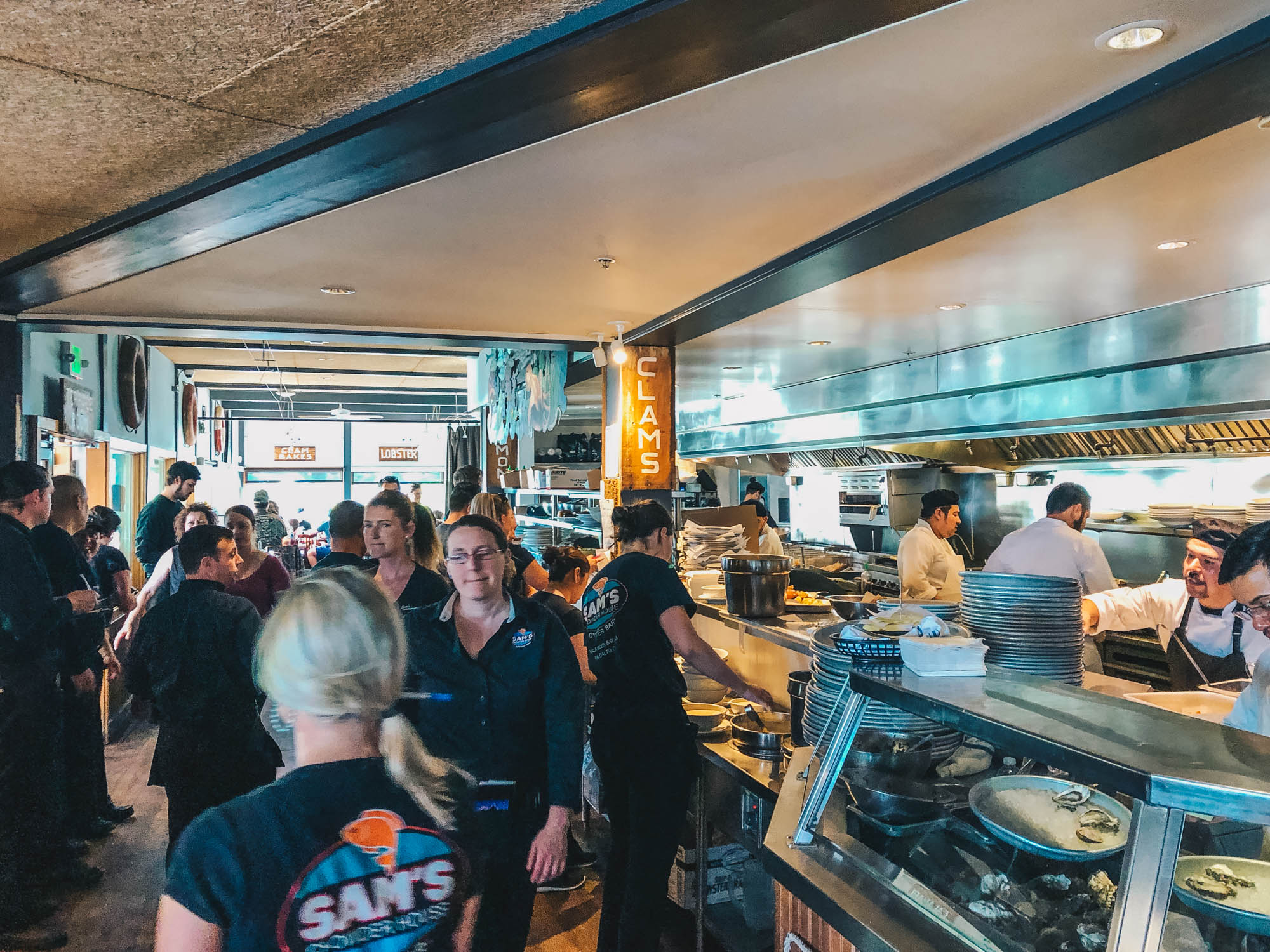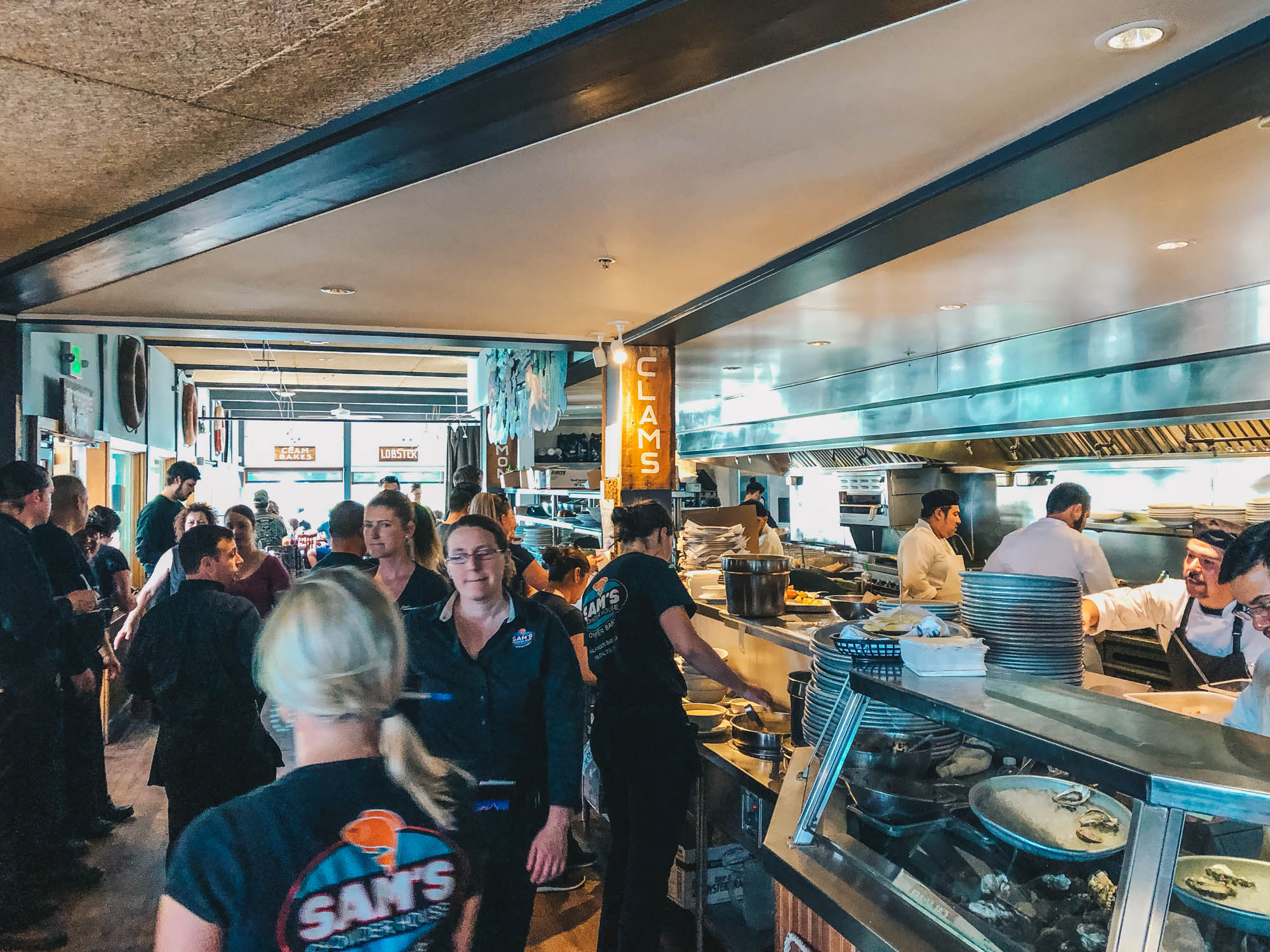 We decided to try the New England Cham Chowder(11.95USD) being the signature soup. The soup was creamy and thick but the packet croutons that came with them were disappointing. The soup did not have the fresh clam taste I was hoping for but overall it was ok.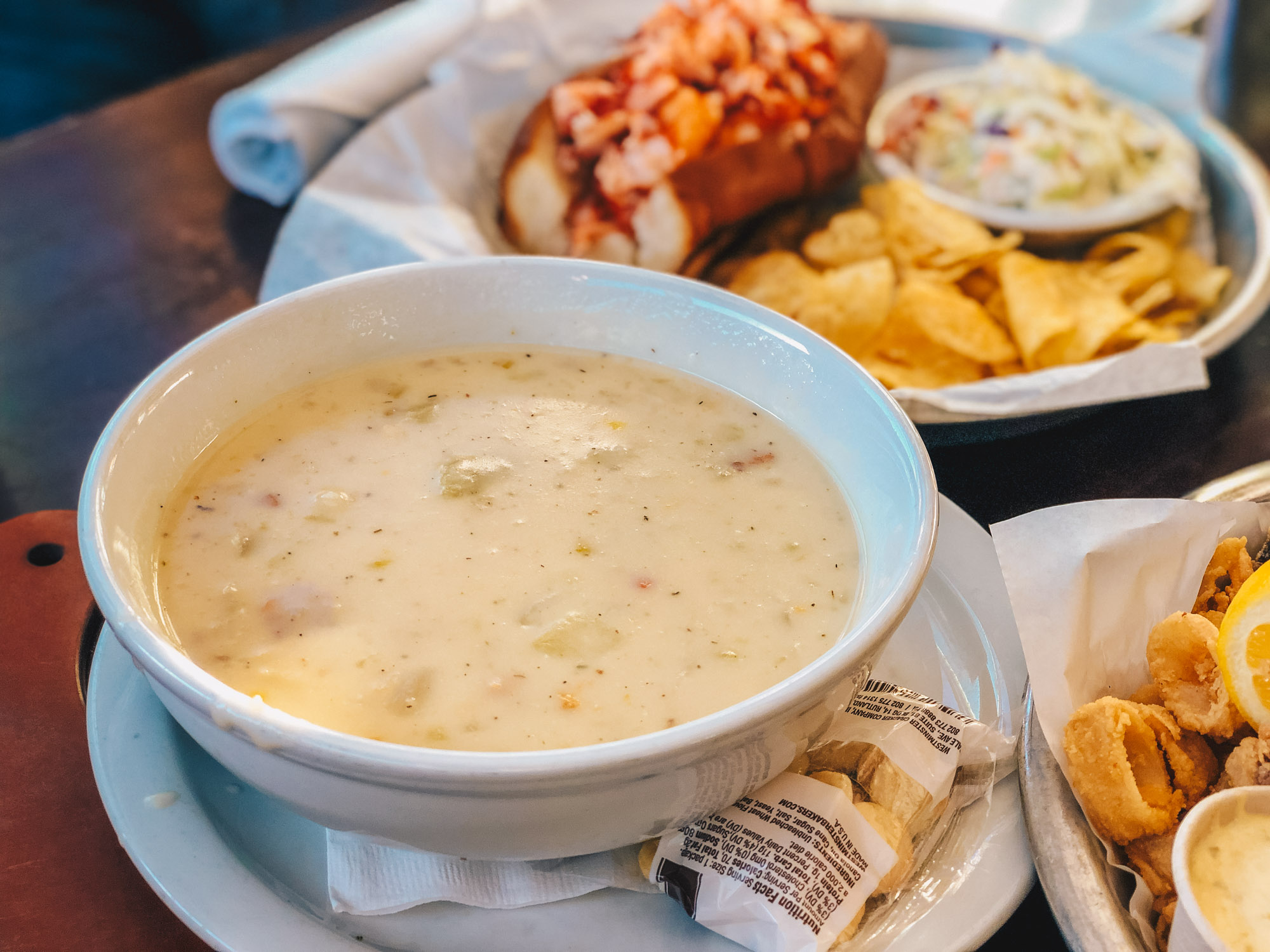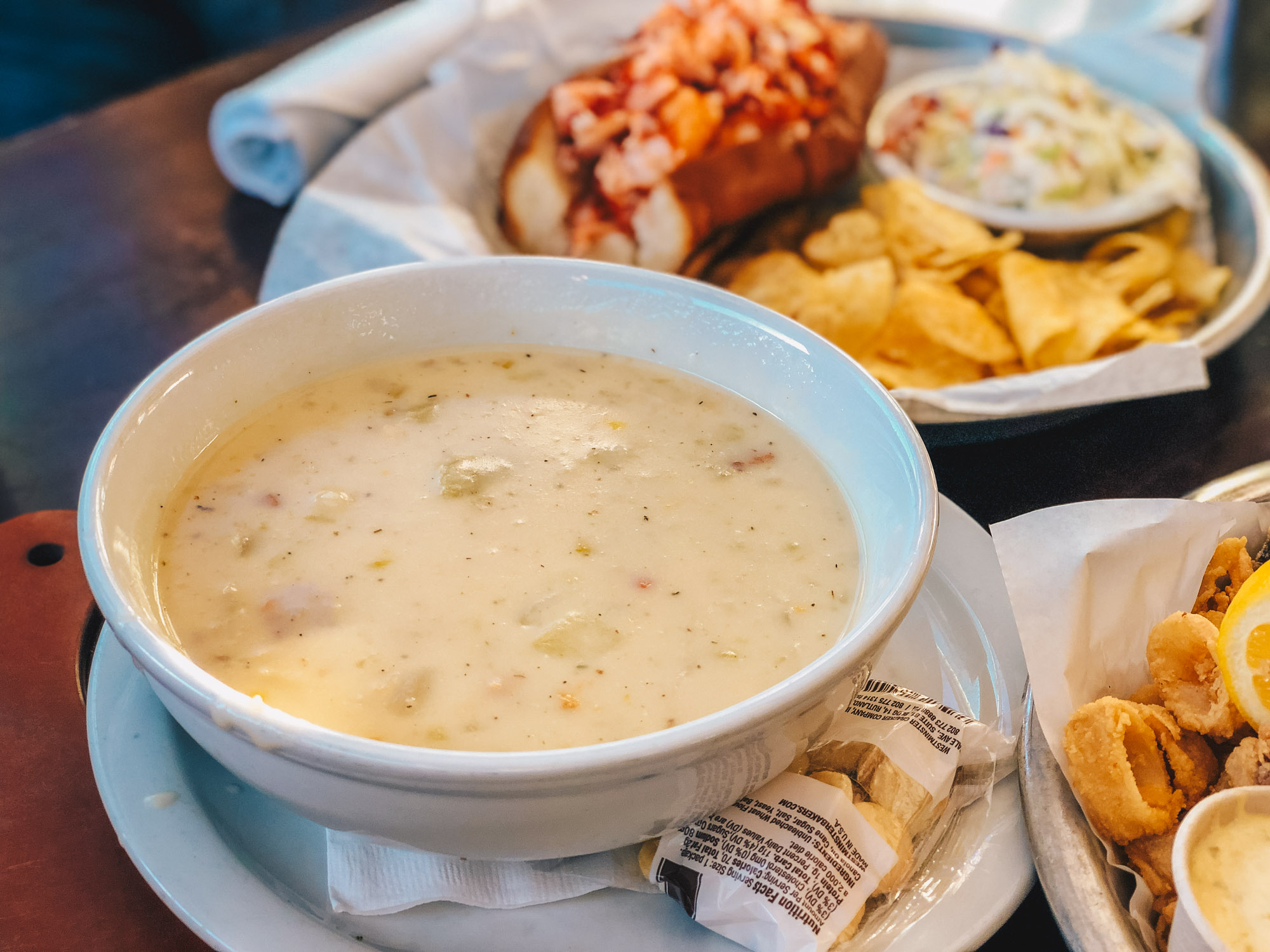 We also tried the New Orleans style Gumbo(13.95USD) which consist of blue crab, lady's finger and andouille sausage which is made from smoked pork. The dish was not pretty and reminded me of a random leftover dish that you would wipe up at home with instant noodles as a base. The taste is slightly spicy and quite tasty with the smoked sausage. The portions are huge and good for sharing with the bowl option.
For our mains, we ordered the fried seafood combo (29.95USD) and Sam's lobster roll(26.50USD) which were good portions for sharing.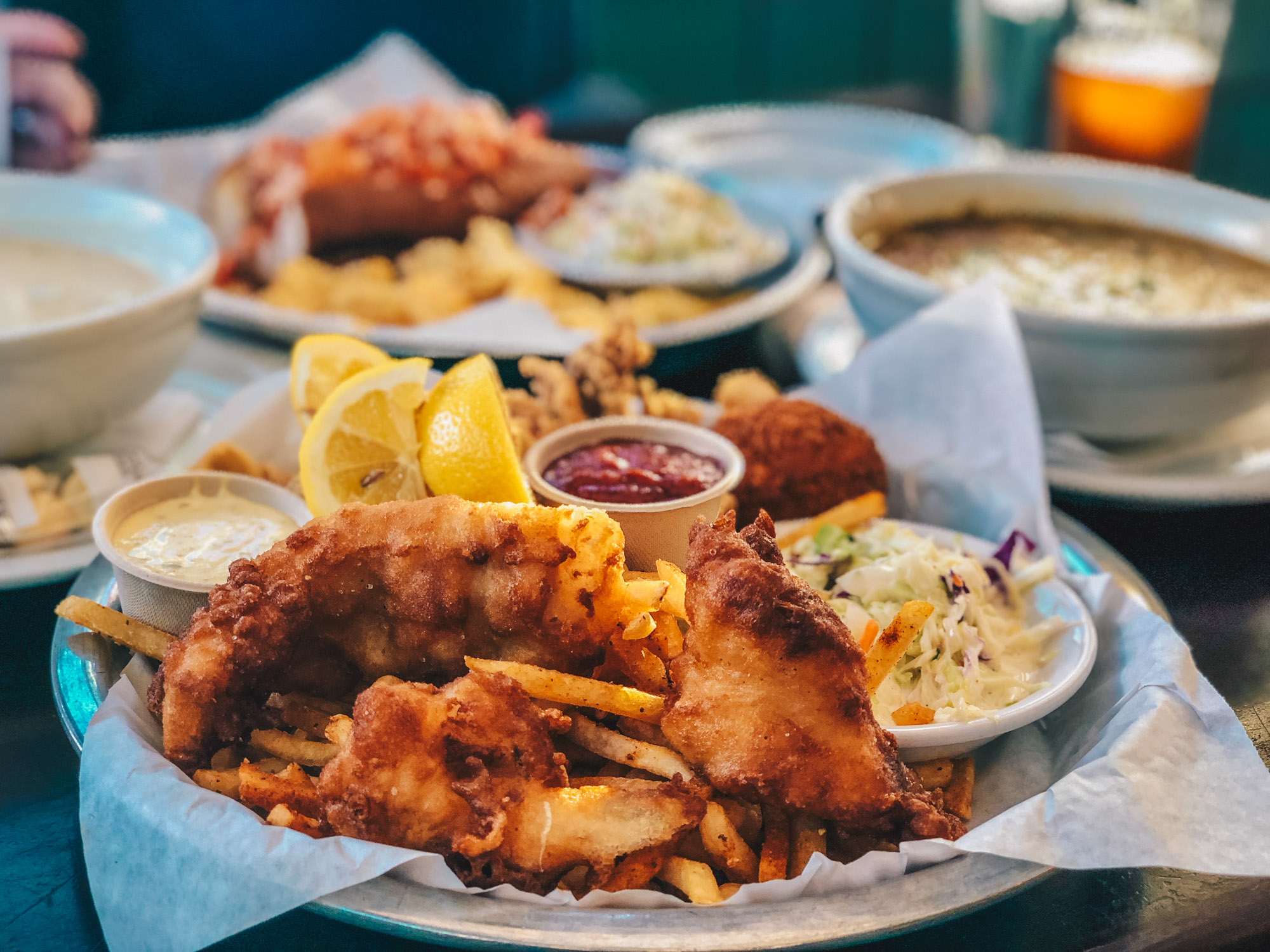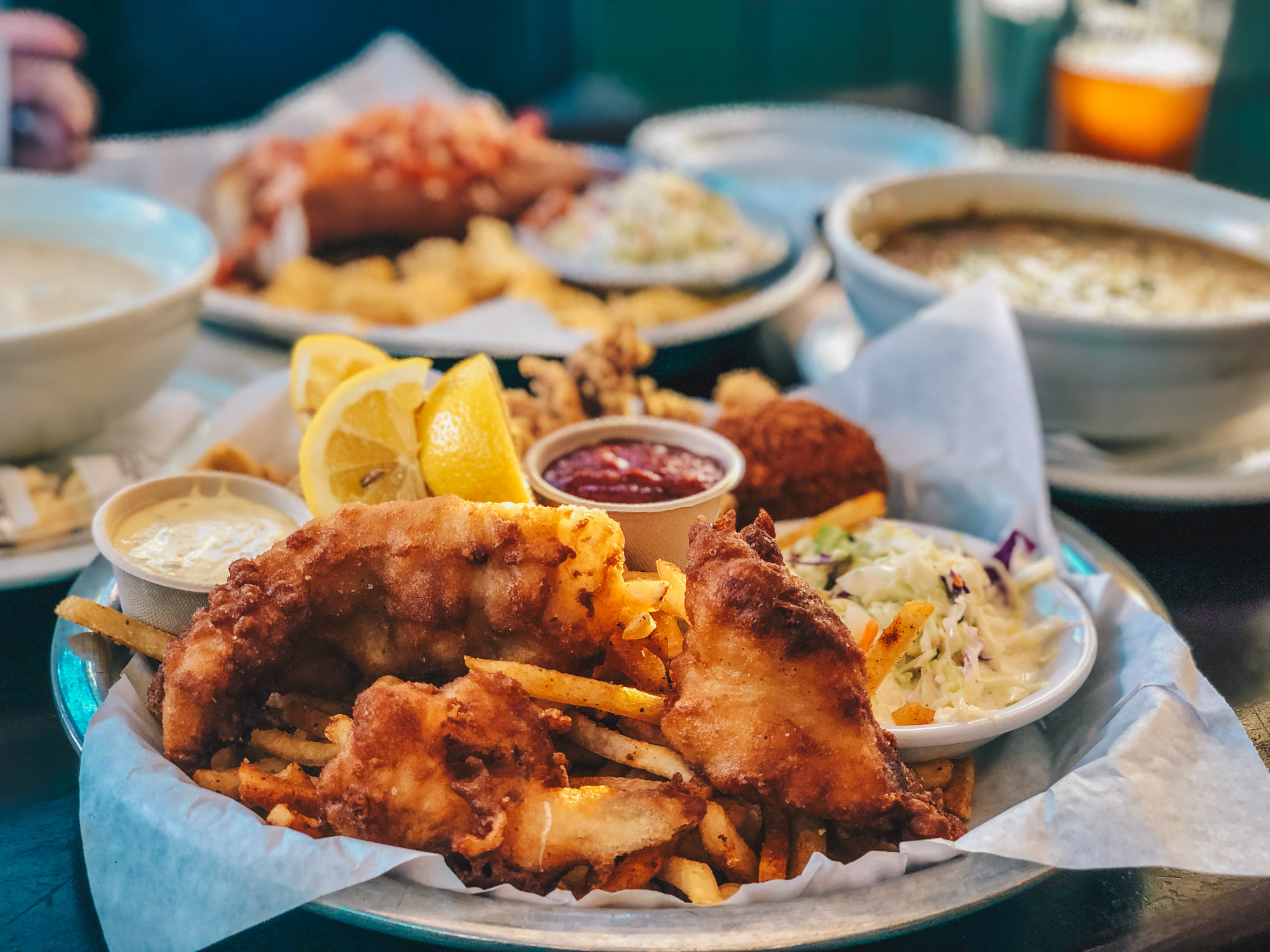 The fish was fresh with a light crispy batter from the Anchor Stream Beer Batter. The crab cakes were average, I would have preferred a lighter coating. The prawns and calamari were pretty standard, no complaints there.
Sam's lobster was served with coleslaw and potato chips as sides. The roll was lightly buttered and the lobster was moist with melted butter. The idea was to have the lobster as close to its natural flavor as possible.
Overall Sam's Chowder provides a good dining experience with awesome views of the beach. Food is fresh and service is prompt. The queuing might take a while due to the high volume of visitors but if you are in the area this might just be the best bet.
Sam's Chowder House
4210 N. Cabrillo Highway,
Half Moon Bay, CA 94019, USA