Are you browsing through your Facebook or Instagram feed, hoping that you are in Japan right now for a selfie with the beautiful sakura? It's okay if you can't make it to Japan as we have Sakura in bloom right here in Singapore! If you are still unsure of how's that's possible, plan a trip down to Flower Dome at Gardens by the Bay and you'll know why!
Running for the fourth year, Gardens by the Bay ever-popular cherry blossom floral display is back again this March, and visitors can look forward to seeing interpretations of iconic elements of the Land of the Rising Sun, nestled among the pretty pink and white hues of cherry blossoms.
Among such elements are a dramatic pathway lined with 15 Torii gates, reminiscent of the famous Torri tunnels in Kyoto, a red bridge inspired by the Hirosaki castle bridge in Aomori, which is often touted as a particularly picturesque spot to view cherry blossoms; and marumado, or traditional circular windows whose aesthetic principle is to perfectly frame a carefully-cultivated scene as one peers out.
The star of the floral display is the spectacle of cherry blossoms blooming in the tropics – of which visitors can look forward to seeing 30 varieties throughout the duration of the display. These varieties include Prunus serrulata 'Pink Perfection' with large blooms of 5cm in diameter, the showy Prunus 'Kanzan' with each blossom having 20 to 30 petals, and unusual weeping forms of sakura trees.
Due to the unseasonably warm weather, some cherry blossom varieties have bloomed earlier than expected, and the floral display could reach full bloom earlier than in previous years. Visitors can check Gardens by the Bay's Facebook page at www.facebook.com/gardensbythebay for updates on the state of blooming before they visit.
Matsuri-style Japanese activities
From 9 – 17 March, Nippon Street, a Japanese themed-fair organised in collaboration with JTB Pte Ltd is happening across from the floral display in Flower Field Hall.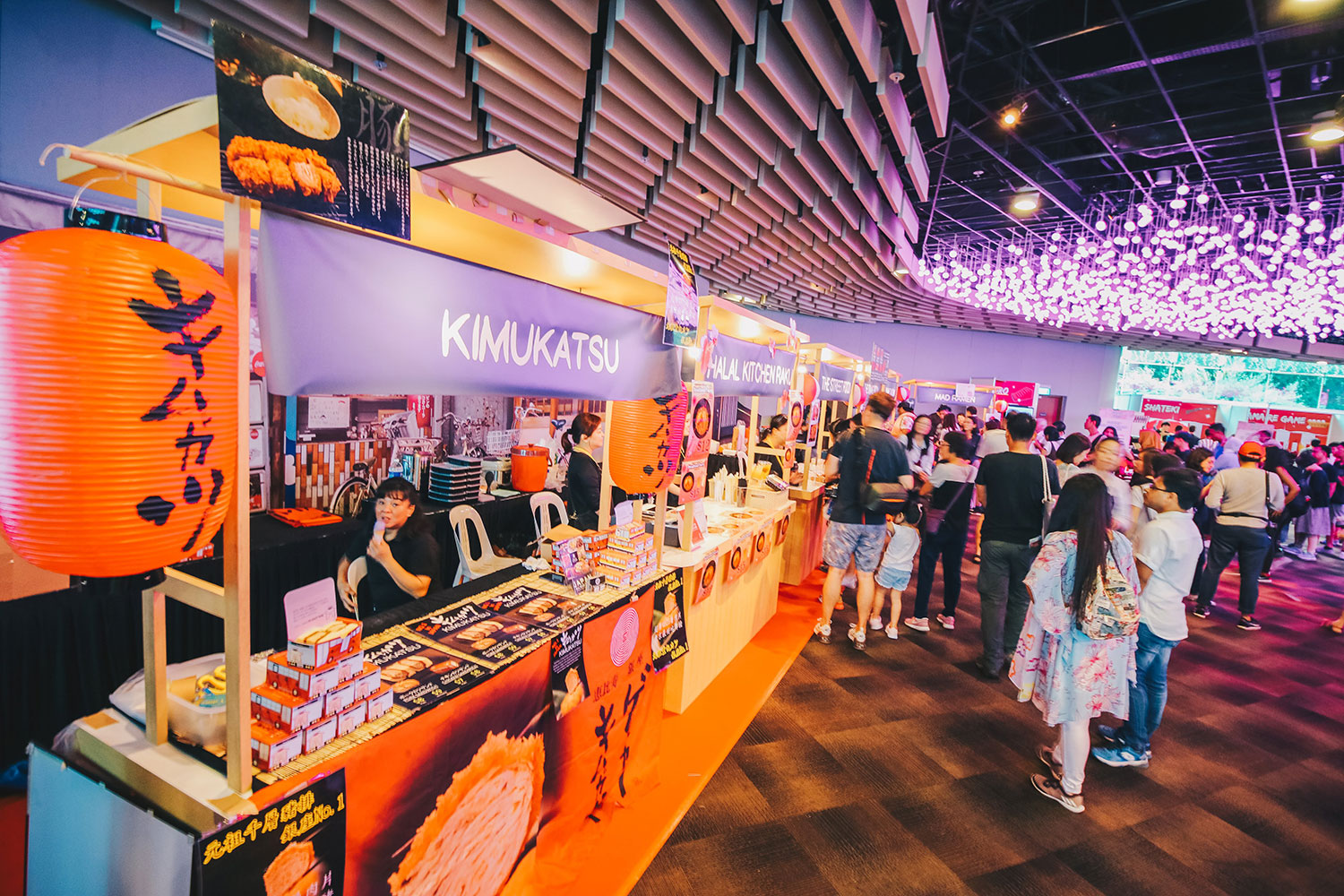 This year's fair, which has no admission charge on weekdays, is more extensive than last year. There are more than 20 food and retail stalls; traditional games such as fishing coloured balls with a washi paper net; and the chance to try kyudo or Japanese archery, as well as dress up like a samurai warrior of yore.
Sakura Matsuri
9 March to 31 March
9:00 am to 9:00 pm
Flower Dome at Gardens by the Bay
Admission charge to Flower Dome applies.
www.gardensbythebay.com.sg/sakura