Rocket Coffee Bar Soi 49 is one of the 3 branches in Bangkok and it is well known for its brunch menu and the clean Scandinavian style with large windows and an open mezzanine that gives the room a wonderful sense of space with natural daylight flooding in.
The restaurant is able to seats around 40 pax on the ground floor, including two long sharing tables and a small mezzanine with comfy chairs and sofas. On the second level, there are some cozy seats with sofas and a balcony that overlooks the bar from the top.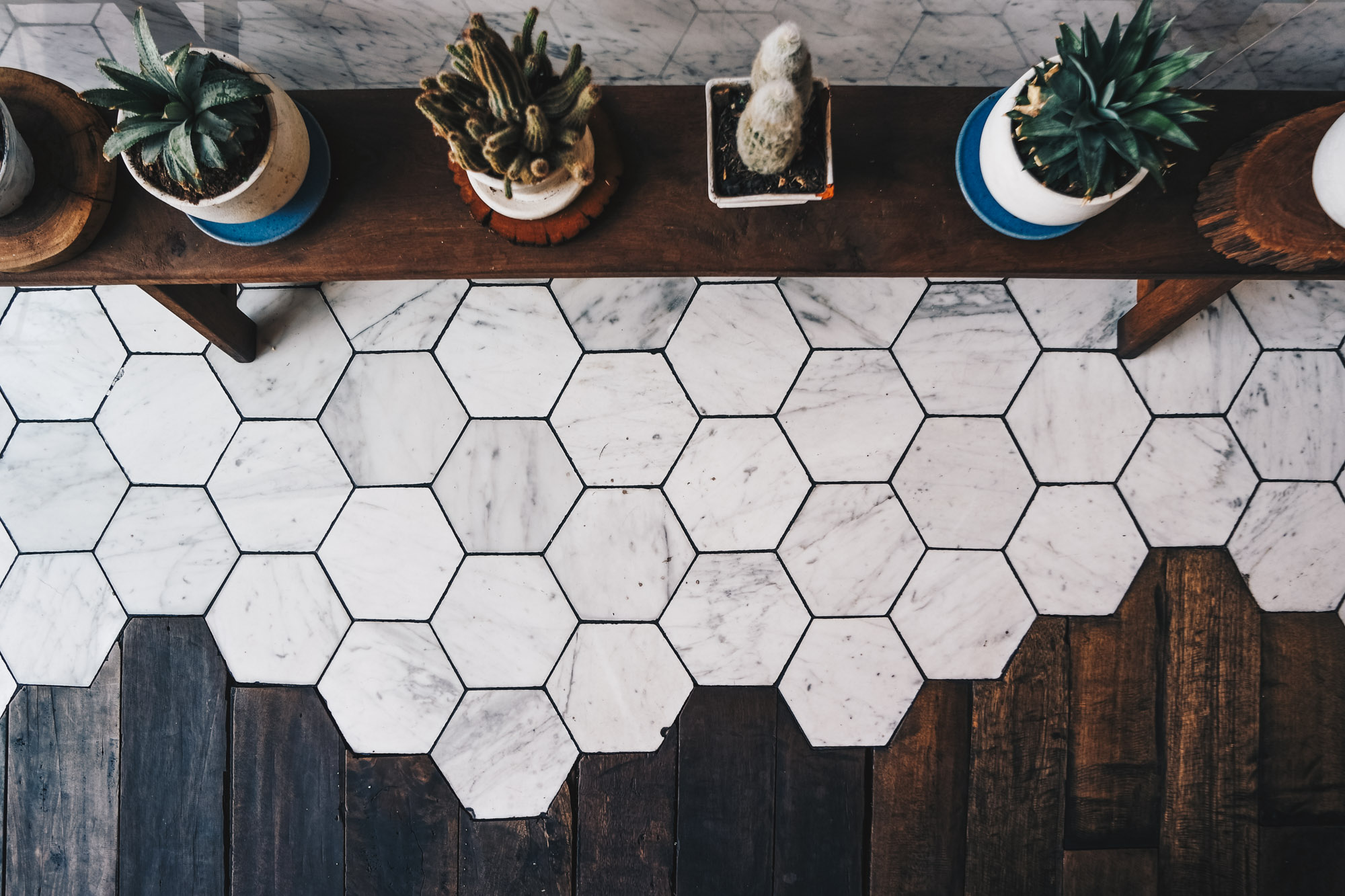 We ordered the Roast Pork, 190THB which comes in a Danish rye bread with chunky curried danish remoulade, topped with thinly sliced roast pork loin, crispy shallots, and dill pickles.
Although the cafe is known for their cold brew coffee and signature hot chocolate, I decided to go with my usual, which is a latte.
With its bright and airy space, Rocket Coffee Bar is one of my favourite place in Bangkok as it provides a comfortable place for you to chill and spend hours here with their free wifi and power outlets as your work on your laptop, or just catching up with your friends over a cup of nicely brewed coffee. Not forgetting the aesthetic of this place, you can definitely get one of those Instagram-able shots here!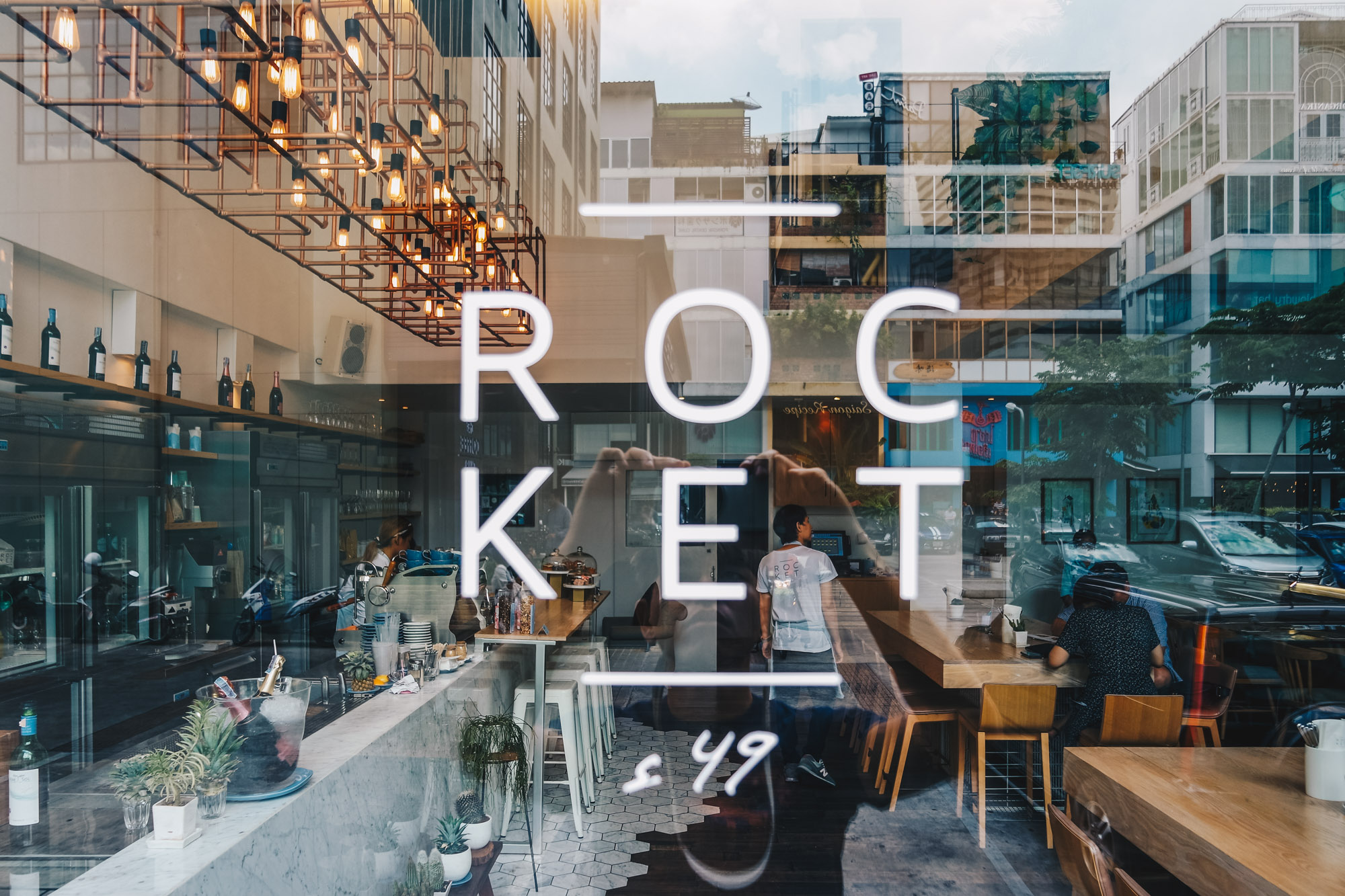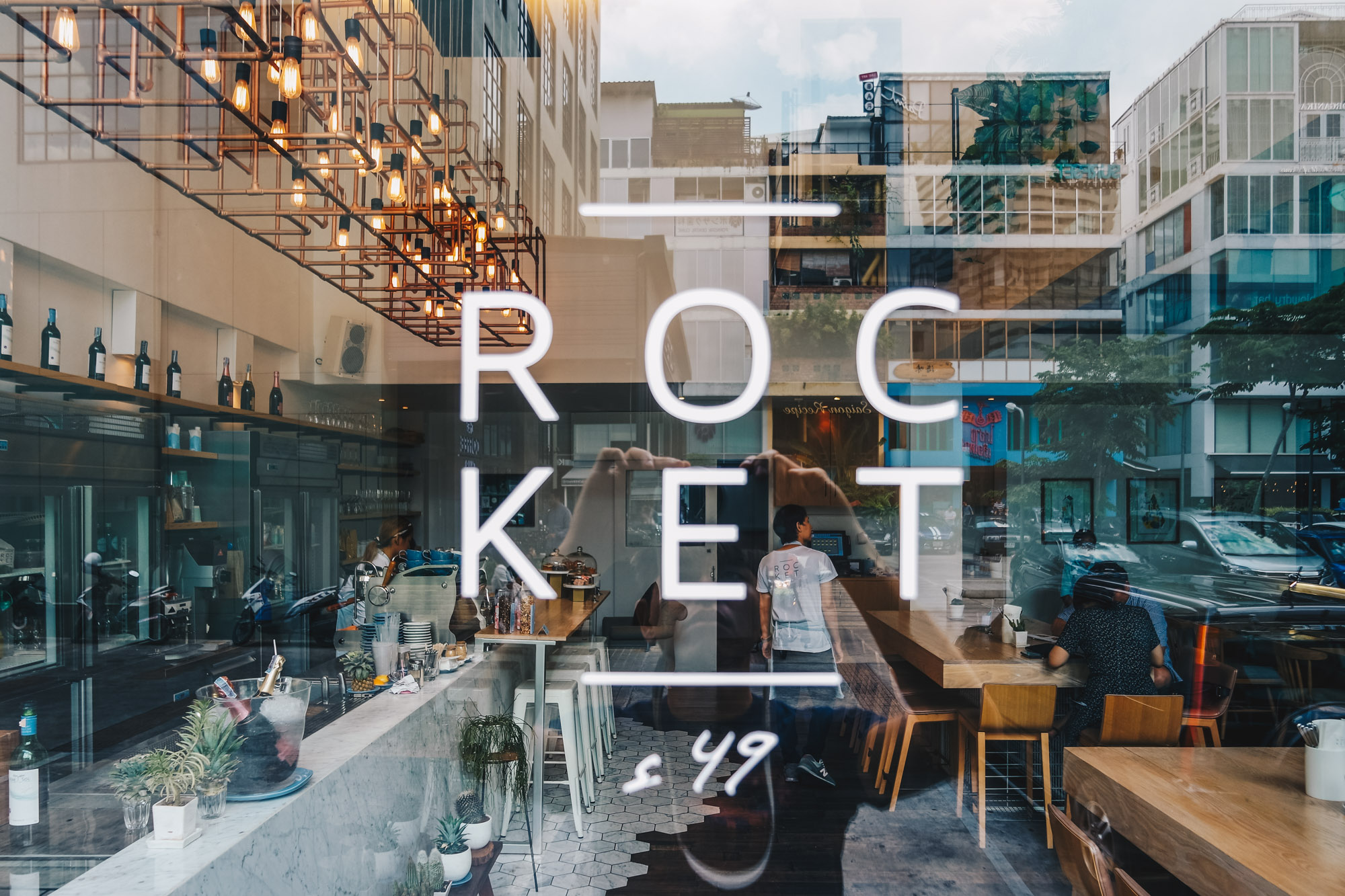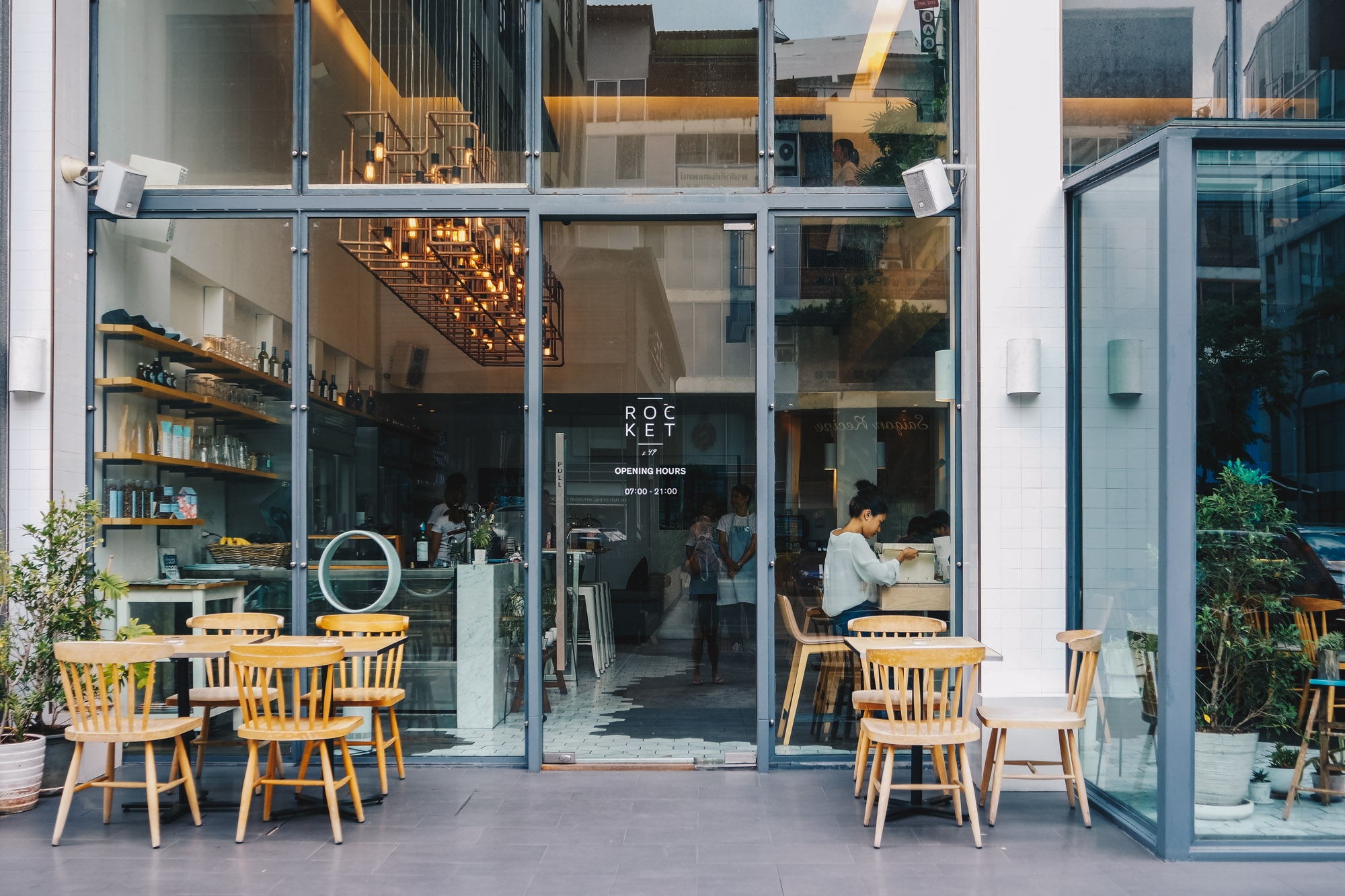 Rocket Coffee Bar S49
136/3 Soi Thonglo11, Vaddhana,
Sukhumvit 55 Bangkok, Thailand 10110