The National Reading Movement is a five-year initiative by the National Library Board (NLB), to promote reading in Singapore with the aims to encourage all to Read More by setting aside some time to read regularly, One of the intiatives is Reading on the Move, through which NLB aims to reach out to working adults to encourage them to read on the go with the NLB Mobile, an app available for free on iOS and Andriod mobile devices that provides convenient access to library information and transactions.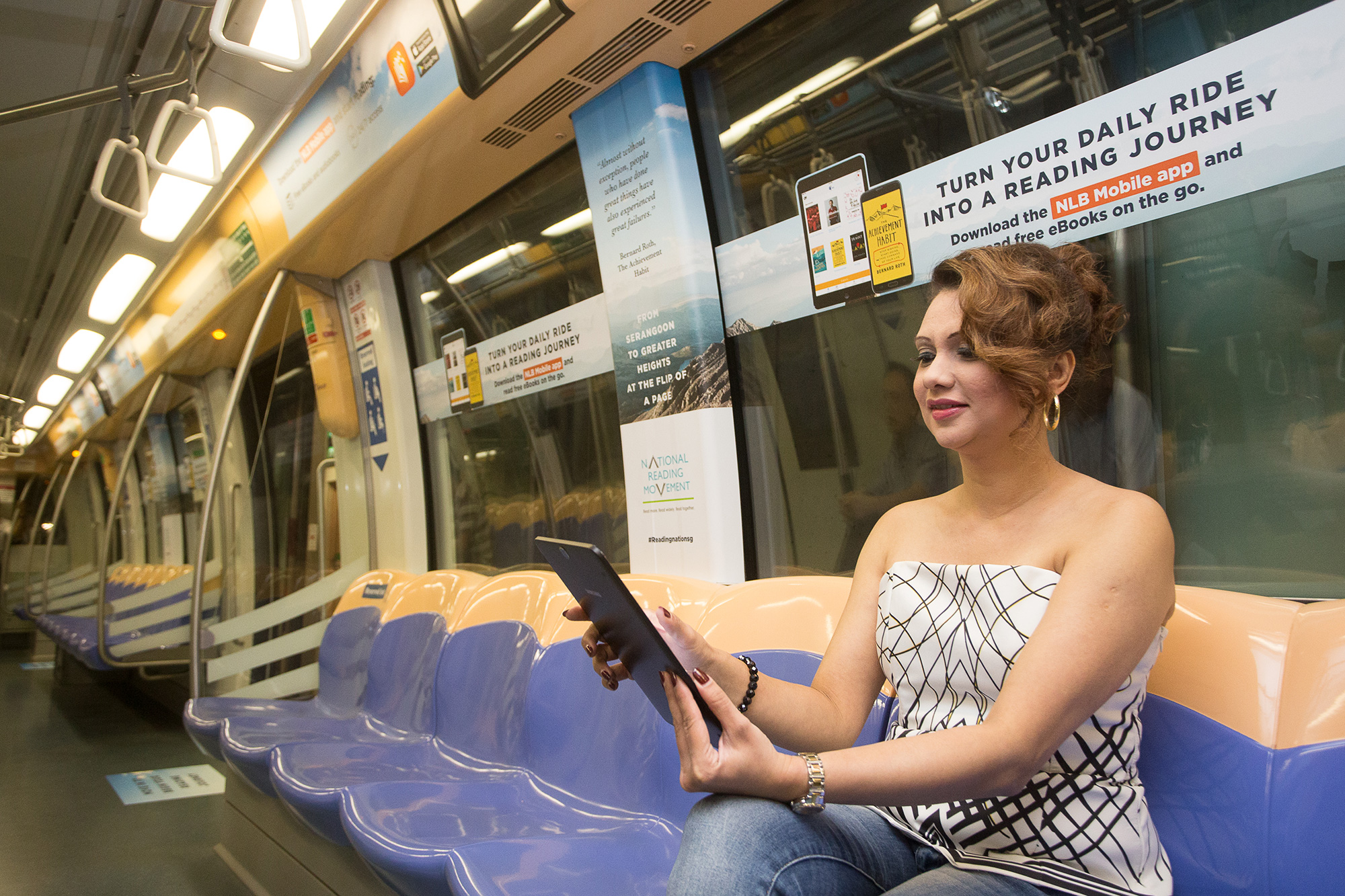 Some of the features includes accessing to eResources where user can search and download eBooks to the read online via the app, stay updated and register on upcoming events and activities, as well as signing up for a library membership through the app.
NLB, in collaboration with the Land Transport Authority (LTA), will feature two trains dressed-up in the following themes; mystery, fantasy, self-help & autobiography.
The two trains will run along the North east Line (NEL) and Downtown Line (DTL) for four weeks, from 24 October to 20 November and will have QR codes linked to a website with Recommended Reads. The recommended reads site contains book excerpts which users can read before proceeding to download the mobile app.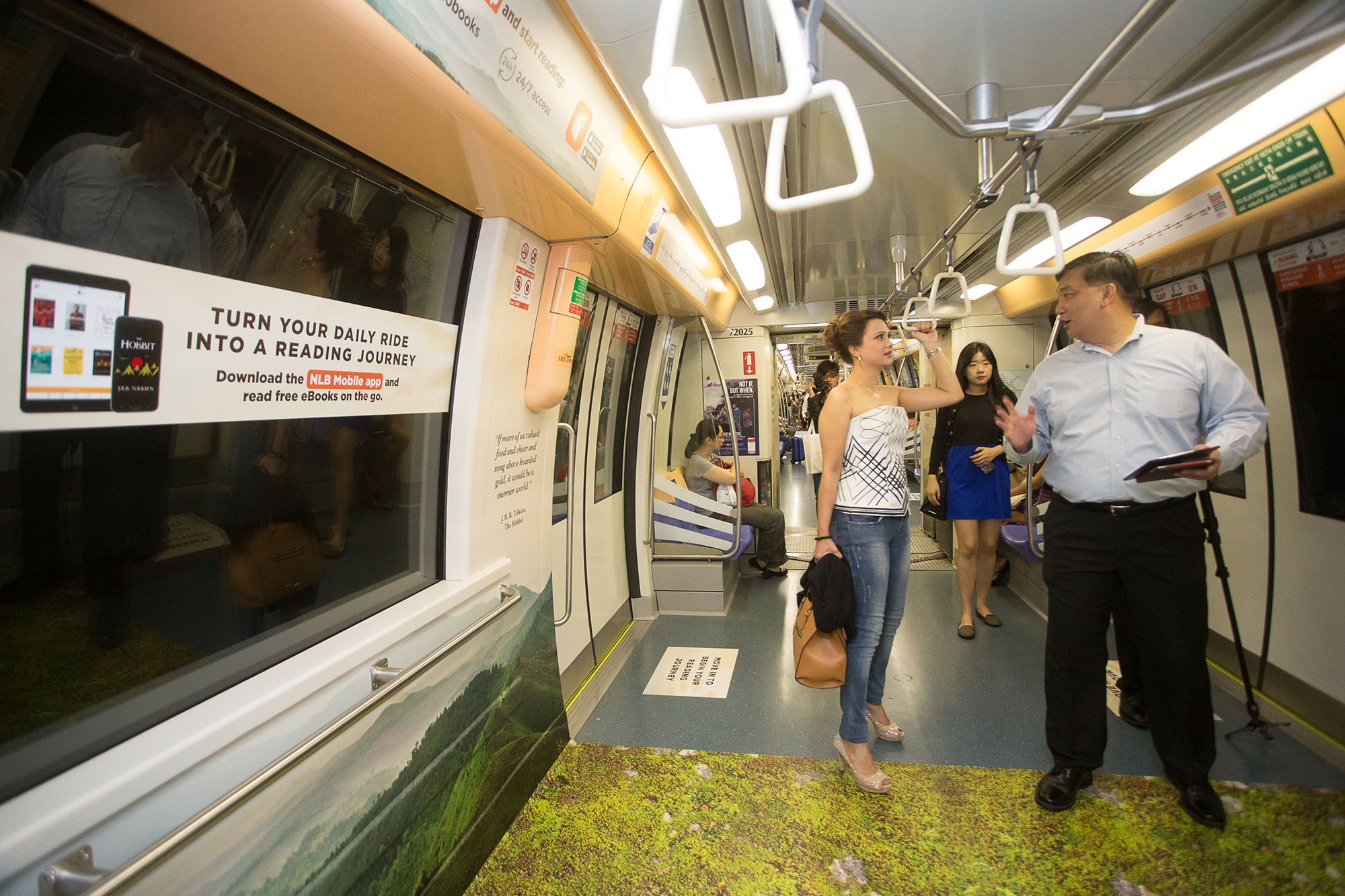 NLB will be providing unlimited access to the selected recommended titles for 3 months, starting with the launch of the app.
For more information, visit http://www.nlb.gov.sg/