Samsung introduces the Galaxy Note8, the next level Note for people who want to do bigger things. With the Galaxy Note8, consumers get a bigger Infinity Display that fits comfortably in one hand, S Pen to communicate in more personal ways, and Samsung's best-ever smartphone camera to capture stunning photos.
Featuring a 6.3-inch Quad HD+ Super AMOLED Infinity Display that allows users to see more and scroll less, the Galaxy Note8 has the biggest screen ever on a Note device, yet its narrow body makes it comfortable to hold in one hand. The new App Pair feature lets users create a custom pair of apps on the Edge panel so they can multitask too.
One of the Note's defining feature is the S Pen. The enhanced S Pen on Note8 has a finer tip, improved pressure sensitivity, and features such as Live Messaging that enables the user to express themselves in ways that no other stylus or smartphone ever has.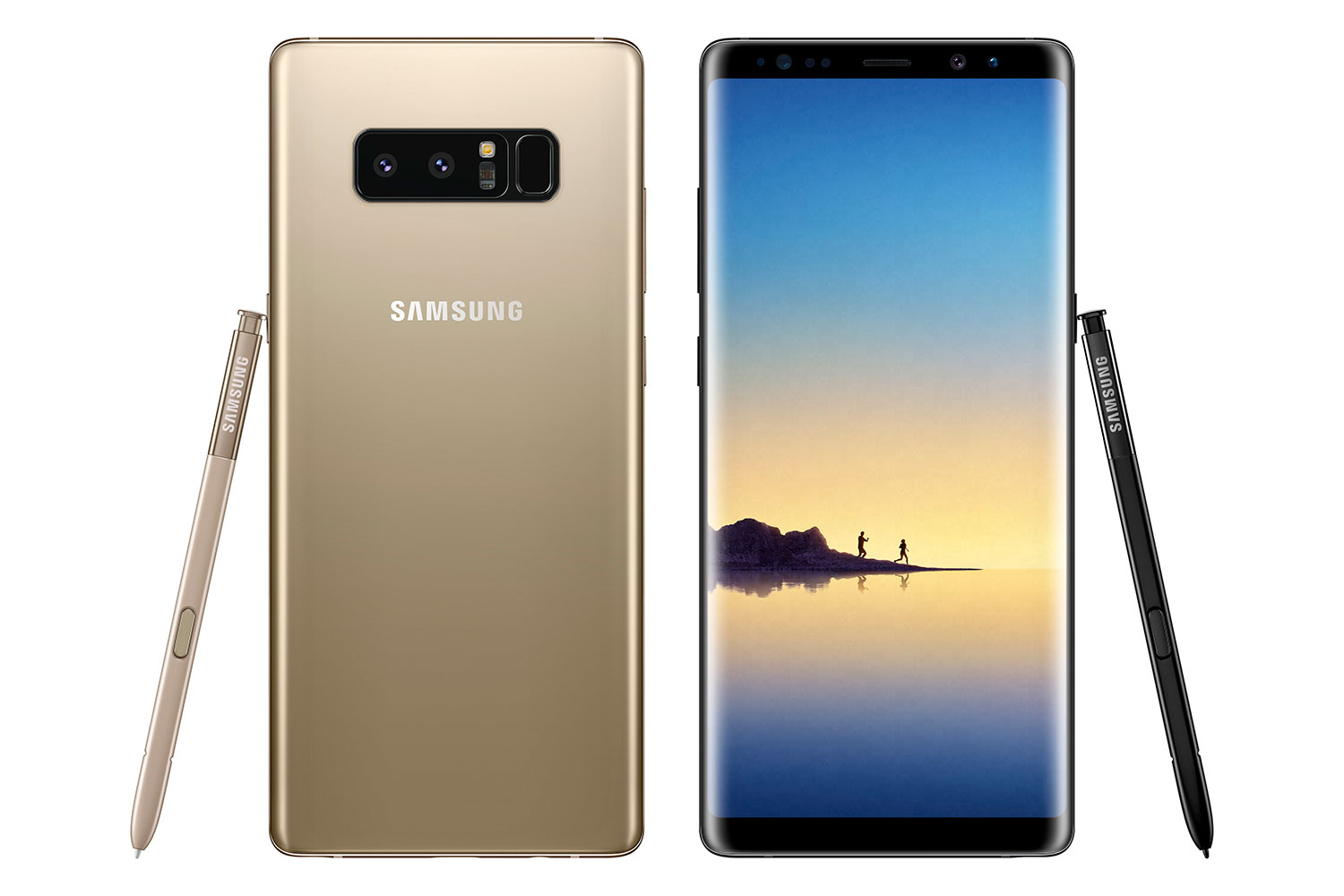 The Galaxy Note8 is also equipped with two 12MP rear cameras with Optical Image Stabilisation (OIS) on both the wide-angle lens and the telephoto lens. Whether you are exploring a new city or for your daily use, OIS allows you to capture sharper images.
Pre-Order and Registration of Interest
Registration of interest15 with telecommunication operators for the Galaxy Note8 will commence from 25 August 2017, Friday, 12pm.
Consumers can visit the following URLs for more information:
Alternatively, you can also pre-order your Samsung Galaxy Note8 (without contract) via the Samsung Store online at http://www.samsung.com/sg/galaxynote8/shop or visit the following Samsung Experience Stores from 25 August 2017 during opening hours.
Pre-order for the Galaxy Note8 will also be available online from 25 August 2017, 12pm at major consumer electronics stores' (Best Denki, Courts, Hachi, Harvey Norman and Newstead) respective websites and Lazada Singapore.
All successful pre-order customers will receive a complimentary DeX Station worth $198 during collection of and upon full payment for their devices from 9 September 2017.
The Galaxy Note8 will be available from 15 September 2017 at a recommended retail price of $1,398 including GST. Available in Midnight Black, Maple Gold and Orchid Gray, the device will be available at all local telecommunication operators, major consumer electronic stores, authorised mobile retailers, Samsung Experience Stores and Lazada Singapore.