SINGAPORE – Following a vibrant uplift, PARKROYAL on Beach Road, Singapore is primed to welcome business and leisure travellers back. Guests can expect an enhanced stay experience, coupled with the authentic hospitality of PARKROYAL. Catering to a discerning clientele, PARKROYAL on Beach Road encourages active discovery through sharing rich stories of the surrounding neighbourhood, daring guests to go beyond the guidebook and explore the culturally rich precinct of Kampong Glam. 
As the heart of the hotel, the lobby is the focal point of the recent refresh. Evoking a unique kampong spirit and sense of community, the space exhibits natural textures and hues of woven materials, granite tiles and brushed gold accents combined to create a strikingly modern yet inviting environment that encourages relaxation and interaction. Organic patterns and botanical motifs inspired by well-loved ferns and flowers adorn screens and doors, while a lush selection of palms and tropical plants dot the spacious social lobby, creating a sense of closeness to the place and people.  The space has been remodelled so that it now serves multiple functions – working as the concierge, check-in area and a working space – appealing to business and leisure travellers alike. Around the lobby, chic and comfortable couches allow guests to relax, and maybe even strike up a conversation with a fellow traveller or two.  
The property's 346 refreshed rooms are elegantly furnished with warm, soothing tones, conducive for work and relaxation. On the Club floors, artwork by local artists adorns the corridor walls, with pieces also displayed in the Deluxe and Premier PARKROYAL Club Rooms. The 42sqm Club Premier rooms each comprises a spacious balcony and bathtub to unwind in after a long day. All Club Room and Suite guests are entitled to PARKROYAL Club privileges which includes complimentary breakfasts and evening cocktails at the Club Lounge. On top of the cozy and functional rooms.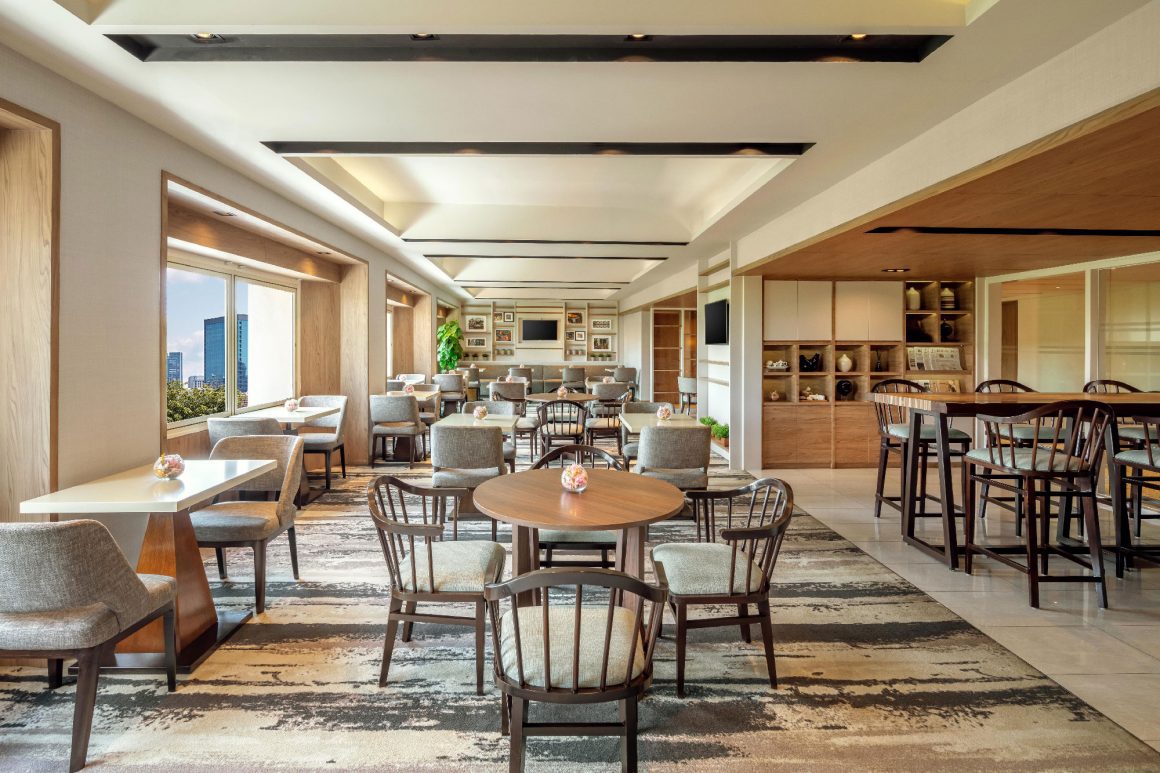 PARKROYAL on Beach Road's eclectic mix of F&B offerings include Ginger; helmed by Executive Chef Vincent Aw, the all-day halal-certified kitchen celebrates the beauty and heritage of Singapore, as well as the rich flavours of her foodscape. Designed by Singapore-based Australian designer, Emma Maxwell, Ginger was recently crowned winner in the Alfresco & Biophilic (Asia) category at Restaurant & Bar Design Awards. The stunning interiors are a reminder of Singapore's rich flora and fauna; the ginger glower, Simpoh Lak, and Freycinetia Javanica, are artfully woven into the wallpaper and soft furnishings of the restaurant. Ginger offers an à la carte menu, fuss-free set lunch, as well as buffets for both lunch and dinner.  
Si Chuan Dou Hua Restaurant – Singapore's pioneering Sichuan restaurant – presents exquisite Sichuan and Cantonese cuisine. The restaurant is connected to Tian Fu Tea Room, which carries a selection of over 30 types of premium Chinese teas and is the ideal prelude or end note to a meal at Si Chuan Dou Hua Restaurant. The 1920s inspired cocktail bar, Club 5, is named in honour of the magic hour – 5pm, when we leave the workday behind and enter the world of indulgence and relaxation. The walls pose bold, abstract wallpapers complemented by plush upholstery paired with tungsten lamps achieving this ambience of an intimate lounge. Club 5 introduces an interesting variety of concoctions with a modern interpretation of classic heritage fare, drawing inspiration from the rich flavours and spices of the Southeast Asian region.
Level 4 houses the hotel's wellness floor, where there is something at every corner for the mind, body, and soul. The award-winning spa, St. Gregory, delivers the finest treatments from facials to traditional healing therapies with the goal of promoting good health and beauty. Beside St. Gregory sits the hotel's state-of-the-art gymnasium and fitness studios with a range of fitness classes such as Zumba workouts, Hatha yoga lessons and HIIT sessions. Boasting a panoramic view that features the iconic Singapore Flyer, the property's half-Olympic-sized outdoor swimming pool is a calming place to relax after a busy day while indulging in a selection of refreshing options from the Poolside Café and Bar.  
Stay and Save Promotion
In celebration of the refresh, PARKROYAL on Beach Road has specially curated a Stay and Save promotion which gives guests the chance to explore the hotel's enhanced offerings at a 20% savings*. Pan Pacific DISCOVERY members enjoy an additional 10% savings on this offer.
*Discount is on Best Available Rate for bookings until 30th December 2022. 
For more information and room reservation, visit https://www.panpacific.com/en/hotels-and-resorts/pr-beach-road.html