Sponsored Review
Went for a pampering session the other at Beauty Veranda located at Tampines to try out the Guinot Double Peel Facial 😉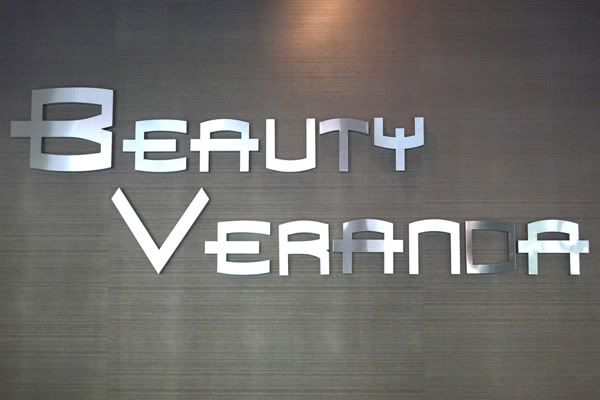 Initially i though it was located in a shopping mall but after checking out the address, then i realized that it was located in a HDB area. Okay, seriously, at that moment i did pop out this question in my mind : "hmm at HDB area, dunno good anot. is it like those aunty salon or wat" but when i reached there, it's acutally pretty decent and looks so much better than what i expected ;D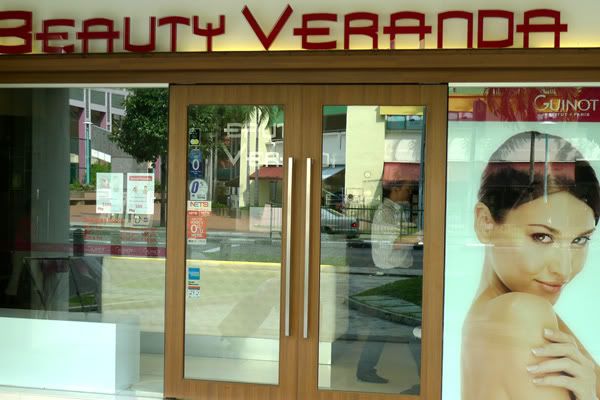 there's a total of 2 levels whereby the rooms for facial are located at the second level with cosy lightings and deco.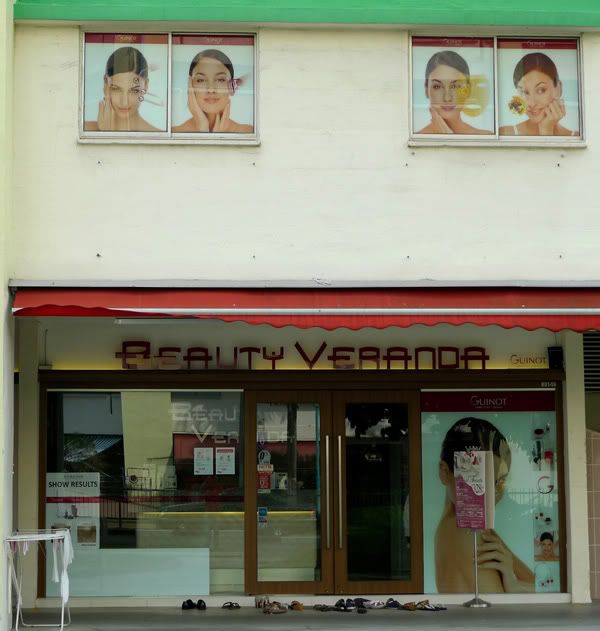 So my first facial appointment with them was to try out the Guinot Double Peel Facial! Im not sure if you guys are aware of this brand "Guinot" as it was my first time hearing it. It's actually a popular and well known brand within the industry and it's No.1 in France! Artist like Brad Pitt, Jennifer Anniston and Super model Naomi Campbell are all huge Guinot fans!!!
wow~ then i think it should be really good !!!
New skin that radiates beauty
The epidermis is composed of approximately thirty cell layers. When the outer layers are dehydrated, they cause the face to become dulllooking.
With the "peeling" treatment, it is possible to remove these dull cells, letting the glow of new cells shine through. The fruit acids in Peel'In gel, penetrate between dead cells to break their intracellular links, then Peel'Out mousse will gently remove them.
At the end of the treatment, Clarimasque with pure Vitamin C regenerates the elastic fibres, enhancing a natural glow and lightening the skin.
Antiageing, youthful glow, antipigmentatio action
Fatigue, stress or the passing years can contribute to loss of radiance, loss of skin elasticity and the appearance of pigmentation marks. The epidermis becomes "clogged" with dehydrated cells, cellular renewal slows and the complexion appears dull and congested. One treatment will restore a radiant complexion, while a course of 3 will reduce pigmentation marks on the skin, eliminating excess dead cells and allowing the skin to breathe again. Cellular renewal is accelerated, revealing a more youthful and radiant complexion.
Here's a pic after cleansing my face before starting the treatment..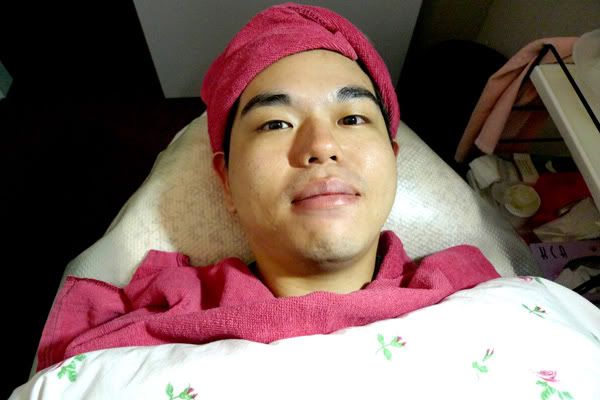 peeling in progress…. 😉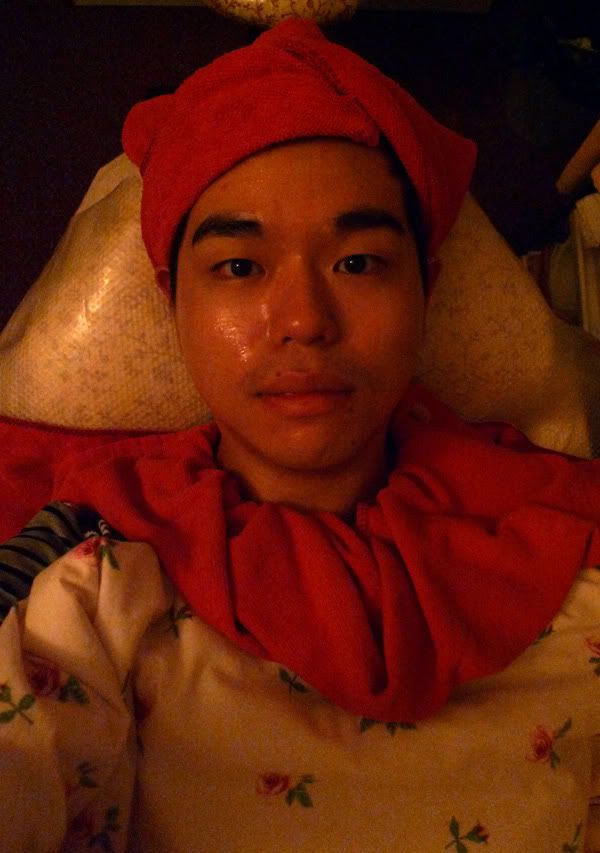 and just right after the peeling session, my skin seems to look brighter and more radiant!!! 😀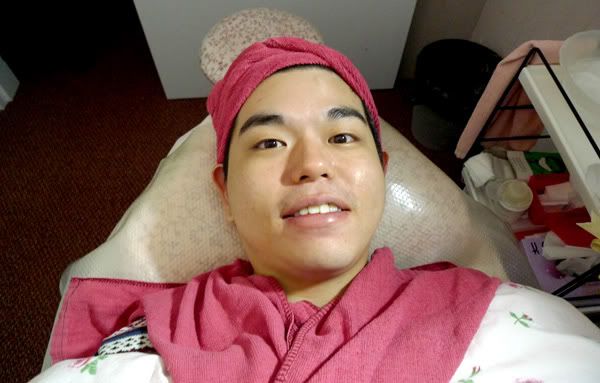 can't tell the difference? here's a comparison pic.. the previous one look more dull and yellowish right?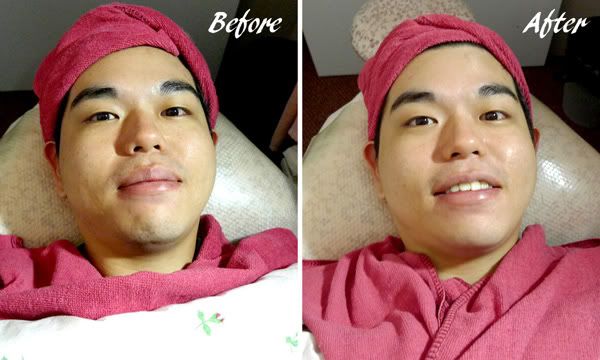 ending off with a mask session …
the touch and feel of your skin is sooo soft and tender right after the treatment. The effect was like INSTANT and you can really feel it for yourself. The staff was very nice as she explains to me the different steps during the facial process so that i have a better understanding of why and what was applied on my face 😉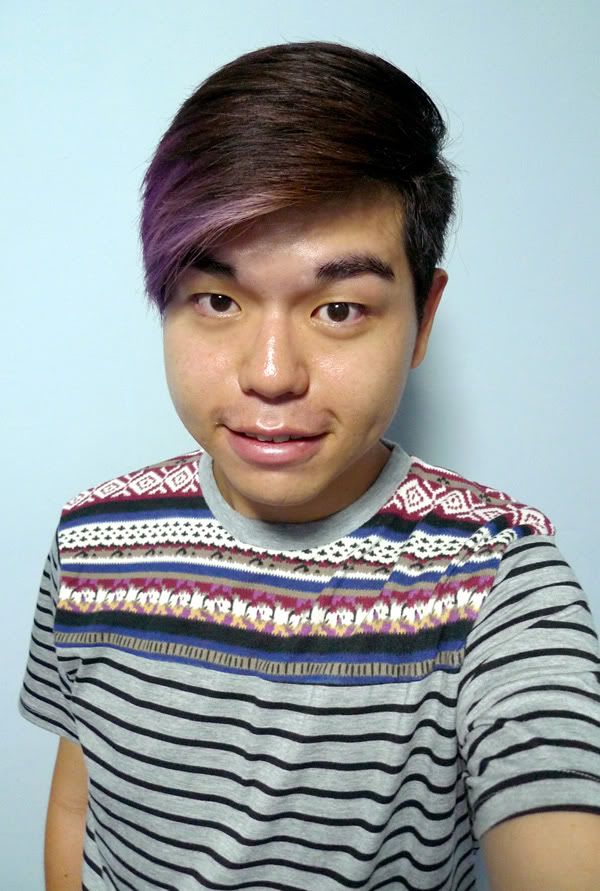 Other than completing the facial, i was given a bottle of BEAUTÉ NEUVE Rejuvenating Renovating Radiance Cream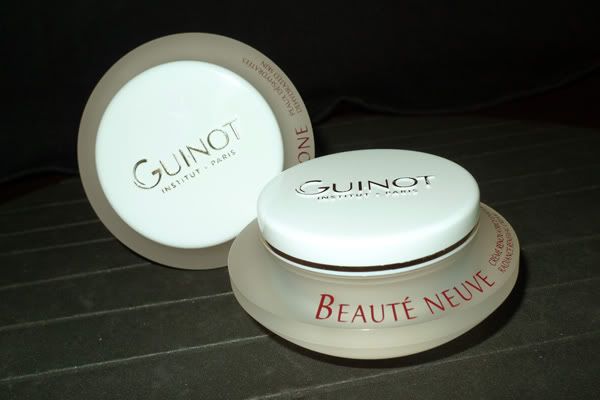 This cream helps to recreates visibly renewed skin, all thanks to the actions of stabilised Vitamin C and biopeptides. It reveals new radiance, helps make skin more dense, firmer and more toned. It also smoothes and refines skin texture! All i have to do is to use it as a treatment during the morning and evening! 😉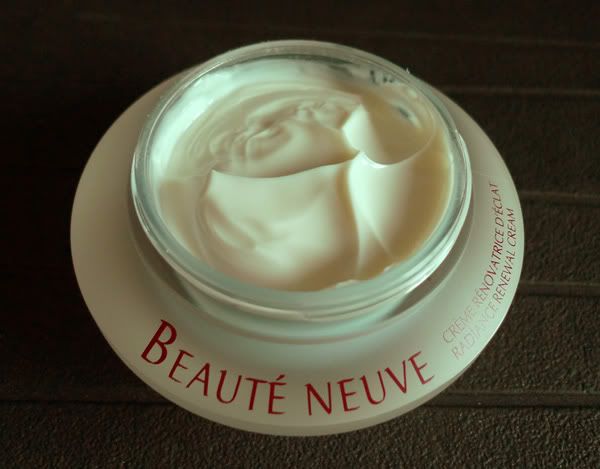 The Guinot Double Peel Facial cost $168 which will last around 1 hour and 30 mins and the BEAUTÉ NEUVE Rejuvenating Renovating Radiance Cream cost $190.
How about trying out the facial and cream for FREE?
YES! Darren Bloggie is giving away ONE FREE Guinot Double Peel Facial (Worth $168) & ONE FREE BEAUTÉ NEUVE Rejuvenating Renovating Radiance Cream (Worth $190) to 2 Lucky Winners!
Excited?! please tell me you are!!!
Here's how to win :
1) Like Darren Bloggie facebook page or follow me on twitter.
Either
2) Leave down a comment below together with your fb name so i can contact you.
Or
2) Tweet this : I would love to win a Guinot Double Peel Facial Session and products from Darren Bloggie! @method86 http://wp.me/p4hT6-1Di
* Terms & Conditons : 

Contest start from 1st July 2012 and ends on 6th July 2012 at 11:59pm.
Winners will be announced on Darren Bloggie and Darren Bloggie Facebook Page.
Would be great if you can share your experience on your social media platform after the facial and trying out the products 😉
– – – – – – – – – – – – – – – – – – – – – – – – – – – – – – – – – – – – – – – – – – – – – – – – – – – –
Other than giving away a free facial and a bottle of cream, readers of Darren Bloggie gets to enjoy a SPECIAL RATE for Guinot Double Peel Treatment (worth $168) at $88 ONLY! Not only that, you will receive a bottle of  BEAUTÉ NEUVE Rejuvenating Renovating Radiance Cream (Worth $190) FOR FREE!!!
This special offer is only applicable to the first 10 readers! All you have to do is to call either one of these 2 outlets :
Beauty Veranda
Blk 713 Ang Mo Kio Avenue 6 #014040
Singapore 560713 Tel: 6455 3536
Blk 406 Tampines St 41, #01/0219
Singapore 520406 Tel: 6789 7879
and make an appointment with them by quoting "Darren Bloggie" and you will be able to enjoy this special offer! 😀
I'm sure you will love it! so do go try it out yeah~!
Enjoy a pampering session with Guinot today! 😉