Ocean Park Hong Kong is collaborating with popular Japanese anime series One Piece to bring the largest ever One Piece-themed interactive event to Hong Kong – the Ocean Park Summer Water Battle presented by SKECHERS. For families who have not planned out their upcoming National Day long weekend (9 to 12 August) yet, this is an opportune time for a short getaway to enjoy summer in Hong Kong and a fun-filled day beating the heat at the Waterfront Plaza at Ocean Park Hong Kong, which will transform into an exhilarating water battle zone from 13 July to 1 September 2019. Both kids and adults alike can face off against each other in classic scenes from One Piece, join the Straw Hat crew on their summer adventure, go on a gourmet voyage and take home memorabilia infused with One Piece snippets.
Don't miss out on One Piece reunion at Ocean Park
Luffy and the Straw Hat crew members are heading to the Park to celebrate the 20th anniversary of One Piece. Adding to the excitement, fans can relive their epic adventures in seven encounters and photo spots at the Ocean Park Summer Water Battle presented by SKECHERS. Highlights include the Thousand. Sunny Ship by the Park's lagoon, the wanted posters, a super-size fountain in the shape of Luffy's signature straw hat, and more. Even better, guests can grab their water guns and join Luffy's crew to fight against the Marines in a throwback to the Battle of Marineford, harnessing the incredible power of their friendships to dodge all kinds of water cannons and traps.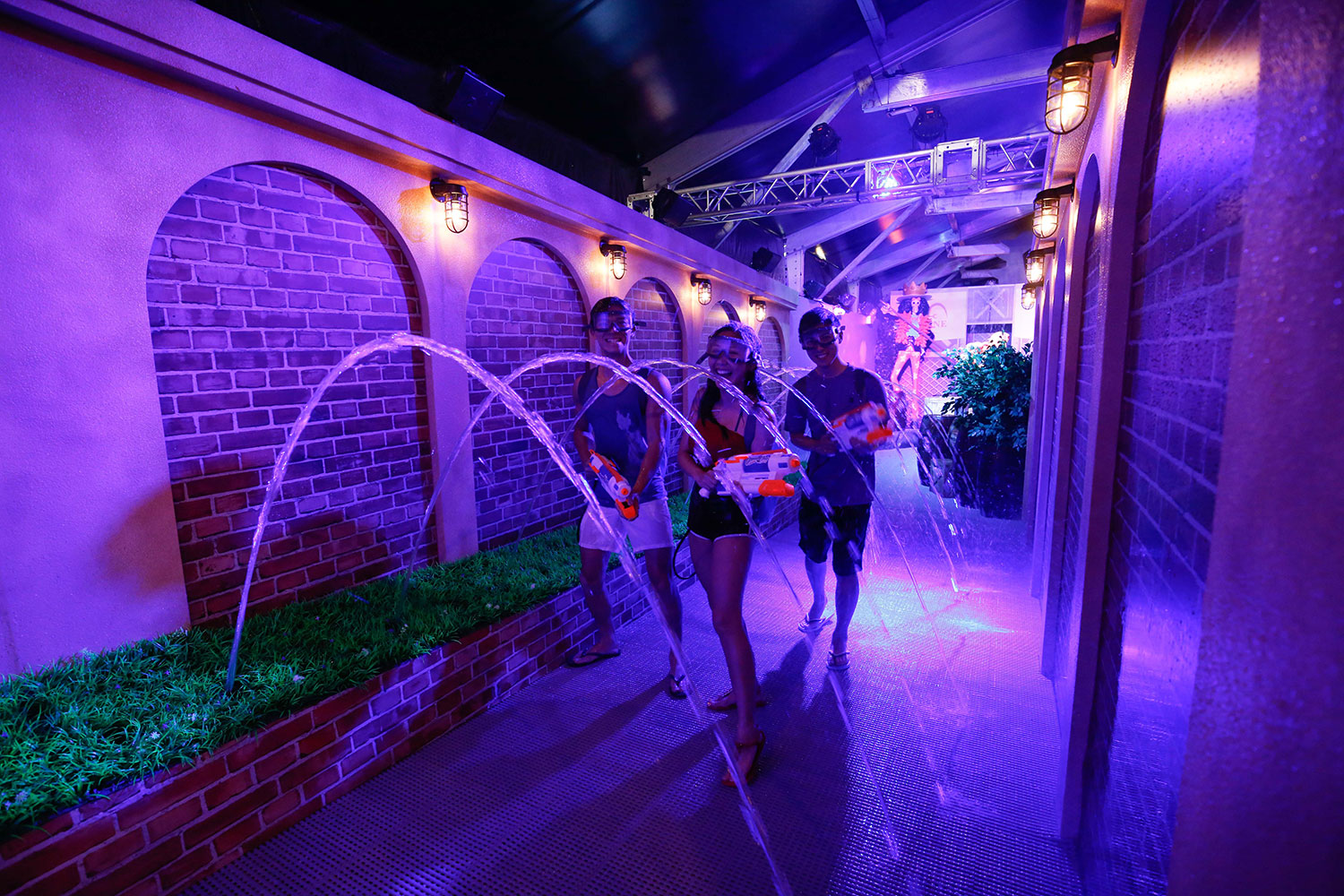 At Whiskers Harbour, kids will be amused by various One Piece-themed water attractions including a foam party zone, straw hat water-mist arches, super water curtains and fountains as they battle against other kids and take lots of pirate-inspired photos with family and friends.
The Straw Hat crew's dream is also about staying fueled – be the first to savour the limited-edition One Piece Summer Adventure Feast at The Terrace Café while it is available. This scrumptious feast is sure to leave guests with a full stomach and impress those who love eating as much as Luffy. Don't forget to try out the One Piece-themed desserts at Aqua City Bakery for even more photo-worthy treats!
During the Ocean Park Summer Water Battle presented by SKECHERS, fans can also look out for the exclusively designed Luffy Themed Topper Cup and Chopper Themed Topper Cup, as well as the cute Chopper Popcorn Set available at designated food kiosks in the Park.
Meanwhile, to enjoy the company of their favourite One Piece characters anytime and anywhere, fans can cop limited-edition merchandise including T-shirts, summer clothing, waterproof phone cases and exclusive One Piece gifts at the Park's retail shops and game booths while stocks last.
For more information, visit Ocean Park Hong Kong's website at https://www.oceanpark.com.hk/en