Sponsored Advertorial
If you've followed me on my twitter or facebook, you will know that i was deciding on whether to lighten my hair color and change a new haircut. Was referencing online for some KPOP inspired hairstyles and came across a few that look like this which i quite like it 😛
So i went over to 99 percent hair studio located at Far East Plaza feeling super excited and looking forward to the transformation they're gonna create for me!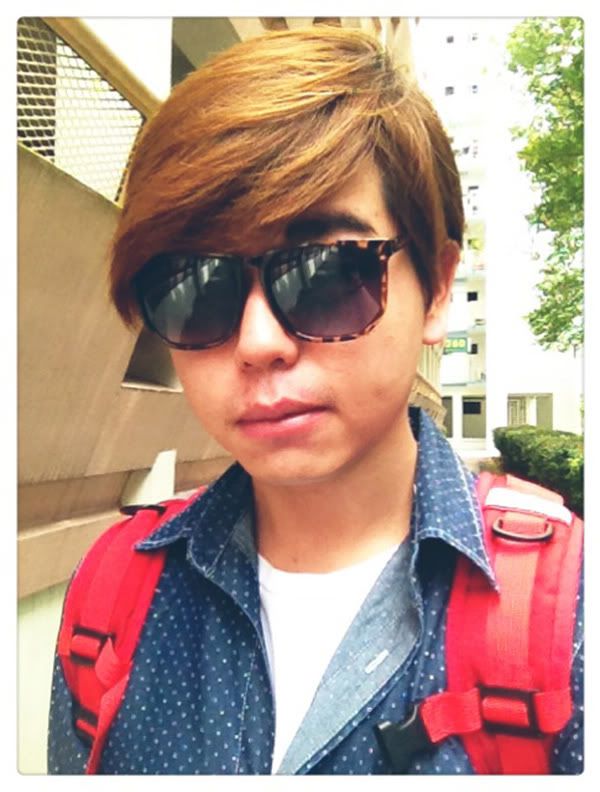 here's me with my thick thick hair~~~ kinda hot actually… :X
arrived! here's how the salon looked like 😉 loved the color toning used. black and red… i LIKE! 😀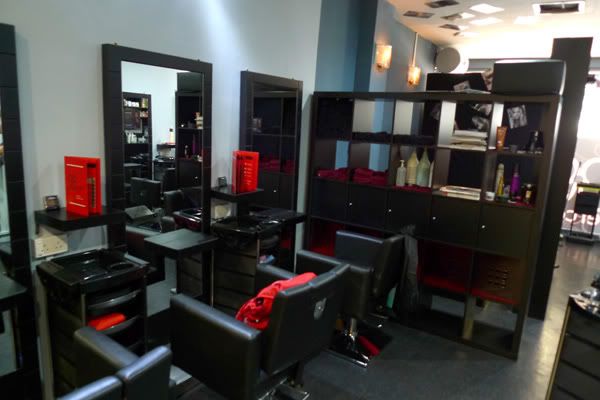 staff busy at work…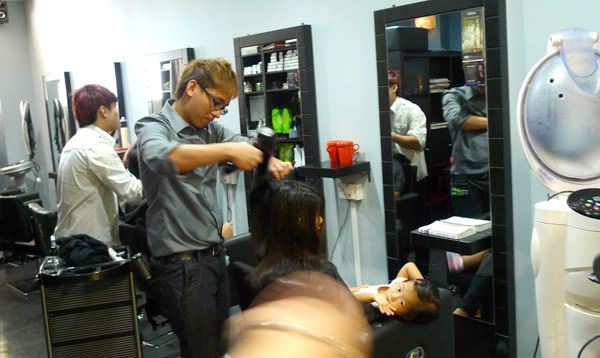 i was assigned to my seat and served with a cup of hot tea 😉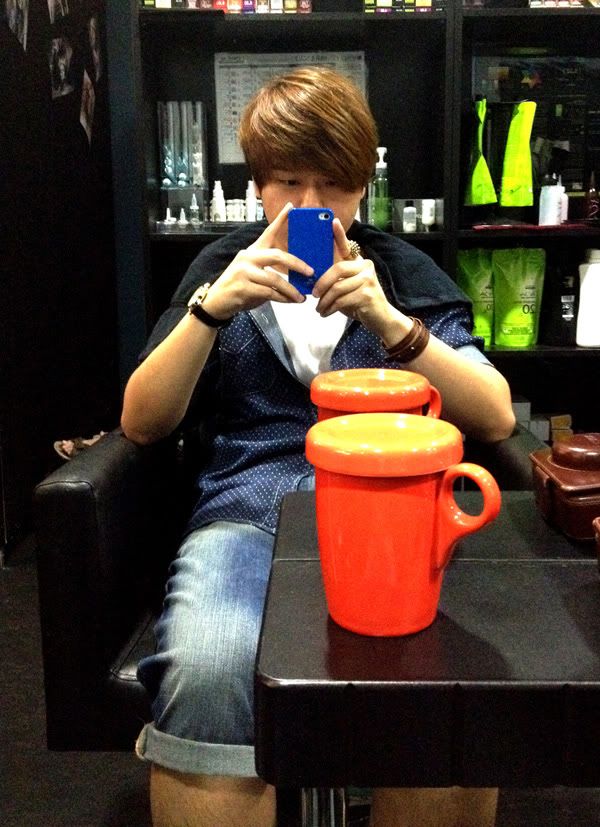 Let's take a before pic so we can do a comparison after the transformation! 😛 so here's my hairstyle before cut and dye…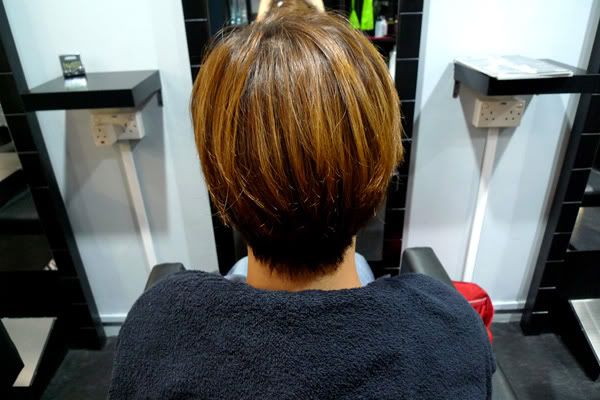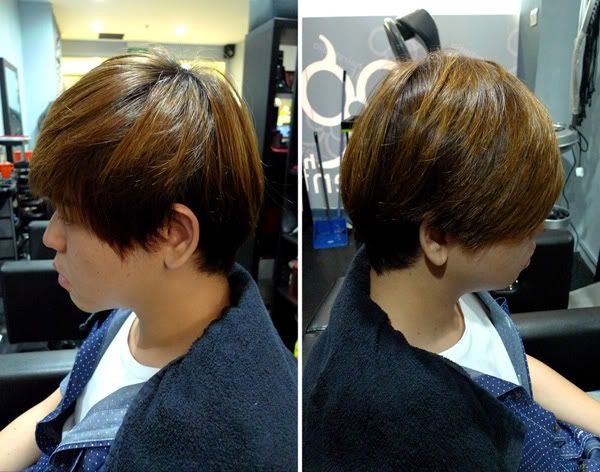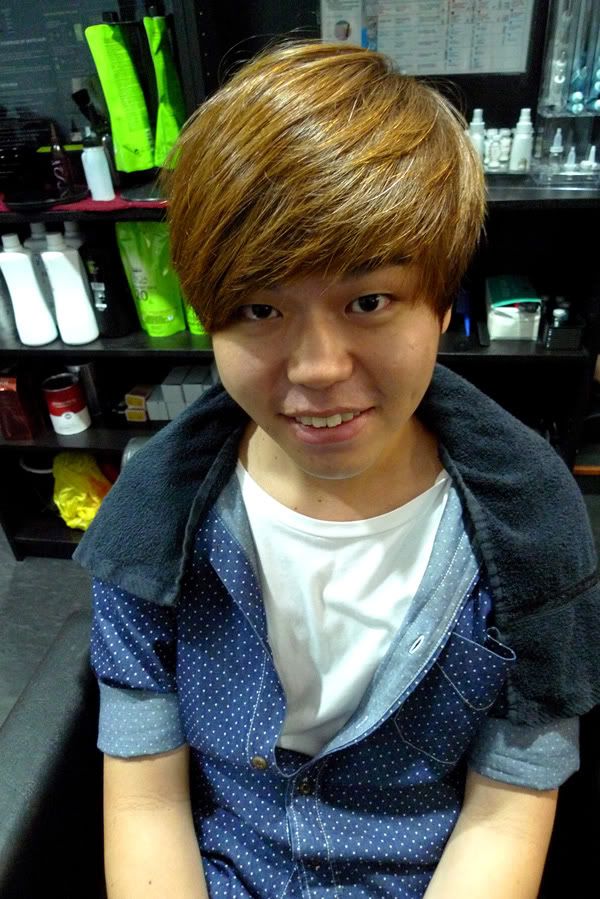 and the hair cut begin! chop chop chop~~~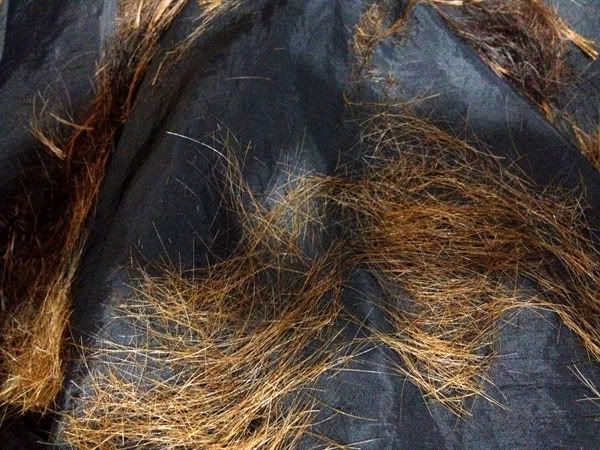 and after much chopping from my hairstylist.. here's how it looks like! got DIFFERENCE RIGHT! and quite a BIG difference lor! (*ps : i gave my stylist a heart-shaped face cos she's shy to appear on camera lol :P)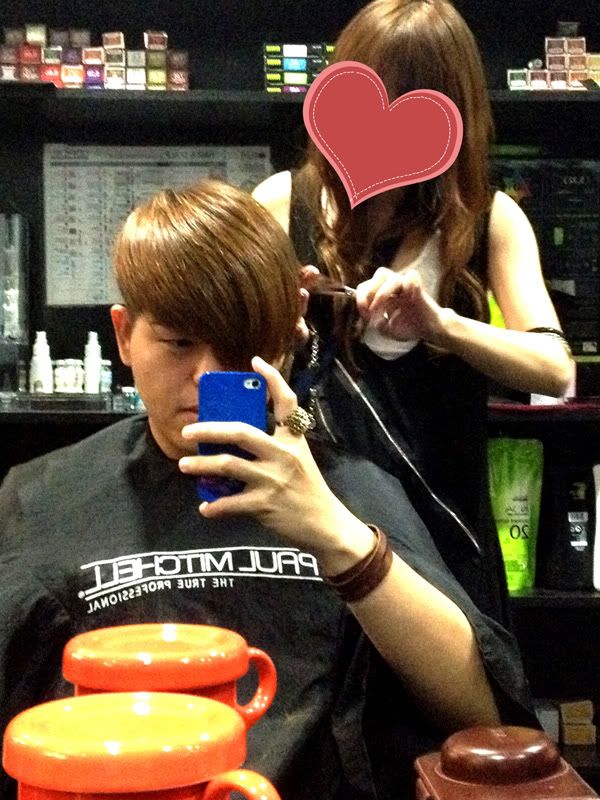 So after my haircut, it's time to dye my hair~ as i'm going to lighter my haircolor, i'll need to bleach my hair before dyeing it..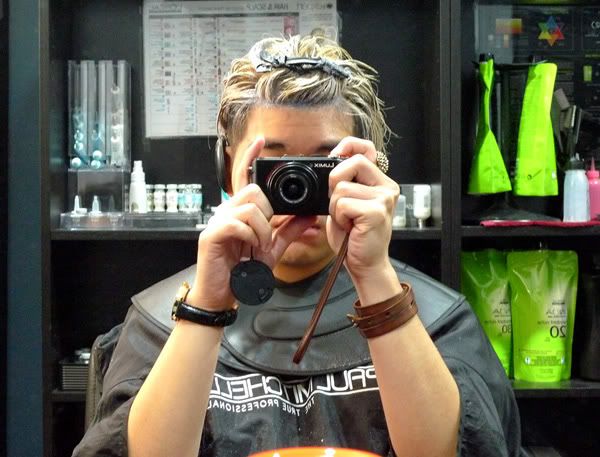 Suprisingly, the bleaching wasn't that bad and painful for me leh~ i actually didn't feel much haha~ i'm sure it got to be the type of bleaching solution they used! see~ it's not watery but seems powdery and flaky!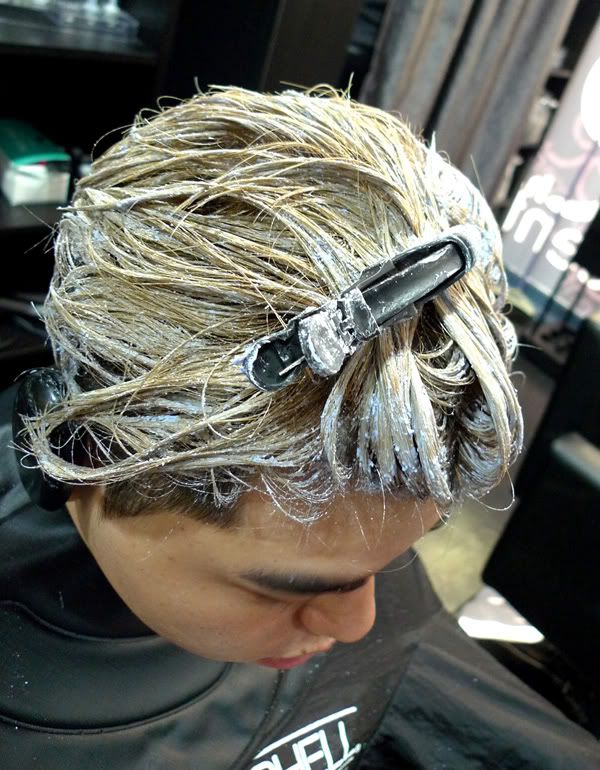 see the flakes~!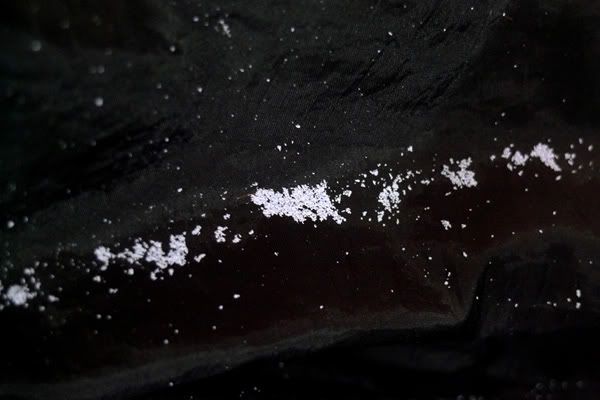 so after rinsing off the solution… my hair looks like this! not really the color i wanted as it's too orangery which looks abit beng to me.. lolx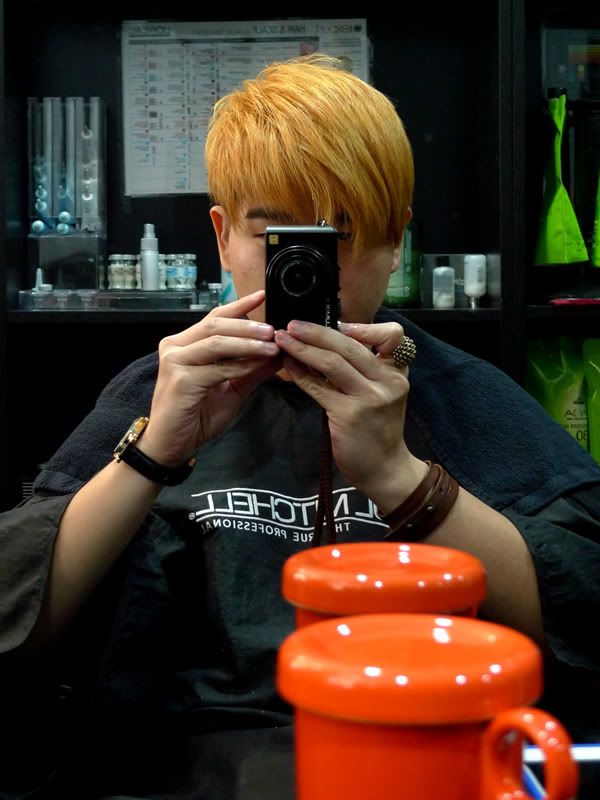 so time to add on some color dye~!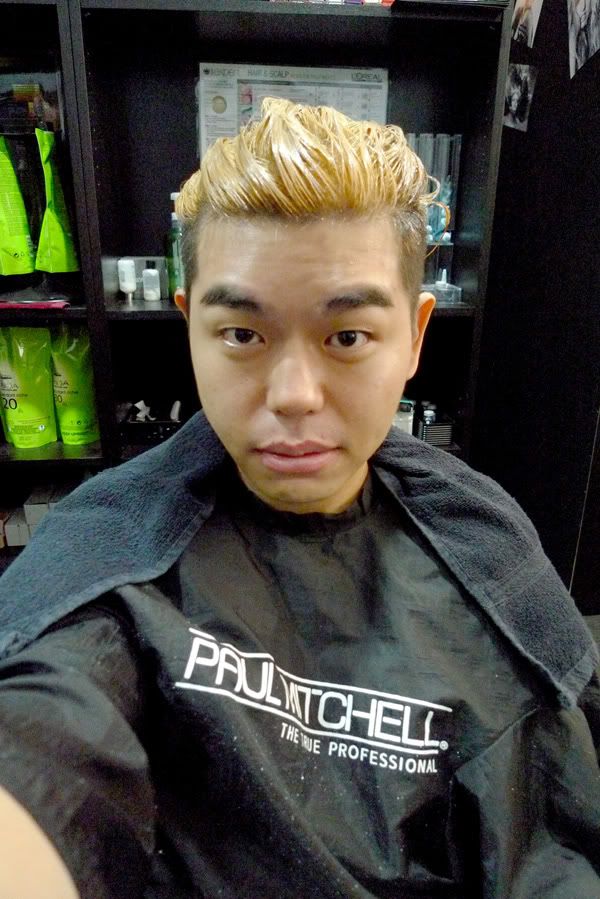 this machine very cool de~! it will spin and rotate ard your head and this is to speed up the hair dye process. not very hot just a little warm but bearable 🙂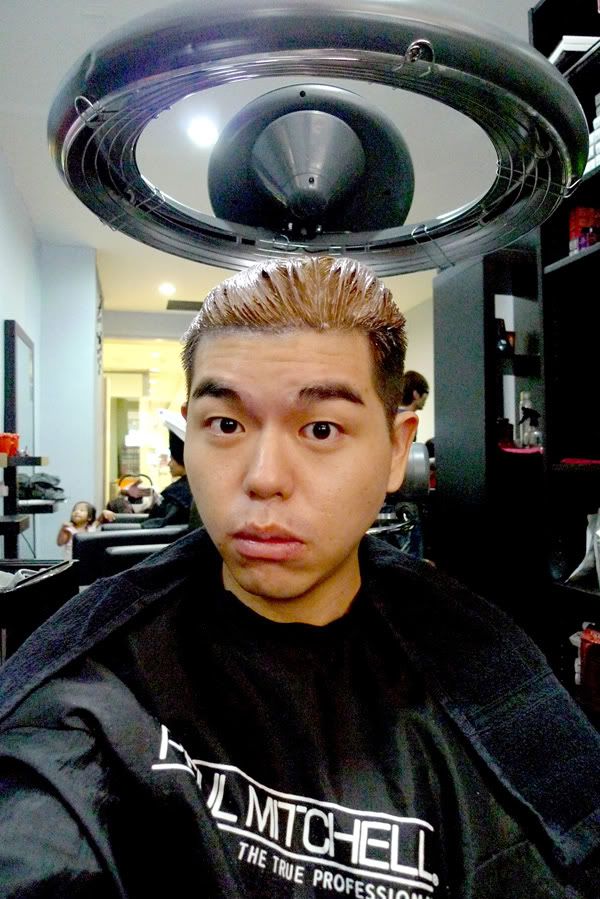 SO…. ARE YOU READY TO SEE MY NEW HAIR COLOR?!!!
.
.
.
.
.
.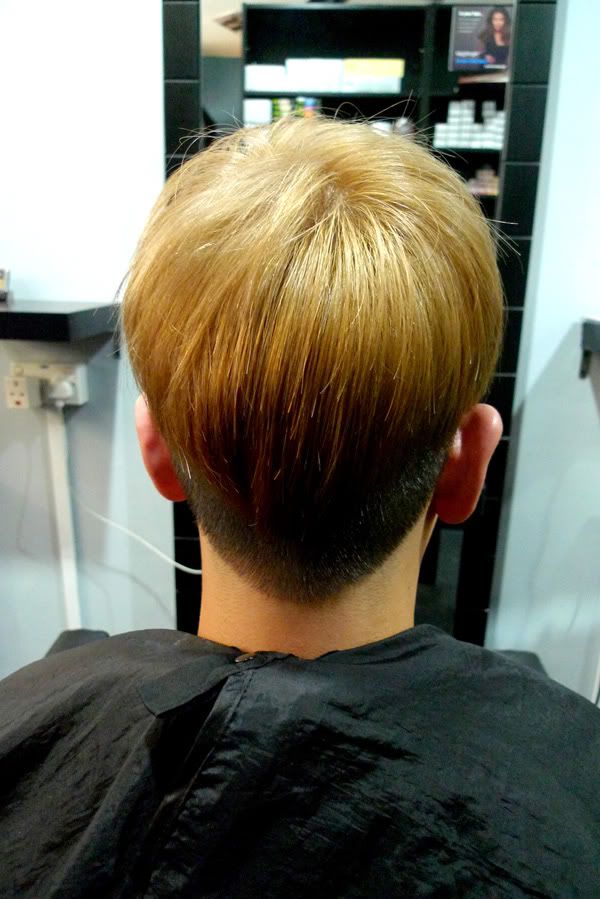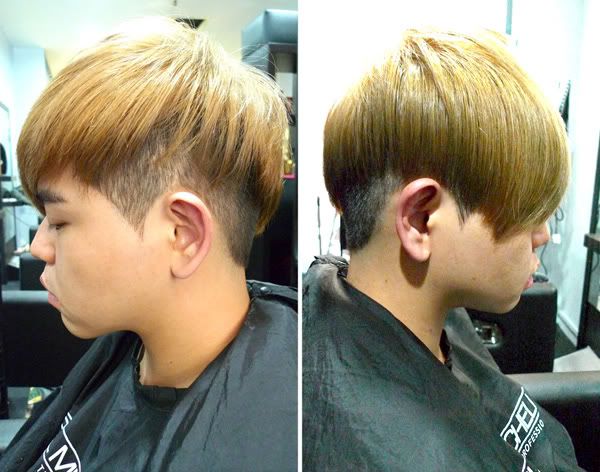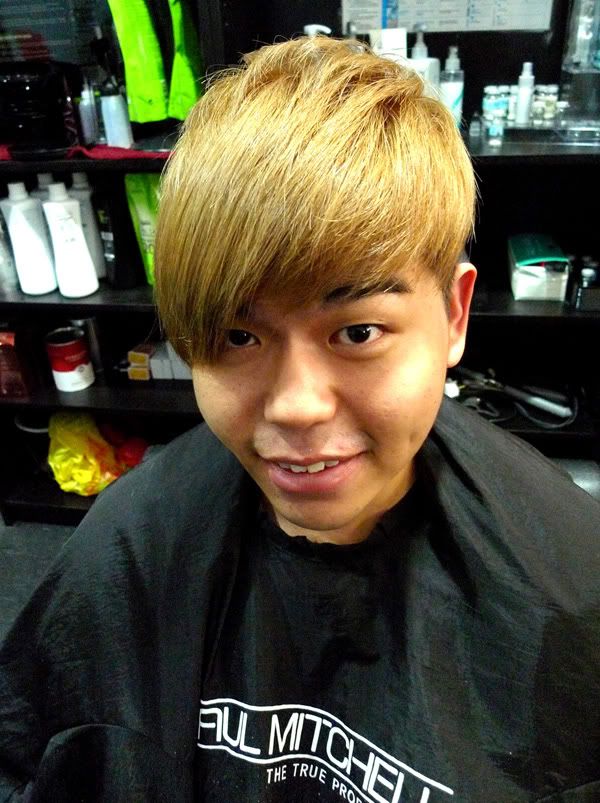 that's before styling.. and after styling… it looks like this!!! 😀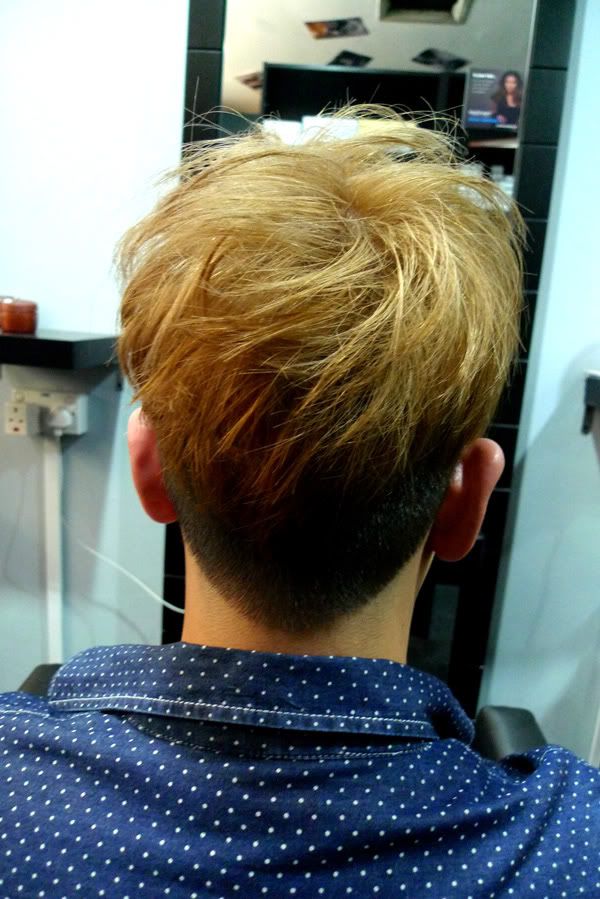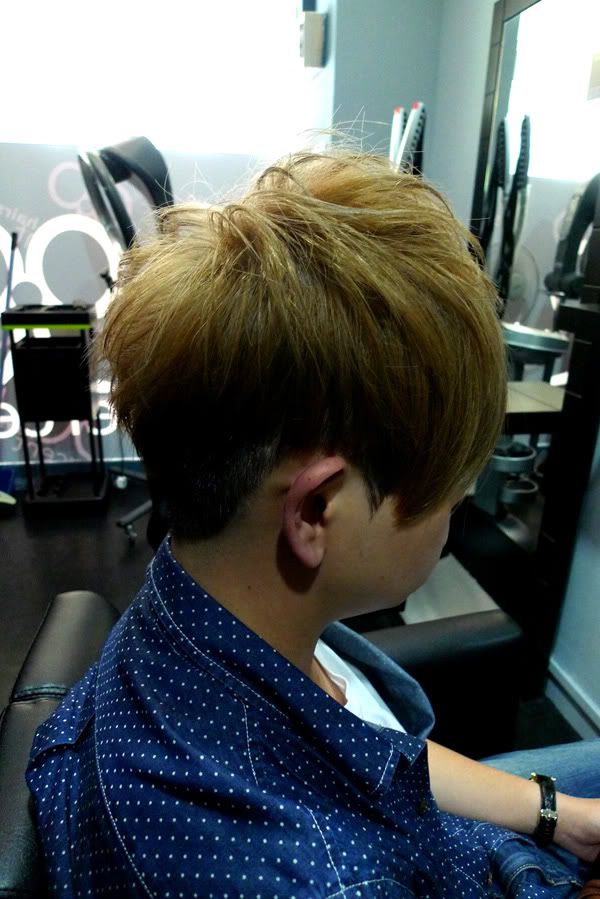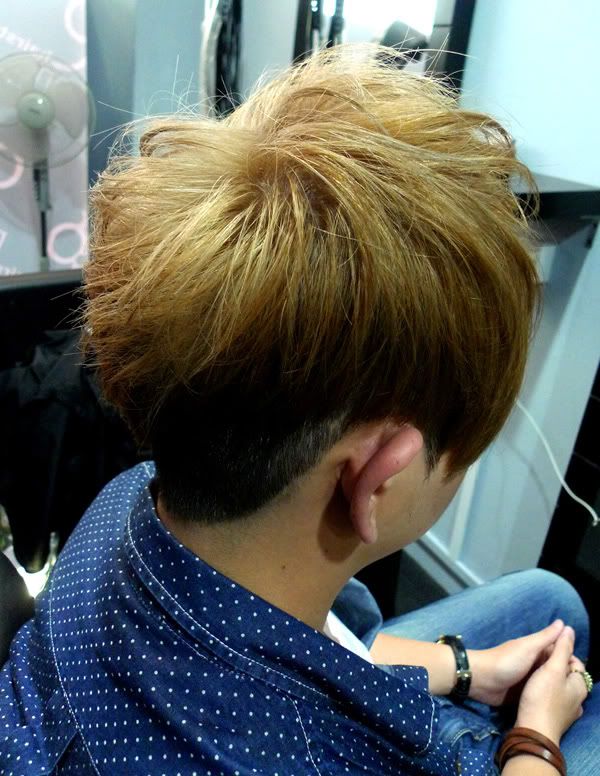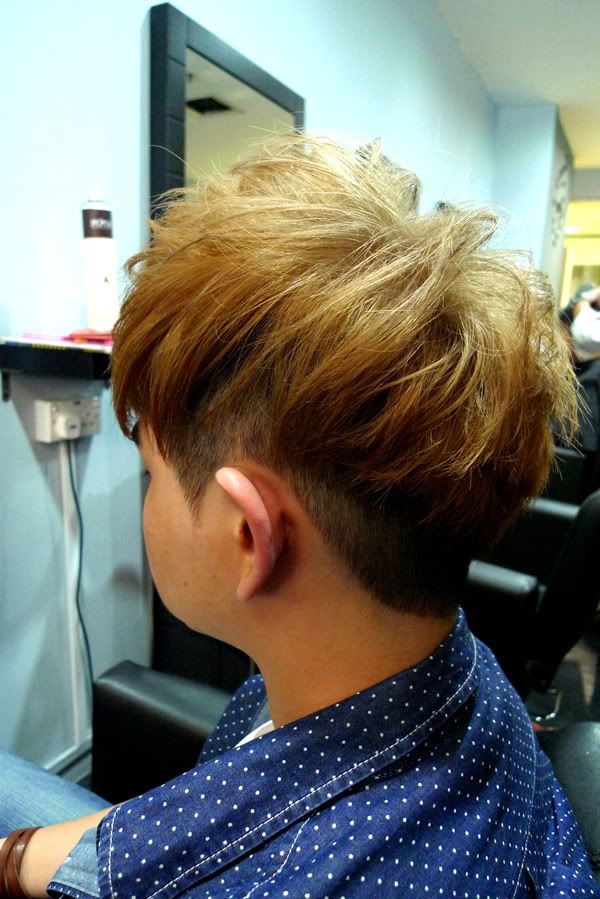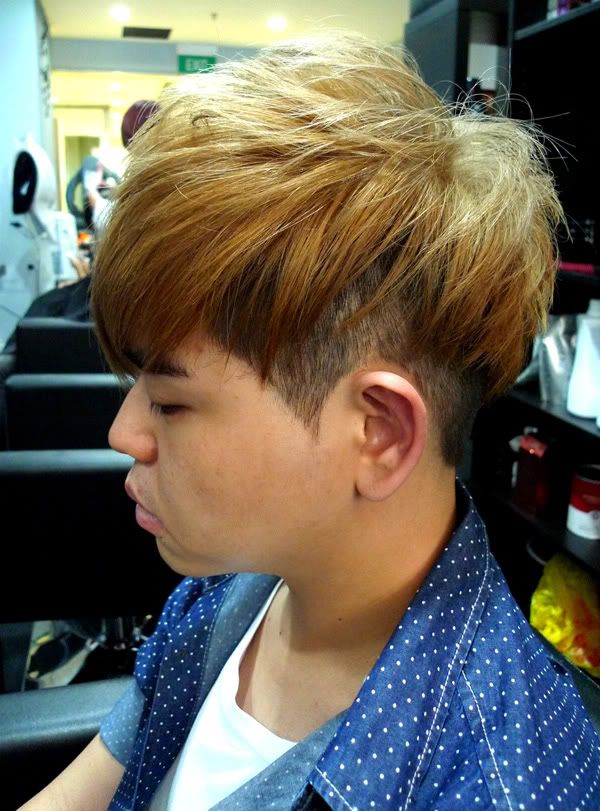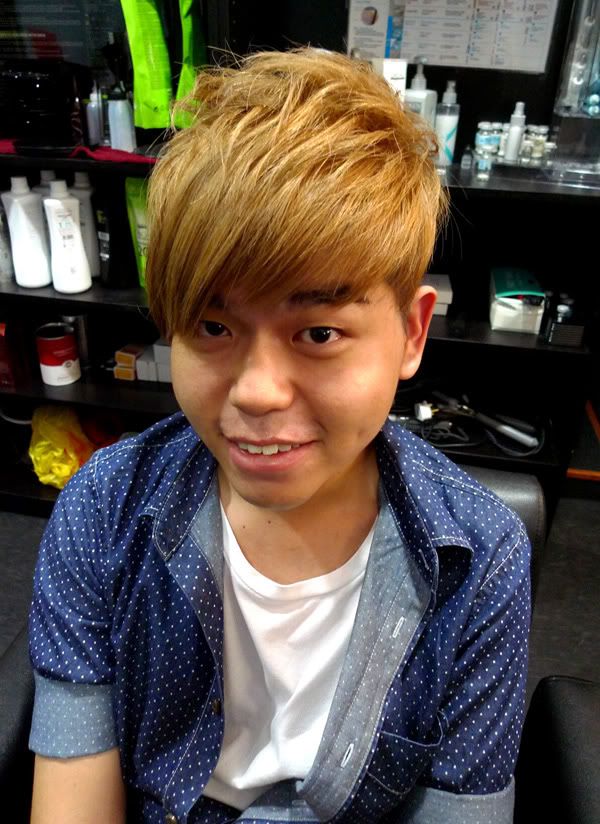 woolala~ hahaha! i really really love it!!! 😀 be it the color or the haircut.. it's just wat i'm looking for! My hairstylist was very very nice too! she will give you suggestions and explain to you in details why she cut your hair this way, how to manage your hair etc.. SUPER NICE!!! so here's a pic i requested to take with her but .. i gave her a heart shape again cos she's shy haha. BUT from her outfit you agar know who to look for when you are there right? anyway, she's the only female hairstylist there la~ hahaha 😛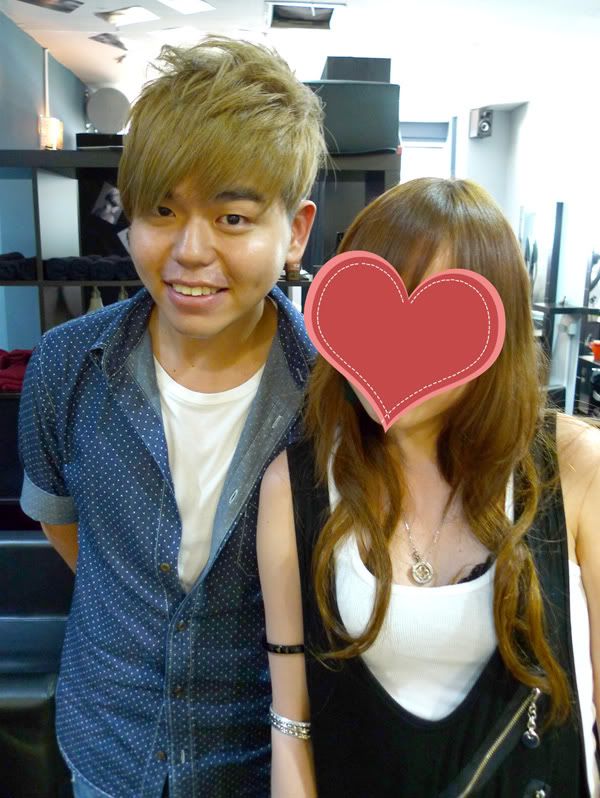 Went back home for more CAMWHORING SESSION! muahahaha~~~ 😀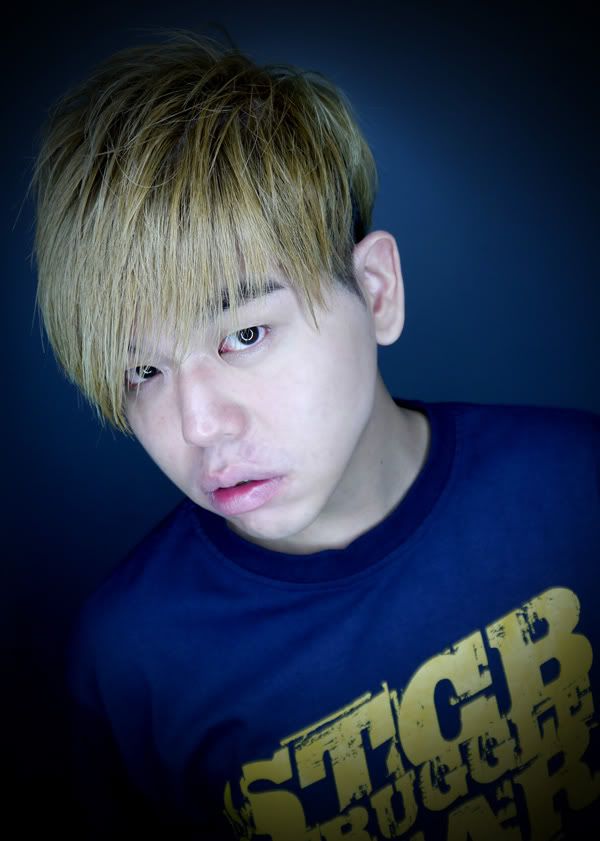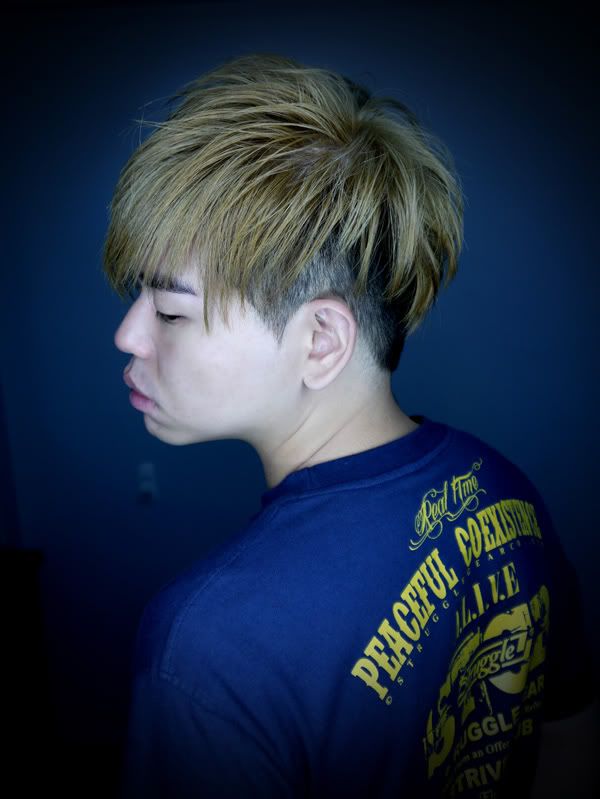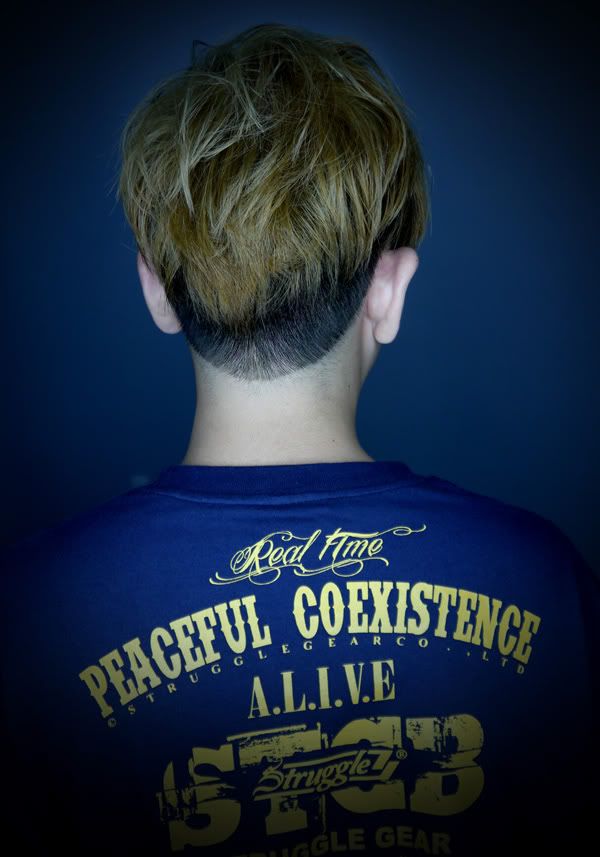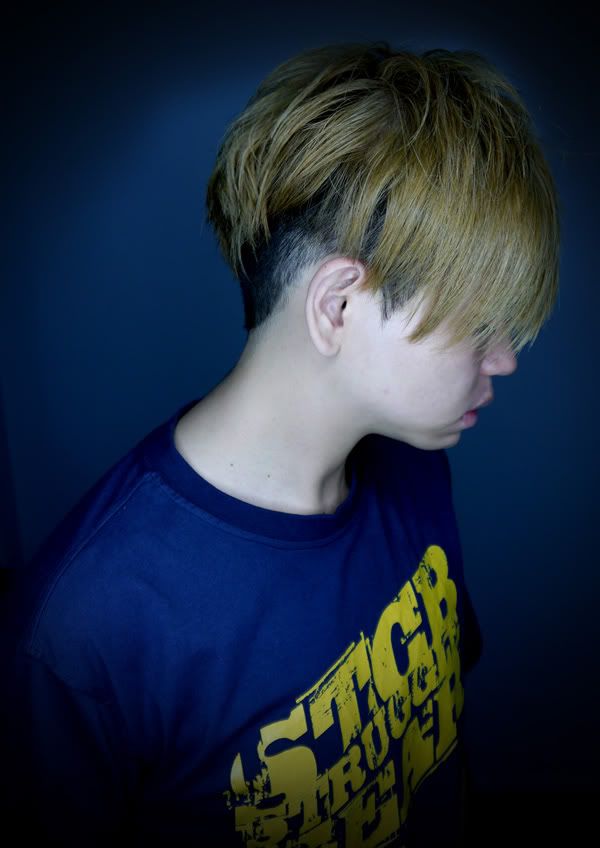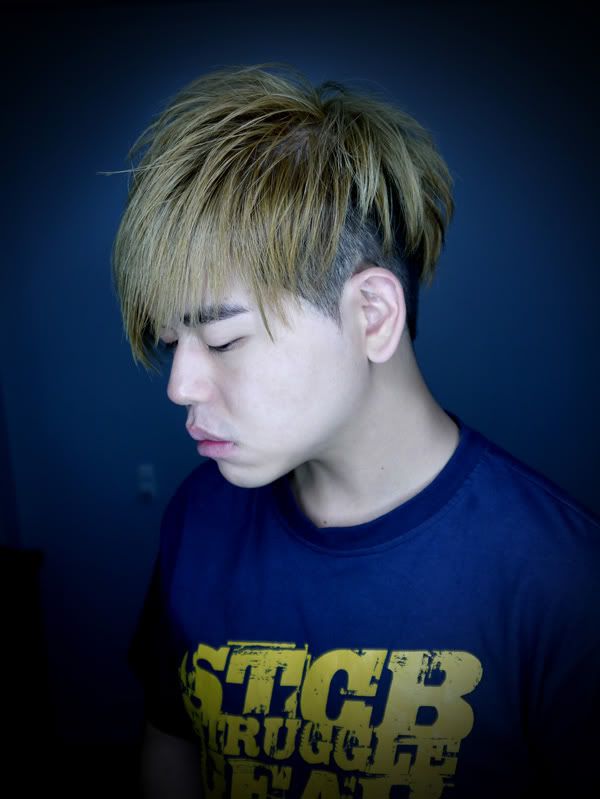 SO you wanna go for a transformation or get a new hair color as well? here's the charges for the various services~
other than hair cut and coloring services, they do provide other services like hair treatment, rebonding and perming~
99 Percent Hair Studio is located at
40 Haji Lane #01-01, Singapore 189233
Operation Hours : 11:00 am – 8:30 pm
Call (+65 6396 3667) to book an appointment today!
****************************************************************************************
OKAY WAIT!! HOW CAN I NOT GET SOME GOODIES FOR YOU READERS RIGHT?!!!
They are having this membership program whereby you get to enjoy 10% discount on the services they provided as a member..
and the registration fee to join the membership program is $15..
BUT IF YOU QUOTE "DARREN BLOGGIE", this registration fee of $15 will be waived off!!!
Which means.. if you call for an appointment, quote "Darren Bloggie" you will be automatically recognized as a member of them and you can start to enjoy the 10% discount when you visit them!
OF course the more pple you go with the better la~ so get another one or two more friend to go with you for a hair cut, treatment or dye etc and enjoy either 15% or 20% discount !!! not bad right?!
Quick go book your appointment now as this promotion on my blog will end in one month's time starting today till 13th April 2012!
okay~ ending with one more camwhore pic ;P~
Thanks 99 Percent Hair Studio! 😀