LG Living
1 – 17 Nov 2017
ION Orchard, Basement 4 Atrium
FREE
More Info

LG Living is now happening at ION Orchard, Basement 4 Atrium, showcasing LG V30+ and Home Appliances such as the TWINWash, LG Styler, LG InstaView Door-in-Door refrigerator, LG HOM-BOT Turbo+ and LG NeoChef microwave oven. With a comprehensive range of exclusive technologies, LG Living is a showcase of premium solutions that enhance the way modern consumers live. Whether at home or on the go, these solutions offer a glimpse of the future, featuring innovative technologies of tomorrow that help shape an efficient and comfortable lifestyle.


CEF 2017 – Consumer Electronics Fair
2 – 5 Nov 2017
Suntec Singapore Convention Centre
FREE
More Info

Consumer Electronics Fair (CEF) in its second edition is happening on the 2 – 5 Nov at Suntec Singapore Convention Centre, Levels 3 and 4.
Offering special deals and premium products ranging from IT products and accessories, mobile phones, desktop computers, portable laptops, digital cameras to the e-mobility vehicles.
Trade in & Repair Service on your old PCs, Notebooks, Smartphones & Apple products for cash voucher to spend in our CEF show. Sure-Win Instant lucky dip up to S$300,000 worth of prizes and vouchers up for grab! Get up to $300 off your new e-mobility when you trade in your old one and many more!

Starker Music Carnival 2017
4 Nov 2017
Starker Singapore
FREE with purchase of F&B Package
More Info

A spotted event filled with great music with local singer/song-writers The Facade, Disco Hue, Jasmine Sokko, Lingkai and Alfred Sim taking the stage. Mandopop diva, A-lin will perform her pieces as a support towards Starker Music Carnival.
As an initiative to support local music, 4 Starker Music Jams finalist will be competing on stage. The winner would be sponsored a recording by Starker Music and potentially get signed by Cross Ratio Entertainment.

Local Lingo/Tingkat Party – Chinatown Food Street and TLP
4 – 5 Nov 2017
Chinatown Food Street
FREE
More Info

The Local People (TLP) Takeover: Chinatown Food Street (CFS) will turn into an indie art and music market for Local Lingo Tingkat Party, a celebration of old and new Singapore, and everything local from Chinese customs, language to handmade goods by Singaporean designers, where the popular heritage food street turns into an eclectic experience for locals and visitors.

Capella Singapore Open House
5 Nov & 3 Dec 2017
10:00 am to 6:00 pm
Chef's Table by Capella Singapore
Call 6591 5089 for more info

Taking the sweet centrestage this year is the first-ever Capella Gift Baskets of homemade traditional delights and must-haves. For home celebrations, there are also two Turkey Medleys for takeaway. Guests can choose between a classic oven-roasted turkey or a Capella Christmas turkey slow cooked in coconut milk and a complex combination of Asian spices.
The resort also invites guests to its Open House on 5 November and 3 December 2017 where they can taste before they place their orders with an early bird discount of 20%. The Capella Gift Baskets and Turkey Medleys are available from 24 November to 24 December 2017. A la carte options are also available.

French Film Festival
9 – 19 Nov 2017
Selected Cinemas
Tickets Required
More Info

The French Film Festival returns to present 16 of the best movies in contemporary French cinema. This year's line-up of critically-acclaimed, award-winning films includes something for everyone, from heart-racing sci-fis and inspirational biopics, to hair-raising thrillers and hilarious comedies. Catch celebrated actors like Marion Cotillard, Audrey Tautou, Lambert Wilson, Gérard Dépardieu, Rossy de Palma, Harvey Kietel, Toni Collette, François Cluzet, Marina Foïs and Pierre Niney.

Poinsettia Wishes Floral Display
10 Nov 2017 – 8 Jan 2018
Flower Dome, Gardens by the Bay
$12
More Info

Experience a Nordic Noel this festive season, as Flower Dome is transformed into a wintry wonderland. An oversized lavvu – a tent-like dwelling used by the indigenous Sami people from Sápmi – takes centrestage, ensconcing visitors within its cosy interior. Outside, poinsettias, amaryllis, Christmas trees and other lovely flowers and plants mark the season. Santa's presence is everywhere, from his reading cabin and post office where he receives letters from well-behaved children, to a toy workshop manned by Christmas elves, and even a candy store. On selected days in December, visitors can look forward to meeting Santa Claus, who has travelled to the tropics all the way from Lapland. For an extra special experience, visit after dusk to see the floral display aglow with pretty lights, as a projection of Northern Lights weaves its spellbinding magic!
Christmas Bundle Special
A bundled ticket option is available for entry to both Gardens by the Bay's conservatories and Christmas Wonderland at a discounted rate from $13! Find out more on
www.gardensbythebay.com.sg/christmas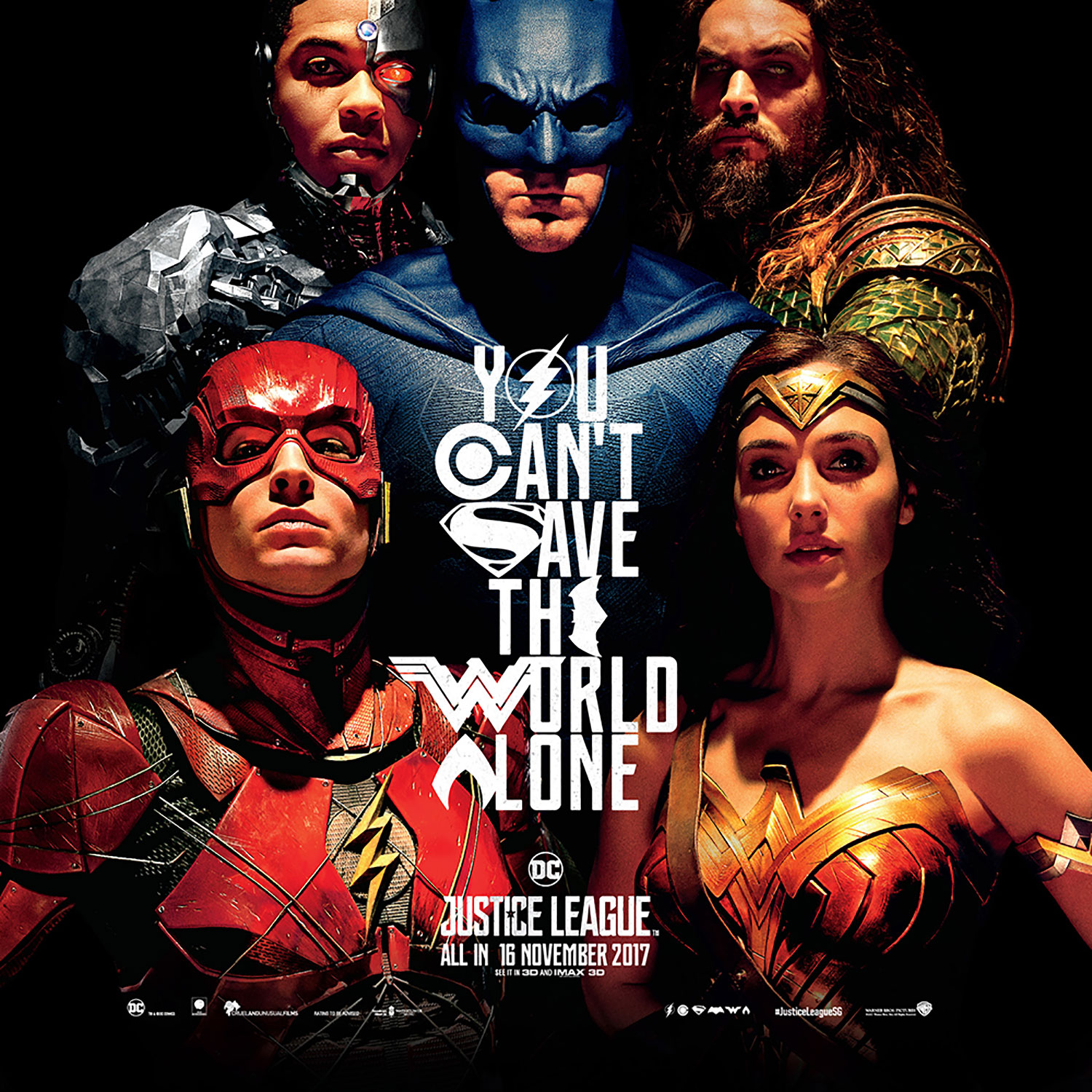 Justice League: Join the League at VivoCity
14 Nov 2017 – 3 Dec 2017
VivoCity
FREE
More Info

Step into the DC Super Hero Universe this holiday season and be amongst the first in the world to see the Knightcrawler scale model, only at VivoCity! To gain exclusive access and bragging rights for your perfect shot with the Knightcrawler, simply present a same-day receipt with any purchase made at JUSTICE LEAGUE atrium roadshow or with min. $30 spend at any outlet in VivoCity.
What's more, be thrilled by other fantastic photo opportunities with life-sized JUSTICE LEAGUE character figurines, an interactive photo booth and discover a wide range of exclusive movie merchandise when you visit.
The Knightcrawler will be on display till 3 Dec only, so hurry down today!
Win a limited edition Batman statue (9 inch) from Royal Selangor worth US$450!
Download the 'Join The League' mobile app and participate in a one-of-a-kind AR experience with the DC Comics characters. Follow the clues and discover virtual hidden spots in VivoCity to activate each Super Hero Challenge.

The URBAN DIALOGUE Architectural Exhibition
Till 15 Nov 2017
URA Centre
FREE
More Info

The URBAN DIALOGUE architectural exhibition—previously shown in Hong Kong, Shenzhen, and Shanghai—will be open to the public, free of charge, at the URA Centre in Singapore from 13 October to 15 November 2017.
It is presented by Farrells, the award-winning architecture and urban design firm currently designing the Singapore terminus of the high-speed railway to Kuala Lumpur, which is scheduled to open in 2026.
The exhibition showcases many of the tools that facilitate the complex process of architectural design and city planning—including hand sketches, diagrams, moving image, and physical models.

The URBAN DIALOGUE Architectural Exhibition
17 Nov 2017
The Three Peacocks @ Labrador Park
FREE
More Info

"Let's Go Jalan Jalan" is a food and music festival featuring unique, familiar home taste and live entertainment! Nestled in a nostalgic setting, The Three Peacocks @ Labrador Park, the festival is a fantastic, three-day event that features more than 100 varieties of food and merchandise stalls that you will be spoilt for choice!
Free shuttle buses are available at Labrador Park MRT and at Seah Im Carpark open space (nearby Harbourfront MRT).

The URBAN DIALOGUE Architectural Exhibition
17 – 19 Nov 2017
UE Square Skylight Atrium
From $30
More Info

ALT MKT is a 3-day retail and lifestyle extravaganza that brings together one of the widest showcase of craft beers, ciders, sakes, minimal intervention wines and small batch spirits. Ticketholders get to sample over 250 unique products and gain access to exclusive masterclasses and sharing sessions conducted by our partners and industry experts.

Summer Breeze and Festive Sparkles
17 Nov – 25 Dec 2017
12:00pm – 8:00pm
Urban Park at Tanjong Pagar Centre
FREE

Head down to the Urban Park at Tanjong Pagar Centre to enjoy a tropical beach fiesta, as it transforms into a paradise beach destination during the festive yearend holidays. With colourful beach huts set up, take advantage of it to add a tropical zing to your Instagram photos.
A beach would also not be complete without deck chairs to laze in, ideal for an ice-cold beer amidst the tropical atmosphere during the weekdays after a long work day.
Unwind with your family over the weekend at Tanjong Pagar Centre's Urban Park with a bouncing castle from 17 November to 25 December 2017, 12pm to 8pm. (for kids 4 to 12 years old only) Indulge in fresh beverages and delectable light bites at the Tiki Fruit Bar, presented by Farm 'N Pantry. Definitely a must visit destination for a unique day out during the holidays.

The Pup-Up Cafe at Bosch Experience Centre
18 Nov 2017
Bosch Experience Centre
FREE
More Info

Assemble your cafe-hopping buddies for this event where you enjoy specially customized puppy-themed dishes by SPRMRKT and Snowcology. Expect to lose all self-control on the sweet spread at the gorgeous dessert table prepared by Chef Yamashita, and get professional baking tips from his live baking session.
Pets are not allowed on the premises, but an adoption drive will be held at the loading bay. Feel free to drop in and interact with the friendly SOSD fur kids!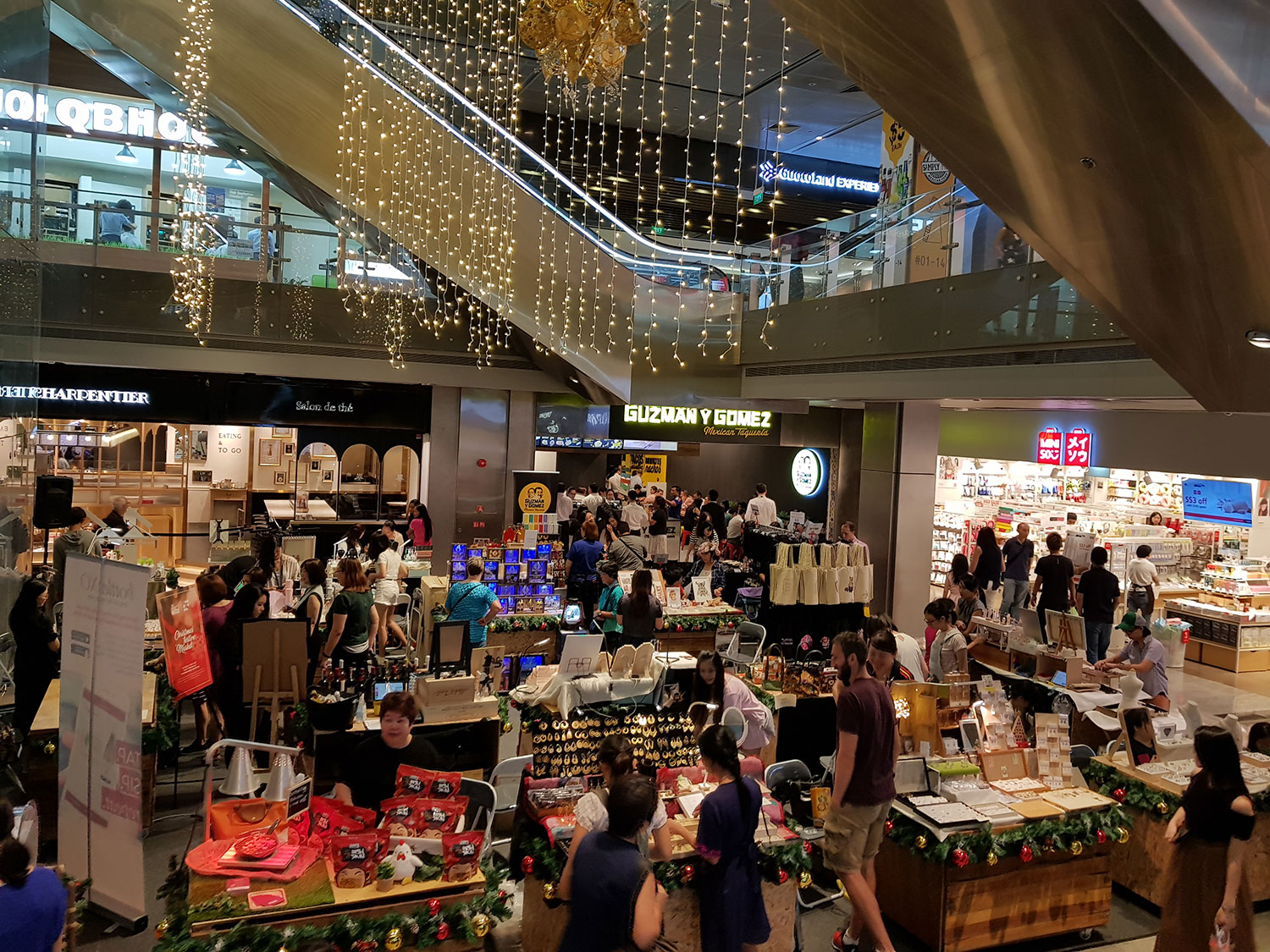 Christmas Festive Market
20 Nov – 1 Dec 2017
11:00am – 7:00pm
Tanjong Pagar Centre
FREE

Count down the 12 days of Christmas at Tanjong Pagar Centre. At the heart of the atrium will see an artisanal fair, with products ranging from handmade accessories, customisable gifts and toys, and unique body care products. These include gemstone jewellery, wooden craft and organic essential oils.
Set up by budding entrepreneurs and social enterprises, office workers and families will have a wide variety of potential presents to consider for their Christmas gift shopping. Make those family and office gift exchanges special by giving your loved ones and friends unique, one-off presents to make their Christmas truly blessed.

SITEX 2017
23 – 26 Nov 2017
Singapore Expo
FREE
More Info

SITEX, Singapore's annual consumer and lifestyle IT exhibition that connects people to technology will be taking the show up a notch this year by launching new and never been seen before experiential zones, visitors will be able to suss out the best bargain deals whilst engaging with some of the newest cutting edge technology.

Mama White Snake
24 Nov – 16 Dec 2017
Drama Centre Theatre
From $45
More Info

This holiday season, W!LD RICE proudly presents Mama White Snake, the perfect musical for the entire family! Full of heart, humour and home truths, this epic adventure puts a cheeky, charming spin on the classic Chinese folk tale, Madam White Snake.
Directed by Pam Oei, Mama White Snake features a sparkling script by Alfian Sa'at and a delightful score by Elaine Chan. Mama White Snake promises to be the most hilarious, moving new musical of 2017! Don't missssss it!