As part of its endeavour to lead digital innovation in the cultural sector, the National Museum of Singapore will be exhibiting seven projects that bring to life the amalgamation of art, culture and technology in its latest edition of DigiMuse Presents, held on 18 January in conjunction with Singapore Art Week 2019.
Co-created by digital designers and creative professionals in partnership with cultural institutions and technology companies, DigiMuse Presents will enable visitors to explore new perspectives of art, culture and heritage via immersive and interactive exhibits, dynamic conversations enabled by artificial intelligence, and more. This showcase is part of the wider DigiMuse initiative, which was launched with the goal of building a vibrant cultural sector that is invested in digital innovation. The museum was among the first cultural institutions worldwide to launch an initiative of this scale.
Iman Ismail, Curator, National Museum of Singapore, said, "The second edition of DigiMuse Presents will explore the creative use of technology, art, and even sound, to create immersive experiences for museum-goers. The showcase demonstrates the exciting potential of marrying digital innovation with culture and the arts, to create playful and thoughtful interactions with our audiences."
Presenting fresh perspectives of humanity through digitally led innovations
Yang Derong, Face of the Day, 2017–2018, mixed media.
As a progressive cultural institute, the museum encourages the use of technology-driven storytelling to create moments of self-reflection and meaningful exchanges for its visitors. This new edition of DigiMuse Presents will feature Face of the Day (FOTD), a unique platform that showcases fresh digital and visual content daily. Using social media as one of its key mediums, FOTD fuses photography, videography, fashion, culture, arts and trends to share wry, witty and wonderous moments of everyday life.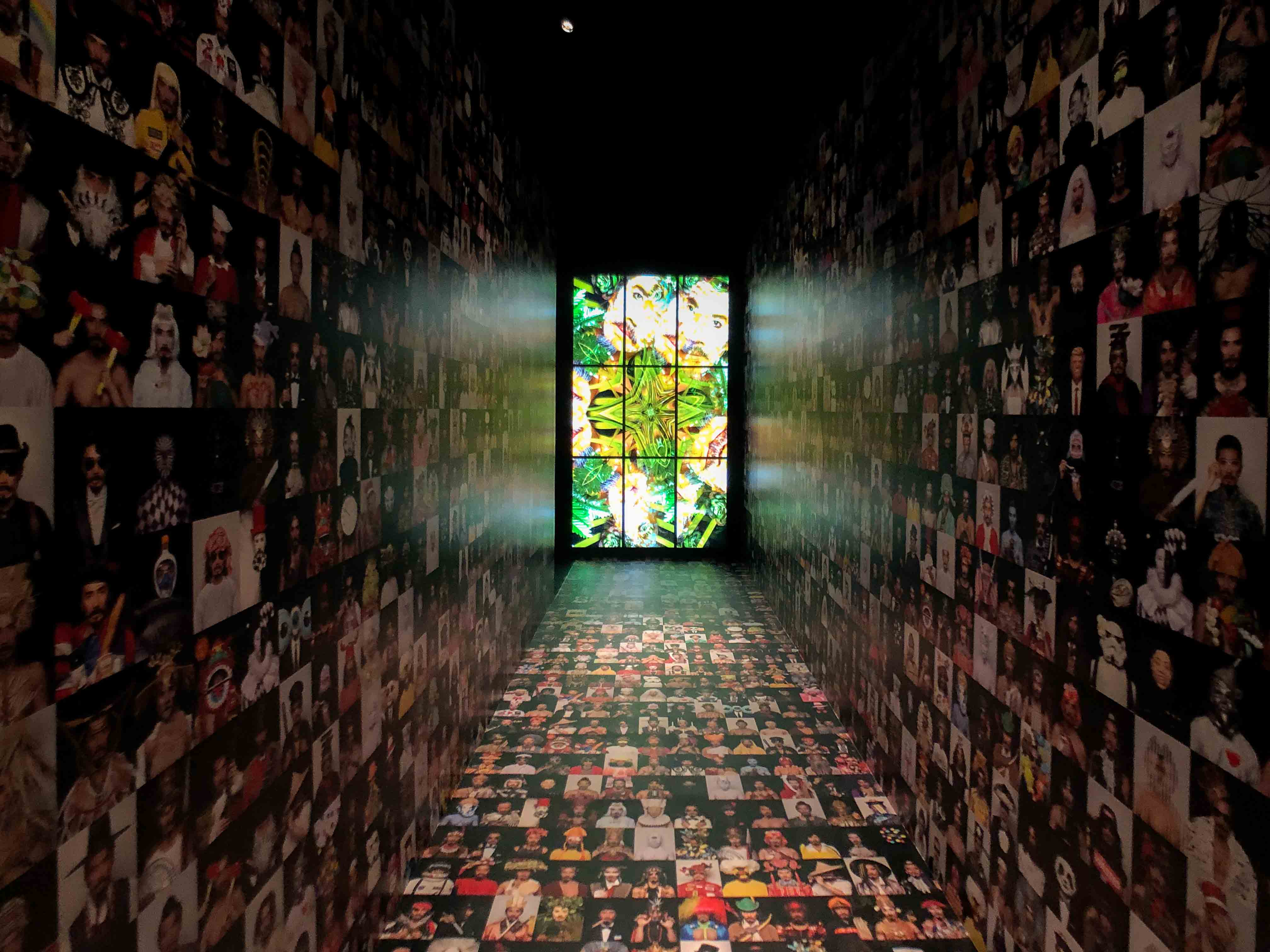 Randy Chan, SONIC WOMB, 2019, Interactive mixed media installation.
Another highlight of DigiMuse Presents is Sonic Womb, an inhabitable suspended tensile womb structure and soundscape that allows visitors to explore the process of human gestation. As visitors walk, crawl and lie within the responsive "womb", they will experience a reactive audio system that mimics the way a fetus would experience sound. The immersive, interactive exhibit was inspired by the organic process of human exploration, cognition and response.
Exploring DigiMuse Presents in celebration of Singapore Art Week 2019
DigiMuse Presents will be on view from 18 January to 17 February 2019 at various locations within the National Museum and its galleries, between 10am to 7pm daily. Visitor access to the featured projects is free with General Admission.
DigiMuse Presents is presented by the National Museum of Singapore, an institution of the National Heritage Board, in collaboration with Centre des Arts (Enghien-les-Bains), Bains Numeriques and Little Arts Academy.
Featuring projects developed by Baëlf Design, Culturelink Singapore and Zarch Collaboratives, the DigiMuse Presents programme is supported by the Ministry of Culture, Community and Youth, Artivive, Panasonic, Brilliant Prints, Knoxx, Elmich, Institut Français Singapour, and Ambassade de France à Singapour.
DigiMuse Presents
18 Jan to 17 Feb 2019
National Museum and its Galleries
10:00am to 7:00pm daily