Wooo.. really extremely sorry abt it.. I've not been able to do any updating as i'm just soooooo busy with soooooo many stuff and projects on hand! How i wish i'm a superman ~ hahaha.
Alright, SO this is going to be a damm long entry as it will include entry of my countdown session and my KL trip. as for my S.H.E KL report, i will give it a new post specially just for them =) hehe.
So on 31st dec, went for work as usual and there wasn't any news of half day for new year eve, so was kinda sianz u know..
When i reached the office, checked my email then i got to know that we'll be able to leave at 4pm once all works assigned are completed hehe hooray~ and today, our boss treat each of us a cup of spinelli coffee and i ordered caramel latte for myself! NICE!
Left office at ard 4.15pm and headed back home in a cab. Pick my mum up from my ah kim's house as she went to the market with her to help me buy the food for tonight steamboat session. Reached back home, bath and zhi wei came up to place his and diana's luggage as they'll be staying overnight at my place. Went to the NTUC at rivervale mall and bought back some more stuff for the steamboat. prepared the ingredients and we started our steamboat session at ard 8+ when rachel and jac arrived. My mum joined in with us as well =).
While eating, we watched the countdown program in taiwan as S.H.E is one of the performing artisit!!! wooo~~ HIGH DE LEI~
After dinner they played mahjong while me and dia watched tv and do some planning for our KL trip.. They ended the game at 3am i guess, as both me and dia are asleep liao haha.. woke up in the morning at 4am as we need to reach the airport at 4.30am to check in. By the time we're ready to go, it's already 4.30am and luckily the taxi uncle managed to drive us to the budget terminal in 15mins time! WOO~ very fast~ After checking in, we walked ard and cam whore while waiting to board the plane. First time to the budget terminal and yes indeed, it's really budget lor~
It's early 6am, 1st day of 2009 and i'm using my newly made passport, going on my 1st holiday trip to KL and attend my very 1st S.H.E overseas event! wooo.. so many no.1!
Reached KL at 7am and we took a bus from LCCT which is their budget terminal to chinatown.
Went over to the bus terminal to purchase out return bus tickets as well as out bus tickets to genting. Walked our way to the hotel, dropped our luggage there and took the 10.30am bus up to genting.
Queuing up for the cable car up to genting.
The group that we named them as the eat and eat family.. non stop eating throughout the queue that lasted more than 20mins.. can u spot who are we referring to ? haha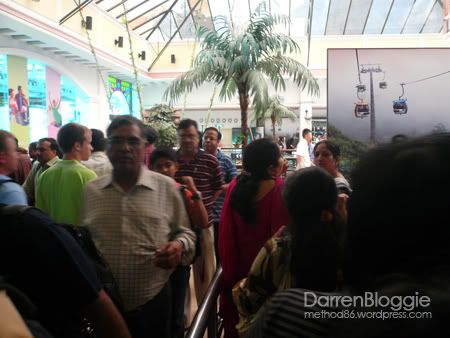 In the cable car and we cam whore throughout the ride hahaha~~~
Finally we arrived !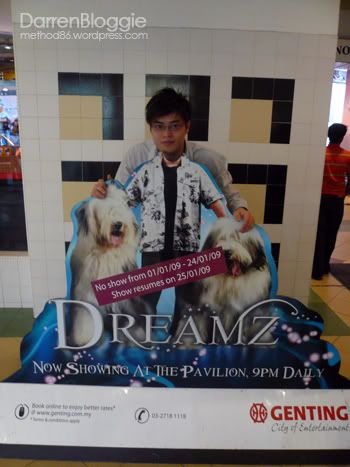 The purpose of going up to genting was to visit the casino as we've never been to one since our legal age. Played the jackpot game with dia and lost RM30.. in between we won alot and lose alot haha.. quite fun la.. but still dun really like that places.. money can just say bye bye to you within split secs.. so those pple whom loved to gamble or play, must know how to control. if not, you'll end up losing more money..
After the short casino session, walked ard and took pics outside a hotel lobby.. hahaha… da ming xing jia dao.. must snapped more pics.. LOL~
On our way back to KL
Reached back hotel, check in and off for dinner and shopping spree hahahah~ Spent less than $10 for this steamboat buffet and claypot rice dinner !
Shopping Spree at Chinatown~
and something interesting.. this street is occupied only in the evening whereby vendors will set up their stall and sell their goods. after 11pm, they'll packed up their stuff and the st will be emptied once again, leaving behind tons of rubbish.
Next day morning, we had this yummy and tasty porridge for breakfast, and it's a must to have fried youtiao with it. Order the fried intestine and fresh raw fish to go with it. YUmmy ! and CHEAP! only $3.80 from each of us !
After breakfast, we went over to Sungei Wang plaza for our Shopping Spree… So many things to shop over there ! went for lunch at this taiwan eatery restaurant.
Ordered myself a lu rou fan and a cup of pearl green tea…
Jac enjoying her peach tea.. very summer ~
and the food we ordered…
after lunch, we continued our shopping spree to other places like lot10 and the newly build shopping mall, PAVILION.. if we're not wrong, its managed by singapore malls as we saw alot of familar brands and local brands there..
spent the rest of the day there and we had pepper lunch for dinner there.. Cheaper than singapore wahahaha~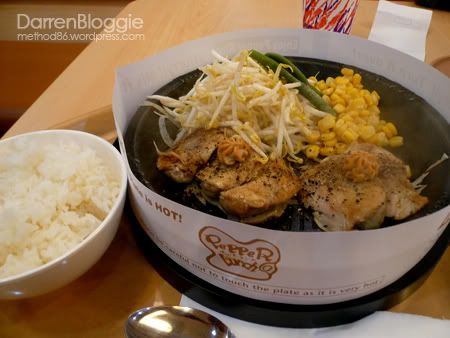 after dinner, we went back to our hotel to unload our stuff and off to spree again at chinatown night market… after the late night shopping spree, time for supper~
We ordered this famous mee tai mak aka lao shu fen and its nice..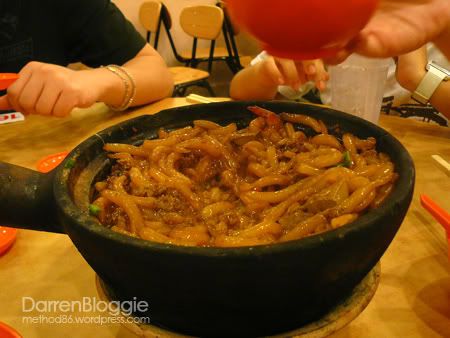 accompanied with a plate of LALA~~~ DAMM TASTY~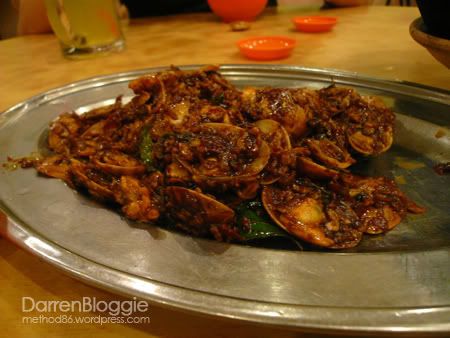 Next day morning, woke up slightly earlier and went for the buffet breakfast in the hotel with dia and zw as rac and jac are still asleep.. to my horror, the breakfast is horrible.. they have plain white rice and fried noodle, ikan bilis with chili, bread, ceral,milk, coffee, tea and orange juice, THAT's ALL! wth~ so budget la.. hahaha…
After breakfast, we went over to berjaya times square to continue with our shopping spree.. again, lots of stuff to see and buy … dia went for her mani and pedicure session while zw went for a foot reflexology session…
while waiting for them, me, rac and jac went to shop around and when they're done, we went for lunch at kenny roger.. CHEAP~
After dinner, separated from them and went back to sungei wang for s.h.e autograph event. (report will be out shortly in a new post)
After the event ended, walked all the way back alone from sungei wang to chinatown where our hotel is. Went for supper and we ordered this well know black noodle, with a plate of fried vege and a cup of must have liang teh.
The next day morning, we decided to skip the breakfast and we went over to the A&W fastfood for breakfast and lunch. wooo~ nice nice ~ my fave rootbear float and curly fries~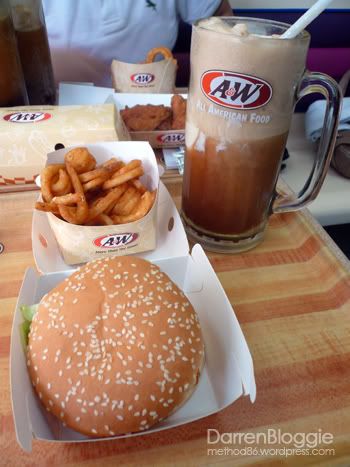 Went over to the bus terminal and waited for our bus back to singapore… reached back singapore at 8pm at night which is kinda fast as we took the 2.30pm bus..
Now here's what i brought back from my shopping spree in KL~
Sesame Biscuits for colleagues in office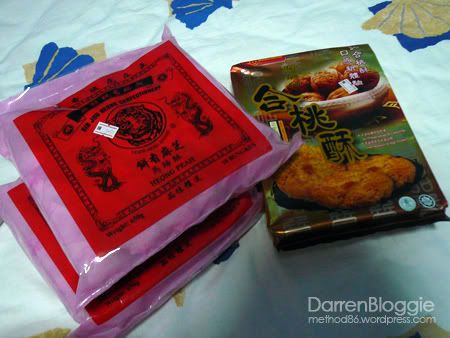 Checkered Jacket that i've been looking high and low for.. RM279, after bargain RM100, SIN42 (sungei wang plaza)
Topman tees with special 20% discount. RM63 after discount, SIN26.50 (pavilion)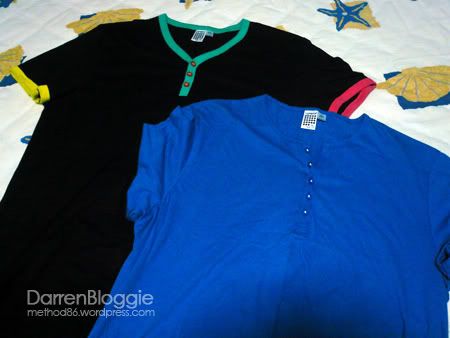 Checkered shirt from springfield. RM114.50 after 20% discount, SIN48.10 (pavilion)
Polo Ralph Stripped shirt. RM26 after bargain, SIN10.90 (chinatown)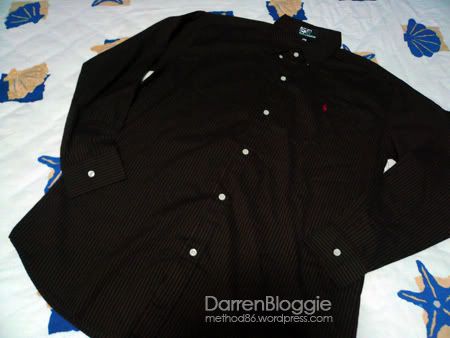 Glossy sling bag. RM60 after bargain, SIN25 (sungei wang plaza)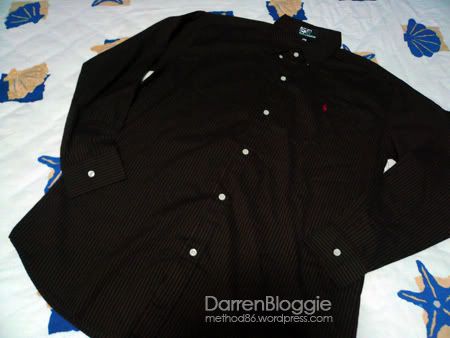 Cap. RM18 after 10% discount, RM7.60 (sungei wang plaza)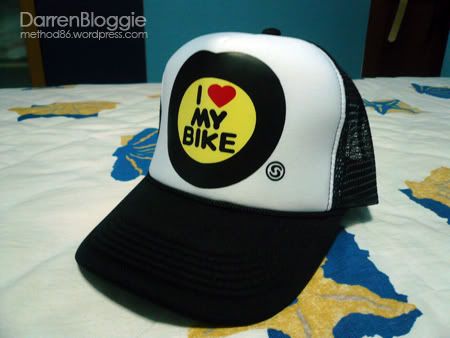 Scarf. RM9.90, SIN4.15 (Times Square)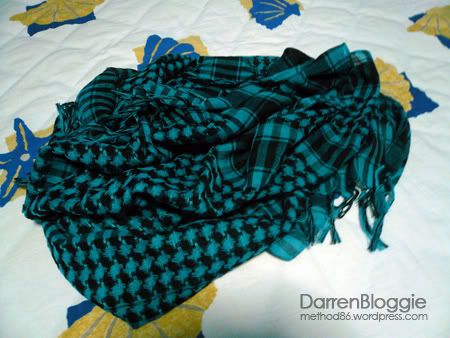 Recycle carrier bag for mum. RM15 / SIN6.30 (Times Square)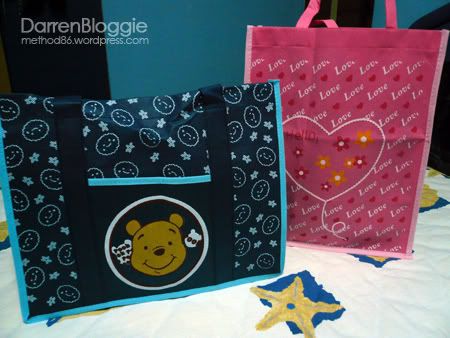 Nike Shoe Low cut. RM60 after bargain, SIN25 (chinatown)
Nike Shoe High Cut White. RM60 after bargain, SIN25 (chinatown)
Nike Shoe High Cut Brown. RM60 after bargain, SIN25 (chinatown)
3 pairs Nike socks. RM10, SIN4.20 (chinatown)