ADVERTORIAL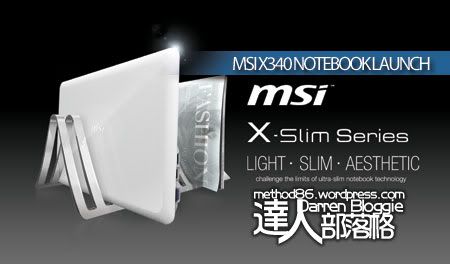 Was invited to the MSI X340 Notebook Launch Party at Serenity Restaurant on monday with alvin but he couldn't make it on time for it, therefore i brought my friend along.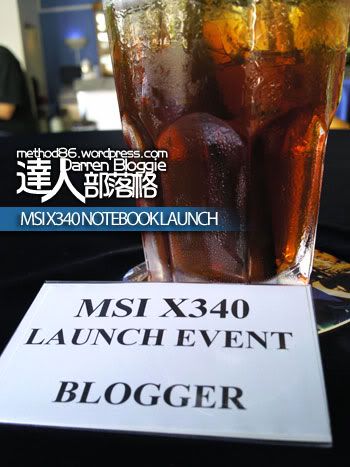 We reached there at about 3.15 and a presentation was given by Sandra from Corbell Technology, – the local distributor for MSI products. She gave us a brief introduction on the MSI X340 notebook. In between the presentation,there are Q&As whereby a pair of movie tickets are given away.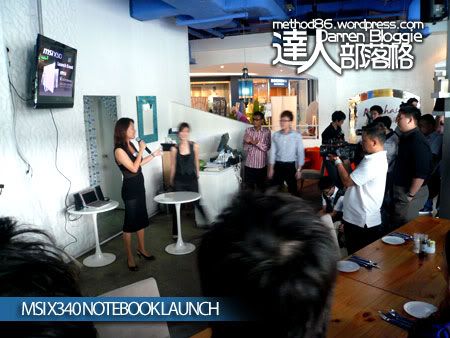 Sandra giving presentation.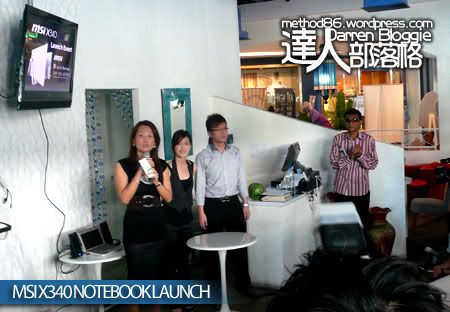 Another shot.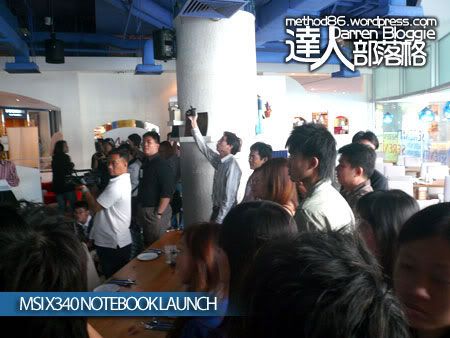 The crowd.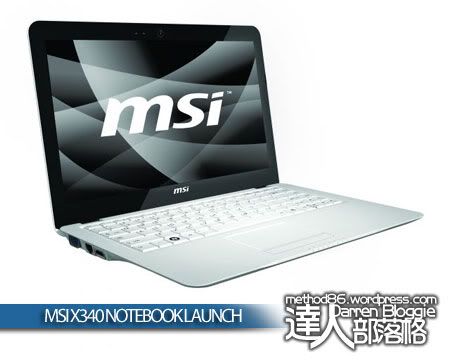 According to MSI, they claims the X340 as the world's slimmest 13-inch notebook PC whereby it's 6mm at its thinnest and 19.8 mm at its widest.
The MSI X340 operates on a Window Vista Home Premium, with a Intel Centrino SFF ULV SU3500 1.4Ghz CPU Processor, and for your information, ULV stands for Ultra Low Voltage, which means you can have longer battery life while on the move. 😉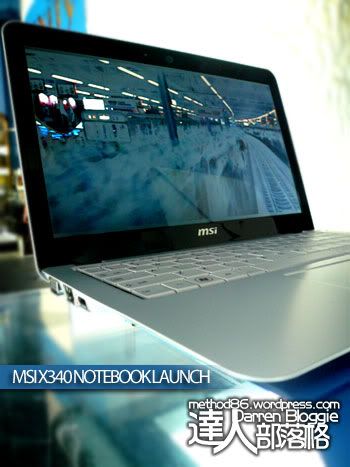 The MSI X340 gives you ultra clear screen resolution for your favourite movies and gaming experience with its 13.4″ 1366×768 WXGA LCD resolution. This ultra slim notebook also comes with Bluetooth, Card reader, HDMI port, Mic-in/Headphone out audio jack and 2 USB ports as well! 🙂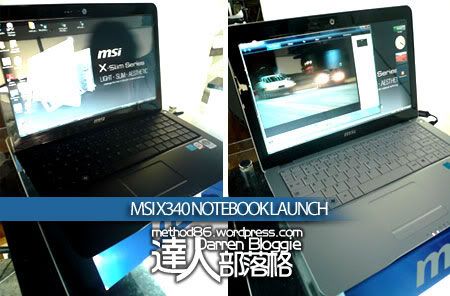 There are 2 colours for you to choose from, black and white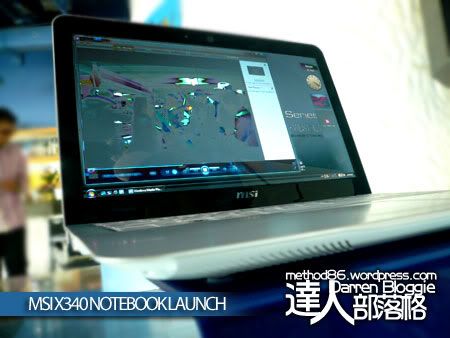 Look at how slim it is !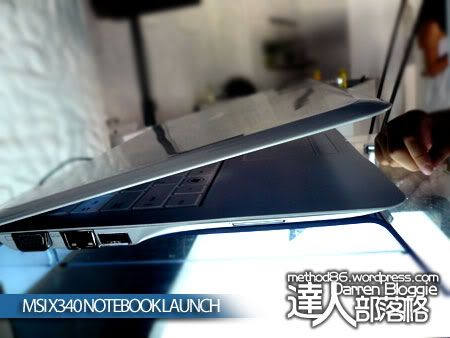 Side view.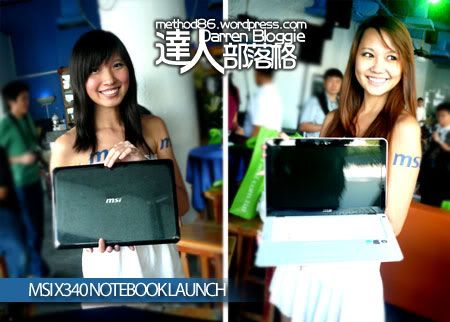 The models showcasing the MSI X340 notebook.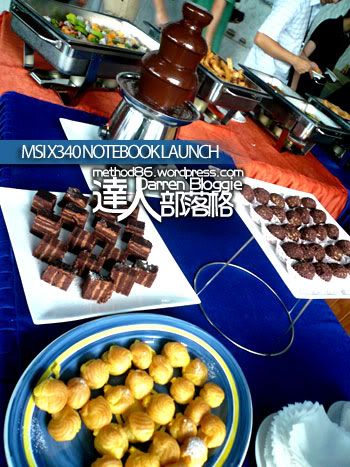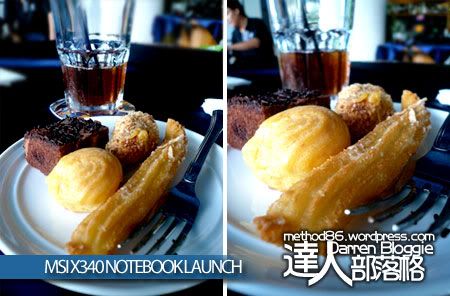 Refreshments 🙂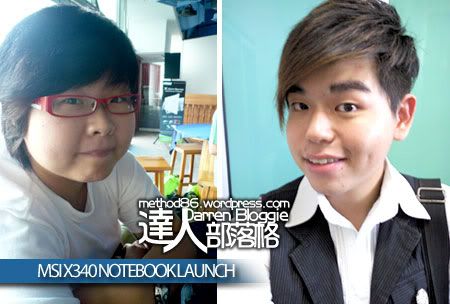 and guess who I went with? it's rachel! haha, ok i know it's random. 🙂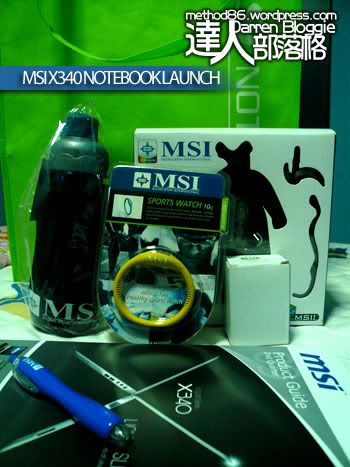 The door gifts for everyone.
Overall, i think it's a rather cool notebook and i simply love its sleek and slim design. For those of you who are not a apple user, and would like to get something alike to the apple macbook air, do go for this 🙂 Here's the full MSI X340 notebook's specifications:
MSI X-Slim X340 13″ Notebook
– Intel SU3500 1.4GHz
– 13″ WXGA+ Glare LCD Display
– 2 GB RAM
– 320GB SATA HDD (*After Free Upgrade)
– Window Vista Basic (*Free upgrade to Vista Home Premium)
– 802.11 b/g/n Wireless
– Bluetooth
– 1.3 M Webcam
– Built in Card Reader
– 4 cells lithium polymer battery
– Liteweight @1.3 Kg Only
– 2 Years Limited Local Warranty
– 1st Year International Warranty
*FREE: Optical Mouse + Notebook Carrying Bag
Price Incl 7% GST: $1,599