This entry was suppose to be here very very long ago as you will notice that the images i've taken was in JULY hahaha~ but as i was extremely busy with work, especially after moving on to my new job, i've very little time to write my blog. BUT! no worries, i will put in extra more effort to make sure there's at least 1 entry per week okay~ 😛
SO~ thanks to Singtel & Nokia, i got to review this brand new phone from nokia, LUMIA 925. I was quite excited to review this phone as firstly, it's neither on a iOS nor Andriod platform, which are the 2 most commonly used platforms on the smartphones nowadays. The NOKIA LUMIA 925 is powered by Windows Phone 8, now that's something different.
The first look of the phone gave me a very sleek and "glossy" touch to it.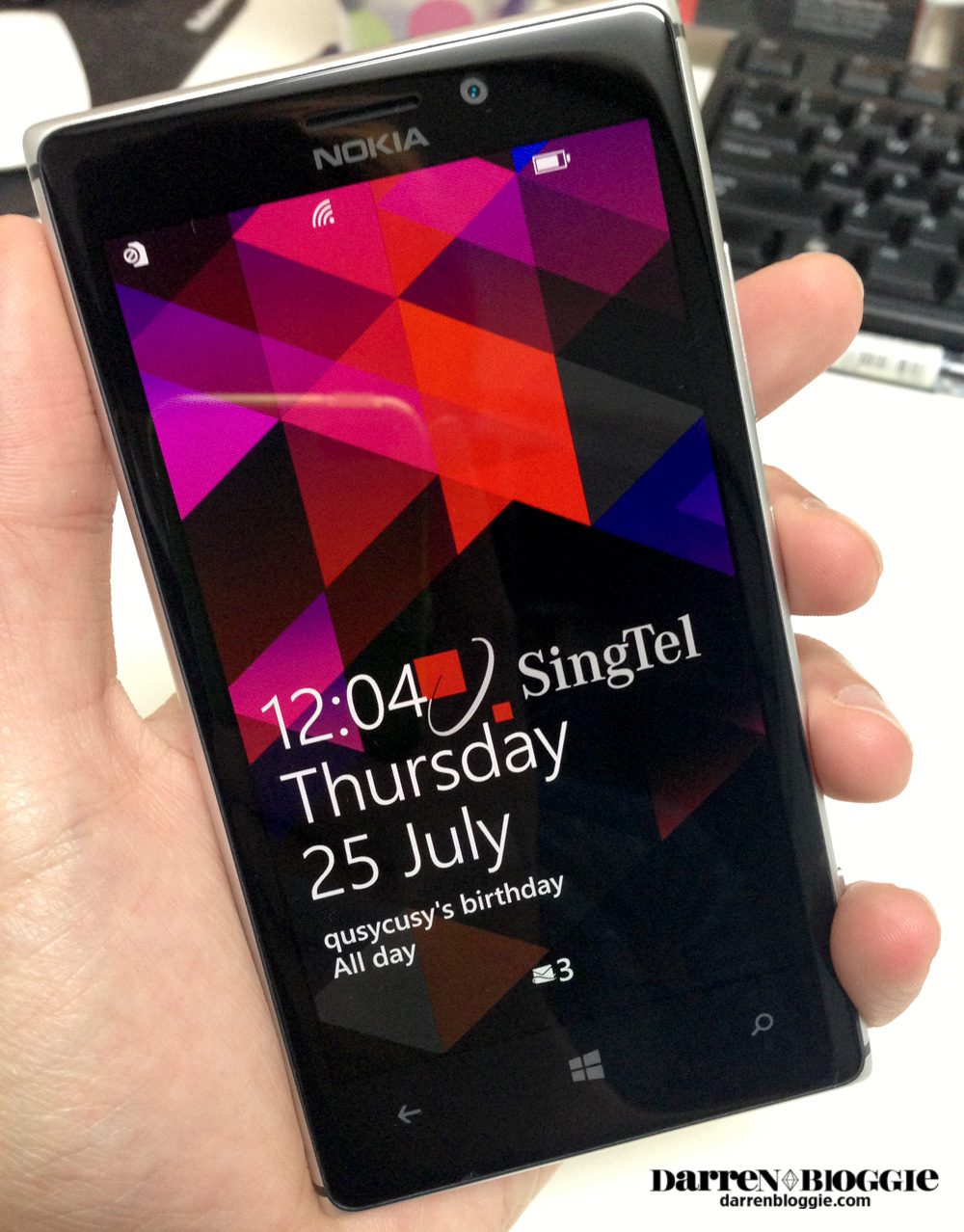 The interface is totally different from the rest as it comes in a grid concept. It pushes live feeds from your social media platform like facebook and twitter directly onto your home screen, especially with Singtel 4G which provides super fast speed, you can be assure of being updated with your friends latest happenings! 🙂
Application view is no longer the standard 5×5 or 4×4 icons anymore~
Some of the applications like facebook and twitter have a different interface from the usual iOS and andriod platform.
love the gallery the most! very nice interface design!
The photos are categorized in albums, dates and others like facebook album too.
Here's some images that i've taken using the phone.. what do you think in terms of the quality?
There's actually alot more camera functions that i would love to explore on, but too bad, i needa return the phone back.. BUT i shall leave it to you to try it out yourself and maybe tell me if its good 😉
Overall, the Nokia Lumia 925 comes packed with great smartphone features. Work on the go with MS Office, enjoy free tunes on Nokia Music and discover the city around you with HERE Maps, or snap on a wireless charging cover to charge up without plugging in!
For more information about the NOKIA LUMIA 925, visit here. For information on where to get the NOKIA LUMIA 925 , visit here.